The Macao Social Welfare Bureau cares for the city's most disadvantaged communitie abd is one of the oldest government bureaus.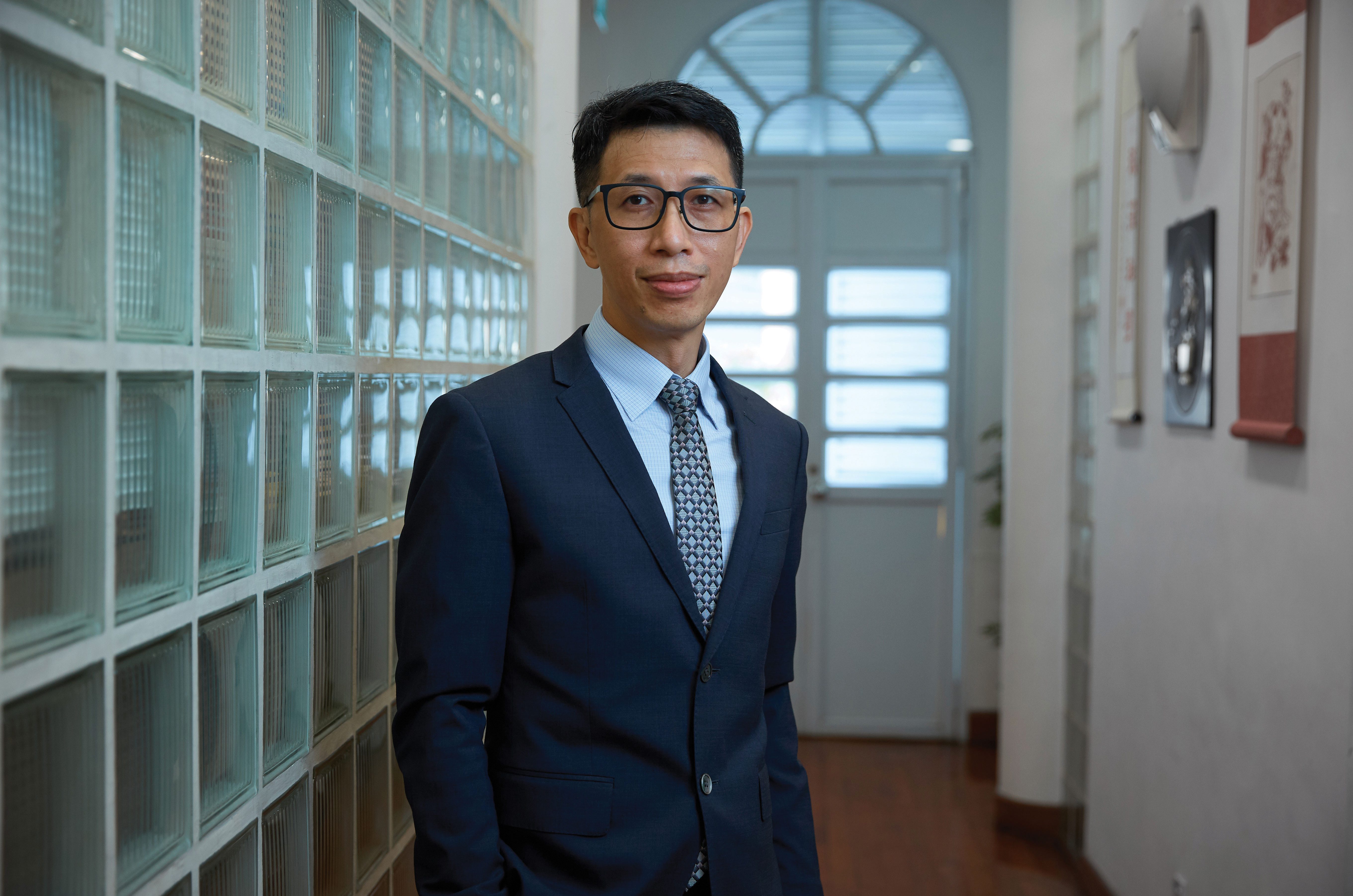 ABOUT IAS The Social Welfare Bureau (IAS) cares for the city's most disadvantaged communities. Founded as the Public Relief Society in 1938, it is one of the oldest government bureaus. Its services include social assistance to vulnerable citizens, drug rehabilitation programmes, the prevention and treatment of problem gambling, social reintegration and many more.
AGE 51 [25/02/1969]
BORN Guangxi, China
EDUCATION Bachelor of Psychology, Taiwan University; Masters of Psychology, Taiwan University
LANGUAGES Cantonese, Mandarin and English
QUOTES "The Social Welfare Bureau is a support service for those most in need. Its work is not just the icing on the cake but a timely supply of services to those most in need. In good times, we should take care of the vulnerable and in bad times we should provide timely and appropriate support so as to accurately use our resources in the right places," he said during an interview.
DID YOU KNOW After work or at weekends, you can often find Hon Wai playing piano, the drums or the guitar. Rock climbing is also another one of his favourite hobbies, whether he's climbing around the world or in Ka-Ho, Coloane. Both of his hobbies, he says, are closely related to his work at SWB. He says: "It's often hard to find common values when working with recovering drug addicts but music is where we connect. They love music and I love music. They like singing Hong Kong band Beyond's tracks. I know how to play Beyond's music too. Music is our common language."
When it comes to rock climbing, or to echo Hon's words 'ballet on the rocks', he sees it as a sport that puts him on a level playing field with the teenagers who are enrolled in SWB's programmes. "It's not about muscles," he says. "It's about technique, balance and training. When they are up climbing on the rocks and they are fully dependent on me on the ground, holding on to their ropes, they are much more willing to listen to what I have to say on battling drug addiction. They understand that just like their lives at that very moment, one slip is all it takes to drop and potentially die."
Besides being able to bring the benefit of these hobbies to the workspace, Hon often 'jams' with his wife, his 22-year-old son and 16-year-old daughter, all who play different instruments. He calls these moments his 'happiest times'.
PREVIOUS ROLES
December 2019 – early June 2020 >> Interim Director, Social Welfare Bureau
2016 – early June 2020 >> Deputy Director, Social Welfare Bureau
2011 – 2015 >> Department Head, Department of Prevention and Treatment of Drug Addiction at the Social Welfare Bureau
2010 – 2011 >> Deputy Department Head, Department of Prevention and Treatment of Drug Addiction at the Social Welfare Bureau
1999 – 2010 >> Division Head, Drug Abuse Treatment and Rehabilitation Division, Social Welfare Bureau
1997 – 1999 >> Supervisor of the Therapeutic Technology Centre of the Office, Office for Prevention and Treatment of Drug Dependence at the Social Welfare Bureau
1995 – 1997 >> Senior officer, Office for the Prevention and Treatment of Drug Dependence
REPLACES Vong Yim Mui, Celeste