Guy Lesquoy is Director of Entertainment at The Parisian Macao's Streetmosphere and has been working for Sands China Ltd. for the past decade.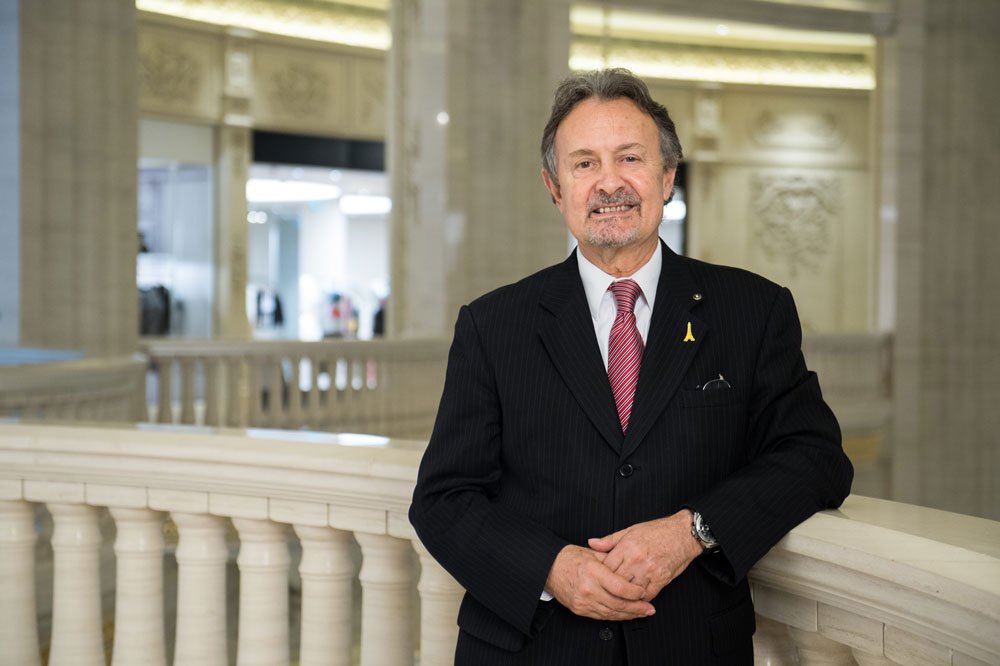 Guy Lesquoy is Director of Entertainment at The Parisian Macao's Streetmosphere and has been working for Sands China Ltd. for the past decade.
Born 9 May 1950, in Marseille, France, Lesquoy's family moved when he was a baby from Corsica island to Côte d'Ivoire , once a French colony, where his grandfather was governor. His childhood was spent half in Africa and half in France, where he returned at the age of 10. According to Lesquoy, his linguistic knowledge covers "all south European languages" in addition to speaking and writing French, Portuguese, English, Spanish, German and Italian. He also understands Cantonese, Mandarin and Russian. "For someone who has lived in Macao for this long, it is almost impossible to not know Chinese." The former dancer has been a resident of the MSAR for 37 years.
Back in Paris, Lesquoy graduated from Henri IV high school specialising in Literary Studies and completed his bachelor's degree in 1971 in English, Spanish and German Languages at Faculté de Lettres Carlone in Nice. His parents being from Cannes, Lesquoy stayed in the Côte d'Azur area for three years following university. Ask him his favourite place to live, the Frenchman knows the answer by heart: the French Riviera. "I had a Spitfire and life was easy," he laughed.
Lesquoy came to Asia in the 70s, touring Japan, Malaysia and Indonesia as a performer in his dance troupe. He was later living in Italy when Stanley Ho contacted his agent looking to create an entertainment show for the STDM in Macao. Thus, The Crazy Paris Show came to life. After more than 15 years directing the region's first "aesthetic nude show", Lesquoy left STDM due to differences of opinion. "They wanted to bring it closer to the Chinese taste, and it was not what I wanted. I always like something classy." After directing 120 acts and managing more than 150 girls on stage, the former cancan dancer freelanced until he started working for Sands, shifting from The Venetian to The Parisian. If Macao is Lesquoy's home, The Parisian may be his playground, where his mastery comes to life.
Part of his heart, Lesquoy assures us, forever remains in the Republic of Côte d'Ivoire: "I lived there during the 50s and 60s, and life was much like Macao's when I arrived here in the 80s." However, the Frenchman says it is difficult to imagine living elsewhere now. "When you are a known person in a village-like place such as Macao, you have some constraints but also a lot of benefits." The former dancer is a popular figure here, not only because he has represented Macao internationally but also because he is a "people person".
Integrating into the fabric of local culture and society has been of the utmost importance for the entertainer. In addition to playing first-division football for 17 years, Lesquoy is former President of the Rotary, a champion tennis player in Macao and member of the Macao bridge team. He is also Co-founder of the Alliance Francaise and Anima, a local animal shelter, where his dogs are adopted from. Lesquoy still trains every day and can do the splits with astonishing ease. "I may be the oldest cancan dancer ever," he says playfully. Nowadays, sports play a secondary position in his life due to the energy invested in his profession, but he always tries to find time for family, friends, jet-skiing and good food and wine.