Filipe Ramos: 'I've always been mesmerised by hotels'
Filipe Ramos: 'I've always been mesmerised by hotels'

Link copied
After studying the art of hospitality in Switzerland, award-winning hotelier Filipe Ramos returned home just in time to be part of the city's transformation.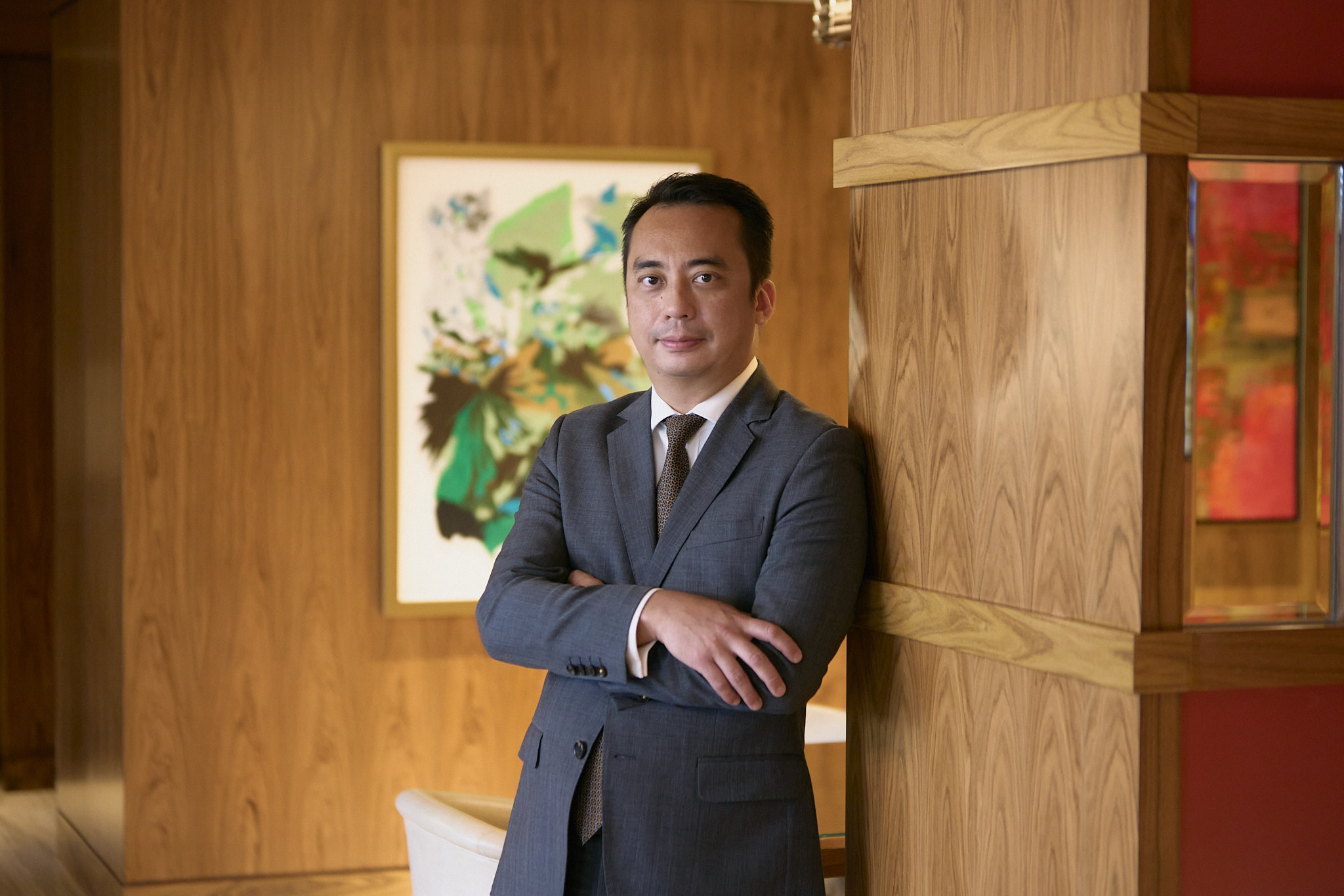 When Filipe Ramos entered Macao's hospitality industry in 1997, he remembers the city as a "sleepy village". There were just four five-star hotels: Hotel Lisboa, Mandarin Oriental (now Artyzen Grand Lapa), Hotel Regency (now Regency Art Hotel) and The Westin (now Grand Coloane Resort). But over the subsequent decades, Ramos would witness the former Portuguese enclave's dramatic transformation into an international tourism hub.
Born into a Macanese family in 1975, as one of three siblings, the hotelier carries his identity with pride. "As a Macanese, I was lucky enough to experience both Portuguese and Chinese cultures together," he says. Ramos, who speaks four languages – English, Portuguese, Cantonese and Mandarin – believes his upbringing taught him to respect different ways of life, which has served him well in an international, people-centric career. 
By the time Ramos finished secondary school in Colégio Yuet Wah's English section, he was ready to embark on a dynamic career, and hospitality seemed to be a perfect fit. It offered a doorway into a seemingly glamorous life and a chance to meet interesting new people. 
"I've always been mesmerised by hotels," Ramos says. "As a kid, I was amazed by the glam and glitz of hotels and their lobbies, the beautiful interior design and architecture."
Passion over practicality
Before casinos and megahotels put Macao on the map, most of Ramos' friends aspired to work as bankers or civil servants. They wanted stable jobs with competitive retirement packages. But Ramos decided to go against the grain and follow his passion.
In 1992, Ramos packed his bags for Switzerland, where he studied International Hospitality Management in Brig, a scenic mountain town in southern Switzerland.
"I got to learn the true art of hospitality from very passionate people," Ramos describes. "In Europe you get to see the best in food, wine and service."
During his time in Europe, Ramos honed his cooking skills through internships at various restaurants in Portugal and Geneva, Switzerland. "I cultivated a passion for food when I was there," he says. This led him to take a job as a cook at Geneva's Mövenpick Restaurant Cendrier (now closed) after graduating. While most of the time he worked in the cold kitchen, preparing food to serve at the casual dining area, he would occasionally help out in the higher stakes steak and seafood kitchens.
Macao's hospitality boom
In Switzerland, Ramos' modest paycheque could not keep up with his expanding taste for gourmet experiences, he admits with a laugh. "When my parents stopped sending me money, I had to survive. And I just couldn't." 
His mother encouraged him to return home. Ramos eventually acquiesced, agreeing to spend Christmas with his family. While in Macao, he sent out a few CVs "just for fun". It was 1997, roughly 10 years before Macao's gaming boom. Although only a few luxury hotels existed, he found a job easily.
He took a job as a banquet supervisor at what was then The Westin, where he supervised a small but nimble team, responsible for catering all kinds of events, including the Macao Grand Prix. 
In December 1999, Ramos and his team catered the cocktail reception during the state banquet marking Macao's handover from Portugal to China. More than 2,000 people attended, all VIPS, including leaders from China, Portugal, and Portuguese-speaking nations around the world. Among the dignitaries, Ramos recalls seeing then-Presidents Jiang Zemin of China and Jorge Sampaio of Portugal. 
Watching the lowering of the Portuguese flags, he says, was an unforgettable experience. "To me, as a Macanese, it was memorable and bittersweet," he says. "We were not sure of what would happen to our identity."
Indeed, Macao's days as a small, slow-paced town would soon come to an end. In the early 2000s, when the city's gaming industry opened to international operators, casinos and megahotels opened in droves. Suddenly, it seemed like everybody wanted to work in hotels, Ramos recalls. 
Local schools and universities scrambled to develop hospitality courses to keep pace with the rapidly growing industry. The city's sole hospitality school, the Institute of Tourism Studies (now the Macao Institute for Tourism Studies), was soon joined by hospitality curricula at Macau University of Science and Technology, City University, and the Macao Polytechnic Institute (now the Macao Polytechnic University), he recalls. 
"It was a huge transformation, from a sleepy village to an international city," he says, admitting that he sometimes misses those simpler times. "It's actually truly amazing what they did, and I was lucky enough to witness it."
A highlight of his career
After a decade with The Westin, during which he married and had a son (who's now 19 and studying in Singapore), Ramos felt ready for a new challenge. In 2008, he moved to mainland China to work as the Food and Beverage Director at the Sheraton Chengdu Lido Hotel. 
Three years later, he returned home to work on the pre-opening team of the world's largest Sheraton hotel – then under the Legacy Starwood group – consisting of a staggering 4,000 guestrooms.
"We opened hot, meaning the hotel was full, and on time," he says, adding that the opening was one of the most remarkable achievements in his career. The Sheraton Grand Macao went on to welcome 10 million guests in its first six years of operation.
Ramos served as the hotel's Director of Food & Beverage for roughly six years, then was promoted to Executive Assistant Manager of Operations in 2017. This new role introduced Ramos to multi-property management, as he had to split time between two Marriott properties: the Sheraton Grand Macao and the neighbouring The St. Regis Macao. In March 2021, the hotel group promoted him to Manager of both hotels, in recognition of his work ethic and leadership skills.
After years of dedication, Ramos has been recognised by one of Asia's renowned hotelier awards platforms. At the Stelliers Greater China 2022 Grand Awards, he won the Hotel Manager/Resident Manager of the Year award. 
Managing two of the city's biggest hotels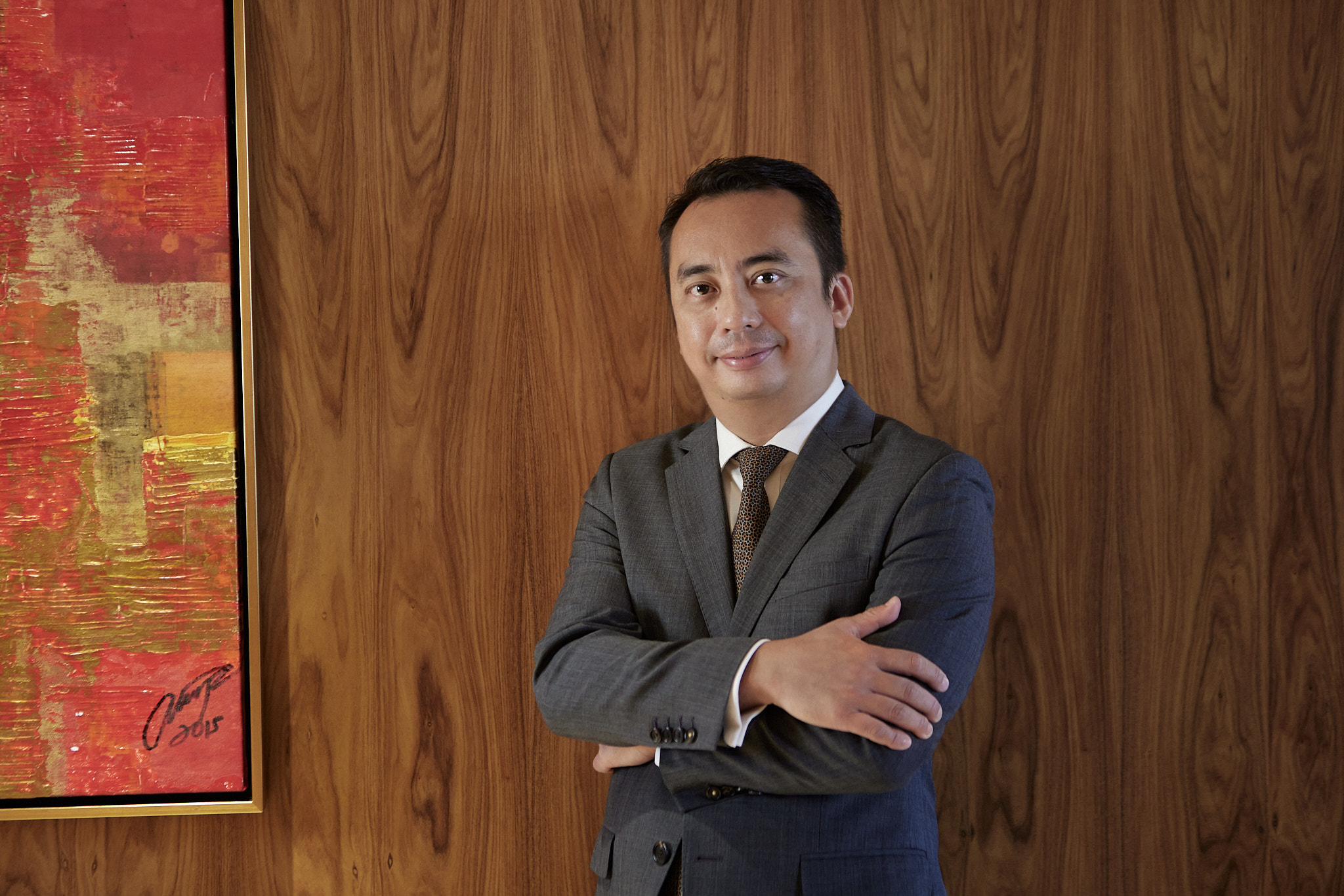 While overseeing hotel operations – including the front office, butlers, housekeeping, food and beverage services, facilities and security – for both hotels, Ramos says doing "the rounds", or roving the property and talking to guests and staff, is an essential part of his daily routine.
"Hotels are 99 per cent about people," Ramos says. "One of the traits I see from good leaders is effective two-way communication. It's really important that you listen and stay transparent."
You also have to respect people, he says, and encourage staff to share ideas. "It allows creativity, positive changes and improvements." 
Like most hotel managers, Ramos experienced unprecedented challenges during the Covid-19 pandemic, when tourist arrivals came to an abrupt stop. But the Marriott team acted quickly and successfully applied for Sheraton Grand Macao to become a medical observation hotel.   
"We've done nine rounds of medical observation, serving 27,000 guests and 260,000 room nights collectively for the past two years," Ramos says. "It wasn't easy, but it's something very meaningful to myself and to a lot of people who have been part of it."
Embracing his Macanese identity
As an avid traveller, Ramos has found it challenging to be stuck in Macao during the pandemic. But he enjoys exploring and photography the city, which has helped him better appreciate Macao. "[There are] little details you sometimes miss or take for granted, but when you look through your camera you start to see things from a very different angle," he says.
He also loves to cook, which is more than just a hobby for Ramos. He sees cooking the foods he grew up with – tacho (a pork, chicken, cabbage and bean stew), porco bafassá (​​ braised and roasted pork with turmeric), and his favourite, minchi (minced pork and beef with potato hash topped with a fried egg) – as a way of keeping Macanese culture alive. 
These two interests – cooking and photography – merged earlier this year, when Ramos helped his mother, Catarina Canavarro Ramos, produce a recipe book, Macanese Homecooking, which was published in English in May 2022. On weekends, he took photos of his mum's dishes to bring the recipes in the book to life. The project, he says, "gathered all my hobbies: cooking, eating, food photography and my interest in my own identity." 
Having witnessed such profound changes in Macao in his 25-year career, Ramos is well aware that the next quarter-century could bring equally dramatic transformation. That's why it's all the more important to protect Macao's heritage – "the amalgamation of Chinese, Portuguese and South East Asian cultures into its own Macanese culture," he says. "There's still a lot to do in terms of retaining this unique identity, by preserving, understanding and promoting Macanese cuisine and the distinct Patuá language."
Of course, Macao's ascent from small town to international tourism hub propelled Ramos' career and helped him cherish his Macanese identity more deeply. Choosing to focus on opportunities rather than struggles, the hotelier looks forward to being part of the city's evolving story.
This article has been last updated on 3 January 2023