Eileen Stow is Chief Executive of Lord Stow's Bakery. She considers herself a loyal person and an effective administrator.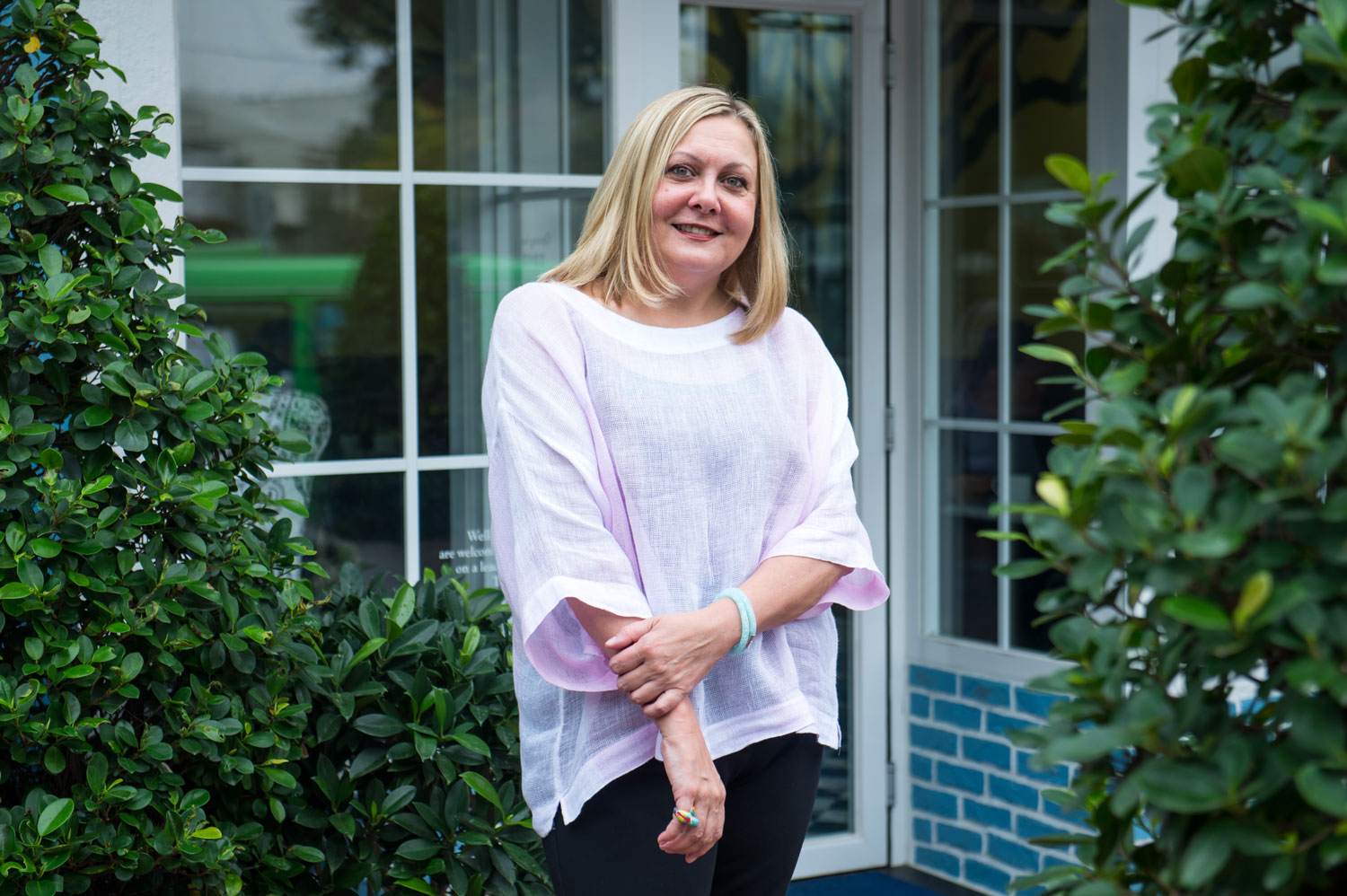 Eileen Stow is Chief Executive of Lord Stow's Bakery. She considers herself a loyal person and an effective administrator who helps guide the minds of creators. She speaks English.
Born on 15 October 1956 in Ilford, Essex, in the United Kingdom, Stow is the youngest of three children. Her contagious laugh and big green eyes are well known in the village of Coloane, Macao, her home since 1993. The locals call her mui mui or "younger sister" in Cantonese, as it was in the pursuit of helping her older brother that Stow came to Macao.
In 1989, Stow's brother—following in the footsteps of their entrepreneurially spirited father—opened Lord Stow's Bakery featuring Macao's most iconic pastry the egg tart. "I remember walking down Oxford Street, with Andrew, and passing by a bakery. He pointed at the window and said 'That's what I'm going to make!' We went and tried them, and I said: "You have to be kidding me! These are horrible!' And he just said, 'Mine will be much better,'" she recalls.
And they were. With the business growing exponentially, Andrew asked for an extra hand, and Stow couldn't refuse. In 1993, in an act of rebellion, she left everything behind and accepted the challenge to come to Macao.
Always the rebel of the family, Stow left school at 16, absolutely certain that she "was going to find Prince Charming, get married at 21 and have four kids," she jokes. But life didn't turn out that way: the prince astride a white horse never appeared, and her first job was instead at a hair salon in London as a receptionist and manicurist. A few months later, Eileen found a job at a film distribution company where she worked for a couple of years.
Following that, she had her first job in the music business. In 1976 she started working for CBS Records, in Soho Square, one of the world's leading record companies. In 1978 Stow moved to work with songwriters' organisations, a field she considers her "niche". At 24 years of age, she became the Deputy Manager of the Public Relations Department at The Performing Rights Society, a music copyright, royalties and licensing company.
In 1985, Stow was selected to run a prize for young musical songwriters whose entrants included Charles Hart, who went on to become the lyricist from the acclaimed-musical Phantom of the Opera. In her early 30s, she became General Secretary of the British Academy of Songwriters, Composers & Authors. "I grew up loving music. My mum was an amazing opera singer, and my brother and sister were musical. But I'm a good organiser, so I was doing my job in the music business with no hidden agenda because I never wanted to be a performer or producer – that worked to my benefit."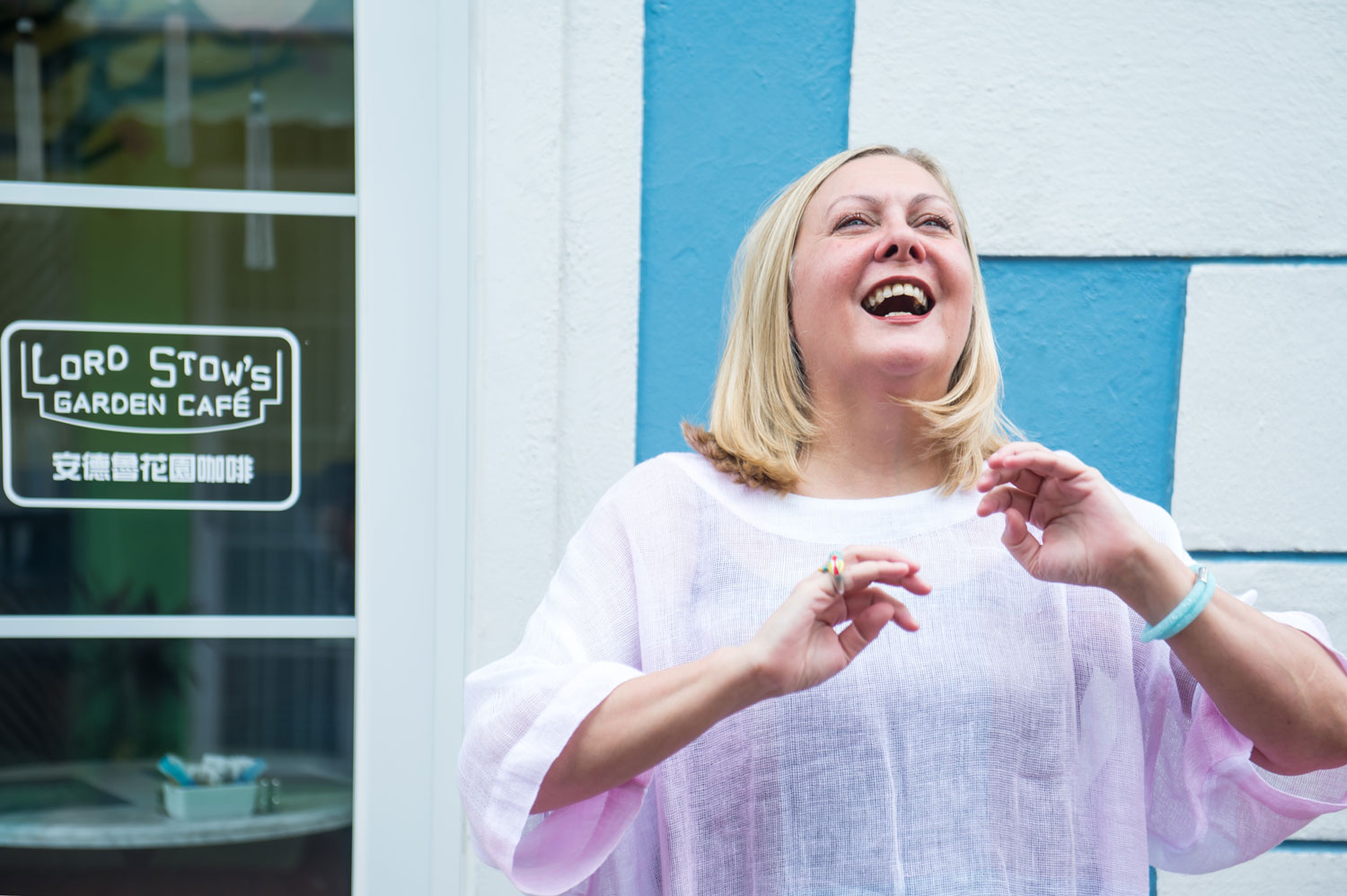 Although she never pursued a higher degree, Stow fostered her capacity as a company secretariat, public relations and event management specialist as well as her working knowledge of intellectual property rights, all of which she found useful for managing the Bakery. "Without a degree, I have moved forward just delivering a good job and impressing people," she says.
Following her brother's passing in 2006, Stow took control of the business and has since doubled Lord Stow's operations. She maintains that the best decision she made in life was to not listen to what other people were saying at that time. "Everyone has an opinion, especially in business, but you know in your heart what is right."
Stow is a founding member and Vice-Chairman of the British Business Association of Macao and a longstanding member of the International Ladies Club of Macau. She also oversees the Andrew Stow Memorial Fund, which helps pay the tuition at Plymouth University in the U.K. for one local-Macao student.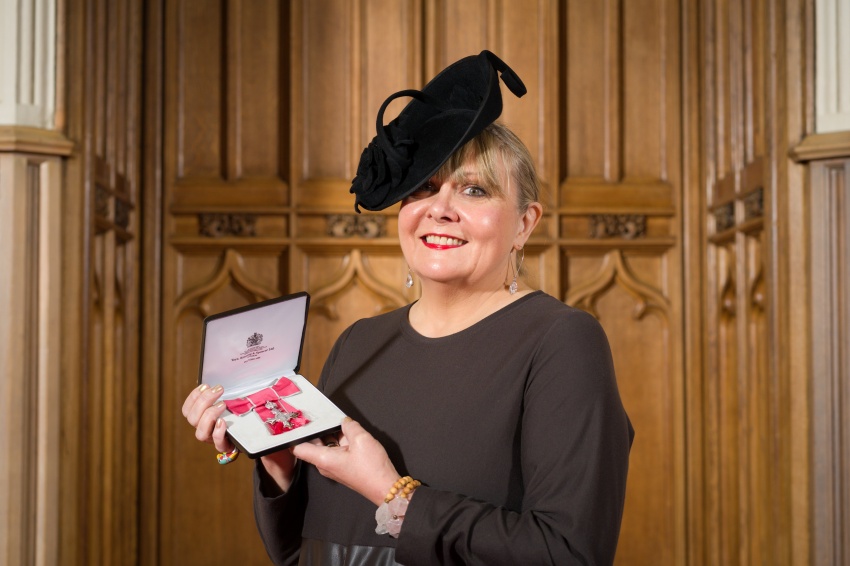 On 8 December, she was awarded the Most Excellent Order of the British Empire (MBE) in Her Majesty the Queen's New Year's s' List of 2021, recognising her services to British Business, Education and Culture at an Investiture Ceremony held in Windsor Castle.
Stow is an animal lover and supports animal charities. "I feel that you have to leave a moral footprint," she says. She has a cat (Pussy Willow), a tortoise named Lord Slow and three dogs: Hobi, Lucy and Duchess. All of whom she rescued, or as she likes to say "rescued her."
One of the best lessons she has learned in life is from one of her first managers who "taught me to fight on behalf of those below you and not to suck up to those above you"—something that Stow still applies to her daily life.
Although she sees life full of colour, if she could have dinner with anyone, she would choose an actor from the black and white movie era she loves: Clark Gable.