Daniella Tonetto is General Manager of Sales and Marketing at the Sheraton Grand Macao, Cotai Central and The St. Regis Macao. She speaks fluent English.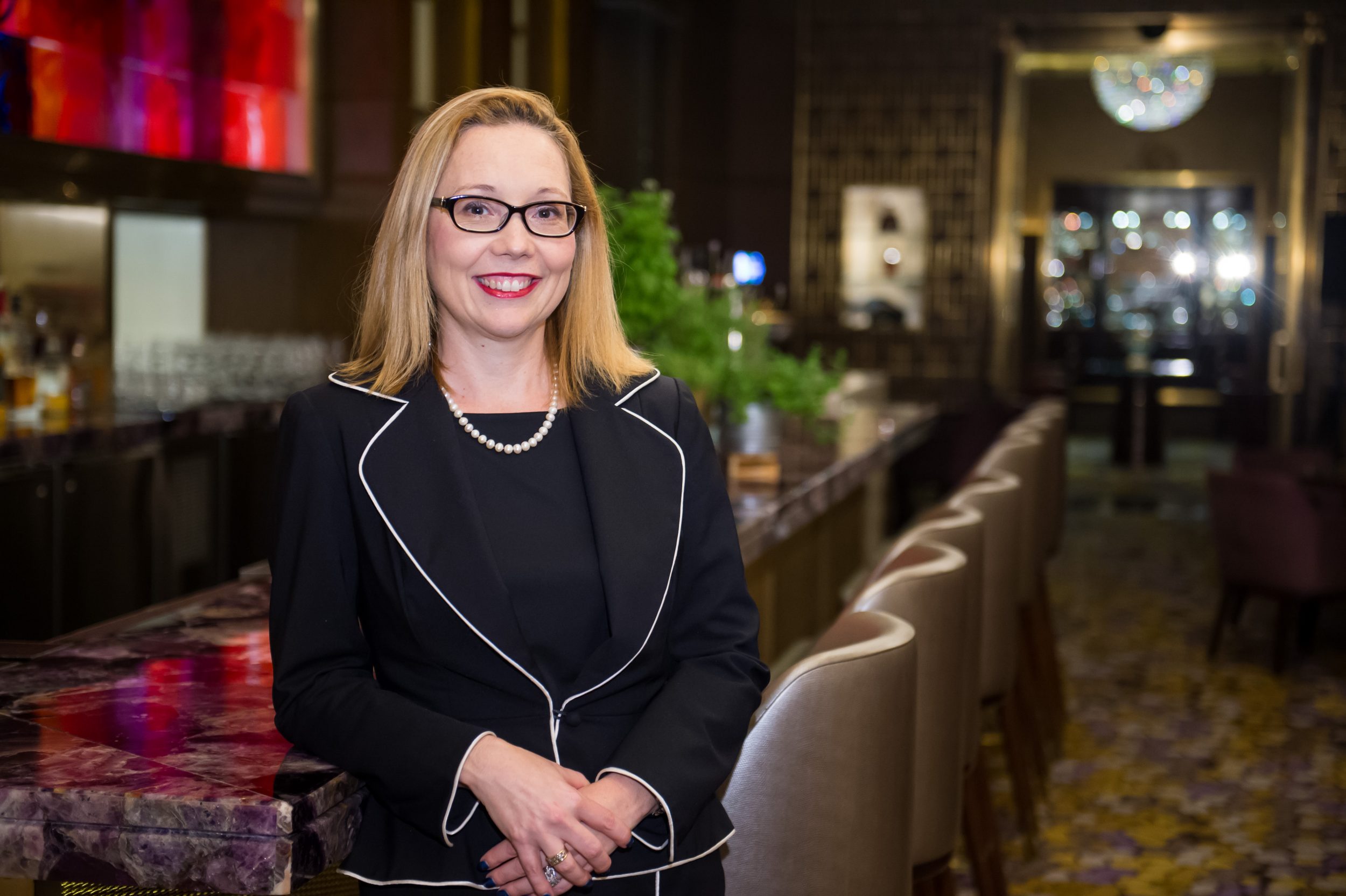 Daniella Tonetto is General Manager of Sales and Marketing at the Sheraton Grand Macao, Cotai Central and St. Regis Macao since January 2015. She speaks fluent English.
Born 7 December 1974, in Palmerston North, New Zealand, Tonetto is Italian on her father's side and a New Zealander on the mother's.
Both her parents worked in hospitality, so at an early age, Tonetto developed a passion for the field. Her father has been her life-long mentor and one of her greatest inspirations. "He didn't always approve of what I did, but he never stopped me and was always there to support me."
In 1977, the family moved to Great Keppel Island but spent a few years moving up and down the coast of Queensland for her father's work. "I loved the nomadic life we had, although my brother's experiences were very different from mine. He didn't like the constant change of pace and lifestyle. I, on the other hand, thought it was wonderful, and I don't remember actually settling into a house until I was 12."
Tonetto recalls living in Queensland's coal-mining cities as her father opened the region's first bars and taverns. It was an eye-opening experience, witnessing towns grow all around her, and to watch as her father played an important role in helping to shape these towns.
Tonetto and her brother often helped their parents during the weekends, working the mini-bar or clearing tables in the pubs. Her first experiences in the hospitality world were so labour-intensive that Tonetto initially contemplated being a lawyer or journalist, but they also instilled in her a strong work ethic and a drive to be employed.
In 1992, she pursued a degree in Administration and Commerce at James Cook University, North Queensland. One year later, at just 19 years of age, Tonetto decided to jump right back into hospitality by joining a training programme at the Sheraton Mirage in Port Douglas.  "In those days, the Sheraton Mirage was by far the best hotel in Australia, so I was very lucky to have my first experience there."
Tonetto spent five years in Port Douglas, climbing the professional ladder quickly. Starting in the telephone room, she then moved up to the front desk before being promoted to Director of Revenue Management. Tonetto considers her career trajectory quite lucky: in those days, such promotions in Australia's major cities would have been far less likely, especially for someone so young.
In January 1998, Tonetto took an adventurous leap of faith, following her then partner to Beijing with no set plans in place. "I left Port Douglas at the height of summer and arrived in Beijing in the dead of winter."
Three months later, she joined The Great Wall Sheraton Hotel, one of China's first five-star hotels. She started out as Sales Manager, and just a year later, she was promoted to Director of Sales in 1999. "Those days, we used to work predominantly with global markets, not the domestic tourism like we do now. My job was to secure high-level delegations from international embassies visiting Beijing."
Tonetto recalls conducting business during the "fun" times before technology was ubiquitous: "When I arrived, there were 60 people on the Sales team alone and only one computer for the entire office!" When she left in 2002 to take on the Director of Sales position at the Starwood Sydney Complex, she made sure she left the Beijing office fully equipped technologically.
Tonetto's plan was to stay in Australia at the Starwood Sydney Complex for two years before moving back to Asia, and in 2004, she became Director of Sales and Marketing at The Westin Kuala Lumpur in Malaysia. Over the next four and a half years, Malaysia would become Tonetto's second home, where she met her husband and where their first daughter was born.
But when an amazing opportunity in Australia came knocking in 2008, Tonetto found herself packing her bags once again. "It was a regional role, so I couldn't refuse it." Back in Sydney, she became Regional Director of Sales and Marketing: based out of Sheraton on the Park, she managed 25 hotels across the region. In the midst of managing all of these hotels, she had her second daughter and it wouldn't be long before she felt the itch to move once again. Whilst there, Tonetto heard about The Venetian Macao and recalls thinking, "Wow! That must be a fascinating place to experience both as a guest and an employee, because it's not just a hotel but an entire ecosystem!"
In January 2015, the hotelier and her family moved to Macao to experience that ecosystem first-hand. Tonetto became General Manager of Sales and Marketing at the Sheraton Grand Macao and The St. Regis Macao. Sheraton Grand is not only the largest hotel in Macao, it is also the largest in the Marriott group with 4,001 guest rooms.  The St. Regis Macao is also the largest St. Regis hotel in the world.
Outside of work, Tonetto is also pursuing a master's degree at the Australian Institute of Business, studying Business and Administration with an emphasis in Marketing. As a woman in high-level management, she laments that the field lacks more women in senior roles. She attributes this in part to the demanding hours: "It really is a 24/7 industry: the doors never close, and the lights never switch off."
Tonetto attributes her passion, drive and success in the hospitality industry partly to the inspiration she draws from the beauty and culture of her surroundings. For example, "When I was in Port Douglas, I used to walk around the resort and appreciate the beauty of the lagoons. I could see as a guest why people came."
Tonetto likes to escape to Bali when she has the chance, but she is also interested in exploring her Italy heritage. "The relaxed European lifestyle is really appealing with its siestas, great food and emphasis on family and friends. That's the way life should be!"