Carlos Marreiros – architect and city planner – is also a university professor, painter, writer, poet, and government consultant for the city's heritage preservation and urban planning committees.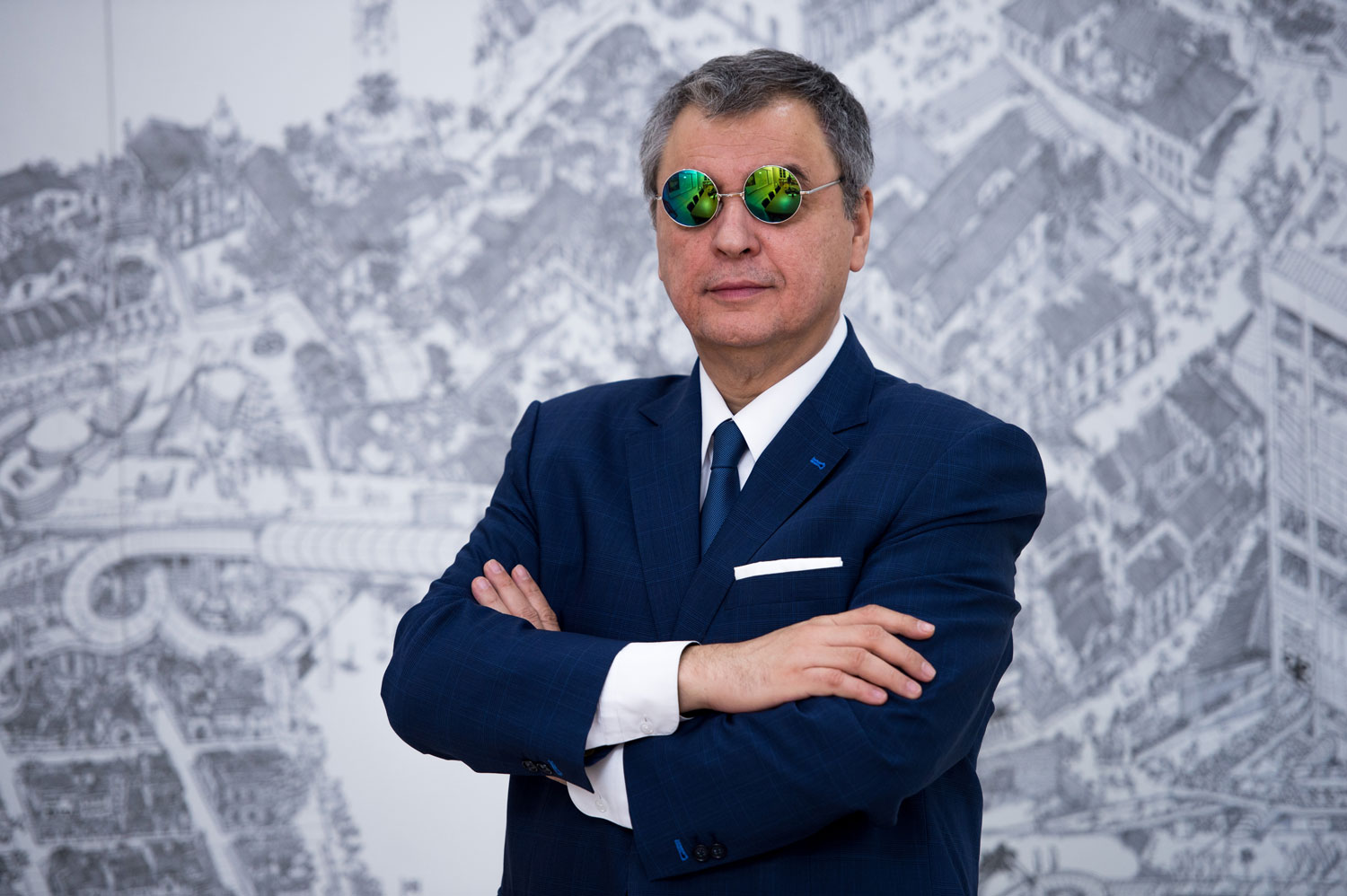 Carlos Alberto dos Santos Marreiros is the founder of MAA Marreiros Architectural Atelier Ltd. — located in the St. Lazarus district. The architect and city planner is also a university professor, painter, writer, poet, and government consultant for the city's heritage preservation and urban planning committees. He is proficient in Portuguese, English and Cantonese and also understands French, Spanish, Italian and Mandarin.
The Marreiros family has over 200 years of history in Macao. Born in 1957 in Macao to a Eurasian Portuguese mother and a European Portuguese father, the architect has a close relationship with the city by way of his Macanese roots through his maternal grandparents. He has always remained close to this side of the family who supported and fostered his artistic side, which manifested at an early age, inspiring him to participate in painting and drawing exhibitions and workshops.
Marreiro's passion for becoming an architect developed over time. Upon completing high school in 1974 at Macao's former Liceu Nacional Infante D. Henrique, he was undecided whether to study Law or Architecture, but his artistic talents had been explored throughout high school: "I was invited to decorate all the venues for our parties which was a true honour since those were important events." He worked two jobs before travelling to Portugal to start his bachelor's degree: public worker at Macao Post by day and instructor of Portuguese as a foreign language at Sir Robert Ho Tung school by night.
Marreiros is certain that for him, timing was everything: if he had gone to Portugal earlier, he would have lived difficult times during the aftermath of the Carnation Revolution. But in Macao, "People were still getting used to freedom; universities [in Portugal] were temporarily closed, and those who went before me had some troubles," Marreiros explained. Those were golden times for him: "I had my motorbike, drove my aunt's car and earned quite well for a teenager in Macao during the 70s. Those were sweet times." However, he admits that working in the MSAR as a teen can be misleading, as many of his friends chose to no follow university studies. The 70s fashion and music trends strongly influenced Marreiros' lifestyle who remembers sporting handmade necklaces and headbands, long hair and flared trousers.
Marreiros graduated with a degree in Architecture from ESBAL (Escola Superior de Belas Artes de Lisboa – Department of Architecture) in Lisbon following the revolution. During his university years, he was quite active in student-led movements for political change. Although Marreiros completed his degree with merit, his father was afraid he would lose his way. "My dad asked why I wanted to study in Portugal and I told him I wanted to witness the revolution."
But returning to Macao was always his major goal. "I travelled a lot across Europe while living in Lisbon, a city which I love, but I always wanted to come back." Marreiros believed the city was in need of young, qualified and hard-working people with a desire to improve Macao. After graduating in 1981, he studied and worked in Germany and Sweden before landing a job with the local government from 1983 to 1986 as a public servant in the Architecture, Urban and Cultural Preservation Committee (ICM). He was also President of the government's Cultural Institute from 1989 to 1992. He took on his first architectural project upon his return at the age of 26.
Marreiros is now a trustee of the Macao Foundation, a member of the Fund for Cultural Industries, president of the Fellowship Members Council of the Macau Architects Association and a member of the Macao SAR Government Consultative Council of Culture. He also presided over the Board of Members and the General Assembly of the Macau Architects Association and was a delegate for the Council of ARCASIA (Architects Regional Council of Asia) from 1999 to 2002. The architect was decorated with numerous distinctions over the years, including the Medal of Cultural Merit in 1987, the Medal of Value in 1999 (both by Portuguese governors) and the Medal of Professional Merit in 2002, by the MSAR's Chief Executive. Also in 1999, he was given the title of Great Official of the Order of Prince Henry by Jorge Sampaio, former President of Portugal.
MAA Marreiros Architectural Atelier Ltd. has been designing buildings in Macao since the 80s. The pedestrianisation of Tap Seac (2003-2007) and Senado squares (mid 90s), Coloane's Public Security Force School (1989-1991), the renewal of Macao Portuguese School building (1998 and 1999) and Tennis Stadium, Academy and Bowling Complex (2003-2005) are among his most well-known projects. Marreiros is also responsible for the urban renewal project of Tap Seac's area and square.
With more than 250 completed and ongoing projects in Macao and abroad, Marreiros still does what he loves most. In 2010, he won the competition for Macao's pavilion at the Shanghai Universal Exhibition. Constructed with environmentally friendly materials and full of colours and high-tech special effects, was named "The Little Rabbit Lantern" after the traditional animal-shaped festival lanterns typical of Macao. This pavilion was awarded with national and international prizes. He currently has many projects in China, including residential complexes and hospitals.
Although the architect does not have much free time, he enjoys good food and travelling. He adores cats and has six of his own, all named after writers with the Marreiros surname, of course. Marreiros also enjoys smoking: as with drinking coffee or tea, "it is a way to enjoy solitude." Art and architecture are both constants in his life; even when he travels, Marreiros sketches and takes notes about his journeys. He believes intellectual disciplines such as medicine, architecture or law must serve the community above all and should also be the fundamental mean to provide happiness to people.