António Trindade has been CEO of Macao's CESL Asia - Investments & Services, Limited, since 1998.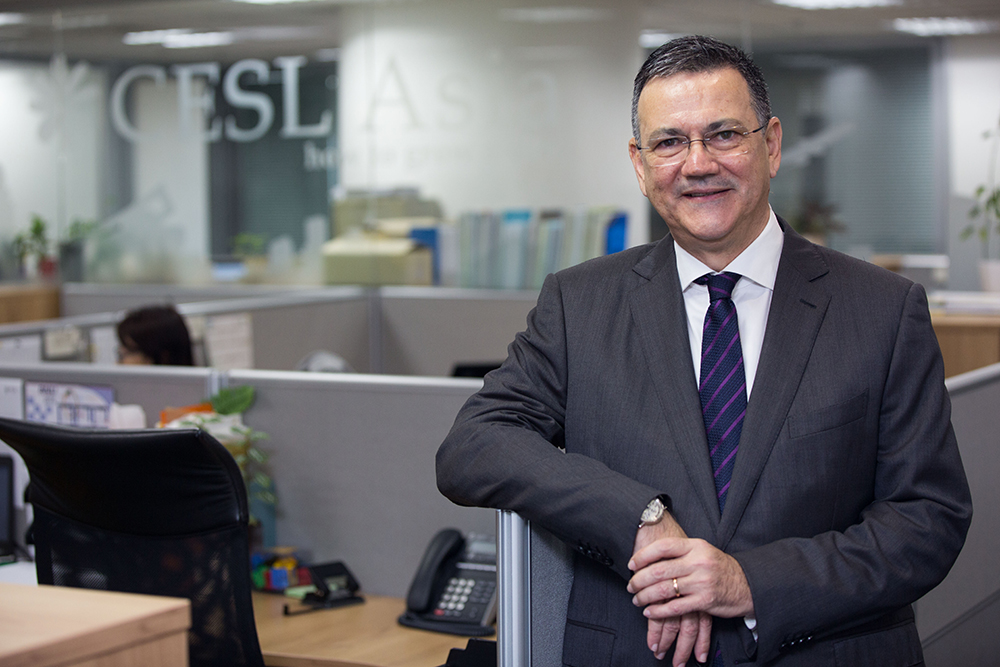 António Trindade has been CEO of Macao's CESL Asia – Investments & Services, Limited, since 1998. He speaks English and Portuguese.
Born in Angola in 1960, Trindade was raised and groomed academically in West Africa and Europe. He graduated from Instituto Superior Técnico (IST) in 1984 with a five-year degree in structural and civil engineering.
Trindade has over three decades of business and professional experience in Asia and Europe, based out of both Hong Kong and Macao. He is one of CESL Asia's leading shareholders and a contributor to the development and operation of the award-winning CampoReal Resort in Lisbon, Portugal. Recently, he headed the collaboration between CESL Asia and Portugal's Magpower Inc., a manufacturer of advanced CPV (concentrator photovoltaic systems) technology, to develop solar power plants CPV Energia I & II.
Trindade holds a prodigious number of positions and associations, including founding member of the Macau China Thinktank for FinTech Industries, founding president of the Macao Association of Environmental Protection Industry, council member of the Macau Institution of Engineers, honorary president of the Macau Properties and Facilities Management Association, vice president of the Macao-Japan Chamber of Commerce, member of the Macau Tianjin Friendship Association, and member of the Portuguese Institution of Engineers.
As CEO of CESL Asia, Trindade has steadily guided the company in establishing a reputation for providing a wide range of services and technology solutions addressing local needs in areas such as energy and technical facilities management, architectural and engineering services, development and operational services, and environmental services. CESL Asia has also blazed a trail investing in assets and technologies related to new energy and new water.
Trindade believes that, with cooperation from the government, the possibilities for Macao are endless and that "there is still a lot to be done, such as better consumption, better management of existing facilities, and decentralisation of distribution."