One bite from the world of whole food nutrition changed Andreea Apostol's life. Now she wants to do the same for you.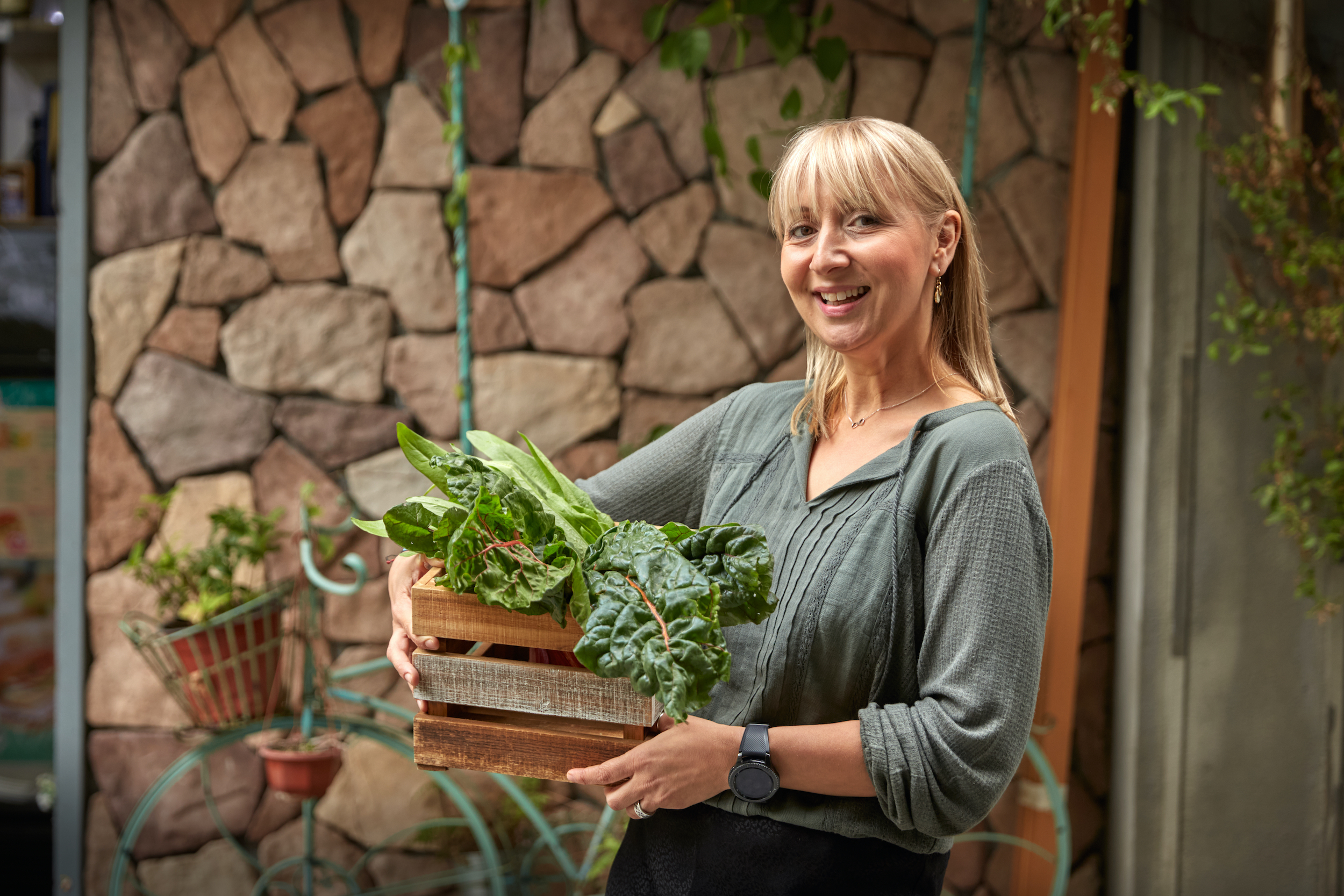 Raised in a creative family, Andreea Apostol has been imaginative from a young age. She and her younger brother saw firsthand the importance of following one's passions and learning new skills. 
"My grandma was a painter, my mom was a self-taught fashion designer, and my dad was an architect," says Apostol, who was born on 14 April 1981 in Iasi, known as the cultural capital of Romania. They put a lot of trust in her as a child, encouraging her to pursue every interest, she adds. 
When Apostol was three, the family moved from their hometown to Slobozia, a small city close to Bucharest, the capital of Romania, where her father accepted a new job working in construction. Buoyed by her mother's mantra – "I know you can move mountains if you want!" – Apostol enrolled in an Economics and Public Relations degree at the Bucharest University of Economic Studies in 2000, graduating in 2004.
With a knack for spotting business opportunities, she opened her first small business, Harmony, a fashion boutique in Slobozia selling  good value women's clothing in China. "I enjoyed running Harmony because I travelled a lot, bringing new things into Romania; I like to be unique," says the entrepreneur. 
On her first trip to Beijing in 2004, Apostol, then 23 years old, remembers thinking that the country seemed like a place she would like to live, but never considered it seriously. 
Around that time, a friend from her hometown had moved to Macao to work as a casino manager. They reconnected on Apostol's next trip to Beijing and romance soon followed. "Beijing is our love city," says Apostol of the rendezvous with her future husband. 
In 2007 Apostol moved to Macao to join her partner. It was a challenging time: due to visa restrictions she couldn't work and had to return to Romania frequently to comply with regulations. However, those same restrictions would prove to be an opportunity in disguise, laying the foundations for her next business endeavour. 
While stuck in limbo, Apostol started watching MasterChef, a US-reality cooking competition, which served as a major catalyst in her life. 
"MasterChef taught me to believe in the power of food, to be open to playing with spices and ingredients, and to love the colours in food," Apostol recalls. The show's competitive angle appealed to that side of her personality, while the creative aspect tapped into her upbringing.
"The passion and the love for food made me believe that being a chef is not only a hard job, but it is also something very special and creative." 
Soon enough, Apostol could be found emulating the show's rapid pace and the sophistication in her own kitchen. "Watching MasterChef changed my life a little bit. In time, I understood that I wanted to do this beyond my own kitchen."
Apostol became pregnant in 2012, spending most of her time in Romania, close to friends and family. It was during this period that she enrolled in her first cooking classes – a course sponsored by the European Union. She was one of 10 students in the full-time foundational training course for chefs. 
Then 31 years old, Apostol also started running cooking classes for children in Romania. That initial cooking business didn't succeed, but the idea to "one day run a small academy to teach kids and adults how to eat healthier" stuck. 
Apostol welcomed her son in November 2012 and, the following June, they returned to Macao. Apostol married her partner, a casino manager at Sands. With documentation in order, she could now start a business in Macao and soon spotted a gap in the market: delicious, European-style desserts.
Apostol started baking with zeal. From birthday cakes to icing fondant cakes, she churned out sweet treats for Macao's expat community. After taking a cake-decorating course in Hong Kong, Apostol opened her first catering business, Macau Sweet Ideas, at the end of 2013. Her efforts quickly gained recognition. In September that year, Apostol's Berry CheeseCake was recognised in the "Mouthwatering Dish" category, as part of an online MasterChef competition.
Apostol was still focusing on traditional baked goods. But in a bid to shed pregnancy weight, the new mother started paying closer attention to her diet. During a holiday in Romania in 2015, a friend suggested that Apostol try a slice of raw, vegan cake. "Raw vegan cake? What is that?," she recalls, initially reluctant. "After one bite I said, 'I think we need this in Macao."
"I wanted to be the first person to bring raw desserts to Macao," she continues. "The perfect dessert: delicious, healthy and also beautiful." 
Apostol set out to learn all she could about making raw vegan food. Online searches for schools in Macao, Singapore, Hong Kong and Thailand proved fruitless –  the only feasible option was in Bali. Apostol enrolled in Sayuri Healing Food's two-week course, run by Japanese raw vegan chef Sayuri Tanaka. 
Returning to Macao "with a head exploding with ideas" Apostol transformed Macau Sweet Ideas into Rawlicious, a plant-based catering company, in 2016. "I started with [raw and vegan] cakes because they are an easy way to attract people," she says of her early days. 
"I decided to host an event to introduce people to this world, and why we need to eat raw food," she says. "It wasn't about turning people into raw vegans, but rather about introducing the concept of raw food – our bodies and digestive systems need it, but no one teaches us these things in Macao. It was something new."  
Teaming up with fitness and wellness coach Cintia Milk, from wellness community ManaVida, Apostol hosted a "Raw Vida" weekend retreat with cooking classes, food and fitness. The event sold out and marked a shift from vegan desserts to savoury plant-based foods, such as raw pizza. Since then, Rawlicious has served a diverse menu of fresh, raw and organic foods made without any additives or refined sugars.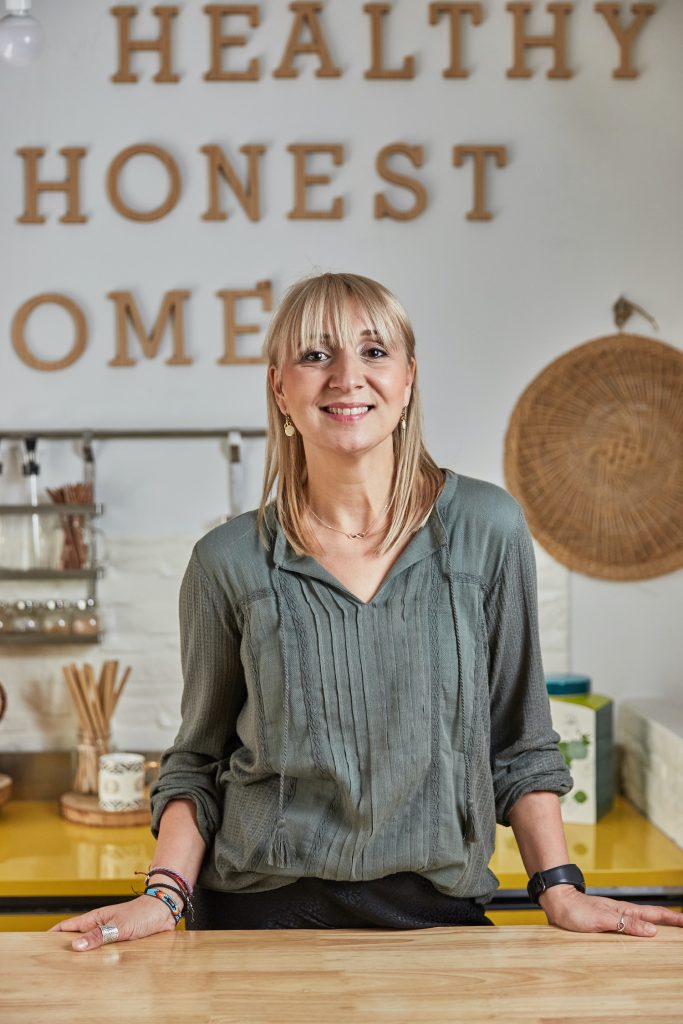 Over time, Apostol started collaborating with established coffee shops in the city, such as CuppaCoffee and green lifestyle shop Concept H, to host workshops, private dining and parties. In 2018 a representative from The House Of Dancing Water show at City of Dreams contacted Apostol, inviting Rawlicious to cater plant-based meals for the cast.   
One day a week Apostol served her vegan meals in the theatre's green room, a space where the performers could unwind and relax between shows. "They were people who really understood my food and gave me amazing energy," she says of the experience, which ended in 2020 when the show shut down. 
Interest in plant-based food has skyrocketed around the region over the past two years. And with it, so has recognition for Rawlicious. In 2018, Apostol's Raw Vegan Carrot Cake won an A.A. Great Taste Award from the Anti Additive Association, a non-profit organisation committed to building an additive-free food system. 
As she deepens her skills as a raw food chef, Apostol moves closer to a long held dream – teaching children and adults the importance of good eating habits. 
In 2020, she started catering at The International School every Thursday, enabling students from grades 1 to 12 to experience raw, plant-based dishes. In the school's canteen, meals usually cost MOP 50; Apostol sells her healthy, vegan dishes for MOP 60. 
"Students have realised that for an extra MOP 10 they can have a healthy meal," says the chef. "At first 80 per cent of the people eating my food were teachers. But after two months, 80 per cent were kids." 
Apostol says she is thrilled to see children's interest in and appreciation for plant-based food. "I'm so happy when they come running, asking if I have kombucha – they eat everything, even tempeh [Indonesian fermented soybeans]!"
Through her work with the school, Apostol feels she has the chance to explain the value of organic, plant-based foods. "It is very important to educate our kids to eat healthy, but not by forcing them to do it," warns the chef. Being too rigid can lead children to protest or "hate" certain foods. "Simply seeing you eating, enjoying the food and talking about its many benefits" is how Apostol wins them over. 
Food, says Apostol, is powerful beyond its nutritional value. "Food is about family. It brings us together," adds the chef. "We have food traditions and recipes that keep them from generation to generation, it is part of our life." 
It was Apostol's competitive streak and love of creativity that first turned her focus to food, but pure passion has steered her course since. 
"I love what I do – raw food is simply living and healing food, it can bring you into balance with nature," she reflects. "I also want to convince everyone that raw food is not just salad; raw food can be part of any cuisine. Raw food means colours, strong flavours, creativity, balance and happiness."