Alfred Ng is Director of the Macao Services Division of Shun Tak China Travel Ship. He speaks fluent Cantonese, Mandarin and English and basic Portuguese.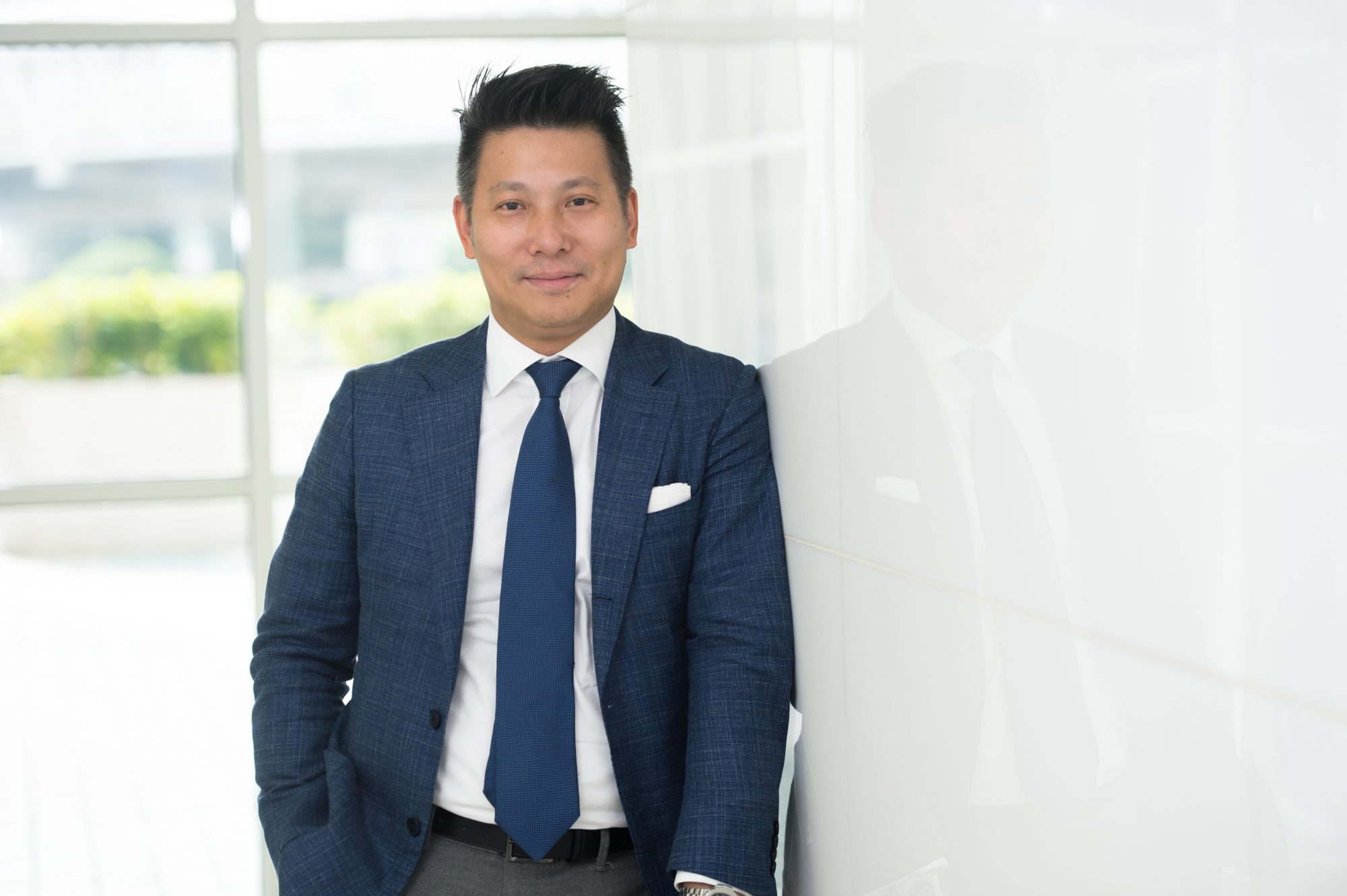 Alfred Ng is Director of the Macao Services Division of Shun Tak China Travel Ship Management Limited. He speaks fluent Cantonese, Mandarin and English, and basic Portuguese.
Born 17 May 1968 in Macao, Alfred has spent most of his life in the Special Administrative Region. While his siblings were both sporty, Alfred found his strengths lay in academic study. As a child, he attended the catholic school Instituto Salesiano de Macau, and later, in 1991, completed an undergraduate degree in economics at the University of Macau.
At the start of his career Alfred worked for local communications business Companhia de Telecomunicações de Macau (CTM) and then an investment company. However, he considers his first 'real' job was working as a civil servant at the Statistic and Census Service. Joining in 1992, as técnico superior, Alfred stayed at the Service for six years. During this time, he was given the opportunity to work in Portugal for six months, where he learned Portuguese from University of Lisbon (Universidade de Lisboa) as a part of the program. However, in 1998, Alfred took what some considered a risky career move, leaving to join the ADA – Administration of Airports Ltd.
"Everyone was asking me why I'd do such a thing, as at the time working for the government in Macao was considered the ideal job," he says.
But the move suited Alfred well, as he ended up working for the Administration of Airports Ltd for 14 years. For the majority of that time he worked as Commercial Director for the Macau International Airport. But the final two years were spent as Customer Services Director. "I oversaw the management of all the airport's facilities, from the toilets through to our relationship with the airlines and passengers," he says.
Whilst here Alfred decided to further his education and in 2002, he completed a master's in business and administration at the University of Warwick, England.
By 2012 Alfred knew it was time for a change. That August he joined Shun Tak China Travel Ship Management Ltd, the company responsible for the Turbojet ferry services in the Pearl River Delta area.
Taking on the role of Director of Macao Services Division, Alfred's first mission was taking over the Turbojet operations from an outsourced handling agent and upgrading the services to modern standards. He is responsible for the management of ticketing, luggage and wharf services, VIP services as well as the company's fleet of high-speed boats, which transports over 35,000 passengers each day.
"In the past transportation services focused on simply getting a customer from A to B. But today we must offer more than that," he notes. "Our focus is on creating the best possible experience for our users. We always put all our efforts into providing the best possible services to the passengers who may have special needs such as elderly, infants, patients, guide dogs for the blind, passengers who need to connect to other means of transportation upon arrival to ferry terminal and continue their journeys."
"I often put myself in my customers' shoes to better understand their needs," he explains. "For example, there can be issues unique to the region, such as a typhoon that can delay a passenger's arrival to Hong Kong Airport and consequently make them lose their flight. We try to look at the different problems our customers may face and then consider the ways we can help them."
Alfred is keen to talk about his job, and it's easy to see he loves his work. However, there's one thing he does find quite ironic – he's prone to the occasional bout of seasickness.
"I can get seasick in some situations," he laughs. "One day I had to go back and forth to Hong Kong four times for meetings. I'm sure you can imagine how I felt…"
Although passionate about his work, Alfred is also a dedicated family man. With a son aged ten, and a four-year-old daughter, he always sets aside time to be with his children no matter how busy his days may be. "Even if I've had a long night, I will always make time for breakfast with my children," he explains.
He is also a lover of art, and on the wall of his office hangs a painting by the local artist Lio Man Cheong. "Art is a wonderful form of expression," he enthuses. "I frequently make time to visit some of the wonderful art exhibitions our city holds."
Throw in a glass of good whisky and some jazz music, and you'll find Alfred at his most content.