Alexis Tam was Secretary for Culture and Social Affairs until December 2020 and was then assigned as the new head of the Macau Economic and Commercial Delegation in Portugal headquartered in Lisbon.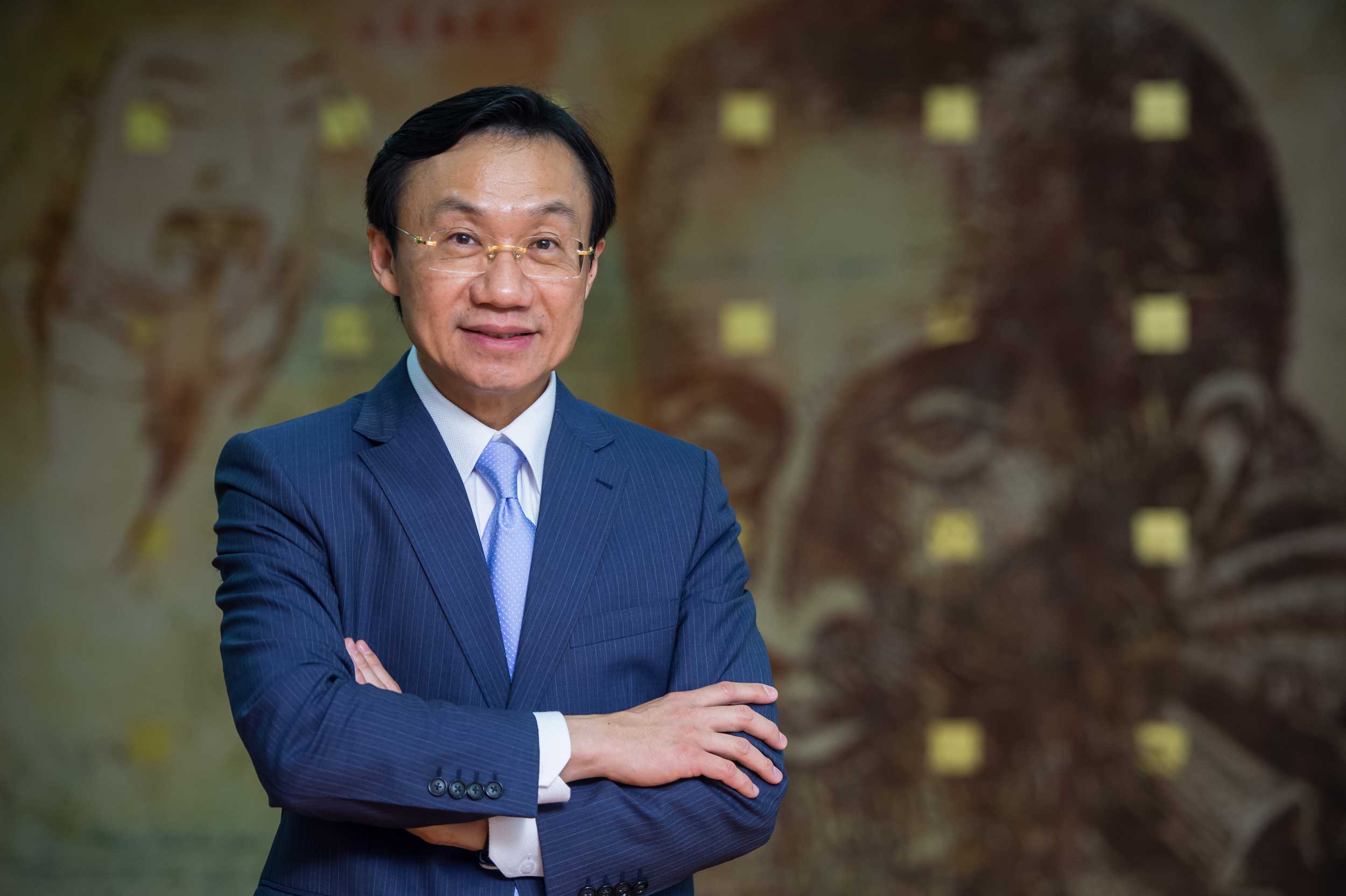 Alexis Tam Chon Weng was Secretary for Culture and Social Affairs until the end of his term in December 2020. He was then assigned as the new head of the Macau Economic and Commercial Delegation in Portugal headquartered in Lisbon from 1 January 2020 onward.
He speaks Portuguese, Cantonese, Mandarin and English.
Born in Burma (now Myanmar) in 1962, Tam arrived in Macao when he was only four years old. His parents, who were born in Burma and residents for over four decades, were forced to emigrate when overseas Chinese living in countries like Burma, Indonesia and Cambodia were persecuted in the 1960s. Tam's father, a jeweller and master goldsmith found work in Hong Kong but opted to move the family to Macao. "My father found a good job in Hong Kong; he earned well, sending money to us in Macao. Our childhood was happy, although without luxuries," Tam recalls.
Tam attended primary school at Escola da Sagrada Família, a Catholic school. "I went to chapel and attended church every Sunday." As a child, Tam even dreamed of being a priest. "The sisters of Sagrada Família liked me a lot and wanted to baptise me, but my parents didn't allow it," he recalls with a grin.
He studied secondary education at Pui Ching School, graduating in 1981. By then, he had stopped attending church regularly, but he was eventually baptized, shortly before his marriage. "My godparents were my wife's parents. Today, I am a Catholic."
In the early 80s, Tam went to Taiwan to pursue a degree in Business Administration at the National Chengchi University in Taipei. There, he took the opportunity to study Mandarin. "I learned a little in Burma, but in Macao, I stopped speaking Mandarin because almost no one used it, except for a few teachers from China."
Four years later, he earned a scholarship to study the Portuguese language and culture in Lisbon. He also considered taking a course in Law but instead opted for a postgraduate degree in European Studies at Universidade Católica, Lisbon. It was around this time that Tam met the love of his life. "I met her on the bus that took us to school; we both lived in the same area. We were introduced by a colleague who studied law." They would eventually marry before settling down in Macao in 1989.
In 1989, Tam joined Macao's Statistics and Census Bureau. "I was the first Chinese staff member to assume the role of deputy." But Tam wanted to further his academic training: "I wanted to do another course abroad, because I wanted to explore other things; I didn't want my future to be circumscribed to the Statistics and Census Bureau." After a year, he left to pursue an international master's degree in Business and Entrepreneurship at the University of Glasgow, Scotland.
Upon his return to Macao in 1993, the then Secretary for Public Administration, Education and Youth, Jorge Rangel, invited Tam to join the Public Administration and Civil Service Bureau. "I was once again the first Chinese person to head the human resources department [at SAFP], where I spent two years," Tam says. He later undertook another academic degree, earning his PhD from the University of Nankai and later obtained a bachelor degree in Law from China University of Political Science and Law in Beijing.
In 1995, Tam left the Administration and Civil Service to take over as Director of Macao Polytechnic Institute's (IPM) School of Administration and Applied Sciences, which was entering a new phase of growth. After just two years, Rangel appointed Tam Coordinator of the Office for Higher Education. In the meantime, Tam held the post of President of the Fiscal Council of the Social Security Fund where he remained until 1999.
In the summer of 1999, the first Chief Executive of Macao SAR, Edmund Ho Hau Wah chose Fernando Chui Sai On to become the Secretary for Social Affairs and Culture. Chui then invited Tam to head the office of the Secretariat for Social Affairs and Culture, a position Tam held from 1999 to 2009.
In this post, Tam was appointed to represent the Secretary at the Technology Council, the Standing Committee for the Coordination of Social Affairs and the Women's Affairs Advisory Council. He was also a member of the Board of the University of Macau and chairman of the Training Coordination Council of the Institute for Tourism Studies. In addition, Tam served as a member of the Board of Education, the Macao Grand Prix Committee and the Coordination Group for the Reconstruction of Sichuan Province after the earthquake.
In December 2009, Chui Sai On was appointed as Chief Executive of Macao and chose Tam to head his office once again and be the spokesperson of the Macao government.
During this time, Alexis Tam was appointed by the Chief Executive as head of Portugal affairs, coordinating the Macao-Portugal Joint Commission. He was the leader of the Guangdong-Macao Cooperation Framework Agreement and the head of the Preparatory Office for the Chinese Traditional Medicine and Industrial Park.
In 2014, Tam was designated as Secretary for Social Affairs and Culture, a position he still holds today.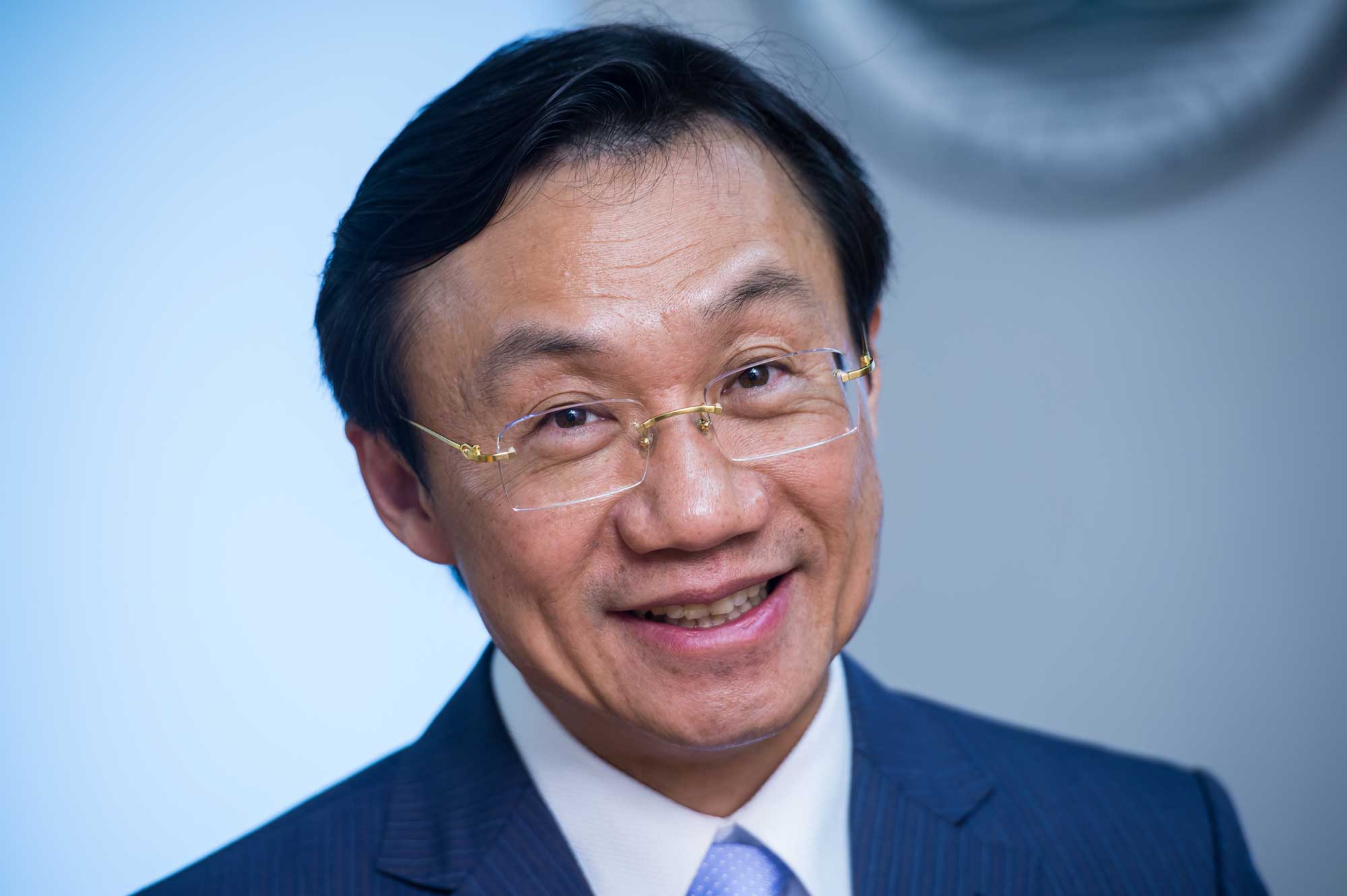 Serving as Secretary for Social Affairs and Culture, Alexis Tam's portfolio includes Health, Education and Youth Affairs, Social Affairs, Social Security, Tourism, Sports, Cultural Affairs and Creative and Cultural Industries.
In his spare time, Tam enjoys sports, especially tennis. "In college, I was team captain and dreamed of being a professional." Every week, he hits the court to stay in shape, and he stays up-to-date on the current rankings: "Sampras was my idol, but Federer is in fact the greatest," in his view.
Tam also enjoys antiquing and peruses old furniture and porcelain for his collection, which he plans on exhibiting upon retiring.
Having now spent almost 20 years in various capacities within public service, Tam advises that "the most important thing is to be ready to step into a role when the opportunity arises," adding that it has been "an honour to serve Macao."