Albano Martins came for three years and nearly four decades have gone by, living more than half his life in Macao. He was the ANIMA president for 17 years – which he founded in 2003 – until resigning in June 2020 to return to Portugal.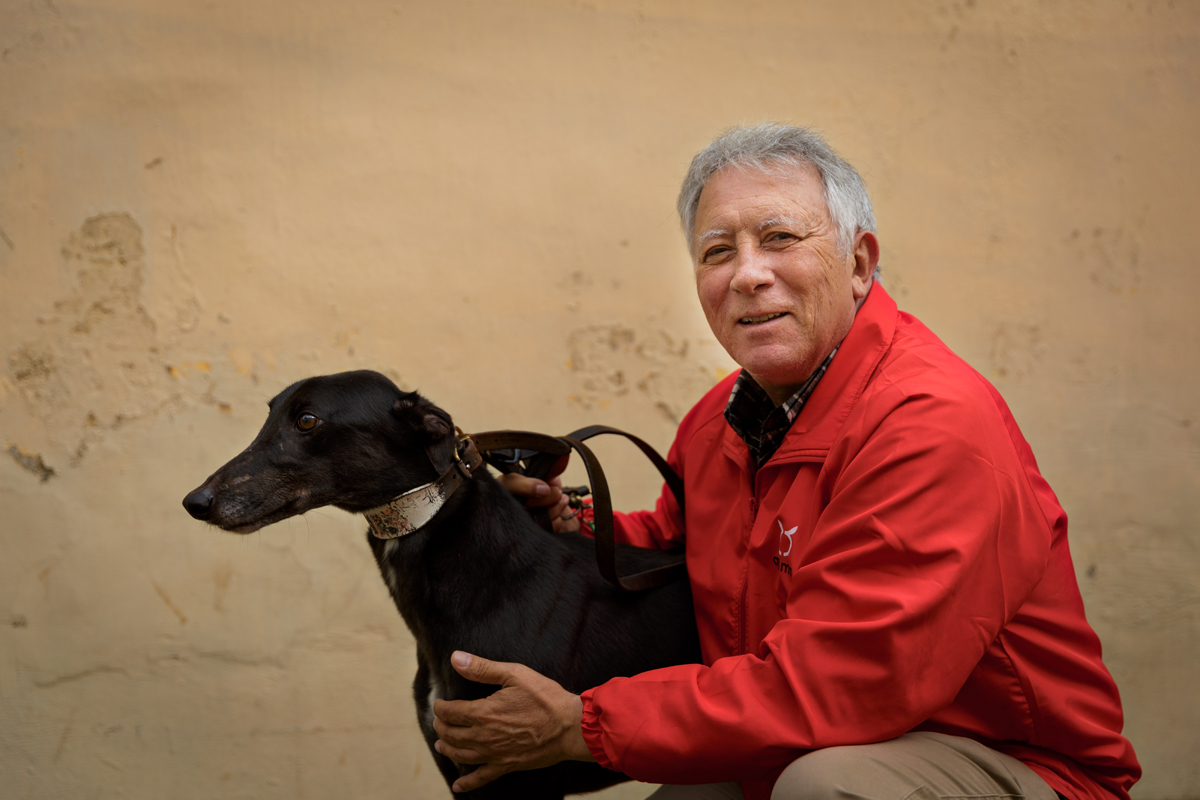 Albano Martins came for three years and nearly four decades have gone by. He's lived more than half his life in Macao. He founded ANIMA in 2003 and was its president for 17 years until resigning his position in June 2020 to return to Portugal.
Economics was what brought him to the city years ago. But it was never his chosen field nor, he admits, a passion. It just happened. "I always wanted to be an artist," he confesses. His excellent grades at school changed both his direction and his destiny. "I never thought I'd get a university degree."
He left Angola, where he was born in 1949, when the Luanda Business Association awarded him a scholarship for excellent academic performance. "I only returned in 1968. I had to be pushed onto the plane to return to Portugal and finish my education. And I never went back."
Macao came into view during his studies. He majored in international economics at what is now the Lisbon School of Economics and Management. As one of the best students, he was asked to serve as a monitor in 1971, before finishing the course in 1973. "I had a friend who had a good position here; he thought I would be the right person to take up a post at the Macao Monetary Institute." Martins accepted, and arrived in Macao on 1 March 1981. He was supposed to stay for three years, but nearly forty have gone by.
The ties he created in the territory and the fact that he had better conditions than in Portugal led him to stay on. Macao, he adds, gave him the financial security he had never had in Portugal, even though he was unable to develop academically and professionally as he would have wished. "I feel like I stagnated, but it was a choice. I'm okay with that."
He has nevertheless accomplished much in and for the territory. At the Institute, now the Macao Monetary Authority, he served as general coordinator and assistant director of the training centre, staying until 1991.
He left to join the Nam Van company, where he remains. In 1994 he also became executive director of Consultadores Associados, a position he still holds. Along the way he has also held the post of executive director at the following firms: CDG-Simuladores de Gestão (until 2012), GMC-Global Management Challenge (until 2014), GEP-Gestores de Projectos and BDC-Business Development company.
He was also the general director of Geocapital Holdings Limited, as well as vice-president of the Macao Management Association, a position he has maintained.
Throughout his career he also found time to give classes on economics and finance at the Macao Polytechnic Institute and later to occupy himself with Anima, the Macao Society for the Protection of Animals. That association is what has kept him in Macao.
Anima
His relationship with animals began early, in Moçâmedes, Angola, where he grew up. His father was a shipyard foreman and brought home any sick animals he found, even seals and penguins.
That affection was kept in the background in Portugal and during his early years in Macao, and only resumed in 2003, when he founded Anima with ten other members.
He decided not to form part of the board but eventually became its president when the granddaughter of the entrepreneur Stanley Ho left the position. And he's still there today. He is the face of the association, whose original budget of MOP$50,000 has grown to nearly MOP$11 million. It now counts thirty-two full-time and five part-time employees and has certainly made its mark on the territory.
The most important achievement was once again due to the efforts of Martins and happened last year when they were able to close the dog-racing track and guarantee the adoption of its more than 500 greyhounds.
A historic agreement was reached with Angela Leong, head of the Greyhound Racing Company (Yat Yuen), ending protests that had lasted nearly seven years. Martins also donated more than half a million patacas to Anima when the association was in difficulties.
As he said in 2019: "My plans are to return to Portugal next year and come back to Macao every two months to help Anima."
Politics
There has also been room for politics in the life of Albano Martins, whose seventieth birthday is this coming 24 April. His experiences read like a summary of the recent history of Portugal and its former colonies.
"When I left Angola, I was a total fascist. That was how we were educated." But he was uncomfortable with that, and says he began to read and ask all kinds of questions to learn about the other side, until one day he "exploded." "I was upset because I lost all the values I'd grown up with and felt that it was all a lot of rubbish," he states.
After his internal rebellion, he began to take part in demonstrations against the regime. "I didn't go off to the [colonial] war, deliberately, and I didn't leave Portugal. I was an objector, though I was eventually amnestied," he explains. Ramalho Eanes, the first directly elected president of the Portuguese Republic, eventually pardoned all those who had opposed the dictatorship. He had taken part in leftist anti-regime movements, besides helping many people keep clear of the PIDE secret police.
Now he wants to return to southern Portugal's Alentejo region, where he has a house and a bit of land to walk around, "which is what I like most."
His wife is waiting for him; in 2007 he promised her he would go the following year. He hopes to finally fulfil that promise next year. He wants to resume the passion for art left by the wayside, which has been followed by his children: one is a designer and the other a photographer.
"Two years ago, my wife offered me a beautiful set with everything needed for painting and I haven't opened it yet. When I arrange a solution for Anima, I want to devote myself to that."