The Londoner Macao's exclusive Grand Celebration dinner was like a five-course tour of the integrated resort
The Londoner Macao's exclusive Grand Celebration dinner was like a five-course tour of the integrated resort

Link copied
Five great chefs came together to create a menu that showcased a sensational quintet of cuisines at The Londoner Macao and Sands Resorts Macao.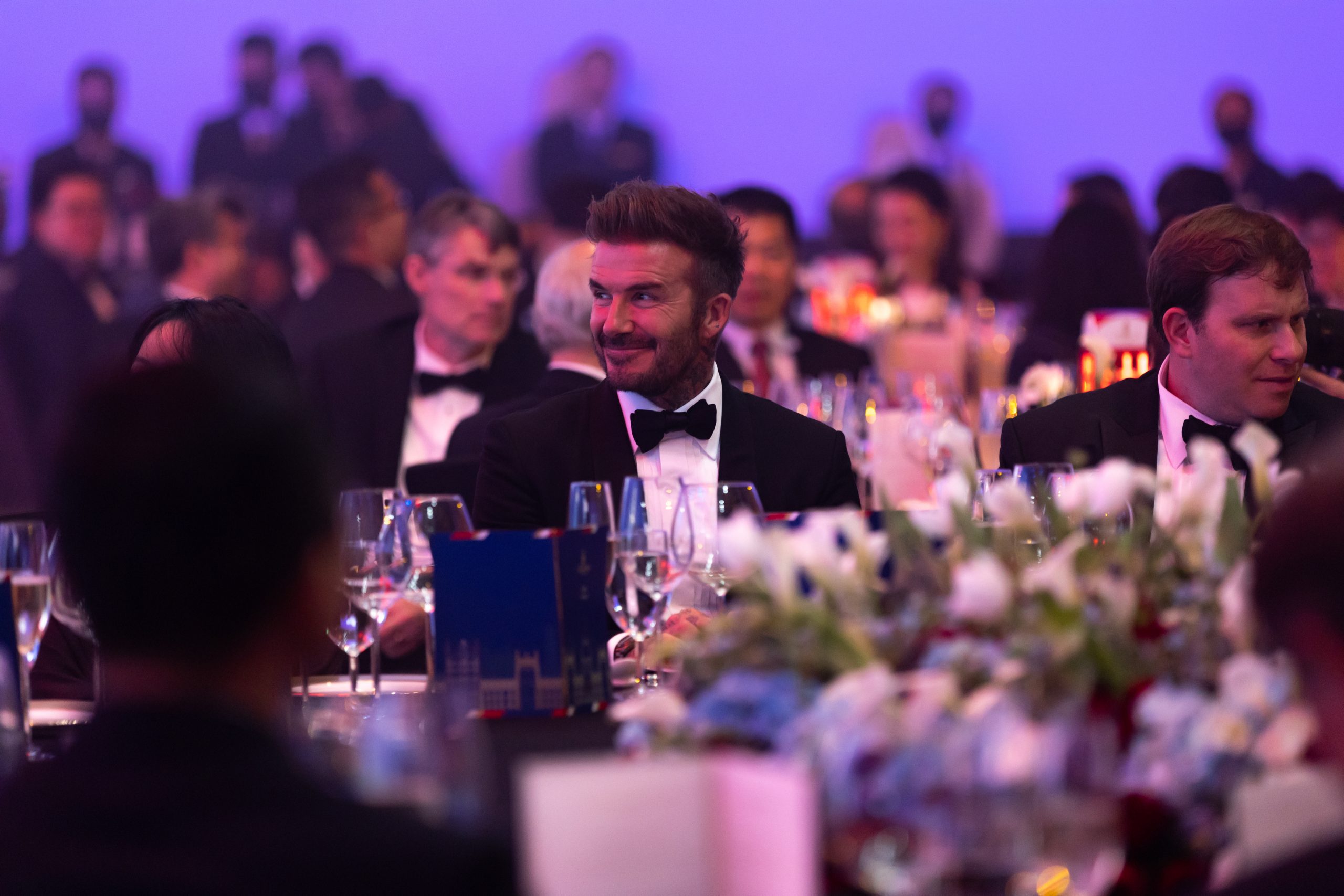 The Londoner Macao has been attracting nonstop attention with its vibrant takes on English architecture, culture and style. But tucked away behind the imposing façade – with its architectural details modelled after the Palace of Westminster and Houses of Parliament – is a collection of restaurants that takes diners on a journey from the British Isles to the rest of the world. 
The guests who attended The Londoner Macao's intimate gala dinner on 25 May enjoyed a delicious introduction to the property's diverse culinary experiences, thanks to a five-course menu created by five renowned chefs, including renowned master chef Zhou Xiaoyan of the Michelin-starred Huaiyang Garden and Portuguese celebrity chef Henrique Sá Pessoa from the award-winning Chiado. 
"Our inspiration behind the dinner was one of discovery and celebration," says Alex Gaspar, Executive Director of Culinary at Sands China Ltd. "We managed to tie the different cuisines together seamlessly by carefully curating the menu. Certain dishes were very bright and lively, followed by a dish designed to refresh your palate with a deeper progression of flavours." 
The gala menu was available for one night only, but guests at The Londoner Macao can look forward to almost all the same calibre and variety of cuisine each time they visit. Here's a recap of the special meal to give you a taste of the possibilities.
Thai with a twist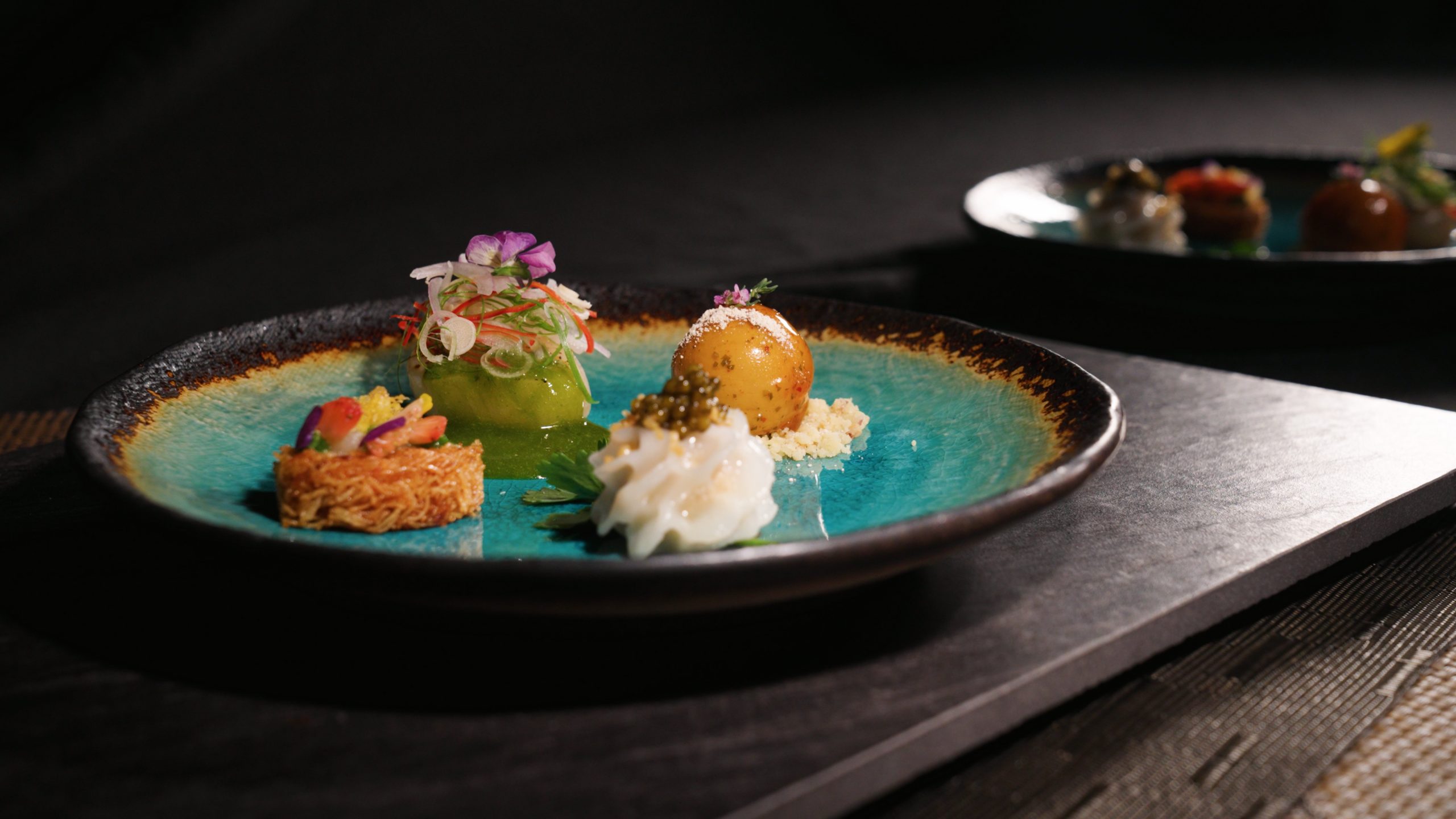 The dinner kicked off with a vibrant Thai appetiser platter by Nongnuch "Nuch" Sae-eiw, who holds the reins at The Mews – a soon-to-open restaurant at The Londoner Macao named for the photogenic cobbled courtyards behind luxurious townhouses where wealthy Londoners historically stabled their horses (and celebrating, incidentally, an Asian cuisine that has exploded in popularity in Britain in recent years). 
At the gala dinner, chef Nuch offered a tantalising preview of her innovative Thai menu. From a leafy-green herbal fish 'dumpling flower' to the crispy vermicelli with strawberry, the four flavour-packed bites hit all the fresh, bright notes of Thai cuisine while elevating the flavours with unexpected touches and artistic presentations. 
 "Chef Nuch has a very sophisticated style of Thai cuisine. She uses some Western ingredients and has found wonderful ways to tie them into Thai cuisine," adds Gaspar. 
For example, chef Nuch borrowed inspiration from a Thai dish called laab – typically a salad of ground pork and fresh herbs seasoned with toasted rice powder – to create a luscious foie gras mousse for the gala dinner. 
"She interpreted this Thai dish in a refined way – a foie gras mousse coated in a jelly of Thai herbs with a little bit of spice served with ground rice just to give it that toasty umami flavour," explains Gaspar.
Masterful Huaiyang cuisine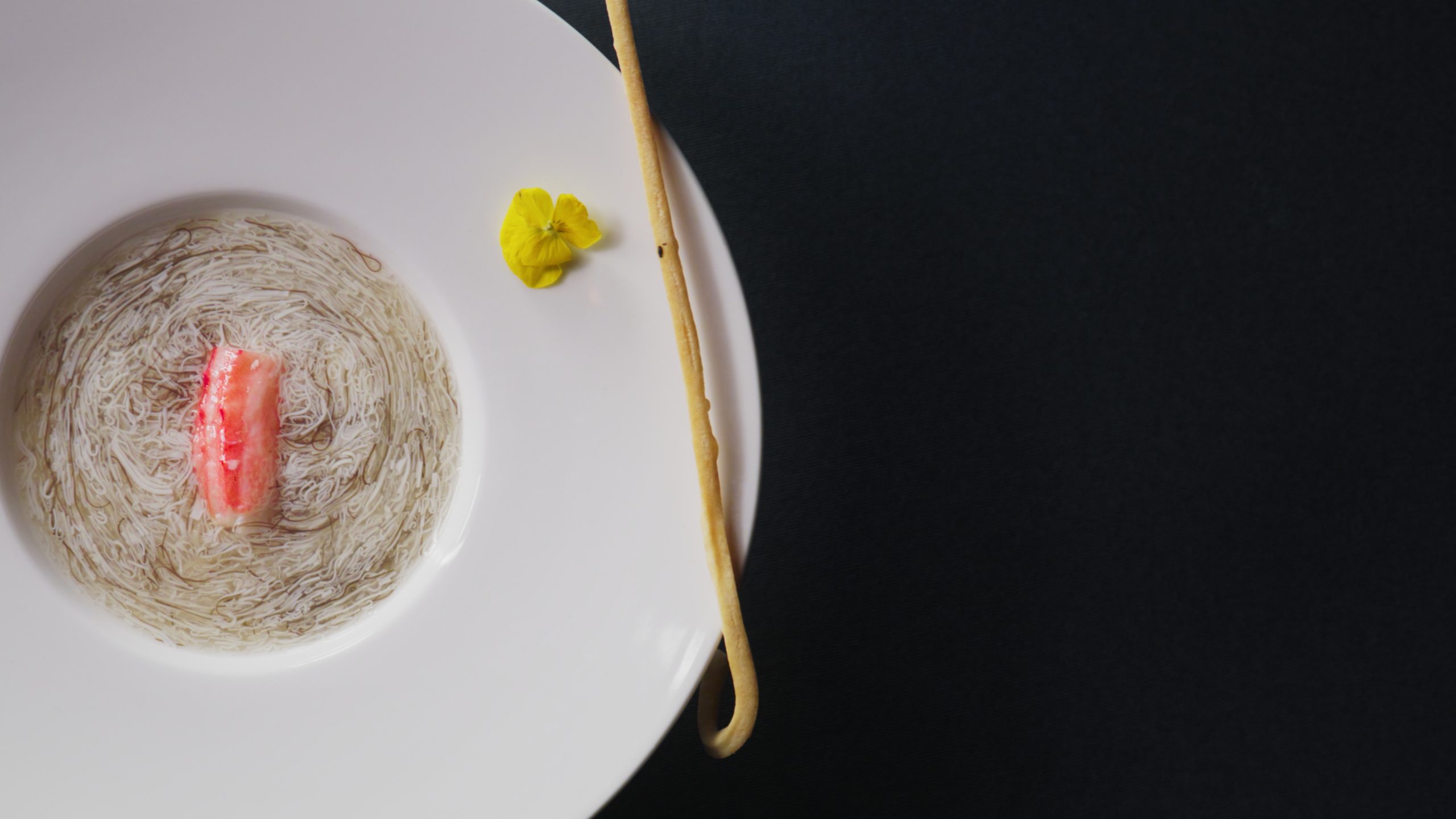 For the second course, chef Zhou Xiaoyan, one of the foremost exponents of Huaiyang Cuisine, served his signature shredded bean curd with crab meat and egg white in superior soup, which you can find on the menu at The Huaiyang Garden.
Representing the essence of Huaiyang cuisine, one of China's four great culinary traditions, the dish turns a spotlight on ultra-fresh seafood, consummate cutting and complex preparation methods (the rich broth alone takes two days to make.) 
"At the bottom of the plate, you have a wonderfully smooth steamed egg white, and then you have the soup with the crab meat," says Gaspar. "And in the soup are very, very finely sliced vegetables and tofu, which is just a beautiful array of colours to see. It's a very special dish."
[See more: This new Huaiyang restaurant in Macao just won a Michelin star]
Next-level Sichuan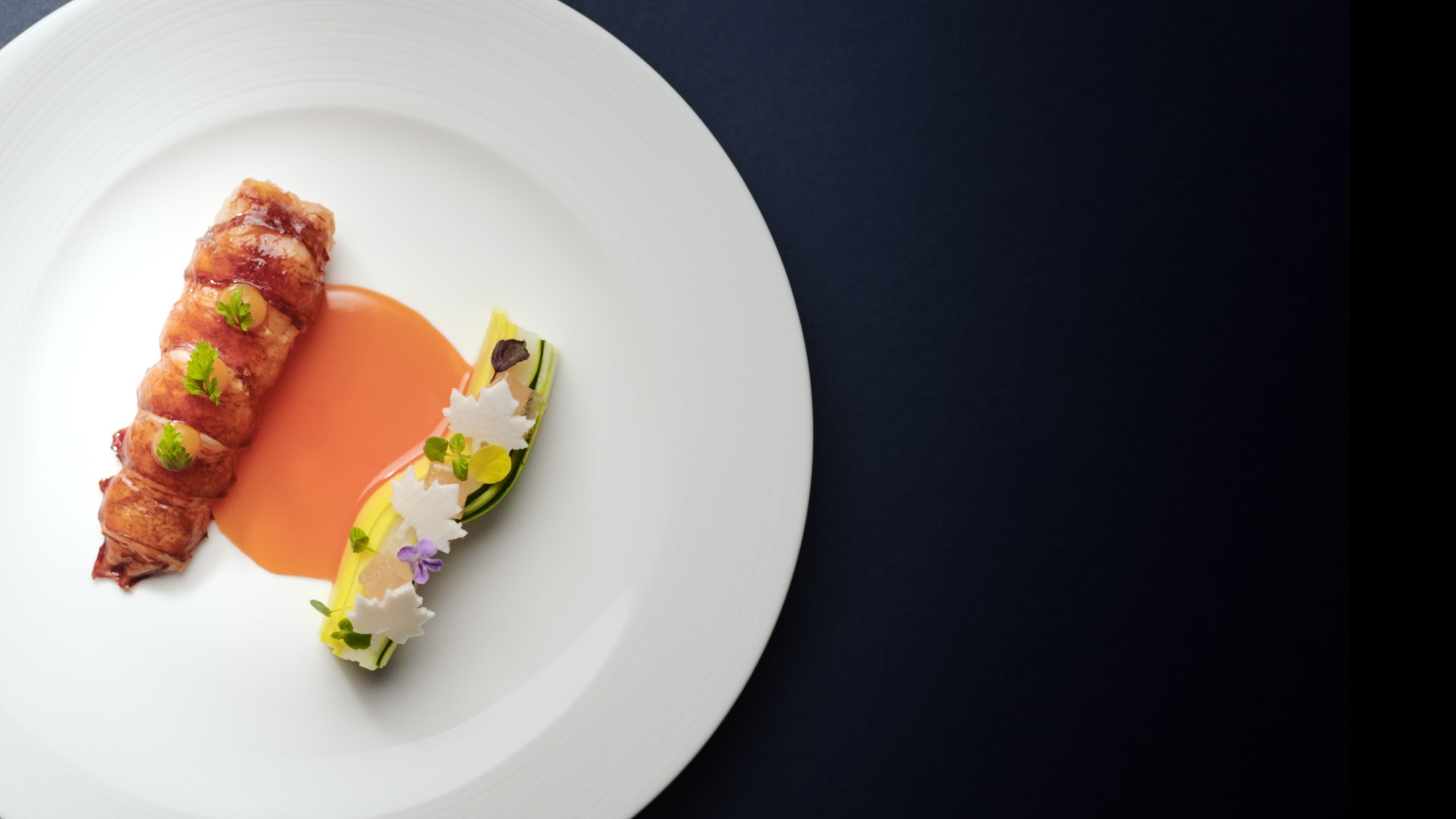 Up next was a dish by acclaimed celebrity master chef Lan Minglu. One of the foremost chefs of his generation and an authority on Sichuan cuisine, chef Lan brings together traditional flavours with global ingredients and contemporary presentations. 
For his gala dinner dish, the chef took inspiration from a classic Sichuanese hot-and-sour fish soup with pickled mustard greens. But instead of a soup, chef Lan served braised Scottish blue lobster accompanied by pickled vegetables and a rich sauce that emulated the flavours of the original Sichuan broth. The result was a wonderful twist on tradition.
"He cooked the blue lobster slowly and beautifully, then served it with a pickled vegetable sauce with a touch of spice," says Gaspar. "To refresh your palate, he included a pickled vegetable garnish, which added a bit of crunch and freshness to the dish" 
Does chef Lan's presence at this gala event signal that he may be opening a restaurant at a Sands China property in the near future? We certainly hope so!
Portuguese flair
For the main course, celebrity chef Henrique Sá Pessoa from Chiado prepared an impossibly tender Wagyu tenderloin slow-cooked in herb butter with roasted cauliflower puree, walnuts and king oyster mushrooms. But this was Portuguese cuisine with a difference.
"By roasting the cauliflower, he achieved a very intense flavour with some nuttiness," Gaspar explains. "Playing on that nuttiness, he served the beef with a walnut sauce made with Portuguese cheese, lemon, and a little bit of ginger – a very interesting, bright flavour combination with the beef."
A sweet nod to London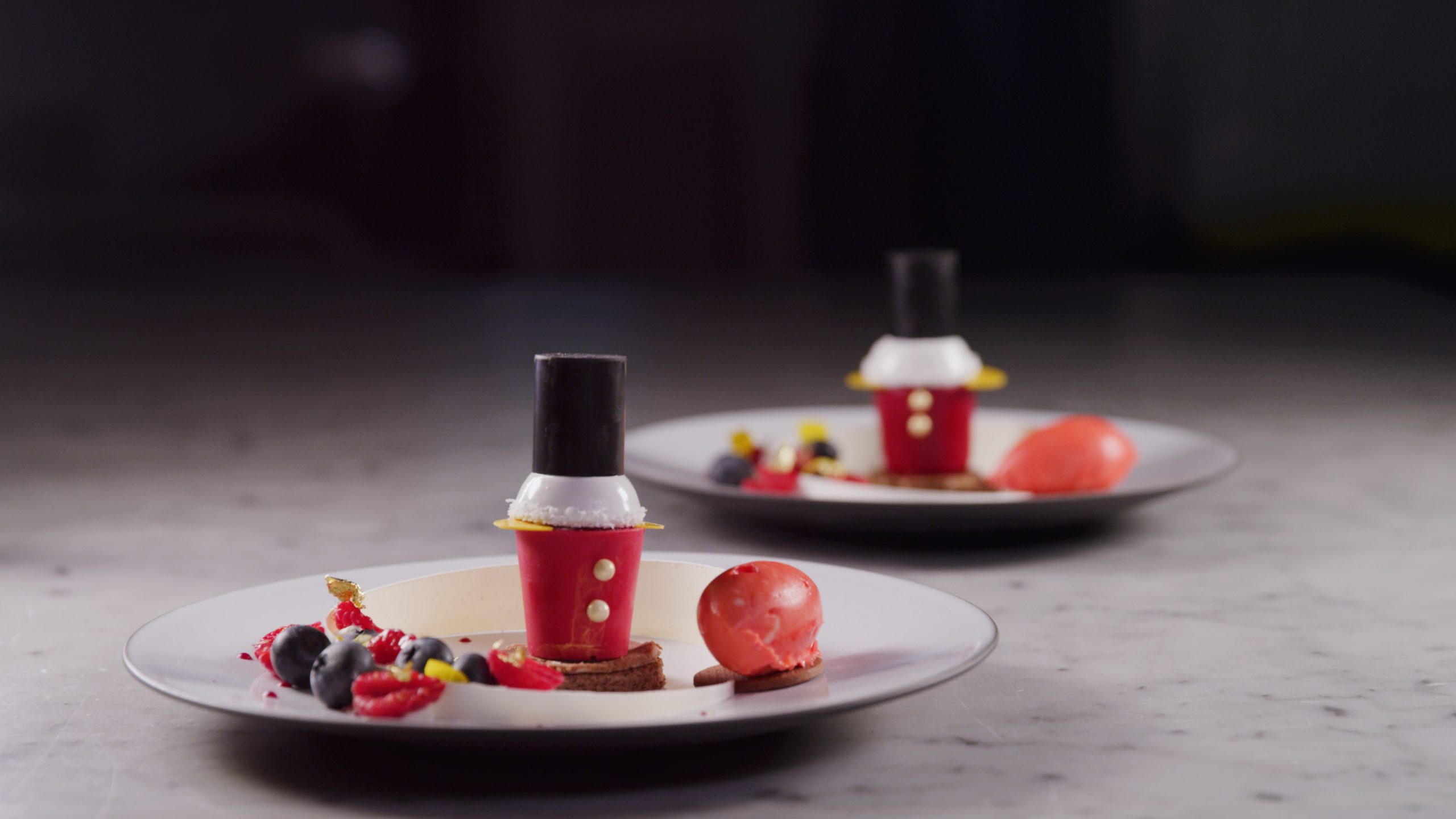 And for the finale? Gaspar crafted a playful "London Guard" dessert showcasing the refined pastry programme offered by Churchill's Table. Decorated with edible red tunics and tall black hats, the charming chocolate creation featured a 72 percent single-origin chocolate shell filled with chocolate mousse, berry compote and caramelised nuts alongside zesty raspberry sorbet.
"Chocolate and raspberry work well together – the acidity from the raspberry balances the richness of the chocolate perfectly," says Gaspar. "At the bottom, we made a caramelised nut croustillant, like a very crispy cookie, so there was a variety of textures with the smooth chocolate mousse."​​
From start to finish, the five-course gala dinner showcased the wide-ranging flavours at The Londoner Macao – not to mention exceptional ingredients, techniques and presentations. And though available for one night only, Gaspar hopes the menu sparked curiosity about the fantastic gourmet experiences at the integrated resort.
"The essence of The Londoner Macao is its elegance and charm, mixed with all the exciting experiences for guests to discover," says Gaspar. "I think we managed to portray that essence well in our gala dinner menu."
---
Ready for a new dining experience? Explore The Londoner Macao's diverse restaurants and global flavours here.