Tea, coffee and community: Exploring Macao's evolving café culture
Tea, coffee and community: Exploring Macao's evolving café culture

Link copied
With its Chinese and Portuguese roots, Macao has a long history of tea and coffee culture which you can experience in its vibrant cafés. From traditional teahouses to modern coffee shops, we explore the evolving scene.
In partnership with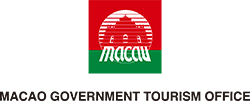 Steeped in history and culture, Macao has cultivated many social traditions over the centuries that celebrate loved ones. One widespread tradition, "yum cha", literally means "drink tea" in Cantonese. 
But yum cha is about much more than enjoying a cuppa – it's about spending quality time with family and friends. While yum cha usually pertains to dim sum dining, the community's social nature has given rise to a wellspring of café across the city, from traditional teahouses to cha chaan teng (1950s Hong Kong-style cafés) diners, western coffee shops and bubble tea stalls.
To celebrate Macao's evolving café culture, we take a trip to Rua de Cinco de Outubro and the surrounding neighbourhood. The historical area, near the city's commercial centre and ports, has stood witness to the ebb and flow of cafés over the years.
In the 1950s and '60s, teahouses flanked both sides of the street. Often, the wealthy and influential would sit on the upper floors to the urban views, while rickshaw pullers and labourers took tea breaks on the ground floor. An old saying in Macao and Hong Kong, "The rich upstairs, the poor downstairs", describes such class divisions. 
As Macao rapidly urbanised, however, a wealth of dining options emerged to compete with traditional teahouses. Only a few remain in the city, while an abundance of new cafés have emerged over time. 
Portuguese traditions also influence the city, especially when it comes to everyday coffee culture. In addition to a wave of global franchises, like Starbucks, which entered the city after the handover, local entrepreneurs have also been brewing up new concepts. One café has followed the next – each raising the bar a little bit higher. 
Whether you're a long-time tea connoisseur or a coffee enthusiast, you can experience a taste of Macao's rich café culture at these unique establishments:   
Tai Long Fong: A bastion of history and Cantonese opera
Tai Long Fong is one of the last remaining traditional Chinese teahouses in the city and well worth a visit to experience the 'golden age' of Macao's tea culture. The three-storey building has been in business since the early 1930s, though it went by another name until 1977, when Macao businessman You Chan purchased the restaurant with friends and transformed it into Tai Long Fong.
Inside the teahouse, antique wooden round tables and white and mirrored columns create a retro atmosphere that's elevated by nods to Cantonese opera. For instance, large portraits of local Cantonese opera actors don the walls – including a golden plaque of Lady Fong (a Cantonese opera female character) – and vibrant lanterns hang above a small stage in the corner.
You Chan's daughter, Mo Lin Chan, took over the business in 1983 and still manages the teahouse today. In the 1980s, when Chan was still in her 20s, she inherited a dwindling business that needed a new strategy. Inspired by her own love of Cantonese opera, she established the Tai Long Fong Cantonese Opera Association and introduced performances at the teahouse.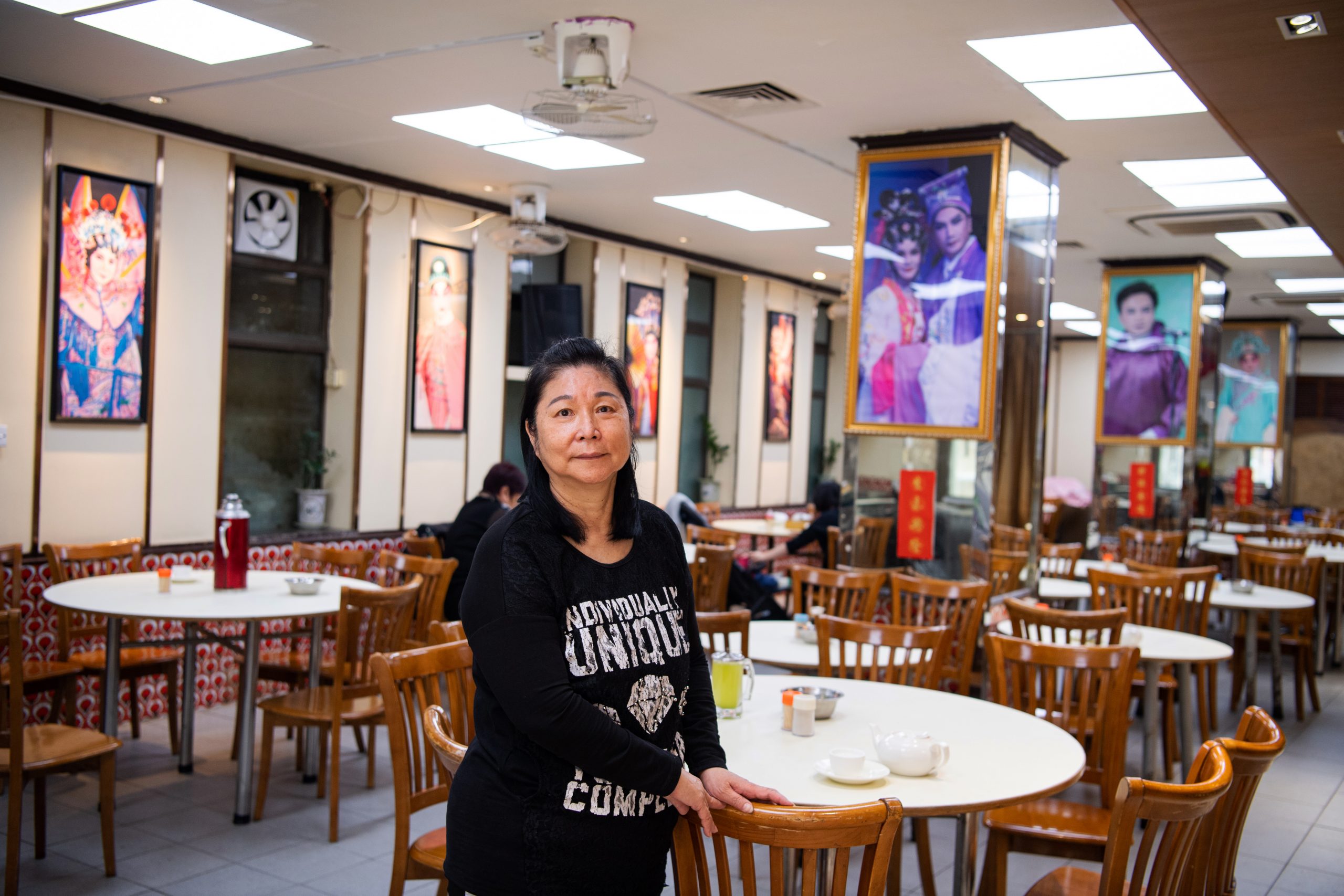 Still today, you can experience this traditional art form from 3 to 7 pm daily, when five musicians play instruments – such as a hammered dulcimer, erhu and double-reed pipes – for Cantonese opera enthusiasts.
"Fans enjoy the performances. They like to listen to classics such as Princess Cheungping and Romance of the Phoenix Chamber," says Chan, who sometimes joins on stage. "Whereas, performers like to try new songs to develop their vocal skills."  
Tai Long Fong also maintains tradition through its food and tea. In his mid-70s, the chef protects a slew of secret recipes, from the famed crispy duck (fried taro and duck) to the "money" chicken (grilled ham and chicken liver). 
A popular destination for yum cha, the teahouse's dim sum menu is particularly popular among local diners. Dishes like Cantonese jumbo chicken buns, steamed black-bean buns stuffed with red bean paste, and minced fish siu mai (steamed dumplings) tend to be crowd-pleasers. "In the old days, siu mai were made of minced fish, but now they're usually made with pork and shrimp," notes Chan. "We still offer the traditional option." 
As for tea, the teahouse has updated its menu over time to keep pace with modern tastes. "We used to serve tea with cha zong [a Chinese porcelain teacup with a lid], because customers loved to sit here for a long time with a brew," says Chan. "Now, times have changed. People lead fast-paced lives. So we are not that fastidious about our tea brewing anymore." Even so, the teahouse still offers a wide selection of tea leaves, including pu'er (fermented black tea), shoumei (white tea) and shui xian (oolong).  
On its busiest days, the teahouse used to open all three levels with a dim sum trolley distributing the day's dishes on each floor. After the financial crisis and Typhoon Hagupit in 2008, however, the restaurant saw fewer customers and gradually closed the top floors. These days, Chan opens the ground floor daily and the first floor for mahjong gatherings. 
While Macao's traditional teahouses tend to be less popular among younger generations, Chan says that might be changing. When UNESCO inscribed Cantonese opera onto its Representative List of the Intangible Cultural Heritage of Humanity in 2009, young people took notice. "Many youth from the mainland and Macao have started to learn the art form," she says. "They come here to find out more." 
Lan Heong Kuok: A work of art in its own right
Walking into three-storey Lan Heong Kuok feels like stepping back in time, thanks to the antique furniture and vintage-looking yellow tablecloths, old-fashioned paper chopsticks wrappers, and dragon and phoenix motifs.
Founded in 1963, the teahouse also showcases hand-written menus and watercolour paintings in purple and blue hues, as well as an antithetical couplet – a poem written in Chinese calligraphy by Macao calligrapher Kan Lam – near the third-floor entrance.
This family-owned teahouse is now run by the second generation of the Chan family – three sisters and a brother. The sisters look after the café's operations and finances, while their brother handles food procurement, kitchen management and the food production process. 
Art has long been part of the company's DNA. The striking watercolours on the wall were painted by the siblings' father, a member of the Macau Seniors Painting and Calligraphy Association, and his peers. "My father left these for us," says Chan Wai Chan, 67, who joined the company in her early 20s.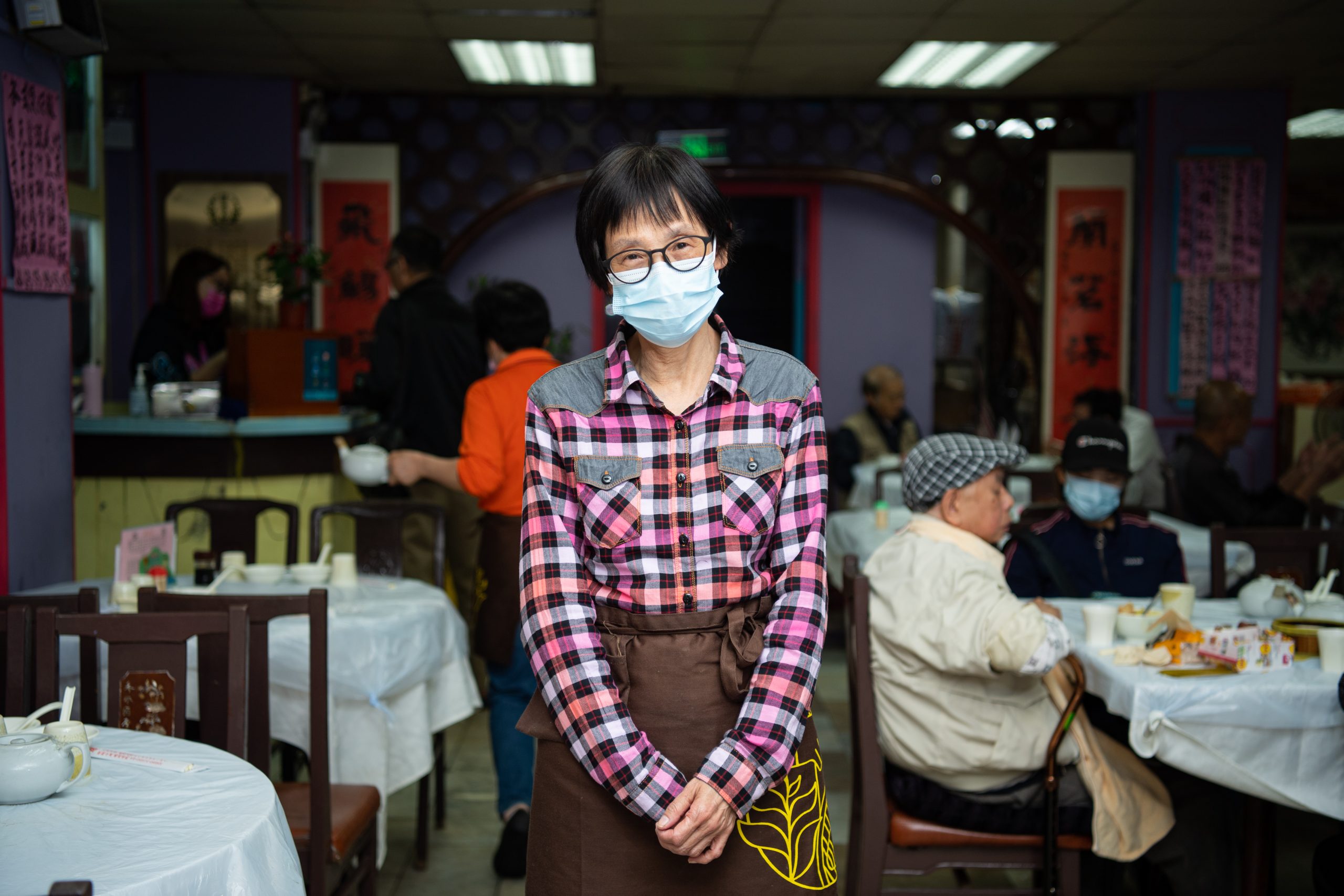 The teahouse is not only known for its atmosphere, but also the traditional hand-made dim sum dishes, including glutinous rice with chicken (lo mai gai) fried in egg yolk, barbecue pork puffs and taro puffs. "Emergent restaurants offer a variety of dim sum dishes. There are many choices. But most are produced in factories. As for our style, follow my father's [and grandfather's] recipes and principles, making everything by hand as is tradition," says Chan.
Among the many highlights on the menu, Chan points to the wide array of rice dumplings. The teahouse serves glutinous Cantonese-style, salted pork rice, Lye water (usually served with syrup and sugar) and their signature Ludou-style dumplings (savoury tube-shaped dumplings cooked in aromatic Ludou leaves). 
"Ludou leaves are grown in humid areas [such as Zhongshan in Guangdong province] and have a particular scent, different from those of bamboo and lotus leaves," Chan shares. 
As is tradition, diners typically enjoy cups of pu'er, shoumei, tieguanyin (a type of Chinese oolong tea) and jasmine tea with their meals. While most patrons tend to be middle-aged or older, Chan says she has noticed that younger tourists enjoy going to the teahouse to experience traditional yum cha. 
Tryangle Roastery: Coffee meets community
While Macao's Chinese heritage gave way to its tea culture, a long history of Portuguese influence has established an appreciation for coffee. In the past, most coffee shops primarily served classic espressos or drip coffees, but the options are quickly expanding with a new wave of specialty cafés and concept stores. 
Tryangle Roastery and Coffee Co is one of the most exciting additions. Owner Rid Fu and his business partners opened the first café, originally called Triangle, back in 2015, with a mission to bring fresh, specialty coffees to Macao. The shape of a triangle, they thought, provided a strong foundation – much like a great cup of coffee in the morning.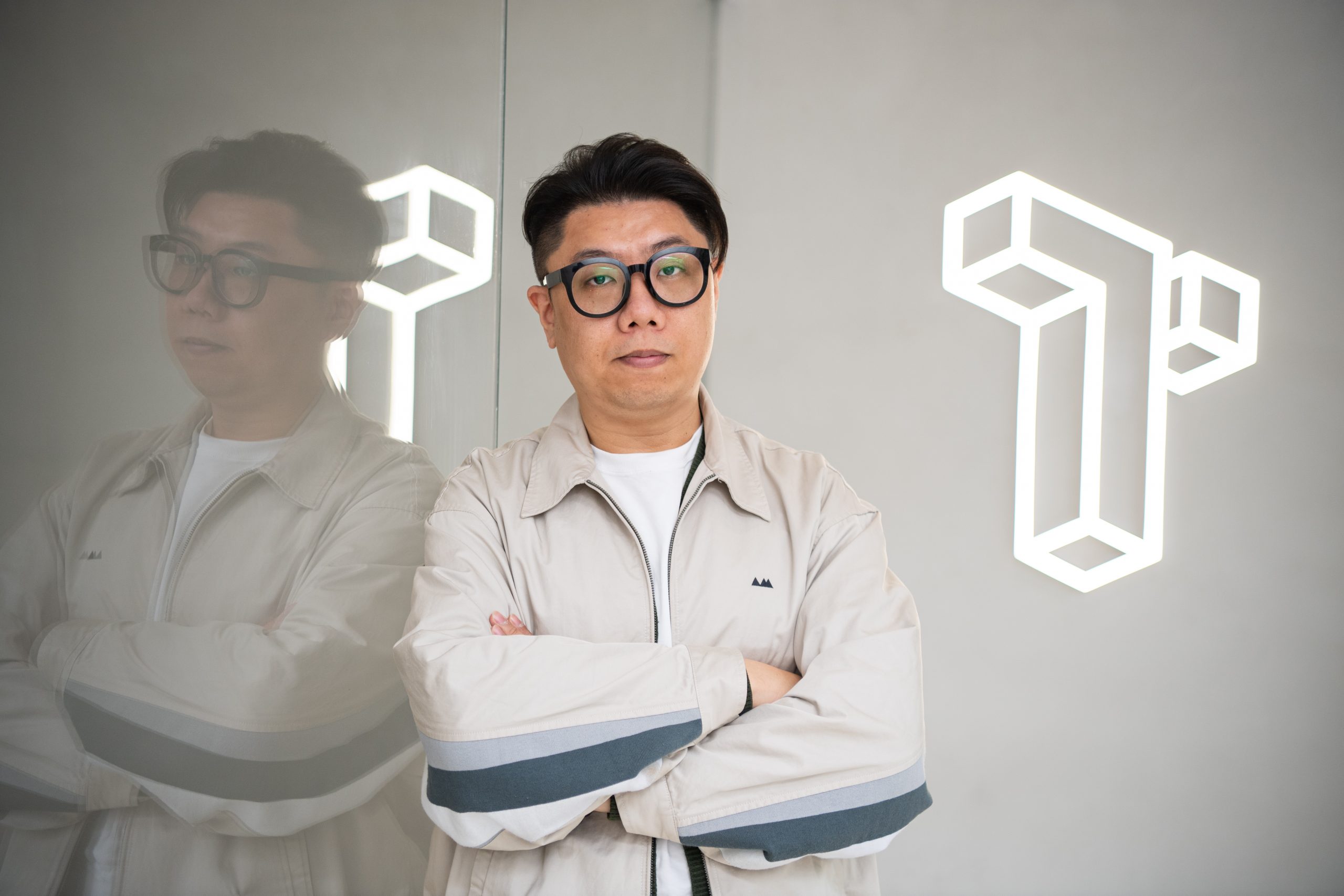 "I feel delighted to see such growing popularity in [specialty coffee]," says Fu. "In my parents' generation, yum cha is more of a social gathering – and now I think the coffee culture has evolved to create a similar experience."
Fu later changed the company's name to Tryangle to reflect his belief that coffee can be appreciated in countless flavours and forms, from more traditional lattes and espressos to experimental brews like red velvet coffee, iced honeycomb toffee lattes, and lemon espressos.  
Since 2015, Tryangle has added two more locations across the city: Cube, a café on historic Rua dos Ervanários; and the Tryangle Concept store, located right behind the Ruins of St. Paul's, where the more avant-garde brews are served.  
Embodying Fu's 'coffee-meets-community' philosophy, Cube is set inside a small, three-storey building that was once a corner stall (sidou). Fu and his team transformed the structure into an ultra-minimalist, gray cement café with a glass facade and a skylight. 
Meanwhile, the sleek Concept Store not only serves the classics (like lattes, espressos and flat whites) but also new experimental brews (think espresso lemon, iced honeycomb toffee latte, and red velvet coffee) alongside a dedicated space for local artists to perform.  
As for his beans, Fu carefully selects beans from Columbia, Brazil and Africa. He doesn't stick to one type of processing, but rather prefers to experiment with a variety of methods, so his beans come washed, dried, processed with red wine and even fermented. Once the beans arrive in Macao, Fu and his team roast them in their own facilities to control the flavour, aroma and freshness.
"Roasting is an expression," says Fu, who is proud of his made-in-Macao brand. "We want to express various aromas. From our perspective, coffee's difference from other drinks lies in its aroma. We tend to clearly state the aroma of our coffee, such as passion fruit, jasmine and rose."   
Brew Lab: Exploring the possibilities of coffee
Tucked away at the end of an unassuming street off busy Avenida de Almeida Ribeiro, four-storey Brew Lab takes aims to expand the definition of "coffee" as we know it.  
Having studied and lived in Melbourne, Australia, for six years, owner and Macao local Aelfric Lao teamed up with four friends to found the company in May 2020.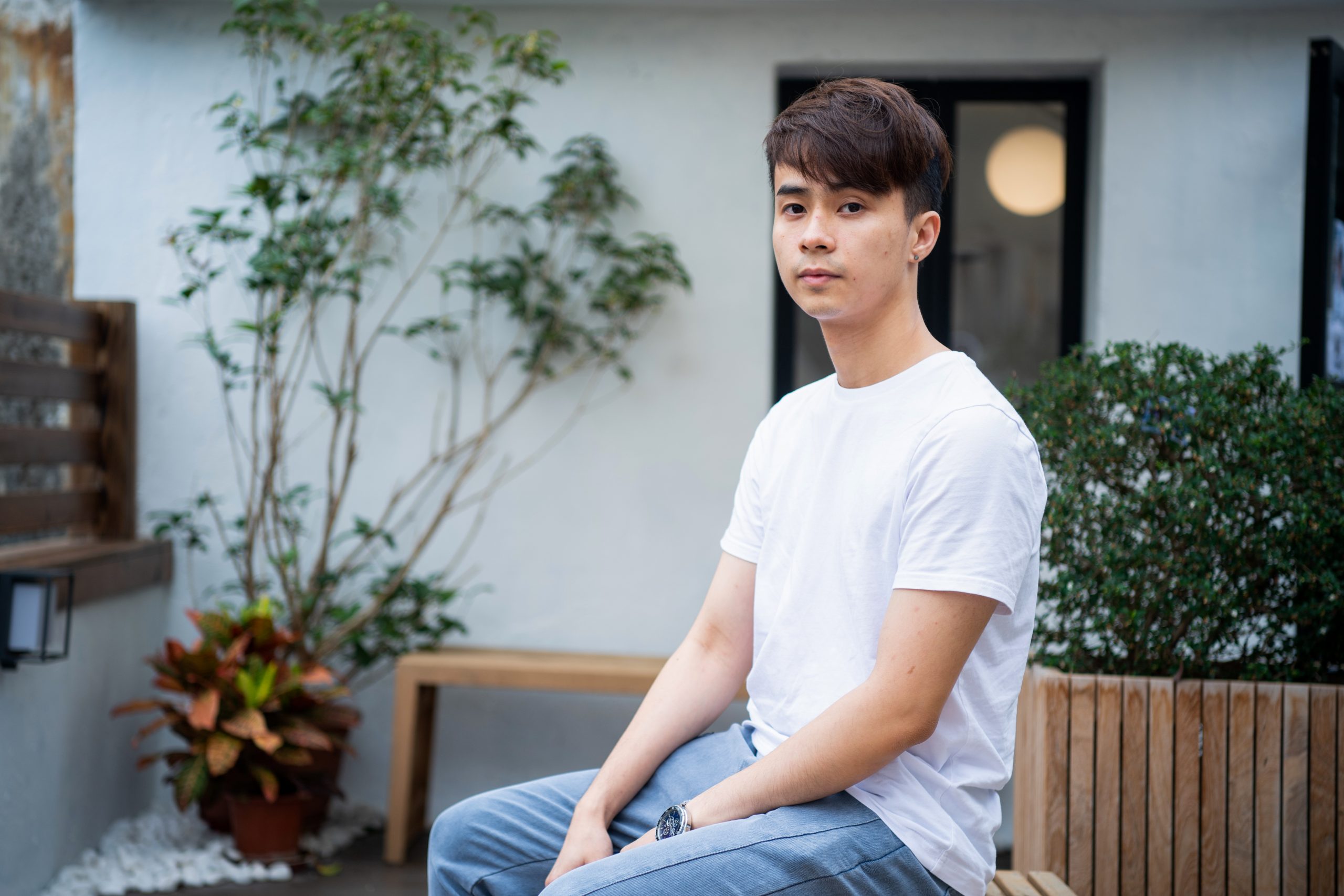 For the past year, the 25-year-old entrepreneur has been roasting beans for a few cafés in Hong Kong, Guangzhou and Macao, as well as his own company. "Speciality coffee culture started in Macao a decade ago and has been going well with coffee shops inspiring their customers," says Lao. "In recent years, I have seen a great enhancement in the level of coffee offered in Macao. And there is a lot of demand."  
Lao takes great pride in his coffee-making techniques, bringing what he learned in Melbourne to Macao. For instance, he sources high-quality beans through farms in Yunnan, Ethiopia, Columbia, Costa Rica and Kenya. He personally prefers "washed" coffee (also known as wet coffee) – a process in which producers use water to rinse off a natural secretion called mucilage after fermentation. "It's cleaner but it tastes relatively sour," he adds. 
Since the slightly sour flavour is an acquired taste, Lao balances out the menu with coffee classics that are tailored to "meet Macao people's tastes," he says. "But for our speciality and seasonal signature coffees, we follow our own preferences … I hope to inspire our customers. Coffee is not just bitter; it can taste sour and smell great at the same time." 
Staying true to its name, Brew Lab's seasonal signatures experiment with unexpected flavour combinations. Some coffees have been blended with alcohol, others with exotic spices or effervescent soda water. 
"We've named the drinks after the cities where the ingredients are from. We started with Tasmania, Gold Coast and Melbourne," says Lao, who designed the seasonal drinks himself. "Then, we went beyond Australia." The current list includes the 'London', an elderflower tonic and espresso; the Dublin, a latte with Baileys Irish Cream; and the Sri Lanka. To make this special "dirty" coffee, Lao mixes together a double shot of espresso with cinnamon, honey and whiskey then adds cold milk.
Lao has thought of every detail, right down to the type of milk he serves. "In Australia, milk is richer, so we condense our milk by freezing and then low-heating it to get rid of the water. Out of 1 litre of milk, we condense 600 grams of fat."
Just like the coffee-making techniques, the café also takes its design cues from Australia, featuring leafy green plants, wooden accents, a balcony and a rooftop. "We were looking for a place with a rooftop because I want my customers to relax and appreciate coffee in peace and quiet," says Lao. "It is so busy out there in the city, but our location is very tranquil."