5 ways to beat the summer heat at Sands Resorts Macao
5 ways to beat the summer heat at Sands Resorts Macao

Link copied
Looking for new ways to spend the dog days of summer in Macao? Don't worry, at The Londoner, The Venetian and The Parisian, a world of art, culture and European charms comes to you – minus the jetlag.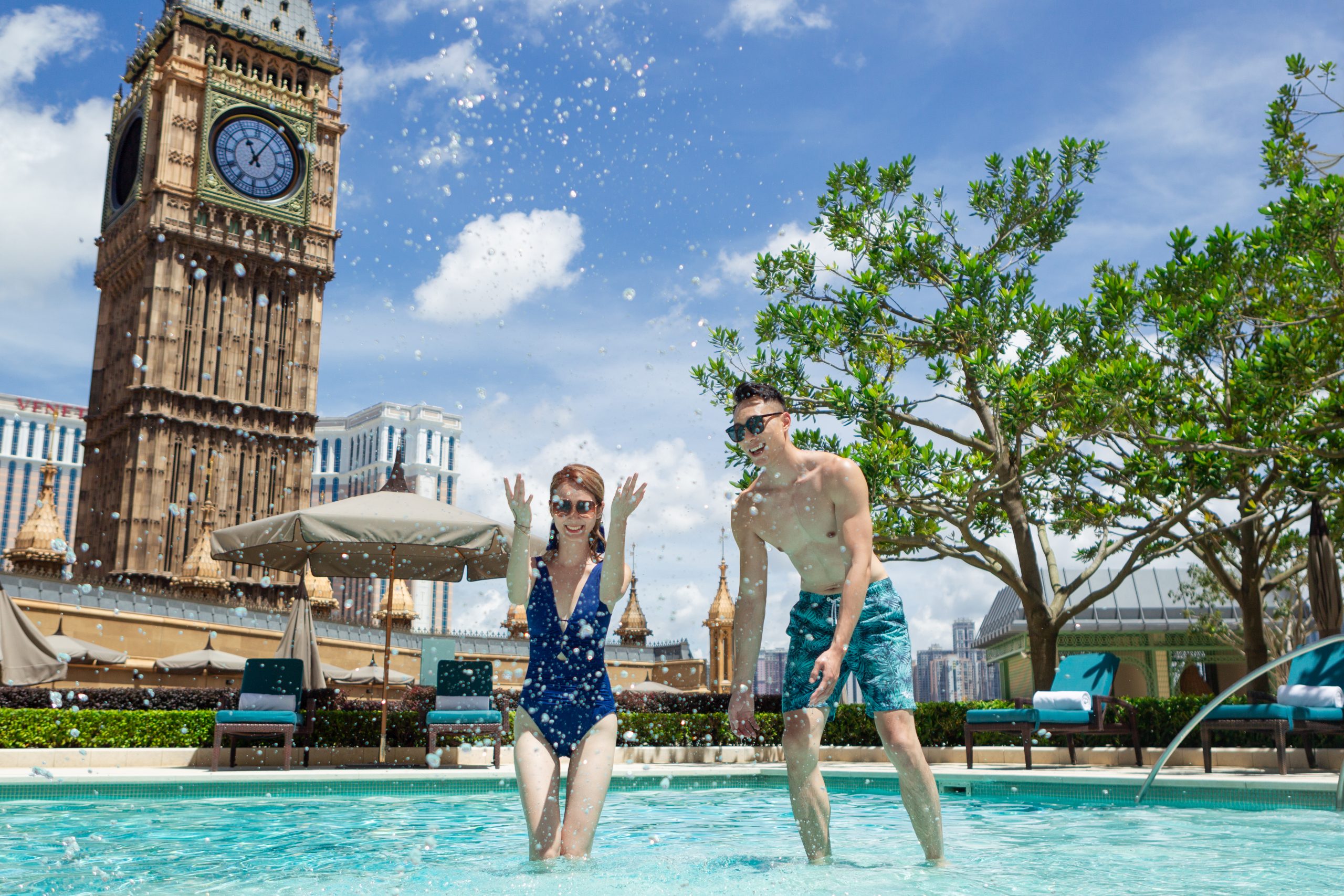 Summer is in full swing! Of course, we all love soaking up the sun with a dip in the pool, but that's not the only way to spend the hottest months of the year. And thankfully, in Macao, you have everything you need for a rewarding summer escape full of arts, culture and entertainment – rain or shine.
From next-level arts and culture experiences to world-class restaurants and enticing hotel stays that will transport you to the most iconic cities in Europe, you'll find all the ingredients for an unforgettable summer across Sands Resorts Macao: 
Expand your mind at teamLab SuperNature
Step into teamLab SuperNature Macao, a museum full of "body immersive" experiences at The Venetian Macao, this summer to experience a surreal world full of cutting-edge digital art. Stretching across a 5,000-square-metre space, the highly interactive museum is home to over 20 large-scale artworks, including three new exhibitions launched in June. 
Each new exhibition feels like a wonderland for all five senses. At "Floating Flower Garden: Flowers and I are of the Same Root, the Garden and I are One", you can wander through a floating orchid garden featuring over 8,000 live blooms seemingly suspended in space. Inside "Massless Clouds Between Sculpture and Life", you'll navigate a dreamland of cloud-like bubbles floating in mid-air. And at "EN TEA HOUSE", you can grab a seat in a darkened café to watch digital flowers bloom inside your cup of green tea and ice cream.
Then there's "The Infinite Crystal Universe", which transports you to a galaxy full of stars, and "Light Sculpture – Plane", a series of three-dimensional light artworks currently exhibited exclusively at the Venetian. It doesn't matter if you're visiting for the first time or the fifth, teamLab exhibitions will challenge your mind and your perceptions – in the best possible way.
[See more: How teamLab built a stunning interactive universe inside The Venetian Macao]
Soak up the creative atmosphere with a show
An updated production of the Floral Princess takes place at The Venetian Theatre at the end of July in honour of this popular Cantonese opera's 65th anniversary. The original stage performance – written by famed playwright Tong Tik Sang and based on a Qing Dynasty script – debuted at Hong Kong's Lee Theatre in 1957, and the tragic tale has been much loved ever since. 
 It tells the story of Princess Coeng-ping and her chosen suitor Zau Sai-hin. The couple becomes engaged just before the princess's father, the emperor, gets overthrown, and she must go into hiding to escape death or imprisonment. Zau finds her many years later – but we'll stop there, as we'd spoil the plot if we told you anymore. 
The new production has been brought up-to-date with a condensed run-time, new music arrangements, lighting design, and a few modernised script adaptations. There are only three showings – on 28, 29 and 30 July – so book ahead to avoid disappointment. 
Hit the Shoppes to update your summer wardrobe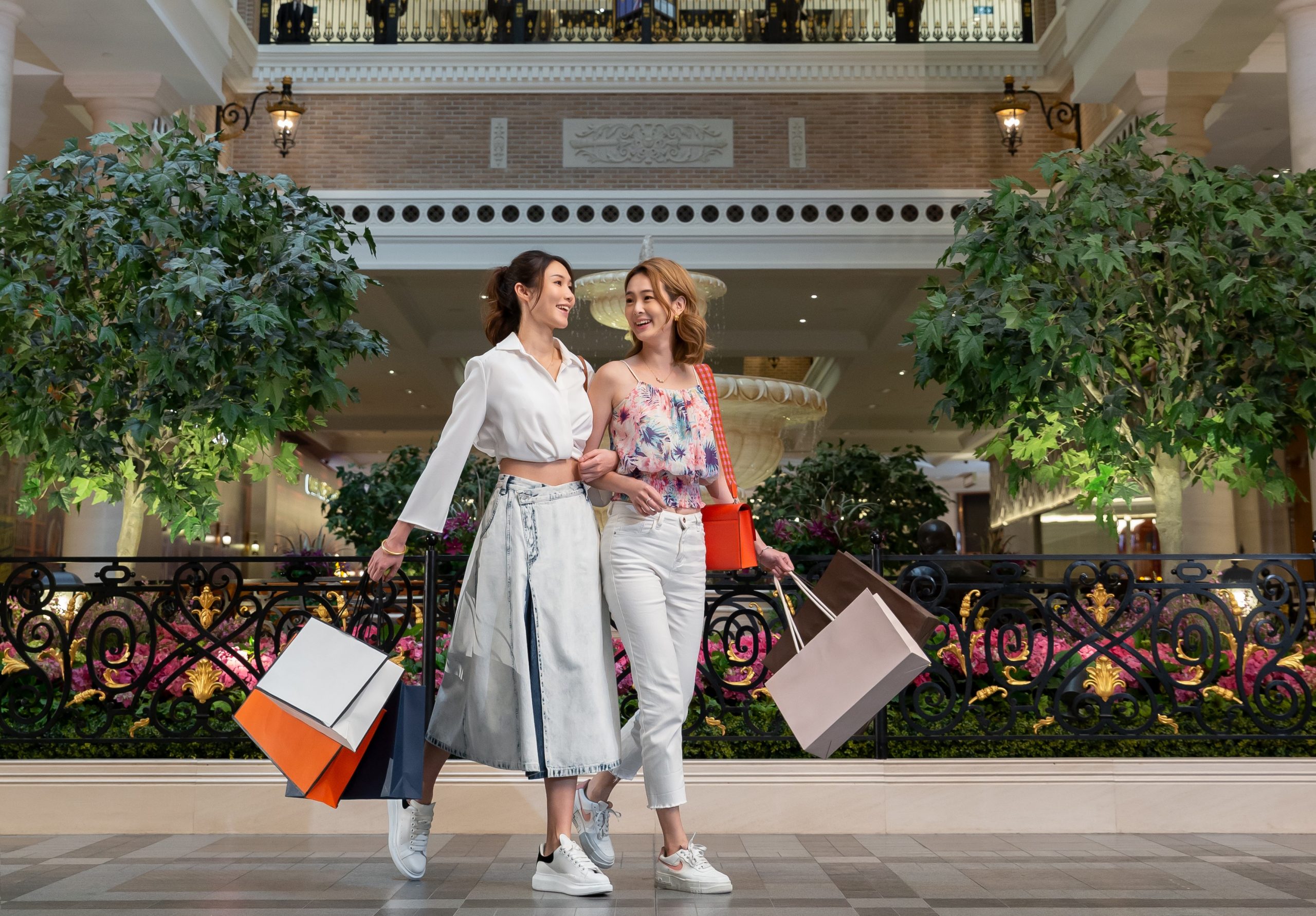 In the mood for some serious retail therapy? You've come to the right place. With 850 brands and outlets at Sands Shoppes Macao – and lots of exclusive stores and items in town – you'll be spoilt for choice as you peruse the latest summer collections. 
Continue your spree at the Sands Shopping Carnival, returning to the Cotai Expo from 20-23 July. At this annual sale extravaganza, explore over 580 booths from local businesses and international brands offering up to 80 percent off, then indulge in local snacks and sing your heart out in a karaoke contest. A "Shop and Stay" offer will also be launched later in July, so stay tuned for more information.
Unwind over refreshing summer bites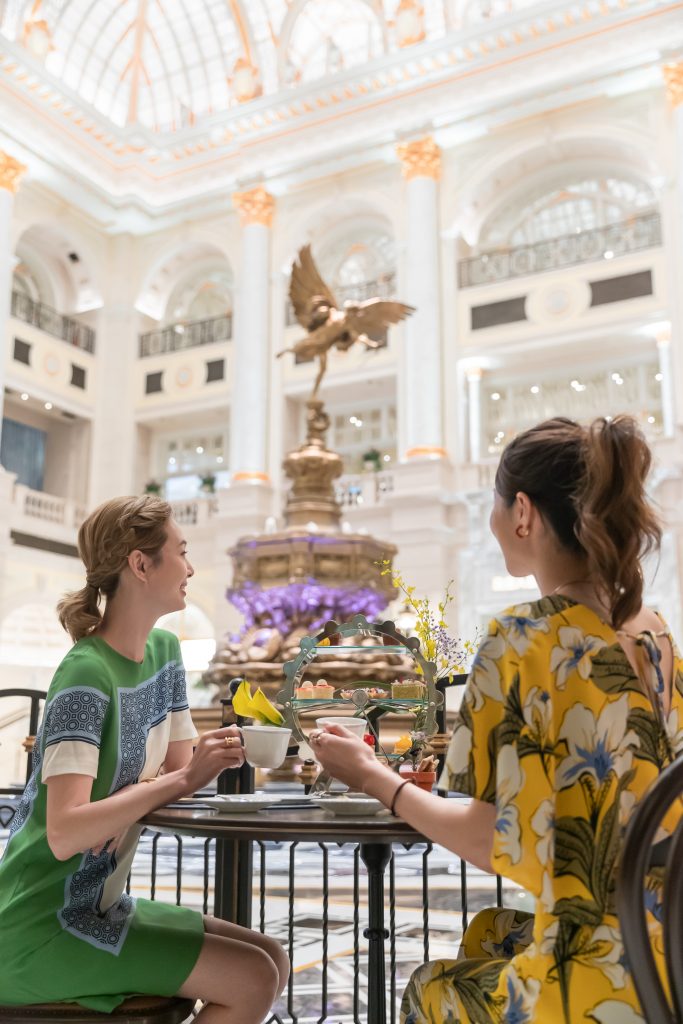 With more than 150 restaurants across the resorts, you could dine at a different restaurant for every meal, three meals a day, and still be working your way through the options 48 days later.
For a refreshing summer afternoon, why not book a table at Churchill's Table? The Londoner Macao's contemporary British restaurant, which features the finest tastes of London, has assembled three tiers of bite-sized summery delights, ranging from a banana prawn tartelette with mango salsa and avocado mousseline to a smoked salmon crepe roulade with fresh dill and beetroot puree, honey-baked ham sandwiches, classic scones, and coconut and lemongrass sago.
If you're looking for more ways to cool off, head to the Venetian, where summer specialities at signature restaurants like award-winning Pin Yue Xuan, Jiang Nan by Jereme Leung and Hiro by Hiroshi Kagata await. 
The suitest summer stay
Thinking about turning a summer day out into a weekend getaway? The Londoner Hotel promises an ideal experience for travellers looking for a hotel stay with a unique aesthetic.
Not only are the public spaces brimming with iconic British architecture and activities to discover but the suites have been kitted out with refined English details and an eclectic mix of artwork, ranging from contemporary British pop art to classic London cityscapes.
Whenever you need a break from the heat or a moment to refuel, the luxurious London lifestyle continues in The Residence, where guests can indulge in decadent dining and beverage services throughout the day while immersed in beautifully designed rooms inspired by British royalty, London's West End theatres and notable figures like Winston Churchill. Start your morning with an elaborate international buffet, indulge in bite-sized delights during afternoon tea and unwind over cocktails in the handsome leather- and wood-clad bar before dinner.
Whether you're looking forward to a girls' getaway or a romantic escape inspired by London, Venice or Paris, let Sands Resorts Macao elevate your lifestyle this summer with an incredible lineup of arts, culture, shopping and dining experiences. Every month, there will be something new to discover, including Art Macao, coming up in August.  
---
Plan a getaway at Sands Resorts Macao here with the latest "Summer Escape" hotel offers to infuse your summer with artistic energy, style and refreshing treats.