Sopa de Lacassá by Chef Florita Alves
Sopa de Lacassá by Chef Florita Alves

Link copied
This Chinese-style noodle soup of rice vermicelli with prawns got its own twist in Macao with the addition of olive oil, bay leaves and a special shrimp sauce. Here's how to make this classic dish at home.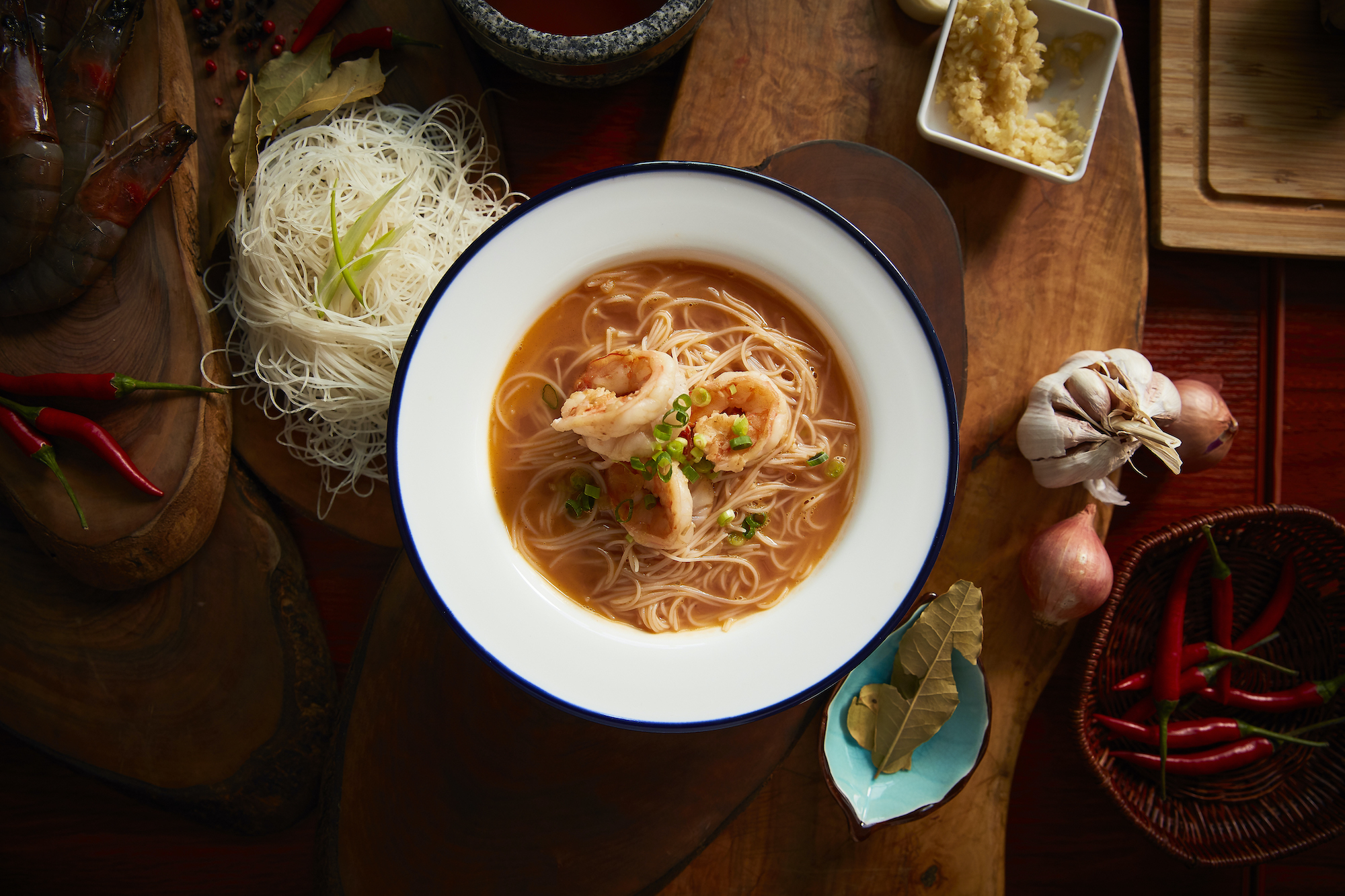 Serves

Prep time

Cook time
Ingredients:
300 g shell-on shrimps
180 g rice vermicelli
15 g ginger
3.5 litres water
3 bay leaves
50 g balichão or shrimp paste
2 spring onions
100 g shallots
150 g onion
salt and pepper
olive oil
water for soaking vermicelli
Macao's sopa de lacassá, a delicate shrimp soup, has its roots in Malacca, and is thought to have evolved from the Malaysian classic laksa soup. Macanese lacassá's soup base is a broth made with Macao's very own balichão paste, giving it its unique bisque-like flavour. "The soul of this soup is the balichão," says Florita Alves, La Famiglia's chef de cuisine. "Without it, it's just not sopa de lacassá."
Traditionally, the soup was always eaten on Christmas Eve, a special occasion on which families could enjoy a meal made with premium ingredients. Even today, you won't find it on any Macanese menu, except at Christmastime.
DIRECTIONS: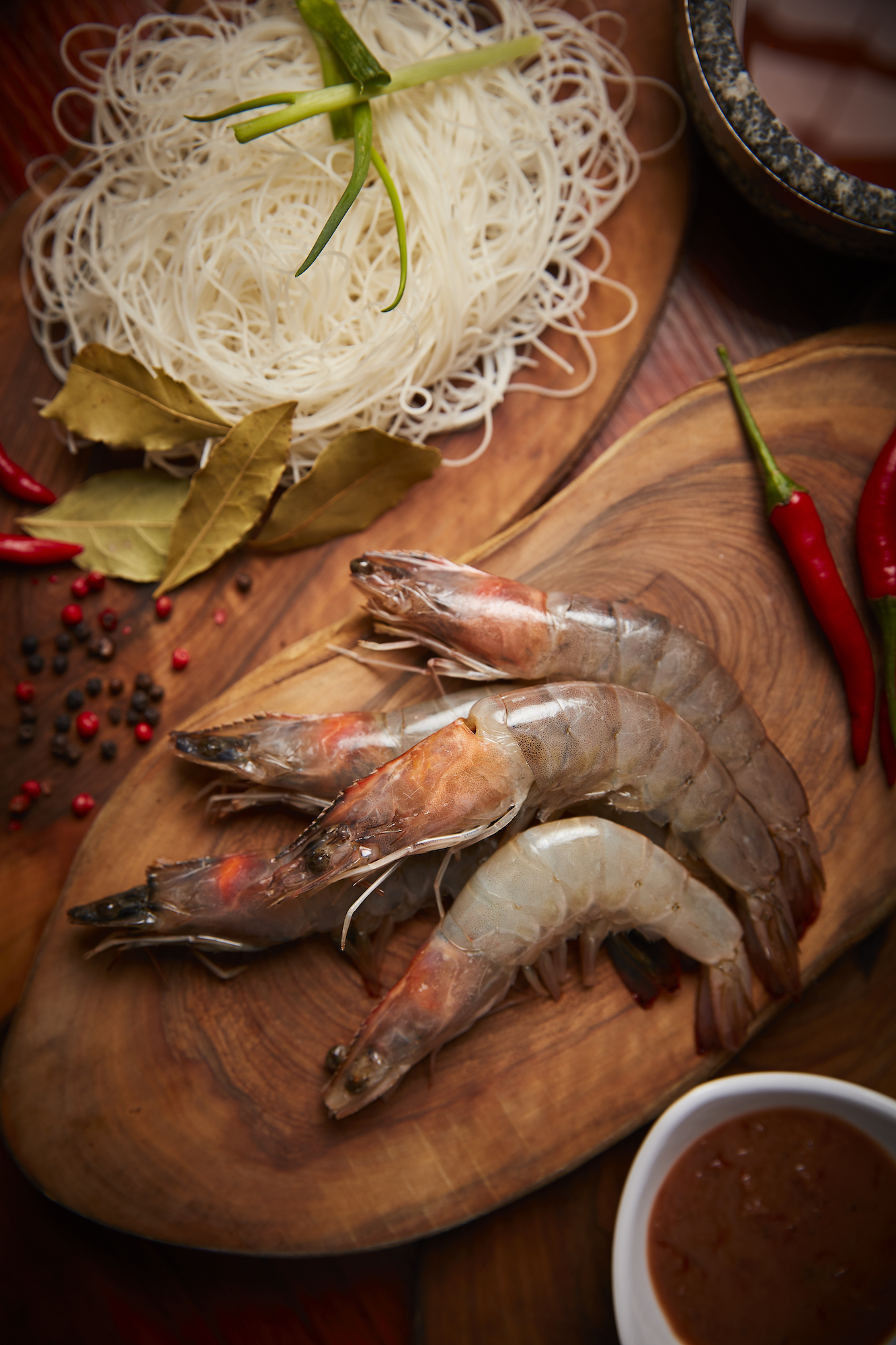 1. Peel, de-vein and wash the shrimps. Reserve the shells and heads to make the soup stock. Place shrimps in a bowl and season with salt and pepper.
2. Heat the olive oil in a large pot and add the shrimp heads and shells. Stir until they have browned and caramelised. Add ginger, onion, spring onion and shallots.
3. Add water and simmer for around one hour, until the broth becomes brown. Strain the broth and return the liquid to the heat.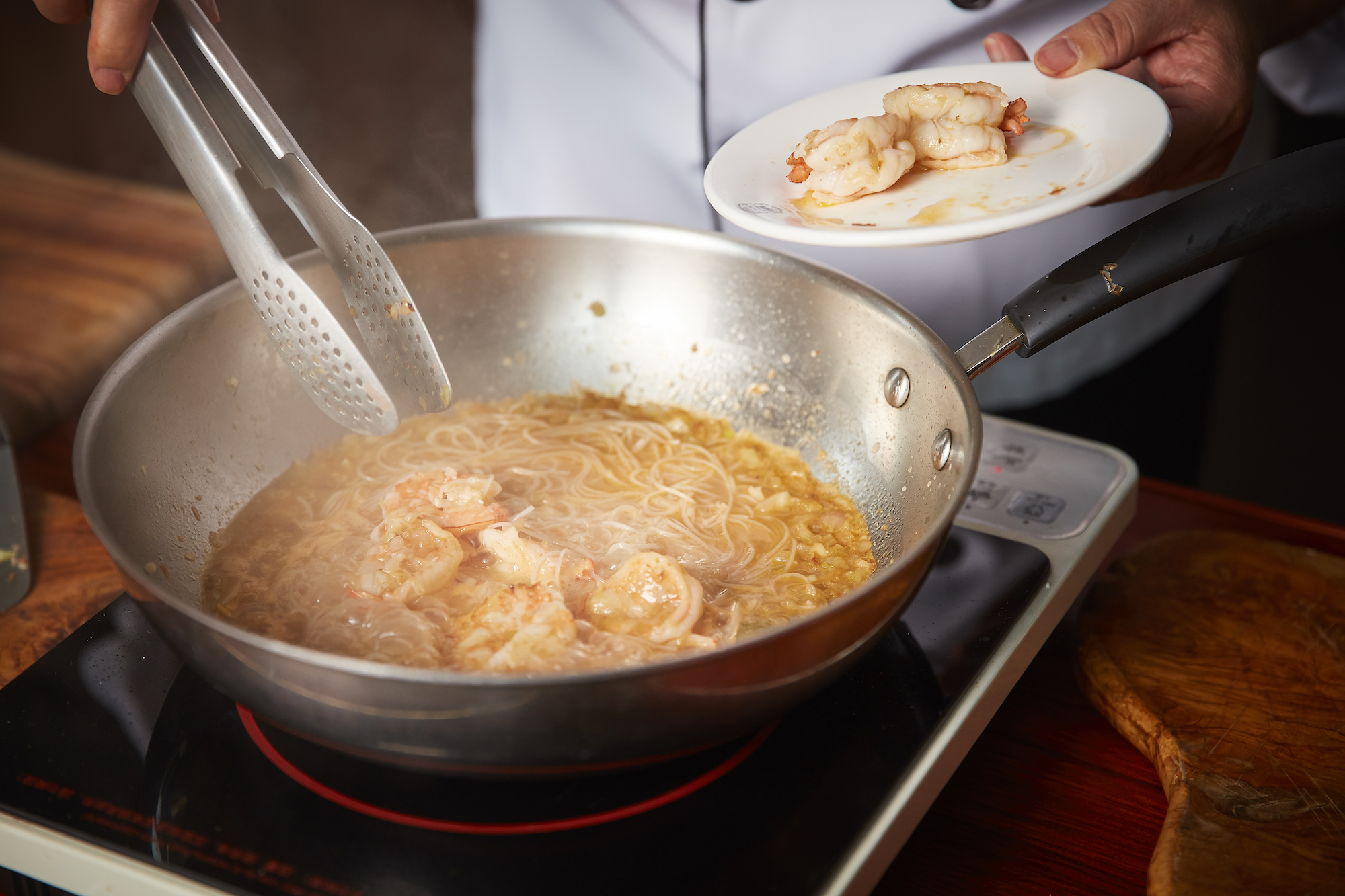 4. Add the vermicelli to boiling water and cook for five minutes. Drain and rinse with cold water to stop them cooking.
5. In a separate pan, sauté the shrimps with shallot, garlic and onion. Add the balichão sauce.
6. Add vermicelli and shrimps to the broth and simmer for ten minutes.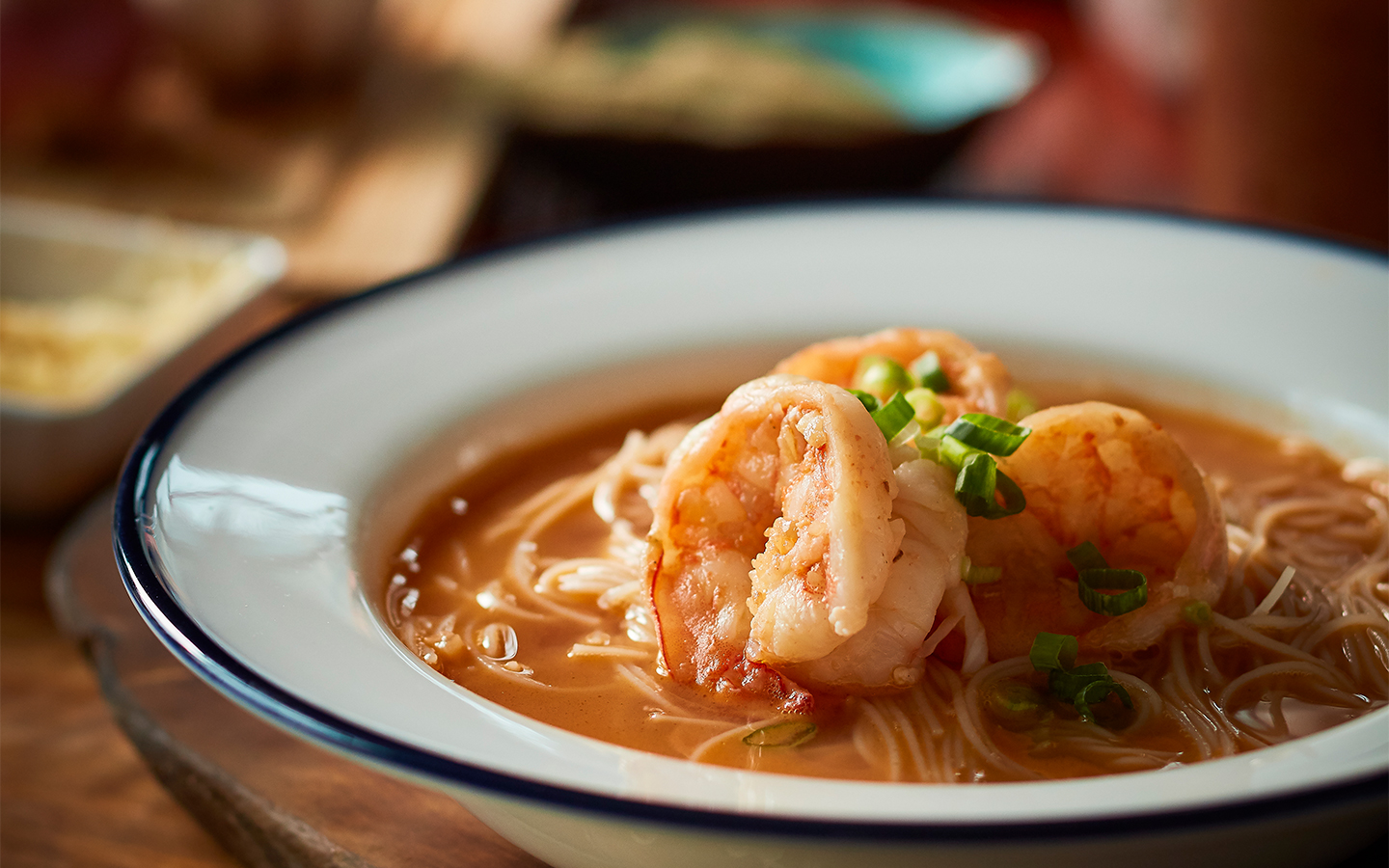 7. Serve topped with finely sliced spring onion.