Something for everyone: Sheraton Grand Macao raises the buffet bar at Feast
Something for everyone: Sheraton Grand Macao raises the buffet bar at Feast

Link copied
Eat like a king at Sheraton Grand Macao, where Feast restaurant's international buffet will satisfy every craving from seafood to noodles and everything in between.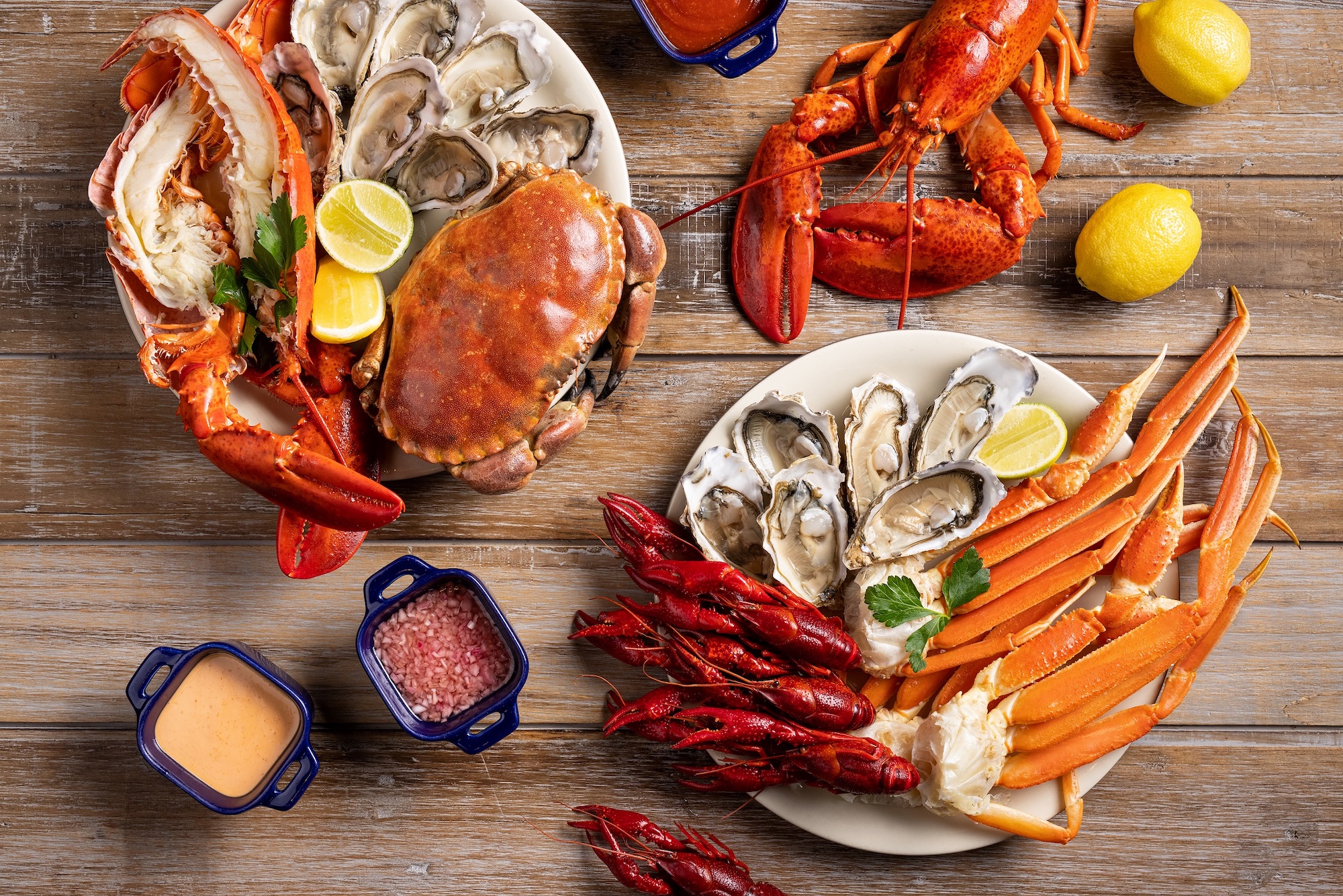 Recently, friends and I were trying to arrange dinner together. Our group chat went around in circles with suggestions – one wanted Japanese, another was craving noodles, someone else voted for a proper English roast dinner, and I had a hankering for fresh seafood. 
Realising we were never going to agree, one friend suggested we try the buffet at Feast at Sheraton Grand Macao, which had fully reopened seven days a week since 1 January after a temporary closure due to Covid-19. As she rightly pointed out, the restaurant's vast international spread would check all our boxes and then some.
Better yet, we all love a good buffet: the endless array of mouth watering appetisers, entrees and desserts that never run out. Sampling every scrumptious option until you find your favourites, then going back for more. Put simply, it's a euphoric celebration of saying yes to everything. 
Feast's huge selection of dishes seemed like the perfect place to satisfy each of our cravings. We all agreed – and when the night arrived, I dove into my wardrobe to find my comfiest, stretchiest pants.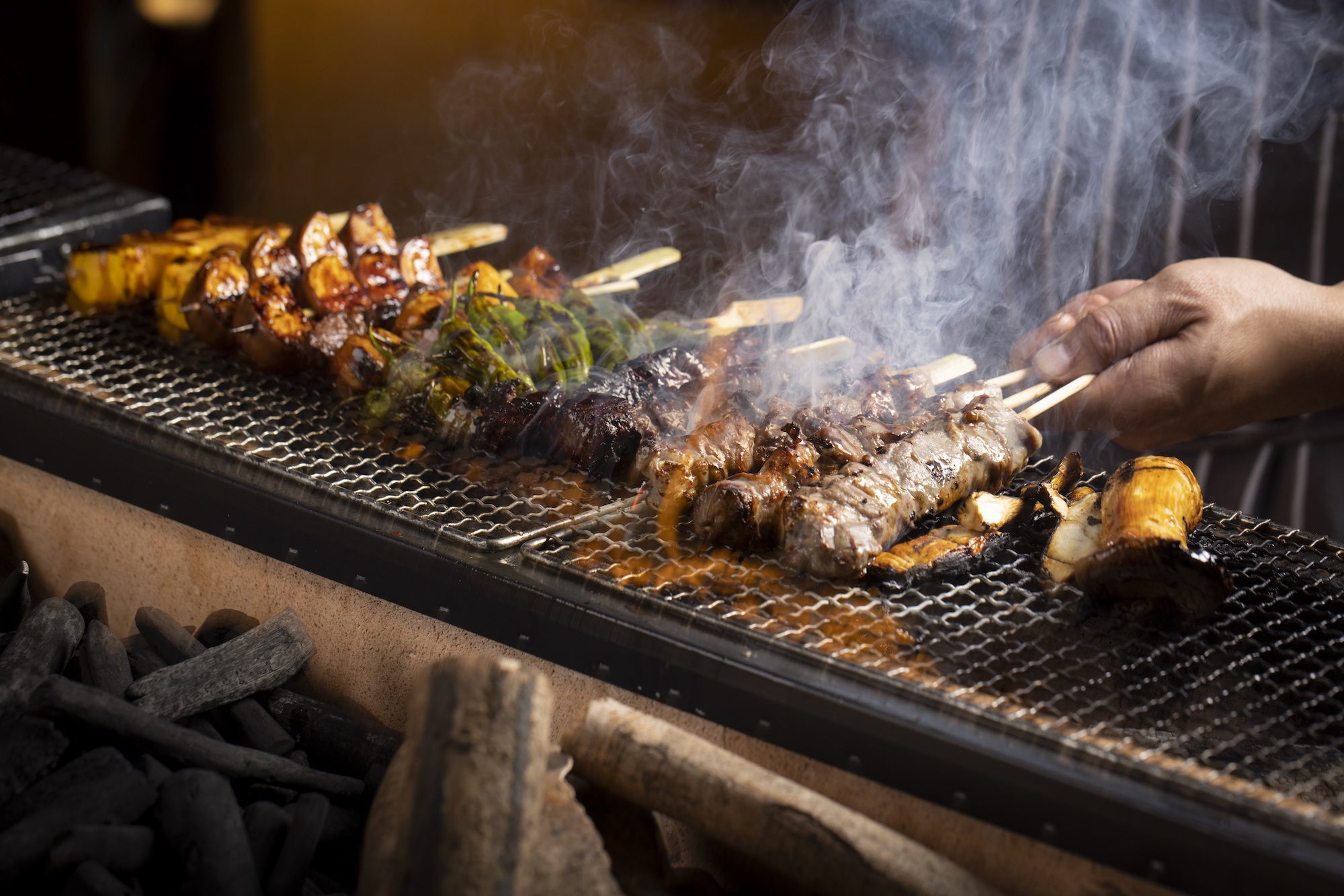 Arriving for our dinner, a warm host welcomed us to the dining room and sat us at a table by the window. On the walk over, I stole a glimpse of the dessert station. If the sweets were an indication of the quality of the rest of the buffet, I knew we were in for a treat. 
My friends and I sprang for the unlimited beverage package, which for MOP 108, includes two hours free flow red and white wine, bubbly, beer, soft drinks and fresh juices. After ordering a round of sparkling wine – this was a celebration after all – we strapped on our masks and embarked on our feast.  
It's hard not to stop for the first thing you lay your eyes on.That chocolate fountain? A steaming bowl of noodles? Freshly baked bread? Of course, I wanted to pile my plate high with all of those things. Everyone has their own strategy when visiting a buffet – I like to do a comprehensive survey of the offerings, then plan my attack to pace myself.  This helps me find what I'm looking for faster on the next round, identify complementary side dishes and avoid FOMO [fear of missing out] when a friend comes back to the table with something I'll be hitting up on plate two or three.
We moved from one end to the other, taking in each station with unbridled excitement. Charcuterie and fresh salads – check. Freshly shucked oysters, Boston lobster and Alaskan crab legs? Check, check, check. From baked seafood to roasted meats, hand-rolled sushi, BBQ pork, pizzas and a noodle station with the works, Feast had everything we wanted, and everything we didn't know we needed. 
After doing the rounds, I knew exactly where I wanted to start: the oyster bar. At this popular station, the chef showcased a handful of fresh oysters on a mountain of ice then deftly plunged his knife in between the shells, twisting each open to reveal plump, delicate meat inside. Served on the half shell, the oysters came with plenty of lemon, Tabasco sauce and classic mignonette sauce (a French shallot vinaigrette) to dress them however I liked.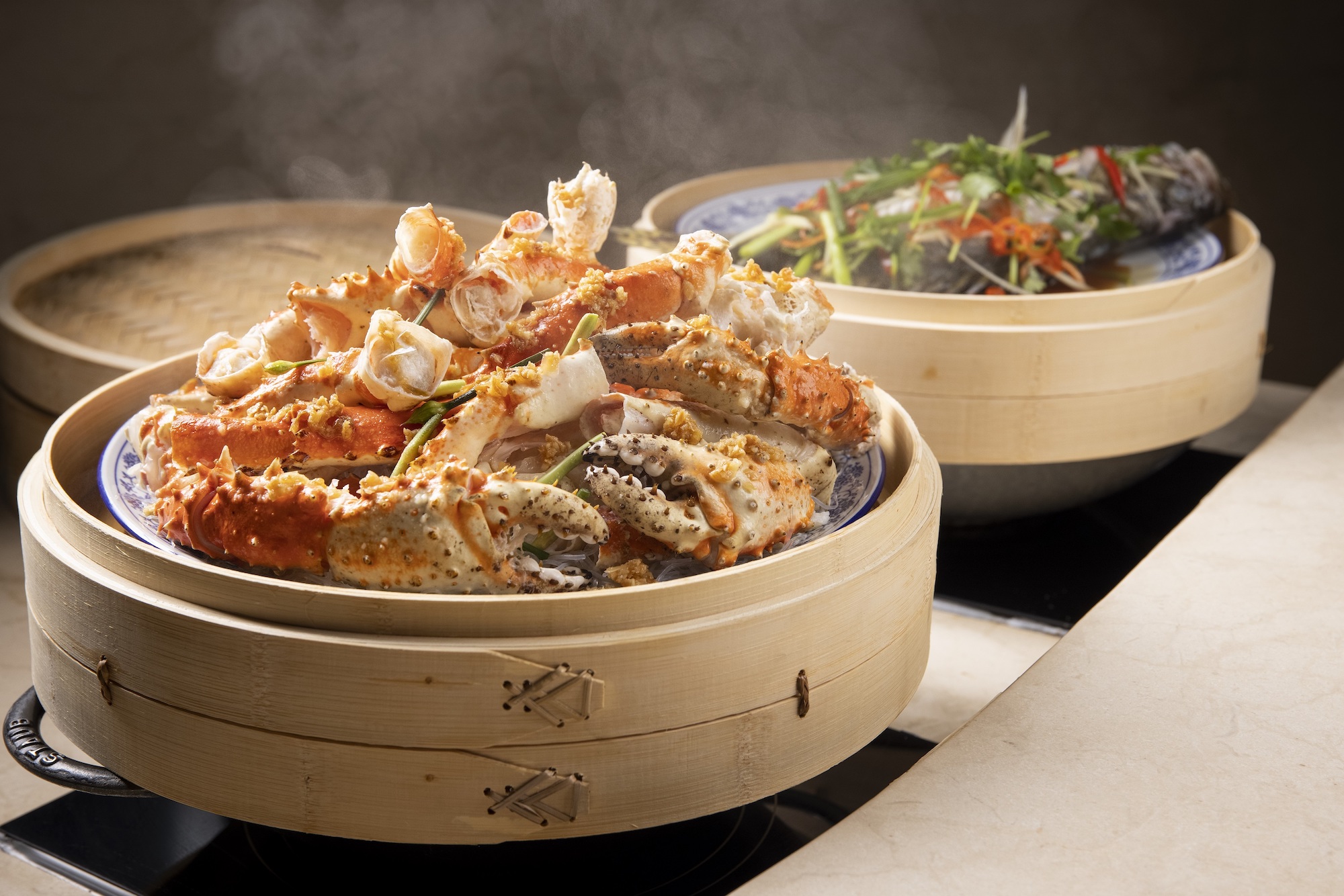 After my fill of oysters, I opted for some sushi and fresh salmon sashimi with a side of wasabi squid salad before moving on to the fresh seafood – Boston lobster, sea whelk, prawns, Alaskan crab leg and crayfish. In the meantime, my friends were busy filling their plates with braised lamb, roast turkey roulade, Russian style beef, Hainan chicken and roasted duck. One friend hadn't moved far from the Japanese Konro grill, getting her fill of yakitori chicken, beef ribs and grilled okra, while another slurped up just about everything on offer at the noodle bar. 
My seafood cravings led me to the steamed mussels with garlic, fish curry, and the pièce de résistance – a whole, baked teriyaki salmon, which the chef served with a choice of sauces and handcrafted salts.  
Our conversation and laughter flowed as freely as the wine, as we each enjoyed our very own carefully curated menu for the night. The dessert station – conveniently located in the centre of the dining room, as if reminding us to leave room – is a destination in its own right. Fudgy brownies and marshmallows begged to swim in the flowing chocolate fountain – who was I to refuse? – while a selection of cheesecakes, tarts and ice cream all found their way onto our plates.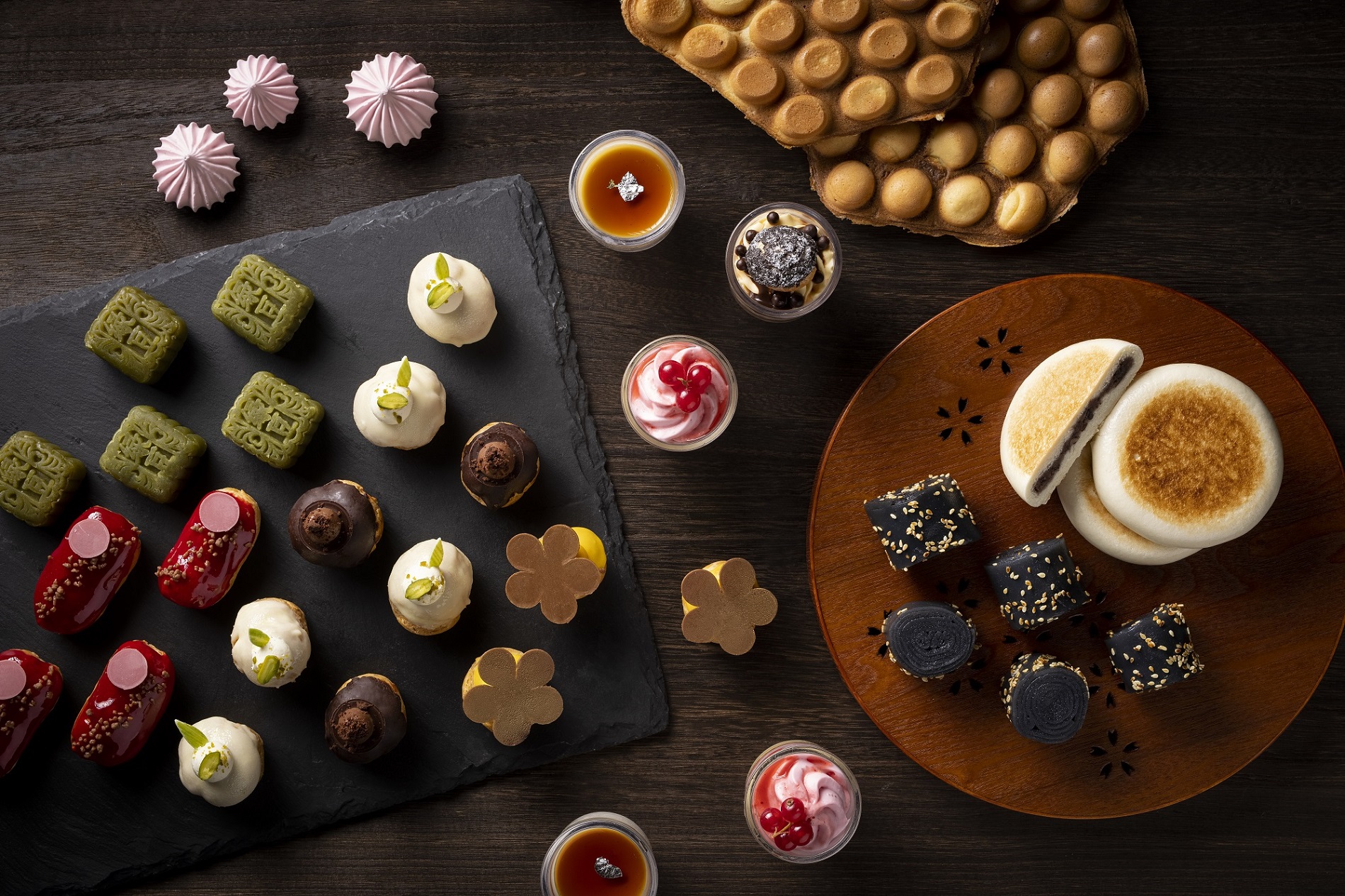 While indulging at a buffet may not be an everyday affair, it's the perfect way to spend quality time with friends or family and satisfy every craving in the group. Next time you're planning dinner for a wide range of tastes, Feast should most certainly be at the top of your restaurant short list. 
---
Visit Feast for bottomless drinks and an impressive international buffet that will take you around the world in flavours and please every palate. The buffet runs from 6:30 to 11 am and 6 to 10 pm daily, with prices starting from MOP 200 for children 7-12 years old and MOP 488 for adults. 
To make a reservation, email diningreservations.macao@sheraton.com or call +853 8113 1200. Bon appétit!