Shimmering Sands: High jewellery and luxury timepieces journey to Macao
Shimmering Sands: High jewellery and luxury timepieces journey to Macao

Link copied
In the high-stakes world of luxury, where European giants have long reigned supreme, Macao is proving itself to be a game-changer – buzzworthy, impactful and undeniably opulent.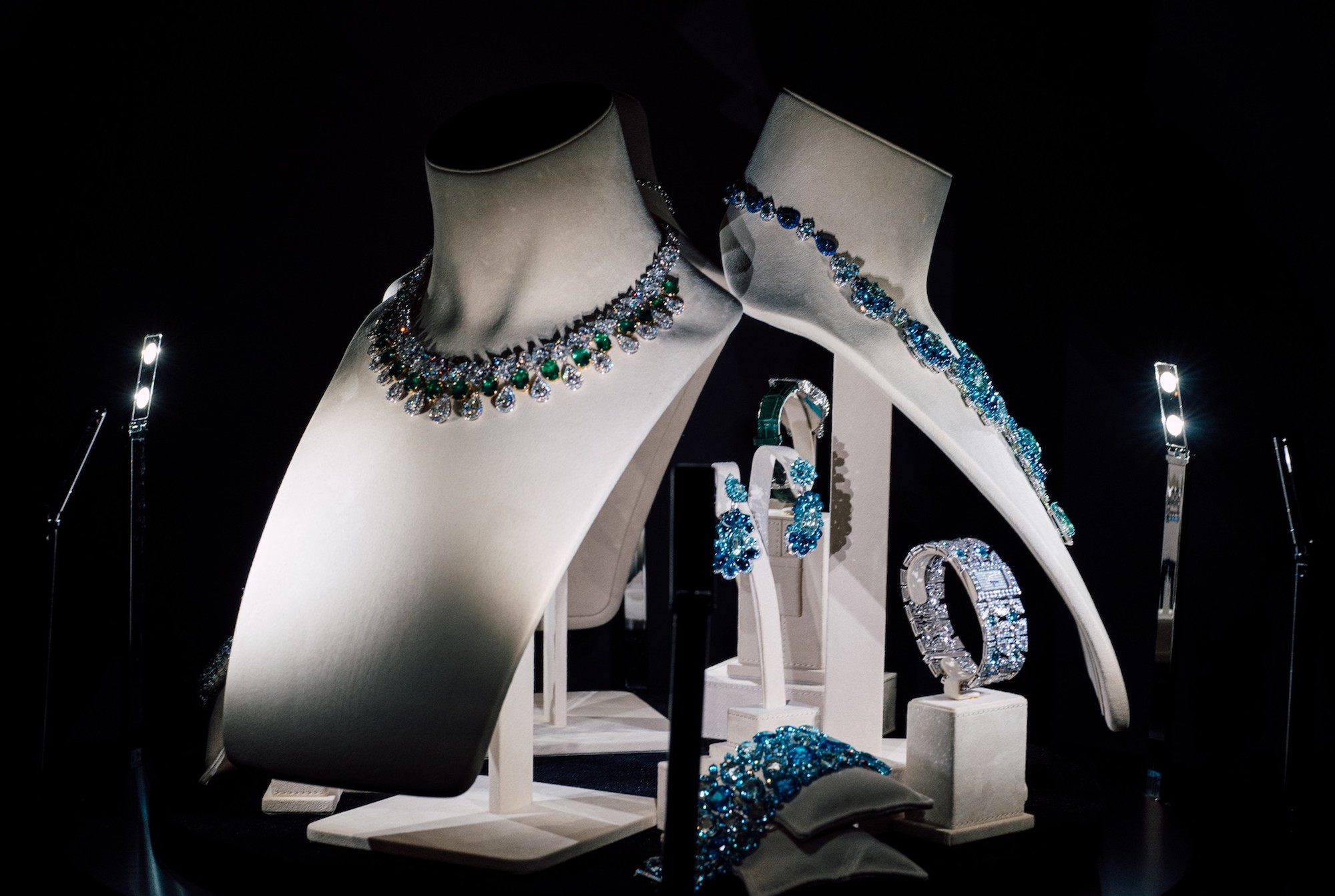 While European capitals such as Paris, London and Geneva have historically been the setting for galas and gatherings in the arena of high-end jewellery and luxury timepieces, a recent surge in such events in Macao has caught the industry's attention, signalling a growing confidence that the city is not just a viable but a vibrant market for upscale clientele.
Boasting a thriving luxury market valued at approximately US$9.56 billion, Macao has always been a magnet for Asia's high-end shoppers, especially those from mainland China. But its recent ascendancy on the international luxury stage is striking. This year has been transformative for the city, hosting three major global luxury events and broadening its allure beyond its core Asian clientele to include international luxury travellers.
From exhibitions of fine horology to invaluable intimate closed-door high jewellery salons, we'll explore the allure of these events – brought to life in Macao by Sands China Ltd.
TIMELESS: 2023 Grand Prix d'Horlogerie de Genève (GPHG) Exhibition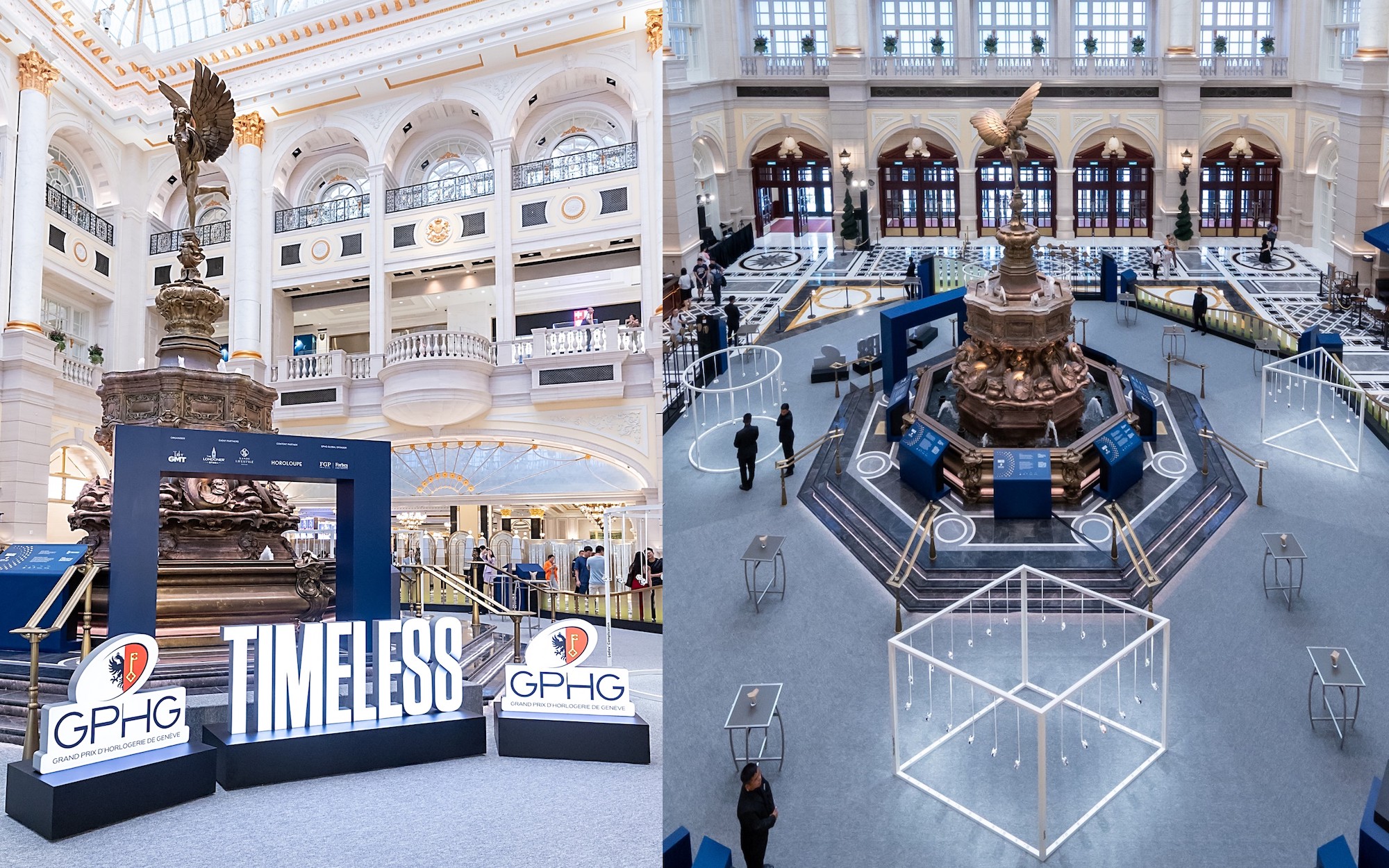 On 25 and 26 September, the Grand Prix d'Horlogerie de Genève (GPHG) exhibition made its debut in Macao, in a spectacular event presented by Sands Lifestyle, a new experience-focused brand under Sands China, at The Londoner Macao.
Every year, this annual exhibition showcases timepieces nominated for the Grand Prix d'Horlogerie de Genève – a competition dubbed the "Oscars of watchmaking" – and tours them around the world before the final awards ceremony in Geneva. This year, Macao proudly became the first host city on the exhibition's 2023 circuit, ahead of Hong Kong, Dubai, New York and Zurich.
Named TIMELESS, the two-day event featured 84 of the world's finest watches, valued collectively at nearly US$4.5 million, from across the award's 15 categories. These span jewelled watches, chronographs, divers' watches, timepieces with astronomical features and more. Eminent brands like Audemars Piguet, Bovet 1822, Chopard, Hermès, IWC Schaffhausen, Louis Vuitton, Piaget and Van Cleef & Arpels stood out, but the event is equally famous for giving a platform to independent names such as Simon Brette in the world of haute horlogerie.
Having unveiled his inaugural timepiece just in April 2023, Brette's craftsmanship has quickly turned heads. Producing a mere 12 handmade watches annually, the demand for his creations is astounding – with pieces spoken for through 2030. Many attendees at the GPHG event seized the rare opportunity to glimpse his watch in person, a sight elusive to most enthusiasts.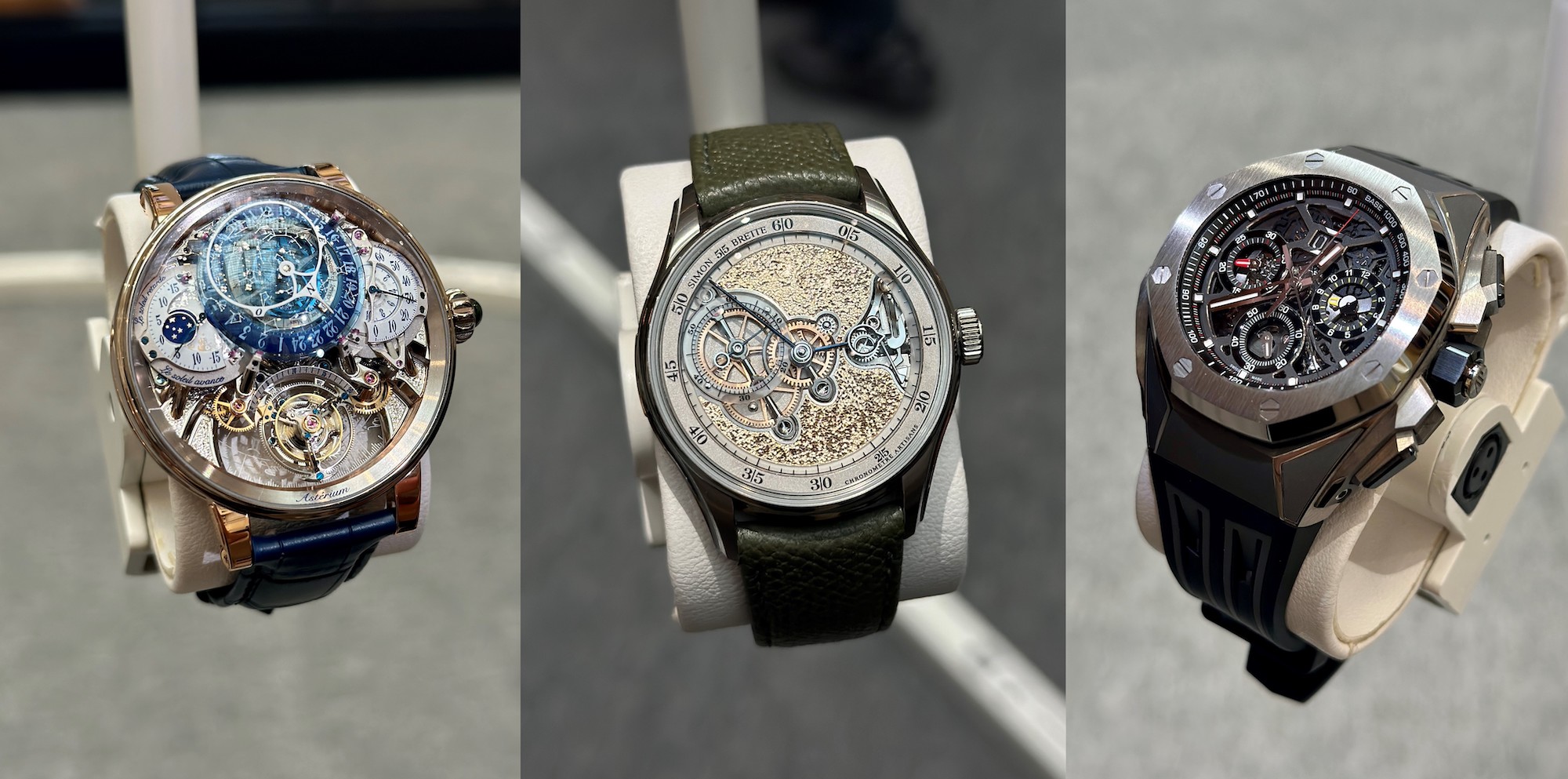 With luxury lifestyle media, Tatler Asia, as the event's co-producer, the exhibition was held in The Londoner's exquisite atrium, a replica of the historic Crystal Palace. Guests were treated to a panel discussion at the VIP lounge of The Londoner Arena with notable industry figures such as Horoloupe's Austen Chu and GPHG's Carine Maillard, moderated by Tatler Asia's own watch connoisseur, Adrien Choux. Additionally, a Great Gatsby-themed lavish cocktail hour was held at The Club of Londoner Court, featuring live performances, free-flowing Moët & Chandon, a caviar bar, specially crafted signature drinks by Jay Khan from COA, hailed as Asia's top bar by Asia's 50 Best Bar, among other fine things. 
On 26 September, the exhibition welcomed the public, offering a unique chance to explore the world's premier timepieces while enlightening masterclasses on watchmaking and watch-collecting were exclusively held for invited guests.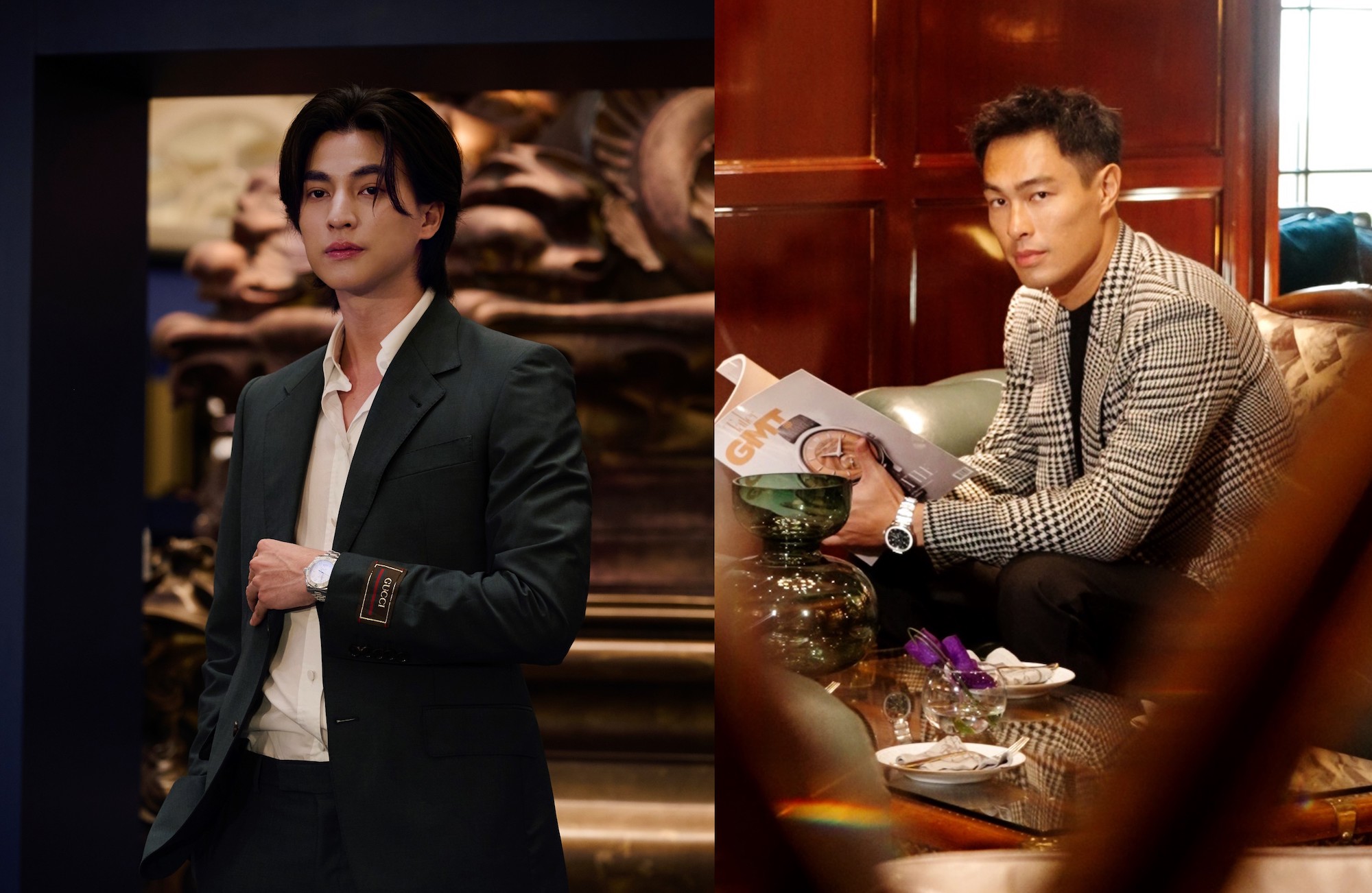 Commenting on the decision to debut the 2023 GPHG Exhibition in Macao, Sean Fitzpatrick, chief experience officer from Tatler Asia, explained, "Macao is home to some of the world's most luxurious hotels, resorts, and state-of-the-art facilities. And then you have unique gems like The Londoner Macao, something you won't find anywhere else in the world."
"These high-level attractions really highlight Macao's emerging status as a luxury hotspot, tying it closely with upscale entertainment. It's no wonder that more top-tier brands are viewing the city as the ideal setting for rare and exclusive events."
Chopard: The Enchanted Eden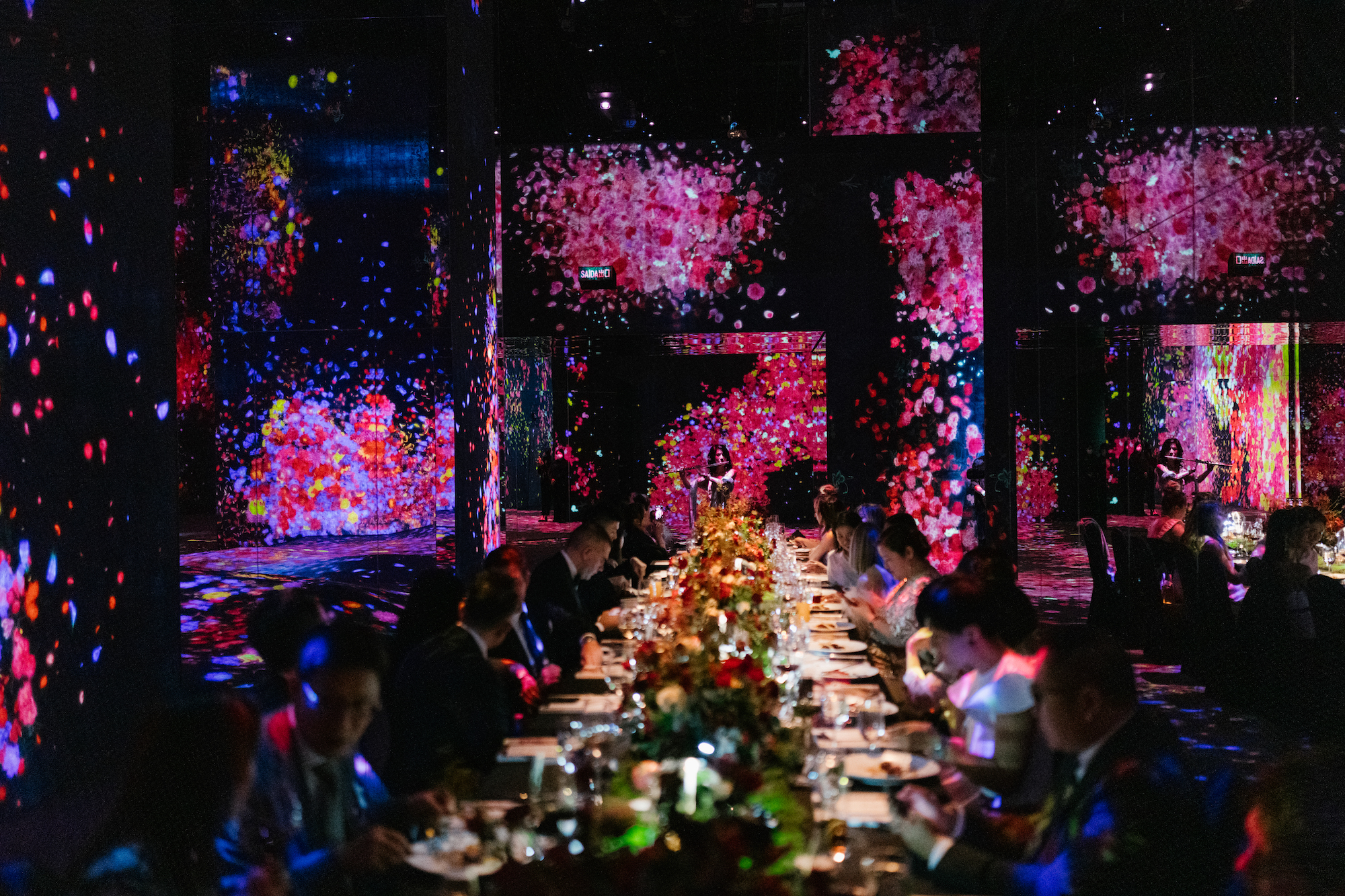 Renowned Swiss haute jewellery brand Chopard also jumped at the chance to showcase in one of Macao's inimitable venues this month, opting for the immersive art space, teamLab SuperNature Macao at The Venetian Macao.
In collaboration with Sands China's new brand, Sands Lifestyle, and Tatler Asia, the event reimagined the fabled Garden of Eden for two evenings. Set against the award-winning artistry of teamLab – a collective renowned for their interactive, digital art installations – the environment pulsated with rich colours and evocative soundscapes, perfectly showcasing Chopard's stunning high jewellery pieces.
A select group of VIPs graced the event and were led through the entrance tunnel where inside, Chopard's glittering jewellery took centre stage. In a specially illuminated room, guests were treated to a private viewing, with experts on hand to highlight each exquisite piece.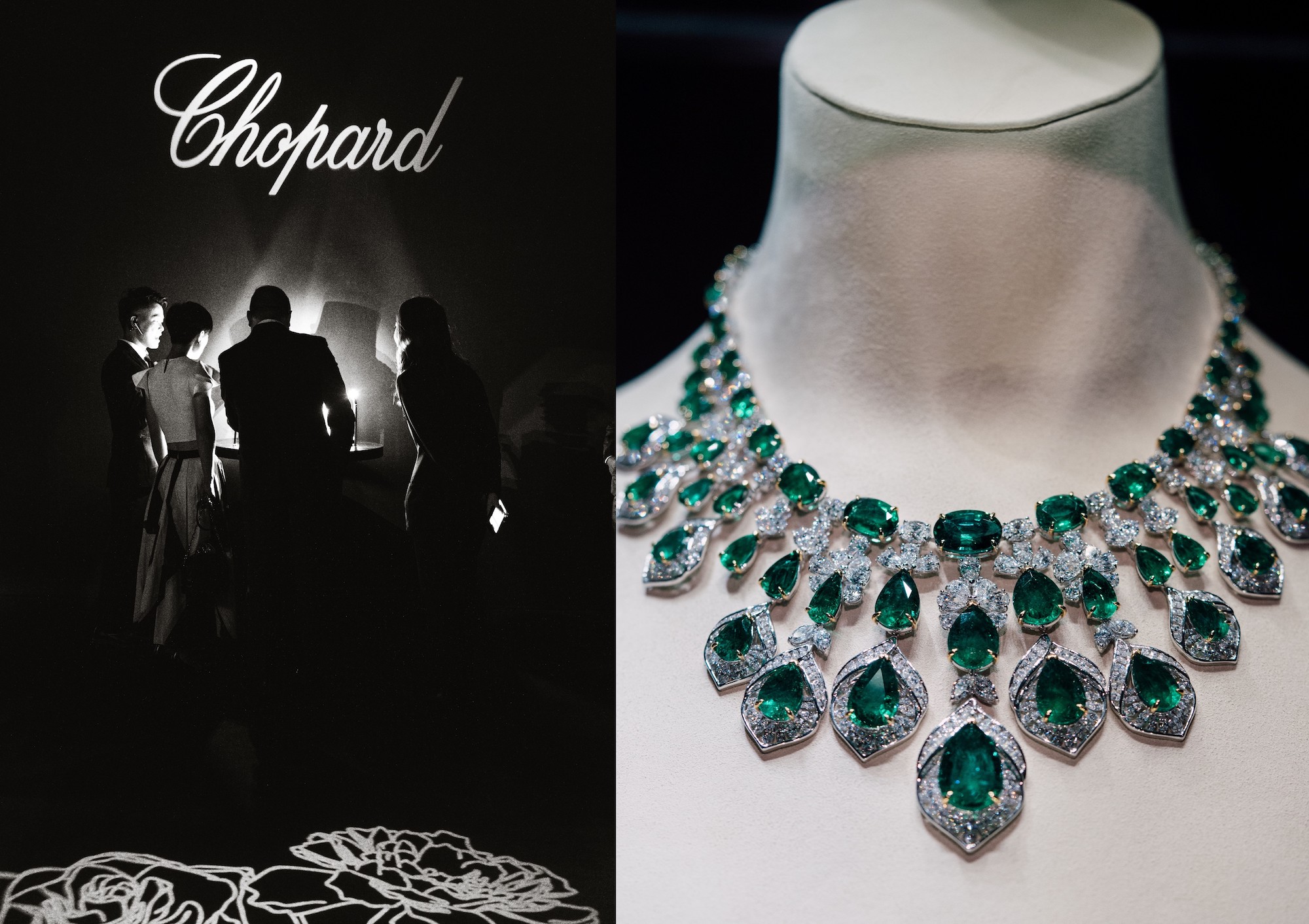 At the gala dinner, guests gathered around an opulent banquet table adorned with glowing centrepieces accentuated by Chopard's creations, with fresh flowers and teamLab's artful digital floral projections enveloping the space in colour and beauty. As guests indulged in a tailor-made set menu, they were bathed in shifting, ethereal light, serenaded by the live melodies of flautist Zoe Lai and the eclectic beats of Juilliard-trained violinist and sought-after club DJ Olivia Dawn.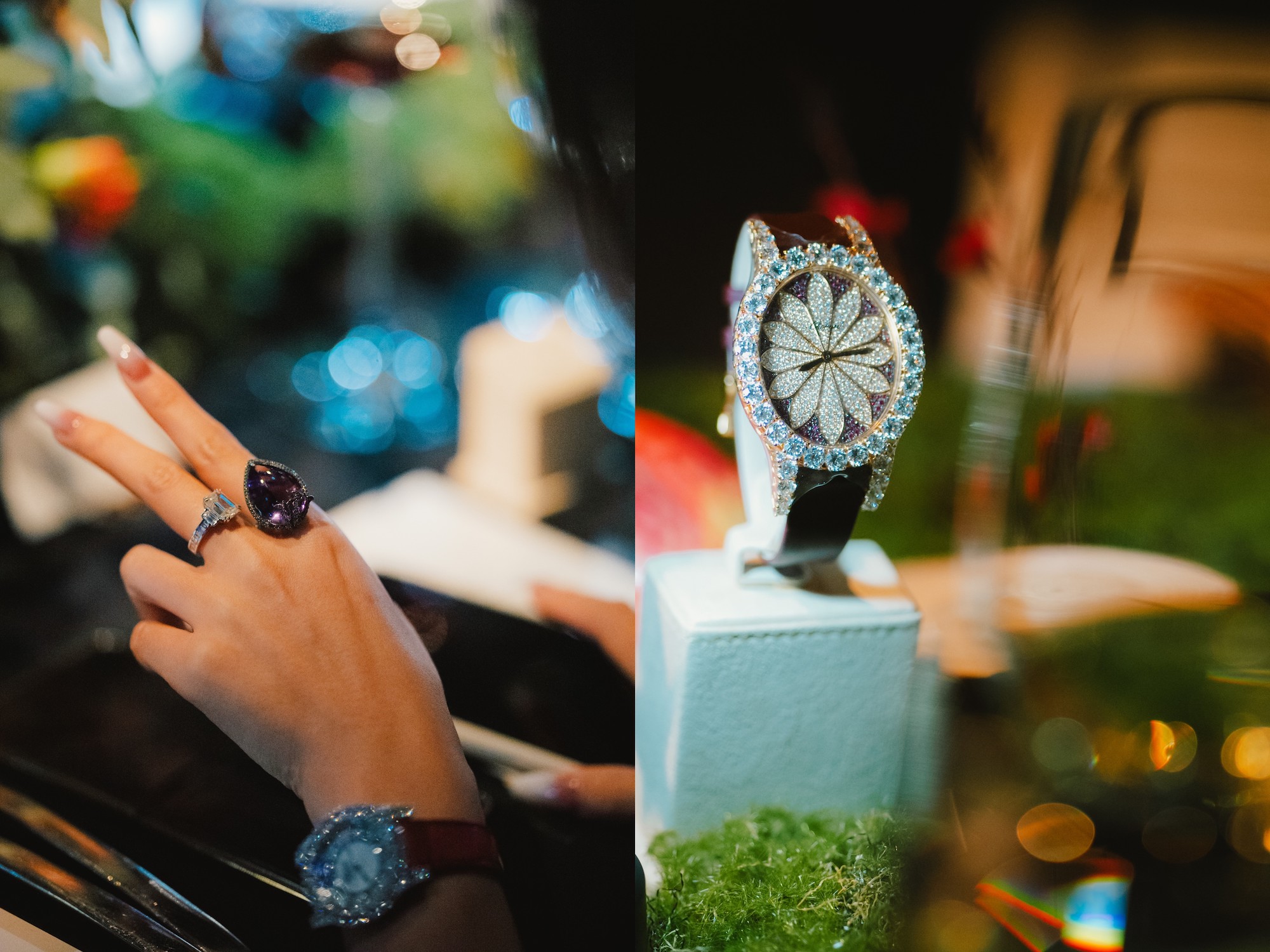 In his welcoming address, Pau Infante, general manager of Chopard Hong Kong and Macao, shed light on the genesis of the brand's high jewellery collections. "Every year we design a brand new high jewellery collection, some of which can be seen here tonight in Macao," he explained.
"It's a unique opportunity for you to discover some of those pieces which are made in our factories in Switzerland," he added. He then extended his gratitude to Sands China and to the jewellery brand's long-time partner, Tatler Asia. 
The 14th Trends High Jewellery Annual Design Awards and Gala Dinner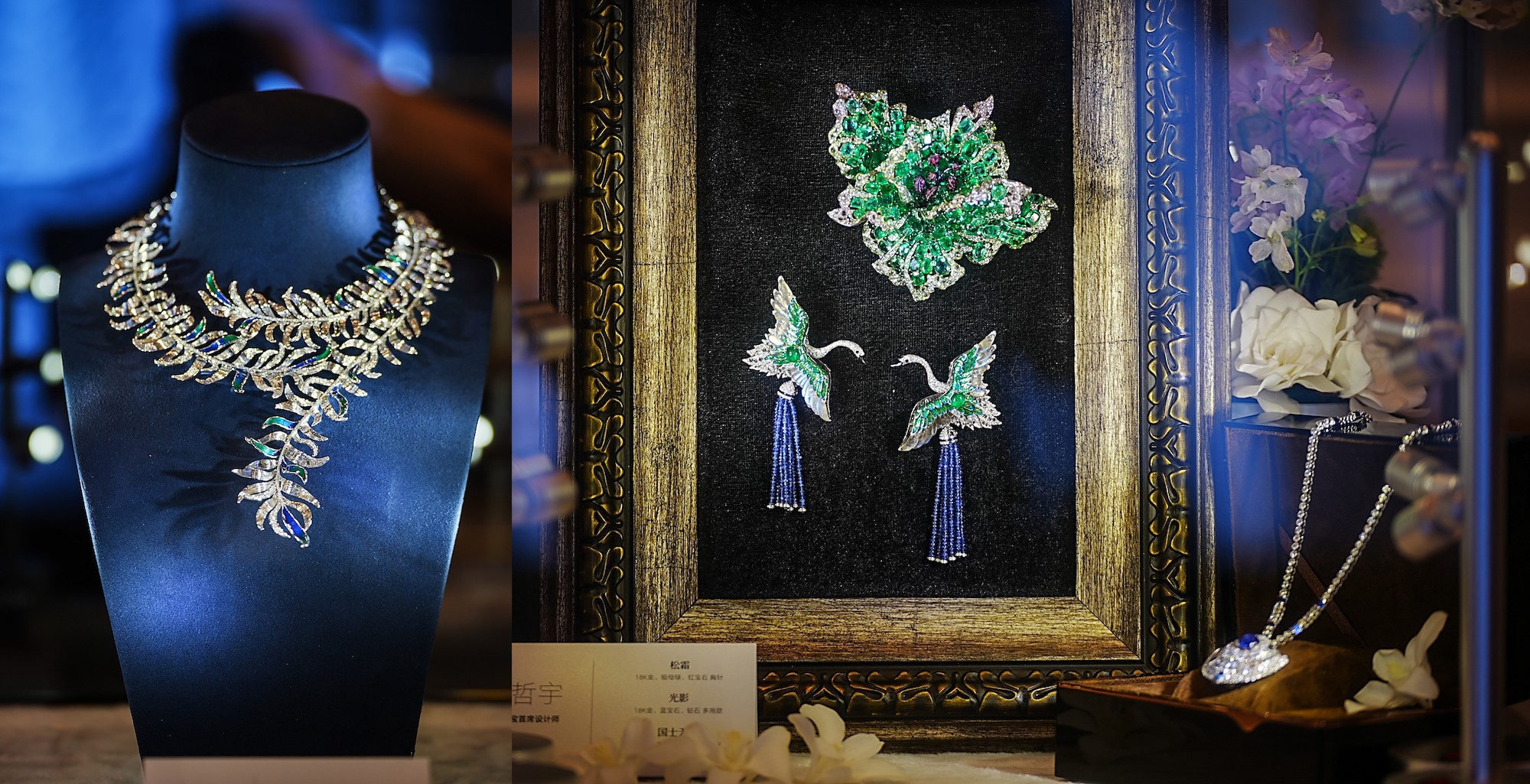 Organised by Trends Group, one of China's largest media companies and parent company of Harper's Bazaar China, the Trends High Jewellery Annual Design Awards and Gala Dinner is more than just an annual event – it's a highly-anticipated production that lights up the social calendar of China's jewellery sector. Visionary designers, industry bigwigs and A-list celebrities gather to honour exceptional artistry in high jewellery and luxury watches. 
What made this year's 14th edition gathering even more noteworthy was its high-profile collaboration. Trends Group joined forces with Sands China, elevating the star-studded affair to new heights in Macao.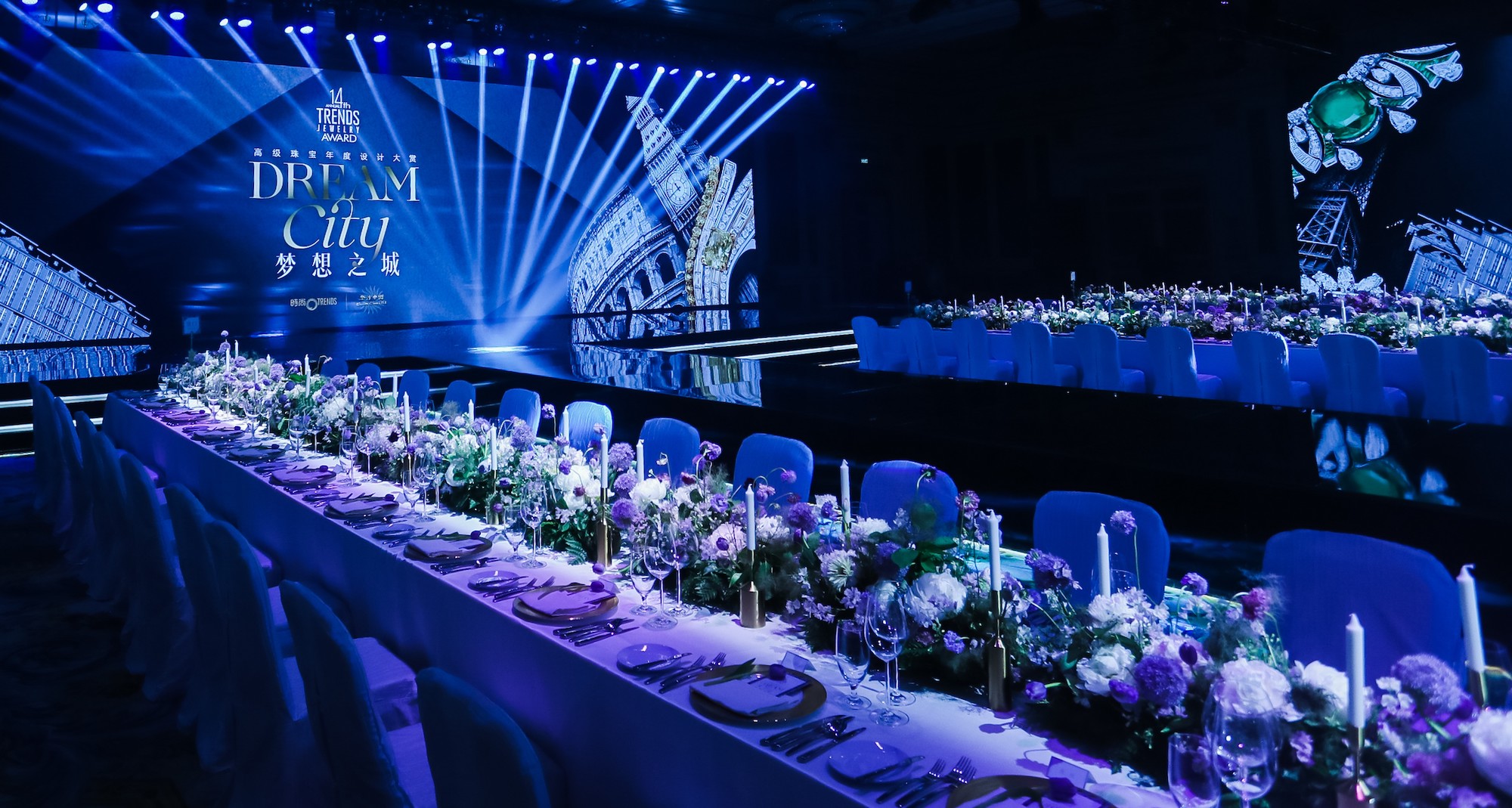 Held on 19 May at The Parisian Macao, the event lit up the night with the theme: "Dream City". The concept paid tribute to the great cities of the world – Paris, Rome, London and New York – with Macao joining the ranks as an impressive host.
With an attendance of over 200 VIPs, the event attracted several influential figures. International jewellery brands like Bulgari, Graff, Harry Winston and Tiffany & Co. rubbed shoulders with their Chinese contemporaries such as Chow Tai Fook, Kimberlite Diamond and Lao Feng Xiang. Other high-profile names such as Fabergé, Pomellato and Hearts on Fire also made an appearance in the sharing session at The Club of Londoner Court for an intimate group of 20 VIPs.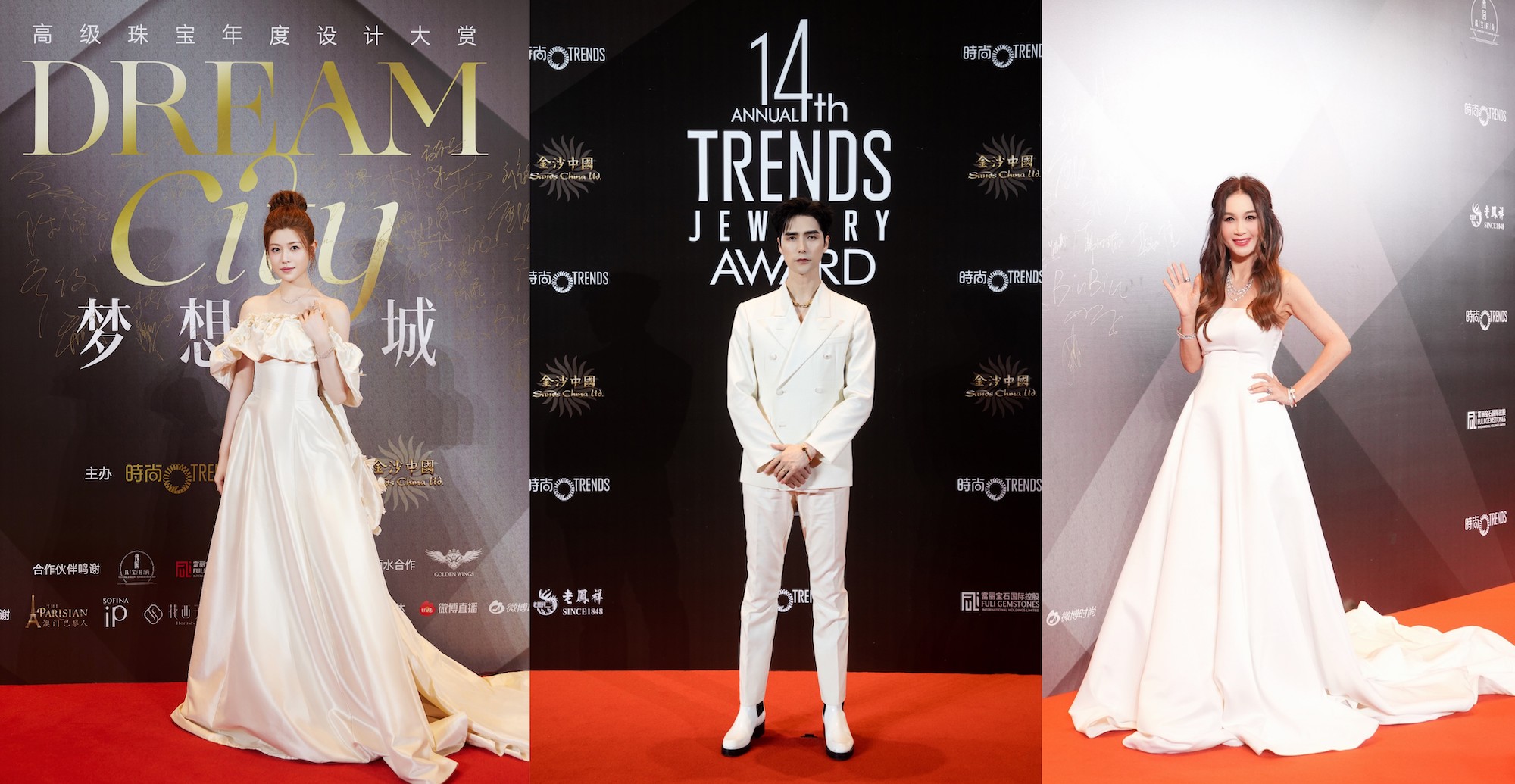 Beyond the awards and accolades, the evening included a sumptuous banquet and an eclectic array of performances, including ballet and show-stopping musical numbers.
The event also highlighted the coming together of two great names in luxe living. As Yu Hui, vice president of Trends Group, said: "Sands China has established itself as a frontrunner in Macao's luxury industry, masterfully curating premium experiences for those who appreciate the luxury lifestyle. Our collaboration has allowed us the joy of introducing this prestigious event to Macao for the first time."
It all adds up to a new role for Macao. The city has always been a spectacular venue for events; today, it is also becoming a global meeting place for the most prestigious makers and collectors of superlative jewellery and timepieces, with support from leading pioneers in Macao like Sands China.
What's on the horizon for Macao as it positions itself at the zenith of luxury lifestyle events? Much like a fine timepiece, only time will tell, but it's clear that the city is poised – and ready for – a new chapter of global acclaim.