Go 'Behind the Forms' with Macao's top contemporary artists during Art Macao
Go 'Behind the Forms' with Macao's top contemporary artists during Art Macao

Link copied
As part of its mission to support the local arts scene, Sands China is turning the spotlight on three Macao artists to celebrate their distinct styles and messages.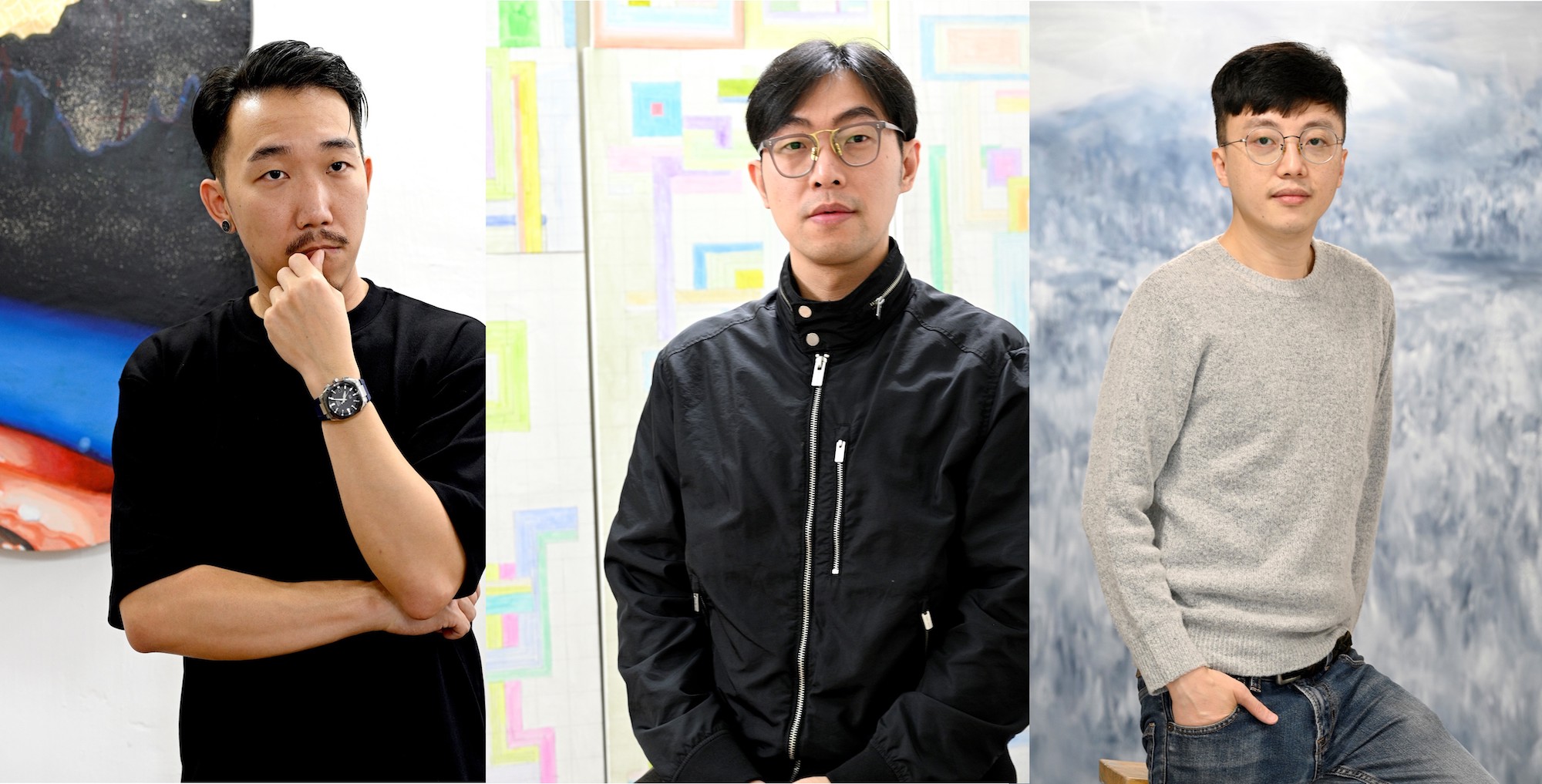 Art Macao is in full swing with pop art exhibitions, interactive installations and head-turning digital pieces across the city until the end of October. In addition to bringing international artists Philip Colbert and Jason Naylor's exclusive "Meet the Magic" artworks to Macao, Sands China Ltd. is also the only integrated resort to host a collateral exhibition focused on Macao artists during the festival. 
Taking place at the Sands Gallery within The Grand Suites at Four Seasons through 15 October, the Behind the Forms: Aesthetics of Contemporary Art exhibition features over 30 pieces by a trio of local artists – Lei Ieng Wai, Leong Chi Mou and Lai Sio Kit – proposed by the Macau Artist Society, the largest art group in Macao. From abstract tiled installations to experimental mixed media, interactive electronic art and luminous oil paintings, the multi-dimensional works showcase a wide range of styles and offer intriguing social commentary.
"I admire these three artists and always follow their creative trends and works," says curator Kitman Leong, the director of the Macau Artist Society and an assistant professor of fine arts at Macau University of Science and Technology. "They never share their thoughts and feelings about Macao in a straightforward way – they always look for a new way to express themselves." 
With Behind the Forms, the curator hopes to create deeper connections between the artwork and the viewers. That's why most pieces in the exhibition have surprising three-dimensional elements or unconventional displays, which Leong says helps communicate the artists' messages. 
"In Macao, many people find contemporary art incomprehensible. But artists always want to resonate with their audience. So, how can we inspire the audience to understand contemporary art?" says Leong. "Through this exhibition, the audience will understand the artworks through forms first. Then, they can look for the meanings behind the forms." 
The value of art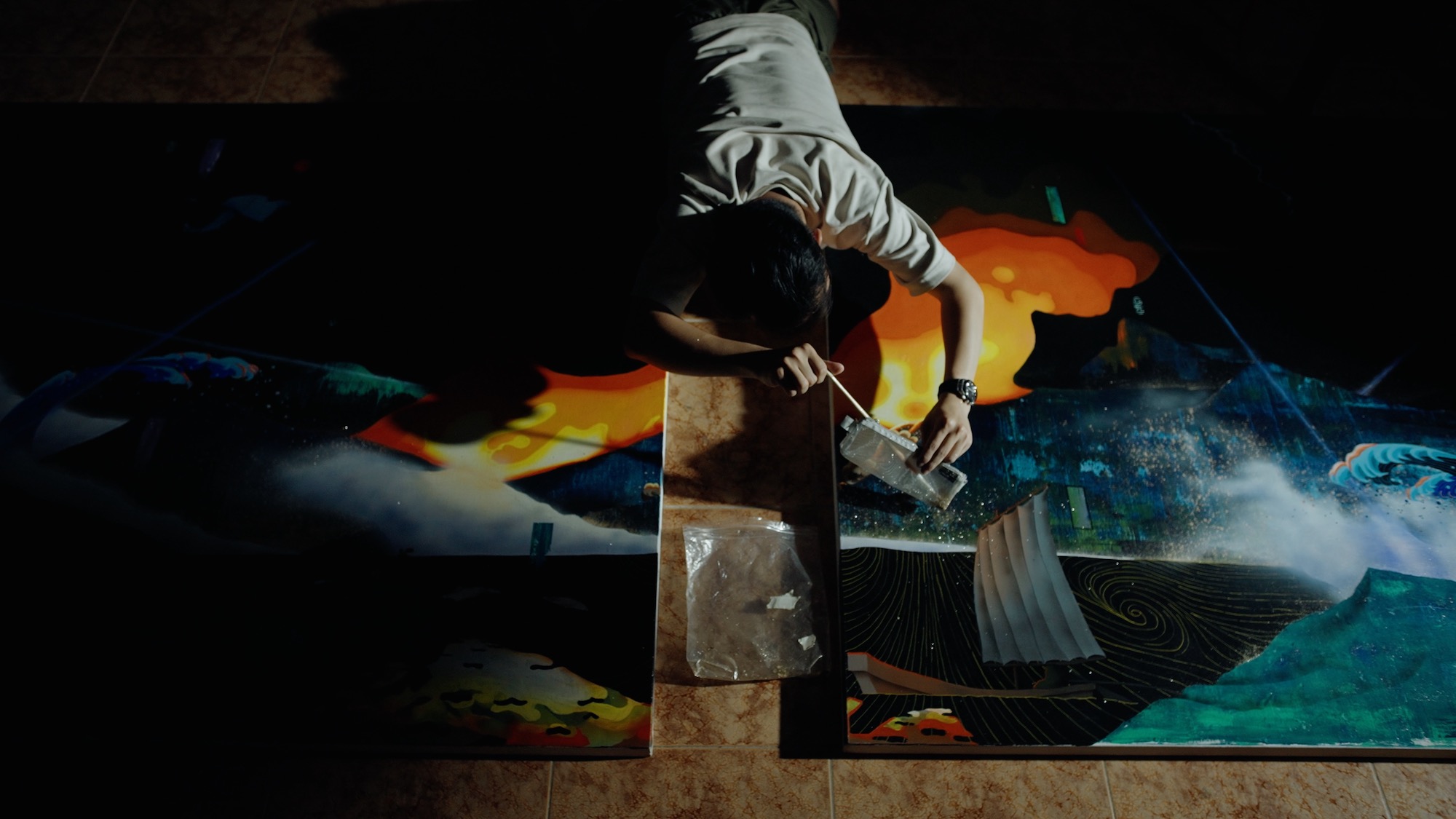 You'll sense the exhibition's fresh perspective as soon as you enter the first gallery space, featuring 11 arresting works by Leong Chi Mou.
Leong first took up art techniques by watching TV as a child. He later gravitated toward graffiti as a teen before embracing photography and studying oil painting at the School of Art at the Macao Polytechnic Institute. 
Back in 2018, following decades of rapid growth for Macao, Leong observed the city's growing disparity and began experimenting with ways to express his concerns. Made with many different materials, such as acrylic, gold leaf, linen, leather and lacquer, the resulting "Alchemist" series digs into the concept of value – both in everyday life and in the art world – and is on display at the exhibition.
"In this series, I created a piece showing a 5 pataca coin. Is the coin still worth $5?" he posits. "An artist is like an alchemist, creating value by mixing different elements – ideas, mediums, styles – and refreshing the combinations."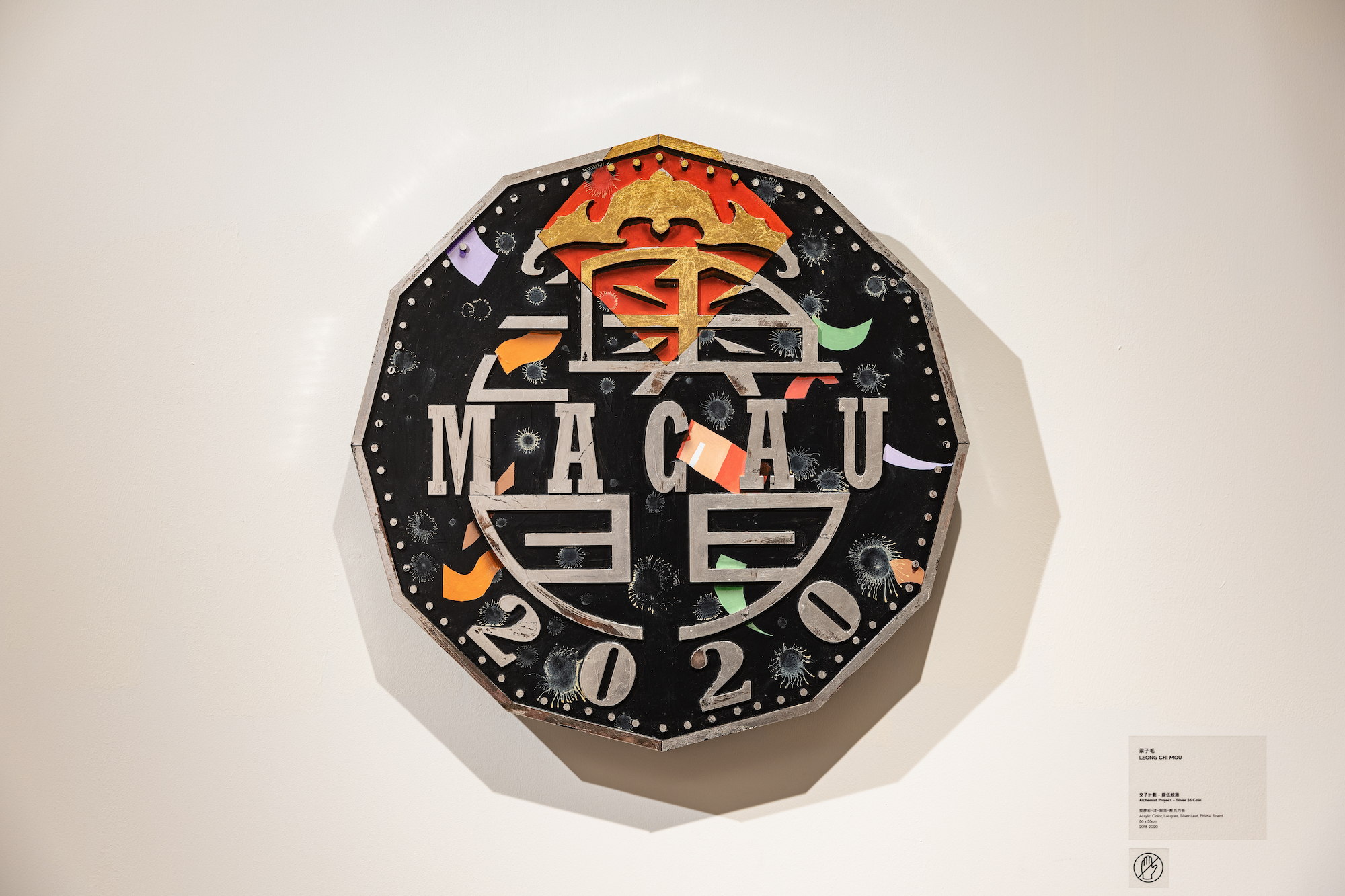 He continues meditating on value with the "Mahabharata" series, which takes inspiration from an ancient Indian epic about war. "At the beginning of the pandemic, I began thinking about escapism and the end of the world. I wondered why some people migrate, launch a war, or escape [from problems]," he says of the mixed-media works. 
And then there's the electronic "Love From Bay Area" piece – an interactive fan made of three vehicle registration plates, which starts to spin if you speak to it. Leong encourages viewers to "take a step" back and consider the economic, societal or cultural value of having multiple licence plates enabling "more than one identity," says Leong. "The featured artworks have a core idea of values. I want to inspire the audience and show them a new way to discuss an issue and look at art." 
Illuminating the modern era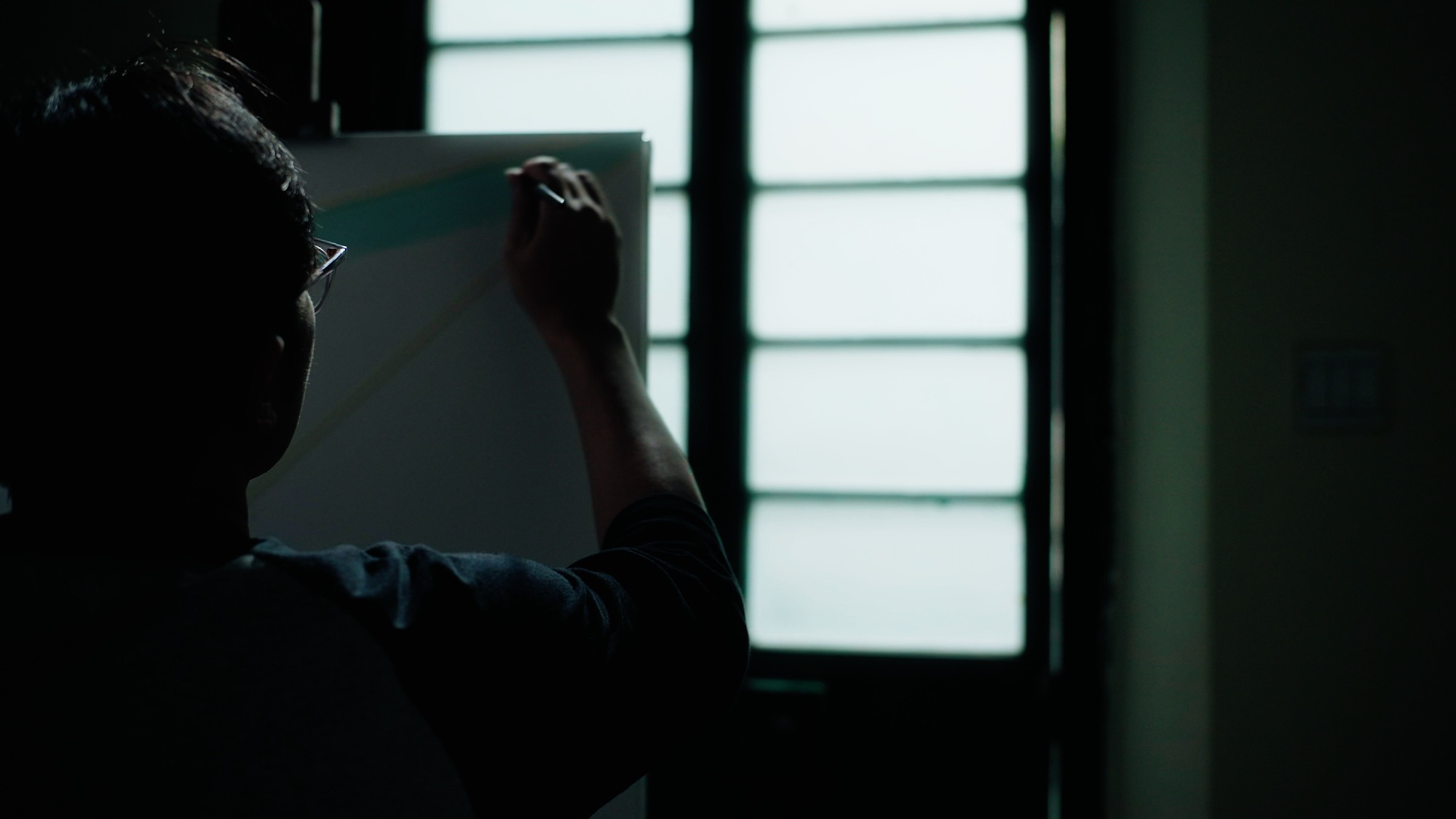 As you wander deeper into the exhibition, you'll come across nearly a dozen oil paintings by Lei Ieng Wai that aren't quite what they seem. At first glance, the luminous neon works appear to glow and move in all directions – some spiral and twist, others seemingly unfold like accordions.
To create these optical illusions, the Macao-born artist carefully calculates the angle, arch and hue of every painted line to emulate the white light, which contains all the colours of the rainbow, from our computer and phone screens. By playing with your sense of reality, Lei offers a critique of the pervasiveness of digital culture in contemporary society. 
"Virtual elements can be found everywhere in our lives, and with real-life objects being replaced by digital data, the distinction between reality and virtuality has become increasingly blurred," he explains. "My artwork has a rhythm – you can see layers of colour in the choreography of our finger-tapping and looping on our mobile phones."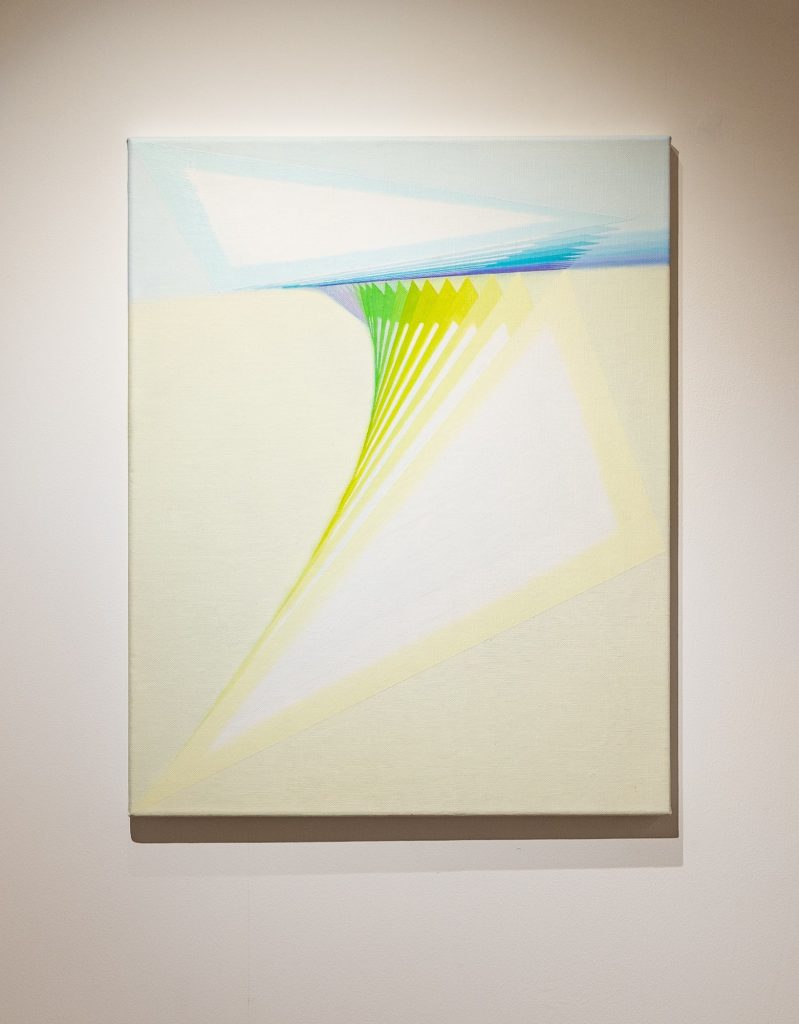 Light has been a recurring theme in Lei's work since he studied different artistic eras at the Guangzhou Academy of Fine Art in China. "During the Renaissance, artists depicted the holy light and conveyed their religious beliefs. When it came to Impressionism, artists sketched and had to think of a way to capture natural light," he explains. "So I asked myself, 'What kind of light belongs to my era?' I think it's the light emitted from mobile phones. Every day, when we get up, we enter the virtual world by checking our phones." 
As a way to help viewers better understand his art, Lei will also exhibit an installation called "Unzipped". "We printed each layer of colour from one of the featured paintings on acrylic boards, then combined the boards with wire into an installation," he explains. "The piece shows my creative process: I create a draft of layers of colours and put them into a sequence, derived from a mathematical calculation, that makes an aesthetically pleasant effect."
Tiles of time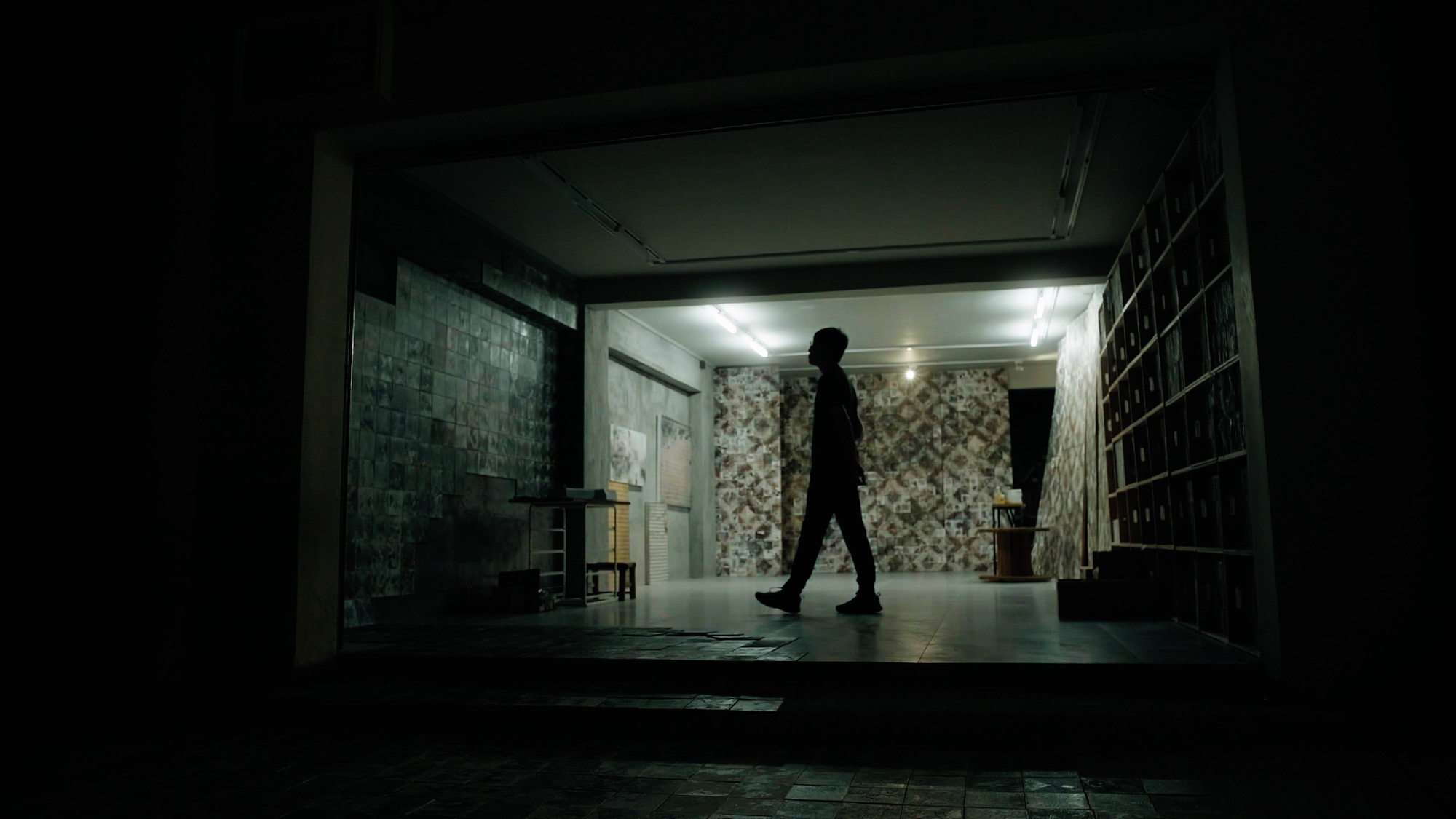 Born in Macao, Lai Sio Kit dreamed of becoming a painter since childhood. He picked up drawing, watercolours, figure sketching, plaster works, sculptures, wood blocking, oil painting and abstract mixed mediums – never one to shy away from experiments. 
After studying oil painting at the Central Academy of Fine Arts in Beijing, Lai returned home and started exploring Macao from high places. "When you stand at the top of a building and look at the city, you can see many old buildings have tin-sheeted sheds on the top floor. Together, they form a very intriguing structure of the city," he says.
This bird's-eye view inspired him to observe the city from a more microscopic perspective. This time, it was the colourful tiles on the floors or walls of older buildings that captured Lai's imagination, leading to his "As Time Goes By" series of abstract oil paintings, now on display at the Art Macao exhibition. 
"The tiles represent an era – from a few decades to nearly a century – in the city," he says. "Nowadays, young people prefer a minimalist style. But back then, people preferred patterns and decorative art. From these tiles, you can understand their aesthetics."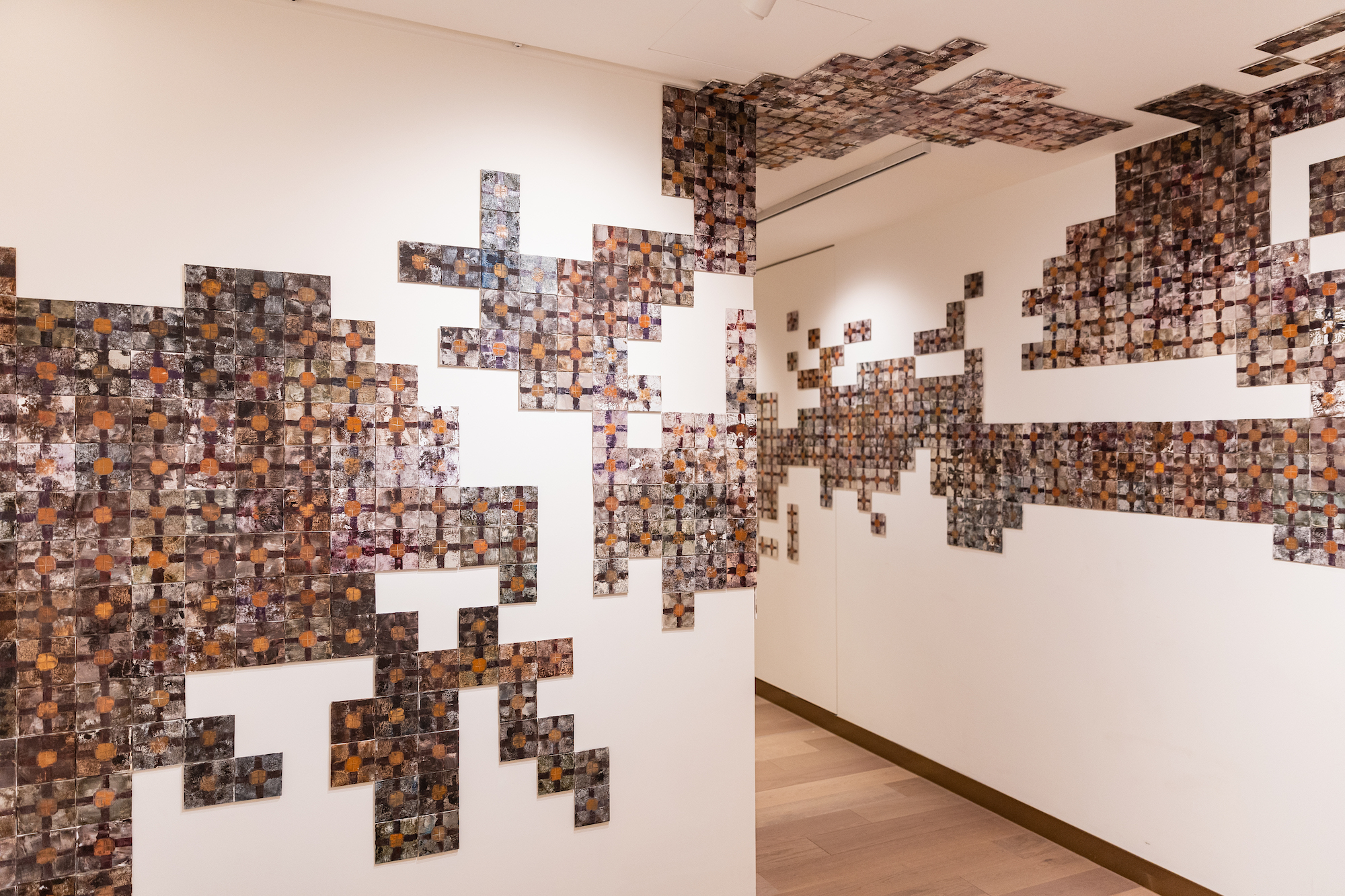 Over the past eight years, he has painted over 20,000 individual tiles in different colours and traditional patterns. Lai also adds details to mimic ageing – like peeling paint, faded colours due to sun exposure, chipped pieces or mossy surfaces – to convey the passing of time.
He then assembles the tiles to create floor-to-ceiling mosaics that immerse viewers in a three-dimensional experience. At the exhibition, they seem to have a life of their own, spilling off walls, overtaking hallways, or forming unexpected shapes for an immersive result. 
"Whenever I display the tiles, I put them together – one by one – according to the size, structure or layout of the exhibition space," he says of the painstaking effort. "This time, Sands Gallery has a narrow corridor, so I put the tiles all over the walls. When visitors walk through the corridor, they will be engulfed in the tiles."
Investing in local art 
From odes to old Macao to spectral oil paintings and experimental acrylic creations, the Beyond the Forms exhibition provides an intimate introduction to local contemporary artists and the messages behind their works. 
All three artists have expressed gratitude to Sands China for creating a platform during Art Macao and beyond where they can showcase their work and raise awareness about the city's vibrant local art scene. 
"I can see Sands China's wholehearted effort to support local artists," says Lai. "We've communicated a lot. Our setups are complicated, and they try to understand and help us bring our visions to life. The company provides excellent support for local artists, and I hope it will encourage more people to create or join the art industry."
The company's investment in local art and efforts to nurture young talents comes as no surprise. Since opening its permanent art space, Sands Gallery, in February 2022, Sands China has already organised seven exhibitions and further established Macao as a hub of multicultural exchange, creativity and talent. 
Leong also applauds the effort, adding that he was thrilled to see past exhibitions on Chinese heritage and art at Sands China's properties, including ceramics-themed exhibitions for Art Macao in 2019 and 2021. "Sands China has presented exhibitions about Lingnan culture, such as ceramics, which were very educational and down to earth. That kind of exhibition allows more people to understand our [Chinese] cultures and handicrafts," shares Leong. 
No matter what type of art you gravitate towards, Sands China's integrated resorts have prepared an inspiring lineup of exhibitions and events to keep the creative juices flowing all summer and autumn. 
---
Visit 'Behind the Forms' from 11 am to 7 pm at Sands Gallery to learn more about these three talented local artists and dive into their immersive work.