A spa day with friends at the Shine Spa Macao
A spa day with friends at the Shine Spa Macao

Link copied
Enjoy the benefits of a regenerative break with three of your self-care loving friends at Shine Spa at Sheraton Grand Macao.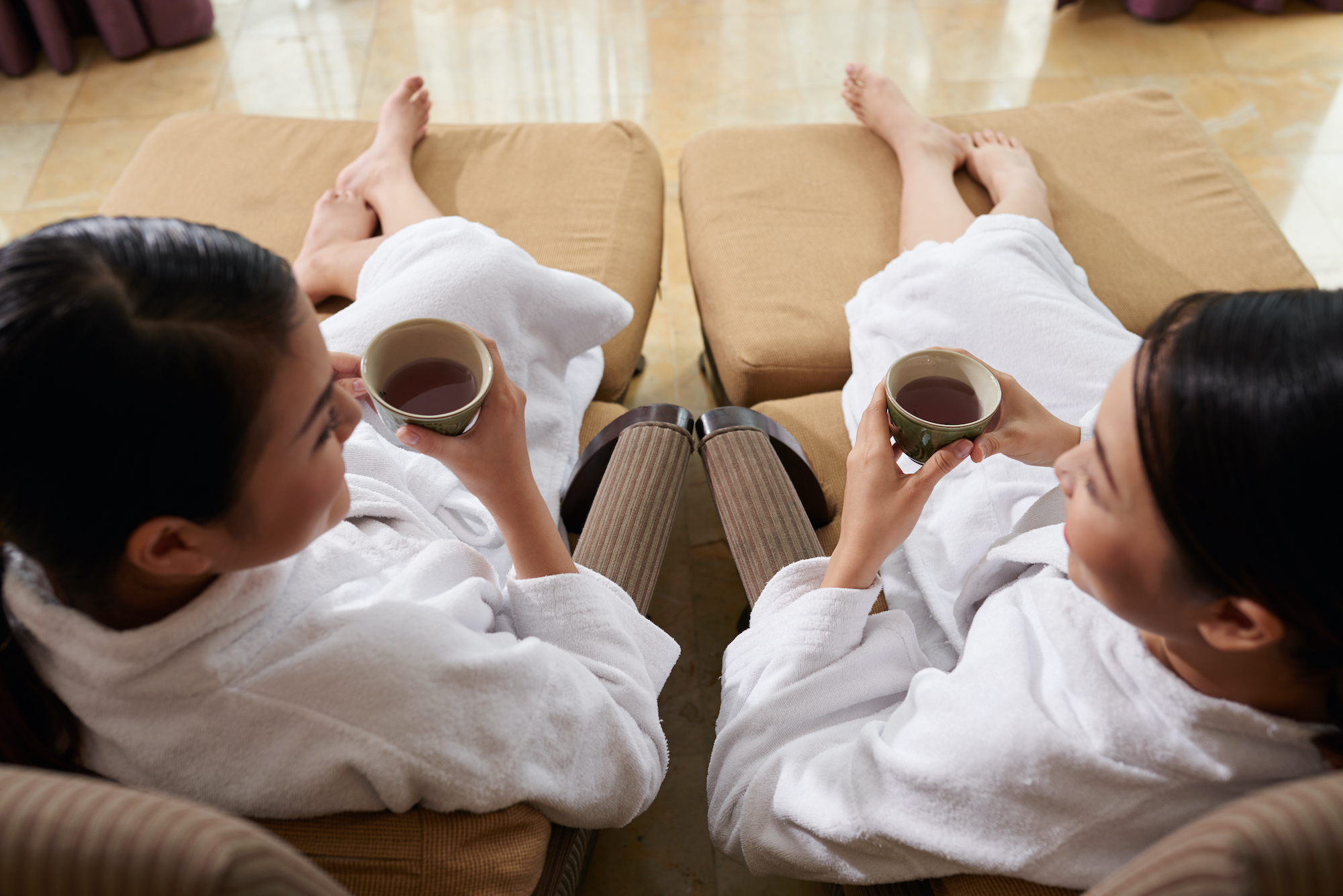 It's about this time of year that I start looking for the perfect spring spa-cation for some much needed me-time. With so much pandemic-related stress and anxiety, my desire for a rejuvenating getaway is at an all-time high. But with yoga retreats in Bali and detoxes in Thailand all on hold, I've been forced to seek out other wellness options. 
The past year may have done away with the idea of wellness travel, but the good news is that it's also prompted local hotels and resorts to offer more health-conscious, holistic experiences to keep the good vibes flowing. 
Shine Spa at Sheraton Grand Macao just launched their new package, "A Spa Day with Friends", an all-day spa experience designed for up to four friends to get together, reconnect, unplug, and indulge in a little down time with your besties for a few hours.
Including a 60-minute spa treatment followed by a healthy and nourishing plant-based wellness meal set, plus access to Shine Spa facilities, the package is all about bonding with your BFF over a bit of self-care. So when a few of my friends suggested we book ourselves in and test drive this new offer, I didn't need to be asked twice.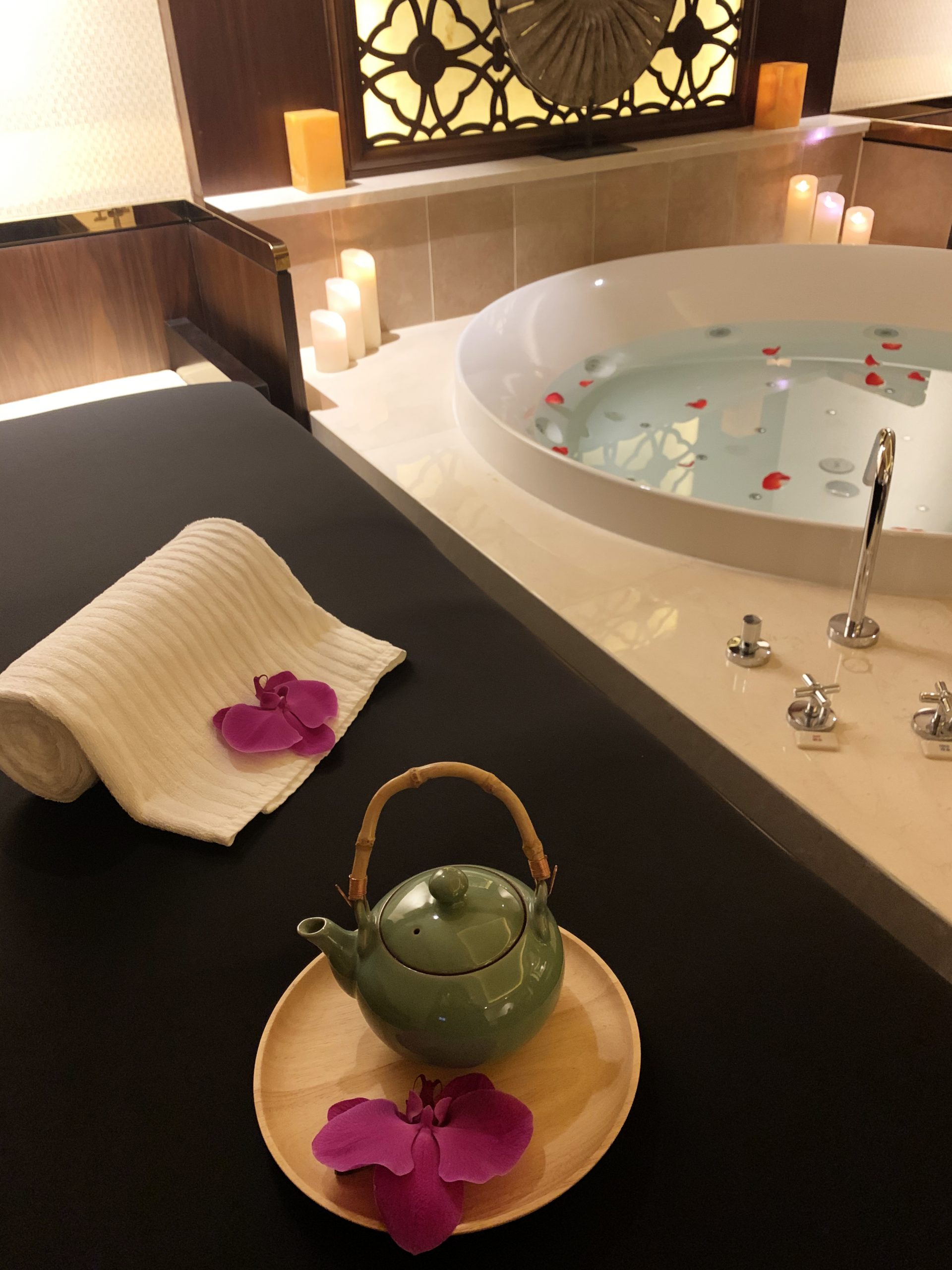 Located on the 3rd floor of Sheraton Grand Macao, Shine Spa features 15 individual and couple treatment rooms, including a whirlpool, steam room and sauna. The reception area is warm and welcoming, and the excitement of checking in with three friends made it feel like a real holiday adventure. We were welcomed into a large relaxation zone, sat in plush chairs around a table, and introduced to our respective therapists. 
We sipped on deliciously sweet monk fruit tea as we filled out our treatment questionnaire, the answers to which determine which Elemental Herbology treatment was most suited to us. Inspired by the five elements of Feng Shui – wood, fire, earth, metal and water – Shine Spa's signature five-elemental journey is a serene odyssey of wellbeing, offering the best of traditional Asian and contemporary Western techniques. We had a choice of treatments, between the Shine Spa Signature Massage, the Muscle Melt, or the Thai Yoga Massage, each lasting an hour.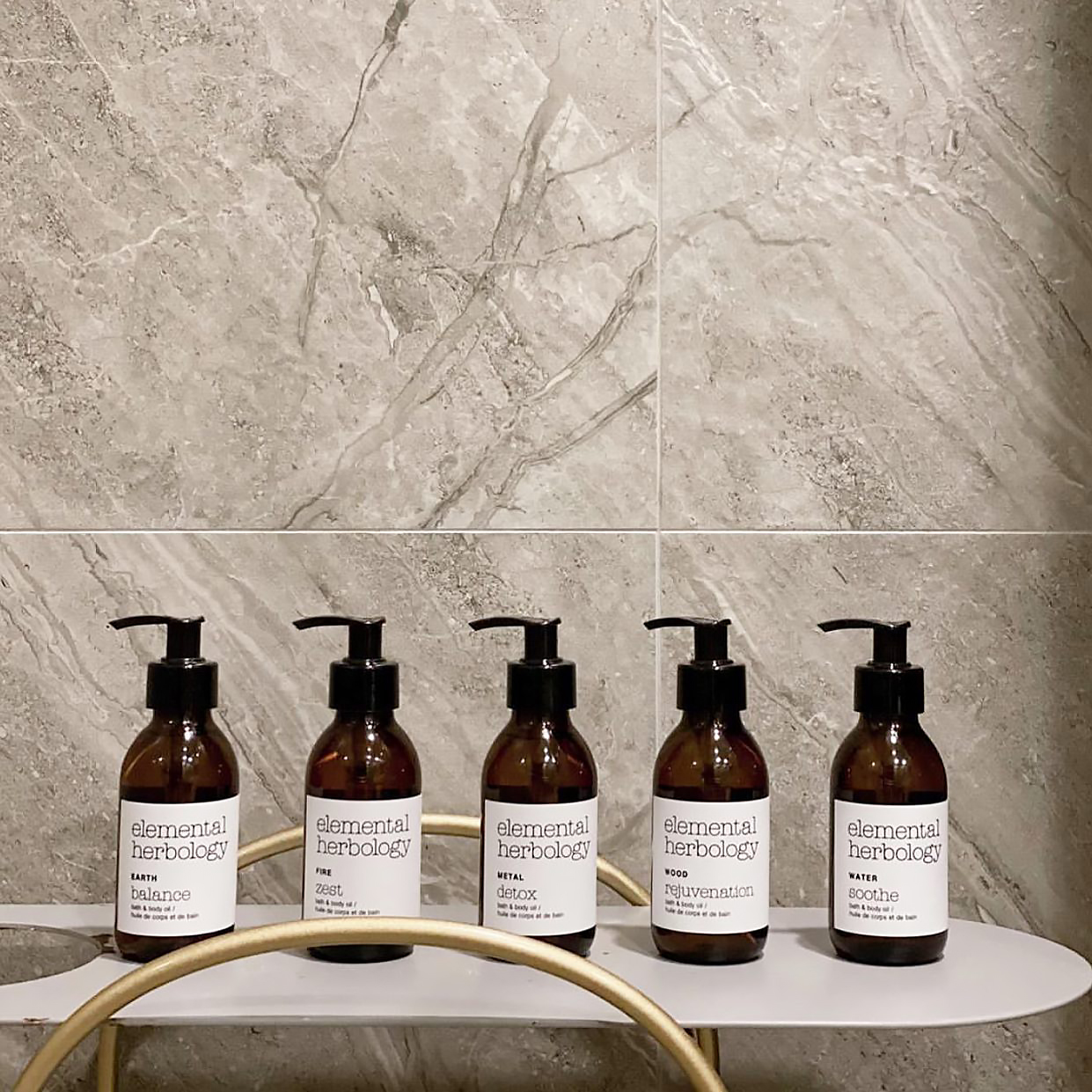 I chose the Shine Spa Signature Massage, and my treatment centred around the element of water. My friends and I bade farewell to each other, and Michelle, my therapist, whisked me away to the specialised "Water Element" treatment room. In the change room, I slipped into a buttery soft robe, before I was led to a plush lounge where I was invited to plunge my feet into a warm herbal foot spa. As I sipped my tea and let my feet soak and soften, Michelle massaged my tired legs to stimulate blood circulation. 
After towelling my feet dry, she started the massage by gently guiding me onto the massage table. Using generous amounts of their signature "Water Element" oil – a blend of lavender (for improved sleep), ylang ylang (encourages relaxation and positivity) and rose damask (inspires feelings of joy, happiness and hope), I could almost feel my stress melt away. Michelle then placed stones that had been heated to a soothing, tension-busting temperature on specific points on my body – the localised heat and weight helped to relax my muscles even further, which would allow Michelle to apply a deeper and more intense pressure later on in the massage. Genius!
An hour later, I felt more clear-headed than I had in some time. Michelle led me back to the change room for more tea and where I could get showered and get dressed. As I begrudgingly prepared to return to the real world, I couldn't help but notice how well-stocked the changing room vanity was, kitted out with everything you need to look and feel your best, including hairdryer, hairbrush, toothbrush set, and hairspray.
My friends, who appeared as zenned out as I was, were waiting for me back in the relaxation zone, and we all agreed how relaxed and rejuvenated we felt. We were ready to face the world again but not before we enjoyed the wellness set menu, which features delicious healthy dishes including butternut squash soup, a salad with pear and Gorgonzola cheese, or whole wheat pasta puttanesca, with a fresh fruit platter to seal the deal. Over lunch, we couldn't help but discuss the importance of making relaxation and wellness a priority, and how much fun we'd had spoiling ourselves as a group, and reconnecting for the day. 
As hard as it was to tear ourselves away from the serenity of Shine Spa, every getaway must come to an end whether it's a weekend escape, or just a few blissful hours at an urban spa. 
Still, we left feeling like we'd shaken off some cobwebs, reprioritized the important stuff, and refreshed our minds, bodies and souls. And the best part is, we didn't even have to leave Macao for it.
If you prefer to leave your friends and family at home and have some real 'alone time', Shine Spa also offers a Springtime Spa Retreat, Weekend Spa Getaway and a Relax and Reward Program. 
The Spa Day with Friends offer is available now until June 30, 2021, and priced at MOP 3,399+ for four guests.