Lula reiterates calls for a new trading currency among the BRICS nations
Lula reiterates calls for a new trading currency among the BRICS nations

Link copied
During a state visit to China, Brazil's president has amplified calls for countries to reduce their dependence on the US dollar for international trade.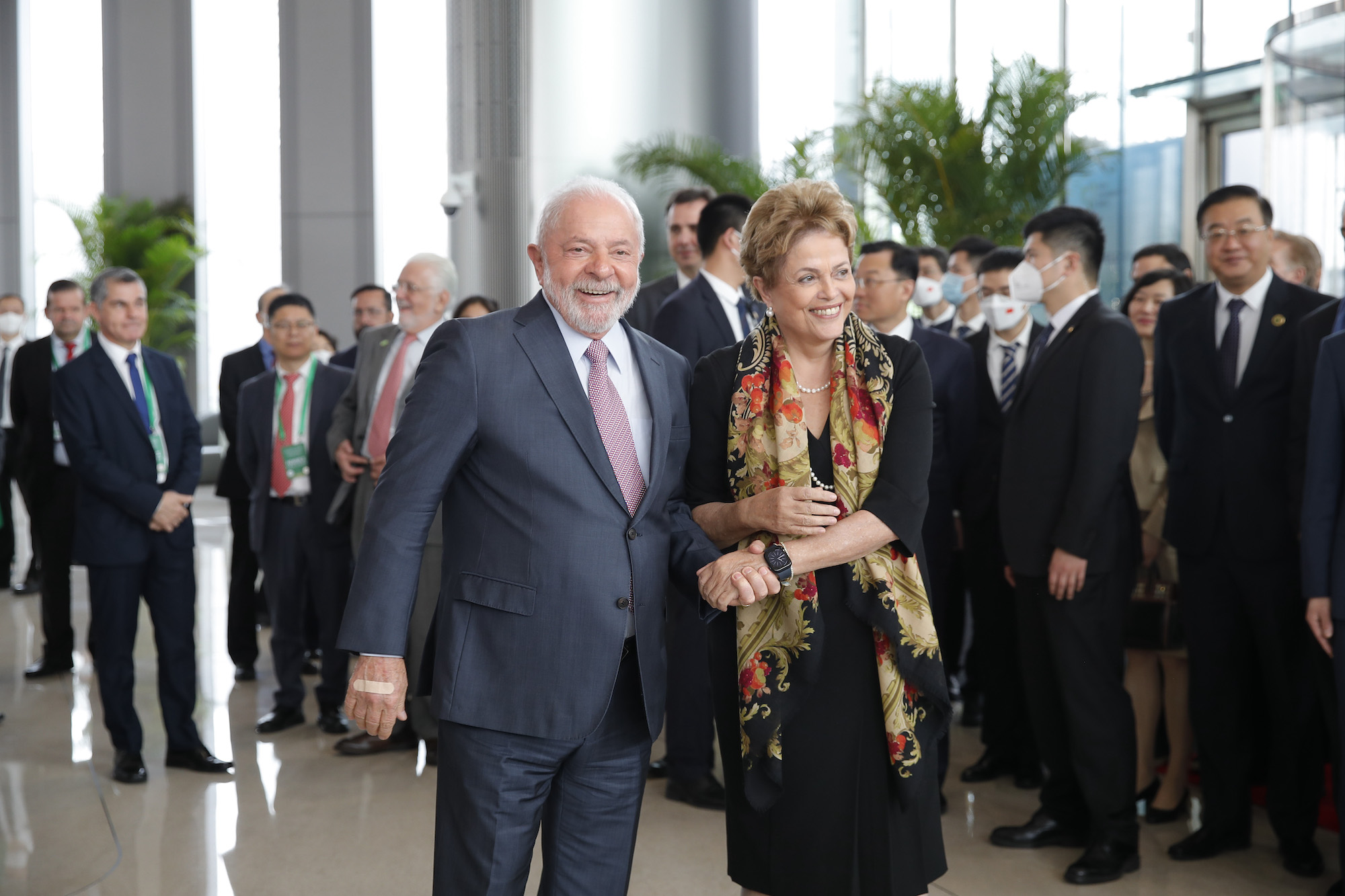 Brazil's President Luiz Inacio Lula da Silva has proposed the creation of a new currency for trade between BRICS nations, replacing the US dollar.

He made the remarks on the first full day of his long-awaited state visit to China, Bloomberg reports.
Speaking on Thursday during a visit to the New Development Bank in Shanghai, the Brazilian leader, who is popularly known as Lula, said: "Why can't an institution like the BRICS bank have a currency to finance trade relations between Brazil and China, between Brazil and all the other BRICS countries? Who decided that the dollar was the (trade) currency after the end of gold parity?"
The New Development Bank was formed between the BRICS nations of Brazil, Russia, India, China and South Africa. Dilma Rousseff, Brazil's former president, is the institution's CEO.
[See more: Lula is in China for his most important trip abroad since taking office]
Many countries, not just the BRICS bloc, have been concerned about their dependence on the US dollar given Washington's weaponization of the currency via sanctions and other financial tools.
Last month, China and Brazil said they were planning to ditch the US dollar in favour of their own currencies when trading with each other.
Brazil's finance minister Fernando Haddad, who is accompanying Lula in China, backed the president's call. "The advantage is to avoid the straitjacket imposed by necessarily having trade operations settled in a currency of a country not involved in the transaction", he said.
Lula is due to meet President Xi Jinping tomorrow to cement a growing rapprochement between the two countries. Besides trade, the two leaders are expected to discuss roadmaps to a negotiated settlement of the Ukraine war.