First two Chinese trains bought by Metro do Porto despatched to Portugal
First two Chinese trains bought by Metro do Porto despatched to Portugal

Link copied
Part of 18-train, 50 million euro contract, each train will consist of 72 carriages with a top speed of 80 kilometres per hour.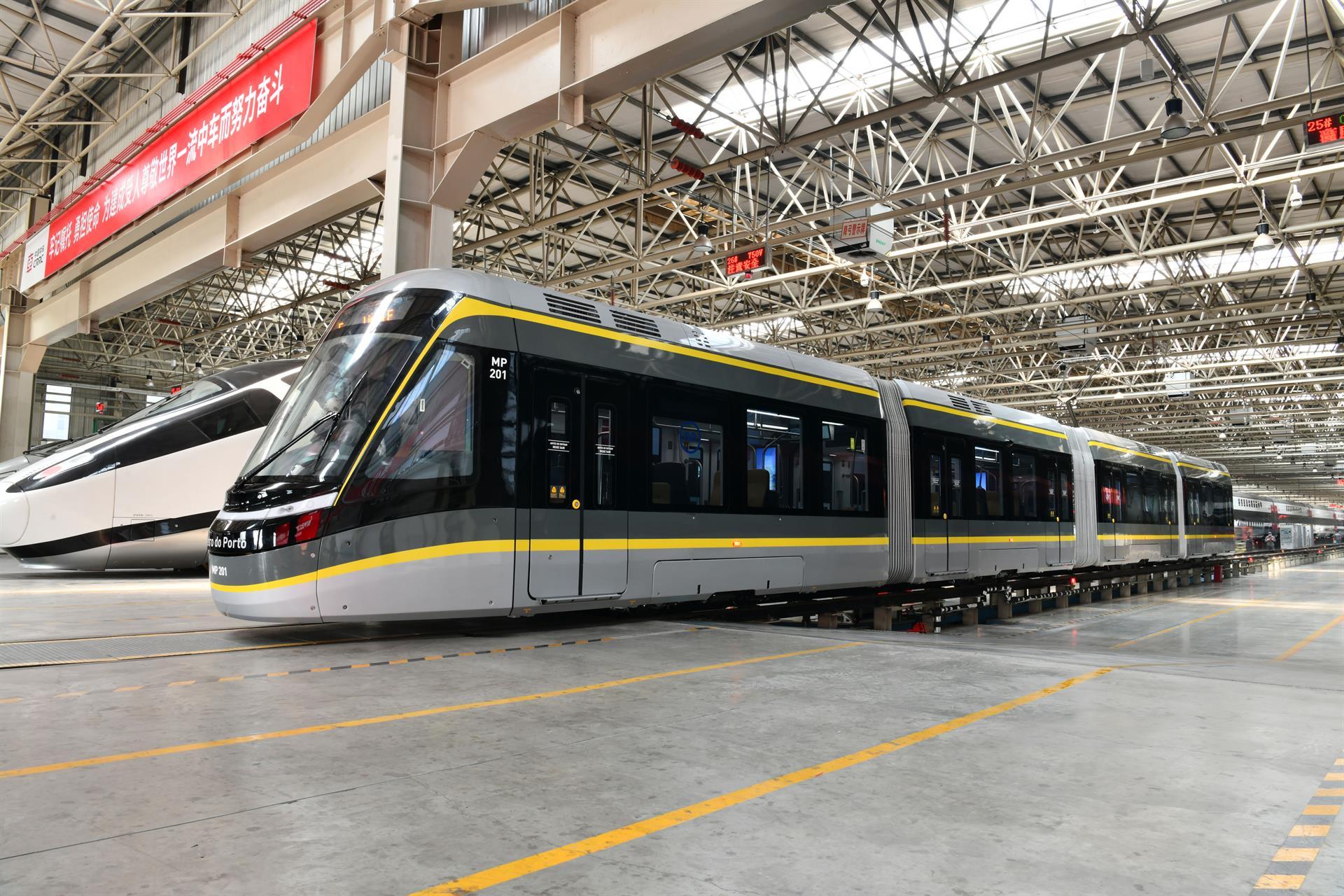 China Railway Rolling Stock (CRRC) Tangshan has despatched the first two trains ordered by Metro do Porto to Portugal.
The Chinese General Administration of Customs announced that the trains, the first Chinese-made carriages to be exported to the European Union, left from the port of Tianjin this week.
The trains were completed in July, and underwent a period of testing in Tangshan, in Hebei province. 
Zhou Junnian, president of state-owned CRRC Tangshan, said that due to the "adverse impact of Covid-19", production of the first train only started "in November 2021", being completed "after more than eight months." 
CRRC received the order to start the manufacture of 18 trains in October 2020. 
Metro do Porto said it believed that CRRC Tangshan could deliver one unit per month. 
According to the Chinese manufacturer, each of the trains will have 72 carriages each able to carry 346 passengers, and a maximum speed of 80 kilometres per hour. 
The contract signed in January 2020, worth 50 million euros, includes maintenance services for five years. 
The trains will serve the new Rosa lines, in Porto, between São Bento and Casa da Música, and the extension of the Yellow line, between Santo Ovídio and Vila d'Este, in Vila Nova de Gaia, both already under construction. 
These new lines will add six kilometres and seven stations to the network, representing an investment of around 300 million euros. 
Currently, the Metro do Porto fleet numbers 102: 72 of the Eurotram type and 30 of the Tram-train type. With the investment in 18 trains from CRRC Tangshan, the Metro do Porto fleet will eventually have 120 units. 
Metro do Porto operates in seven municipalities in the Porto Metropolitan Area with a network of six lines, 67 kilometres and 82 stations. 
Founded in 1881, CRRC Tangshan has a long tradition in the production of trains, high-speed trains and subway vehicles. It is the world's largest manufacturer of railway rolling stock, headquartered in Beijing and employing over 180,000 workers. 
CRRC is currently in the running for the tender to acquire 117 railcars for the regional and suburban services of CP – Comboios de Portugal, for 819 million euros, with delivery set for 2029. 
The winner of the tender will be announced in February 2023, said the Minister of Infrastructure and Housing, Pedro Nuno Santos.