Chinese quit Angola as economic relations shift between Beijing and Luanda
Chinese quit Angola as economic relations shift between Beijing and Luanda

Link copied
Drop in oil price led to reappraisal of economic relationship; old partners, like Brazilian conglomerate Novonor, gradually return to sub-Saharan republic.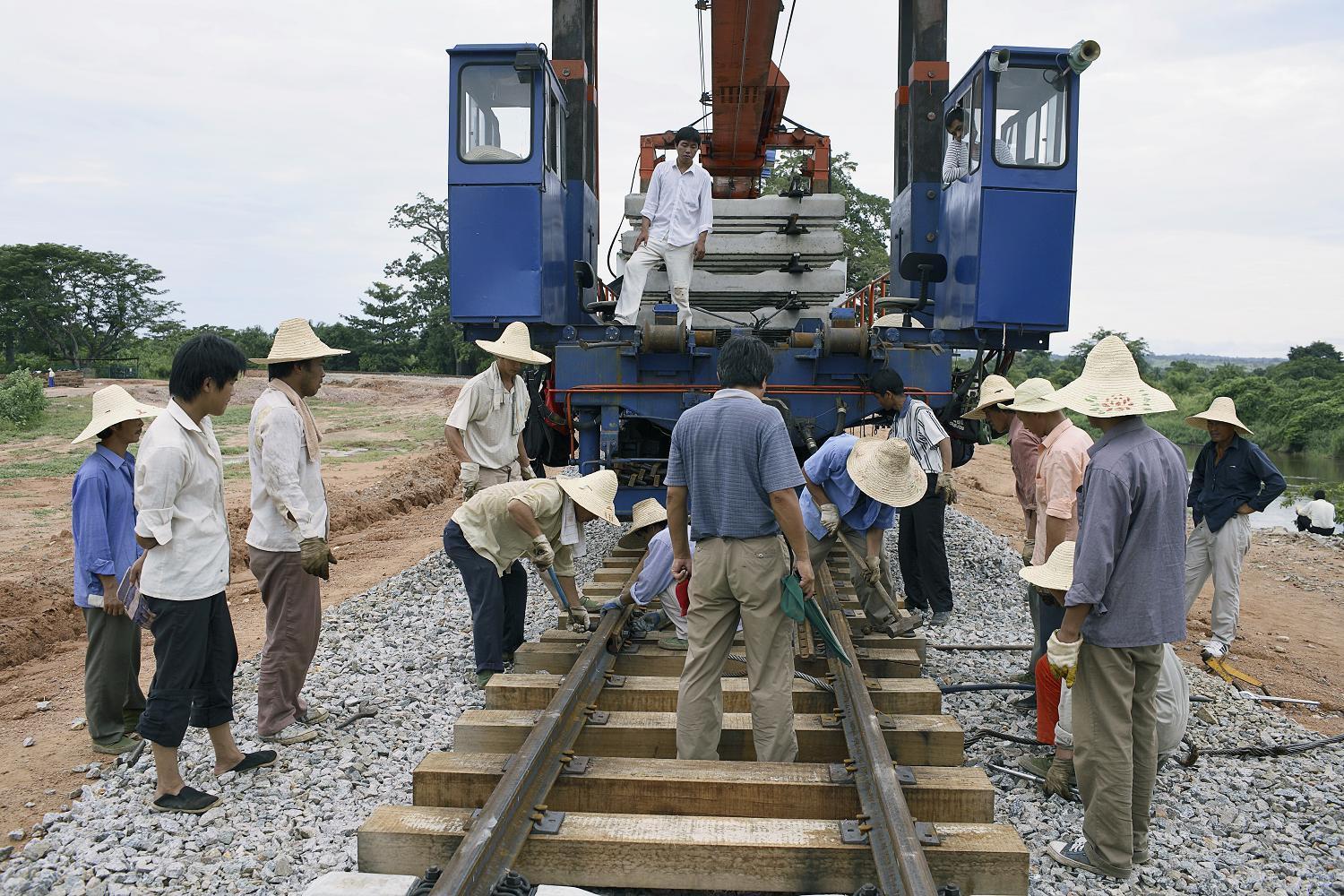 The number of Chinese people living in Angola is estimated to have dropped from a peak of more than 300,000 during the post-civil war construction boom to less than 20,000,  according to the Sunday Morning Post (SCMP).
"When the Angolan civil war ended in 2002 after 27 years of destruction, it was China rather than the West that agreed to fund the country's reconstruction. That coincided with the Chinese government's going-out strategy, which encouraged state-owned or private companies to venture overseas." the Post wrote.
The resulting infrastructure boom, especially in housing, roads and power plants, attracted several Chinese companies, and in 2004 the Export-Import Bank of China pledged US$2 billion in oil-backed loans to fund reconstruction.
In what came to be known as the Angola model, Luanda pioneered the concept of oil-backed loans as an easy way to access Chinese funding for the building of roads, hydroelectric dams and railways. It was successful until oil prices fell, forcing the country to pump more oil to service its debts.
In the interim, Angola became a star performer in sub-Saharan Africa, with its economy growing by an average of 11 per cent a year between 2001 and 2010.
In the early 2000s, Angola became Africa's biggest destination for Chinese capital, receiving US$42.6 billion from Chinese lenders – more than a quarter of China's total lending to African countries between 2000 and 2020.
But the boom was short-lived. When global oil prices plummeted to below US$50 a barrel in mid-2014 from a high of US$115 per barrel, the Angolan economy suffered.
It fell into recession in 2016 and contracted for five consecutive years. The Covid-19 pandemic exacerbated the problem, and the country only narrowly avoided a debt default recently.
Angolan president João Lourenço admitted in 2019 that the concept behind the oil-backed loans the country had signed with China was not working.
Researchers say the new Angolan government's change in attitude towards Chinese credit has contributed to a decline in the country's Chinese population, now estimated to have been reduced to less than 20,000.
"There are fewer and fewer Chinese citizens on the streets of Luanda," said Gilson Lazaro, an associate professor in the sociology department at Agostinho Neto University and an investigator at the Centre for African Studies at the Catholic University of Angola, quoted by SCMP.
"Most Chinese citizens in the city are outside the urban centre, in peripheral areas, in business or commercial projects," Lazaro said. "In some places you can say they are part of the Chinese trading community."
He attributed the exit of Chinese from Luanda to the end of employment contracts related to major construction projects. He said Chinese construction companies had maintained a notable presence in Angola during the past decade, with a particular focus on the construction of housing.
"Due to the end of contracts and changes in the priorities of the Angolan government, the Chinese presence has been substantially reduced to residual levels," Lazaro said.
Analysts say Angola's relationship with China has changed dramatically under the new government.
A 2021 study co-authored by Dominik Kopinski, an associate professor at the University of Wroclaw in Poland, found that the so-called Angola model is now regarded not only as unsustainable, but as posing an existential threat to the stability of the Angolan economy.
Kopinski, who is also a co-founder of the Polish Centre for African Studies, said Lourenço had made it clear that "the relationship with China got to the point where it was too cosy, too pricey and thus politically risky for the regime".
"There was some serious rethinking on the Chinese part at roughly the same time, and the realisation came that China might have become simply overexposed in Angola, and debt sustainability might be an issue," he said.
Kopinski, who has done extensive field studies in Angola, told the SCMP that as loans ground to a halt, Chinese state-owned enterprises were cut off from financing and most had left or drastically curtailed their operations in Angola.
"Nowadays, maybe 10,000 to 20,000 Chinese are living in Angola, compared with 300,000 at the peak," he said. "But the truth is that you can barely see Chinese on the streets of Luanda these days, so the honeymoon is over, and the Sino-Angolan marriage of convenience has reached a turning point."
Marisa Lourenco, an analyst at Control Risks, a global risk consultancy, who focuses on southern Africa, said that as Chinese investors fled to other markets and workers left, "we are seeing the return of old partners to Angola", like Brazilian conglomerate Novonor, formerly Odebrecht, and Mitrelli from Israel.
She said no new Chinese projects had been announced under President Lourenco, and only Huawei, in the telecoms sector, was active.
"President Lourenco has fostered strong ties to the United States and Germany as well as strengthening existing ties with old partners France and Portugal," she said.
However, Lazaro said Angola was still a long way from substantially reducing its dependence on China. "There has been movement in this direction, but there is still a long way to go before this can become a reality," he said.