China looks to strengthen trade and investment ties with Brazil
China looks to strengthen trade and investment ties with Brazil

Link copied
Ambassador highlights Chinese interests in Latin America, and points to vast potential for two-way growth.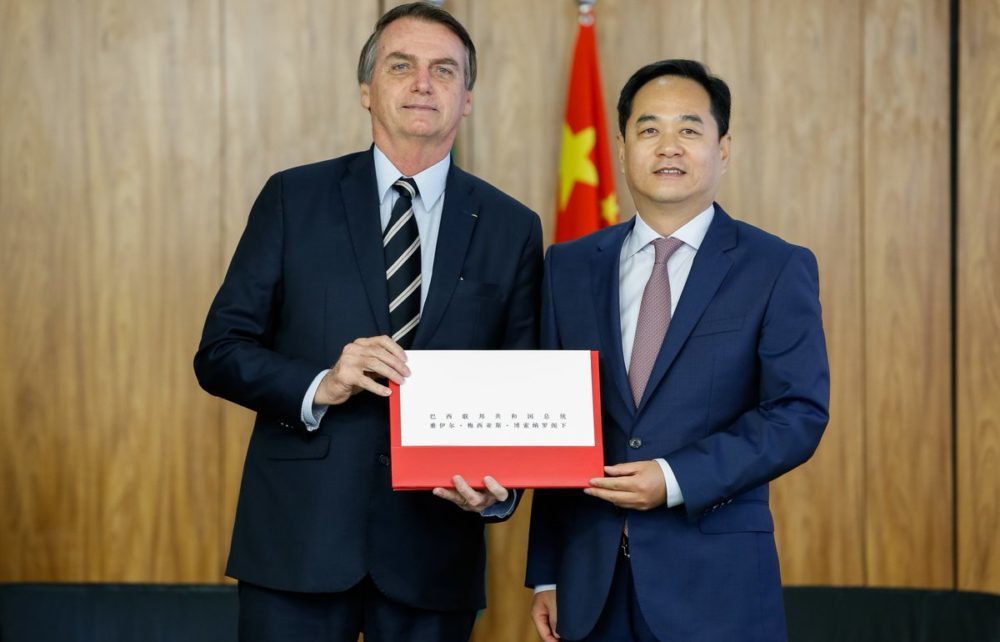 China wants to create stronger trade and investment ties with Brazil, and expects South America's largest economy to ensure a "non-discriminatory business environment" for its companies, according to the Chinese ambassador to Brasília.
Yang Wanming acknowledged that in 2020 the pandemic had made business visits, trade negotiations and technical visits to projects difficult, but also emphasised that the problem was temporary.
China has launched more than 2,500 companies in Latin America, invested more than US$ 430 billion and created more than 1.8 million jobs in cumulative terms, Yang told the Brazilian newspaper O Globo. In financial cooperation, US$ 22 billion of a US$ 35 billion credit line for the region has already been applied.
In Brazil, Yang said, China has invested more than US$ 80 billion in agriculture, energy, mining, infrastructure, telecommunications and electricity, creating more than 40,000 direct jobs.
"Last year, despite the challenges posed by the pandemic, Chinese companies increased their investments in infrastructure projects, new energy, agriculture and other fields," said Yang.
"This demonstrates the confidence and enthusiasm that Chinese entrepreneurs have in Brazil. In the context of the pandemic, it is even more pertinent to consolidate and expand these investments.
"We hope that the Brazilian side will continue to provide Chinese companies with an impartial, open, transparent and non-discriminatory business environment."
Yang, who has used social media to respond to critical comments about China from members of the Jair Bolsonaro government, stressed that China and Brazil are "global strategic partners" and that Beijing intends to deepen relations and maintain communication and frequent coordination with the federal government."
He added: "We look forward to working with the Brazilian side to implement the consensus of the two heads of state on bilateral relations, and to consolidate and expand pragmatic cooperation." 
Yang said that the growth of the Chinese economy will provide Brazil with greater space for its quality products, technologies and services, and invited more Brazilian companies to expand their investments in China, especially in emerging sectors"
The two countries can also strengthen cooperation in technological innovation and green and low-carbon industries and expand the frontier of cooperation to new fields, such as artificial intelligence, Internet of Things, 5G, smart cities and biotechnology, he said.