Macao Eco-influencers: Environmentalist Queenie Fok says anyone can be a nature hero
Macao Eco-influencers: Environmentalist Queenie Fok says anyone can be a nature hero

Link copied
Queenie Fok, chairman of Greenfuture Macau, believes that it's what we do – not what we know – that will build a more sustainable Macao. That's why the NGO has turned its focus to hands-on environmental education programmes.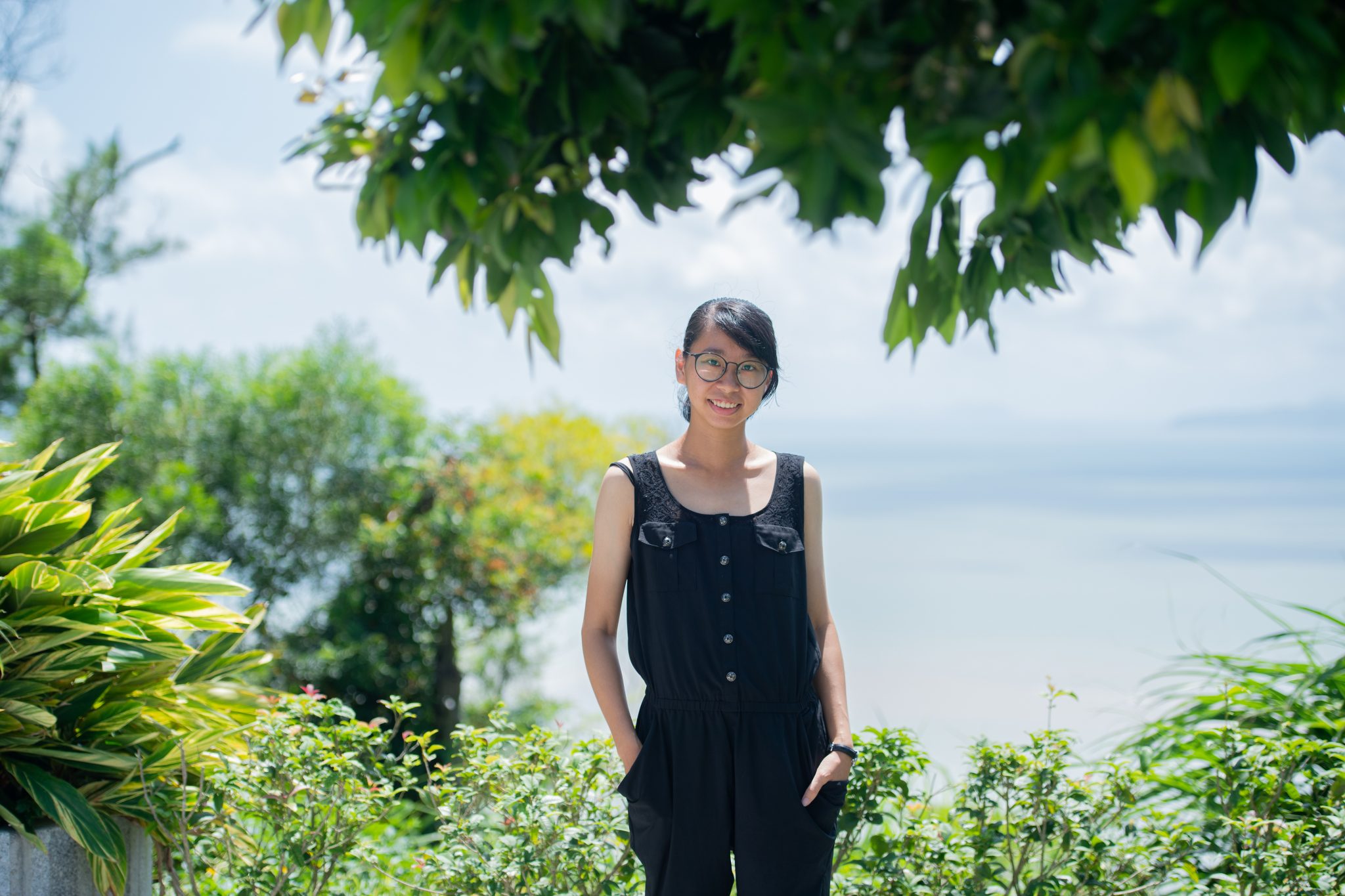 "Environmentalist" is probably not a job title you hear every day in Macao. But it can be a highly rewarding career path as communities around the world grapple with climate change, pollution and other natural crises.
Macao-born Queenie Fok is one young environmentalist who saw the writing on the wall. The 31-year-old says she first became interested in environmental protection when she was a secondary school student. 
"At first, I started to notice that Macao was really lagging behind in recycling," she says. "But as I became more informed, I realised the solution really lies in waste reduction and maintaining a green lifestyle."
After completing a degree in environmental science at Nanjing University in 2012, Fok was eager to return to Macao and promote eco-conscious living in her hometown through events, competitions, and wide-scale public service campaigns. 
But her ambitious vision proved challenging in Macao, which still had a relatively nascent sustainability industry. According to Fok, more than 60 environmental NGOs were registered in Macao at that time, but only a handful actively hosted community events. 
Fortunately, Fok connected with Greenfuture Macau, a local environmental NGO founded that same year, which hired her to run the association. "At that time, I was the only employee who could work full-time and handle the NGO's day-to-day work," says Fok. "It was natural for Greenfuture to let me lead the organisation not long after I joined." 
Great green ambitions
It didn't take long – just a year, in fact – for Fok to showcase her leadership acumen at Greenfuture Macao. In 2013, the NGO appointed her as chairman. When asked if she felt intimidated to take on such an important role so quickly, she says: "For me, it's simply a change of title because I have been doing the work." 
Still, large-scale talks, galas and conferences were off the table due to the organisation's limited budget and resources. "I always wanted to host big events, I wanted to influence as many people as possible," she recalls. "But I had no idea that such events would require more time and resources than we can afford."
As she dove deeper into the local scene, Fok learned that there were other, more cost-effective ways to get the word out. In 2013, she organised the Secondary Students Eco Protection Knowledge Competition (also known as the Green Cup). Nearly 500 students from more than 20 secondary schools took part in what was Macao's first major competition about ecological knowledge.
Fok and her team were amazed by the participants' depth of knowledge, but simultaneously worried that it may not convert into long-term lifestyle choices. "After the event, we reflected a lot on Greenfuture's direction," she says. "And we decided that it's more important to demonstrate practical actions." 
Greenfuture Macau adjusted its approach and started organising more interactive events and experiences. They have held everything from beach clean-ups to vegetarian dining experiences, upcycling workshops, and talks and workshops at schools in the city. Through these initiatives, Fok hopes to instil environmental awareness in young people – not just in terms of facts and information, but everyday decisions, too.   
Students of sustainability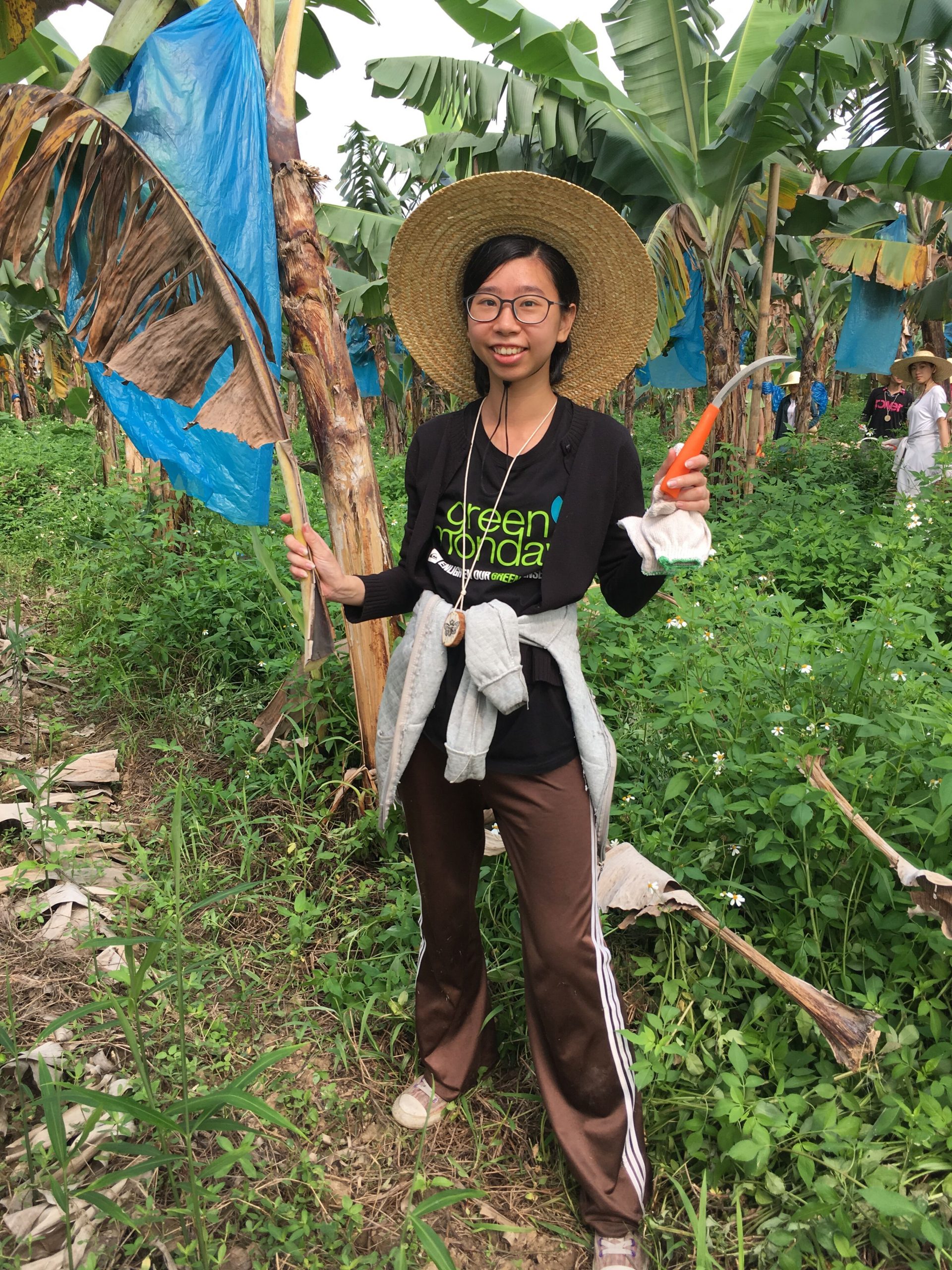 One initiative, in particular, reflects this mission. Since its launch in 2014, the Green Project Macau programme has recruited around 30 students a year to take part in events, activism campaigns and knowledge-exchange experiences in mainland China.
"With small groups, we can explore an issue more deeply and see a longer-term impact," she explains. "We believe that face-to-face interaction and hands-on participation are the most impactful ways to increase engagement and spread the messages." 
Past participants, she says, have made impactful changes after the programme. For instance, some students started bringing reusable lunch boxes to school or events. Others have changed their shopping habits, reduced waste and devoted free time to environmental efforts. 
"These environmentally conscious individuals have created social media groups and platforms to exchange or give away second-hand items. They also post the latest information about environmental events, suggest channels for buying eco-friendly products and share waste reduction tips," says Fok, noting the empowering nature of the internet. "Everybody can be a hero for nature." 
Looking ahead, Fok believes that Macao needs to integrate environmental science principles across every industry, if the city wants to develop sustainably.
"Environmental science is an interdisciplinary field, which includes environmental chemistry and environmental engineering," she says. "Therefore, when it comes to solving environmental problems, it requires the integration of environmental elements in different fields and professions."
Furthermore, she believes that society needs to create more relevant employment opportunities, such as water conservation engineering, green architecture and sustainable product design. 
As for Greenfuture, the NGO plans to recruit more people to create and lead engaging, environmental education programmes. "Our goal is to nurture more environmental educators," says Fok, "so that they can influence more people and raise awareness in environmental protection."