Sports for All Festival 2022 to be held this weekend
Sports for All Festival 2022 to be held this weekend

Link copied
First event to be staged since major Covid-19 outbreak set to lay groundwork for Senior Citizens' Sports Day, postponed Summer Sports Festival and Physical Challenge Day in September.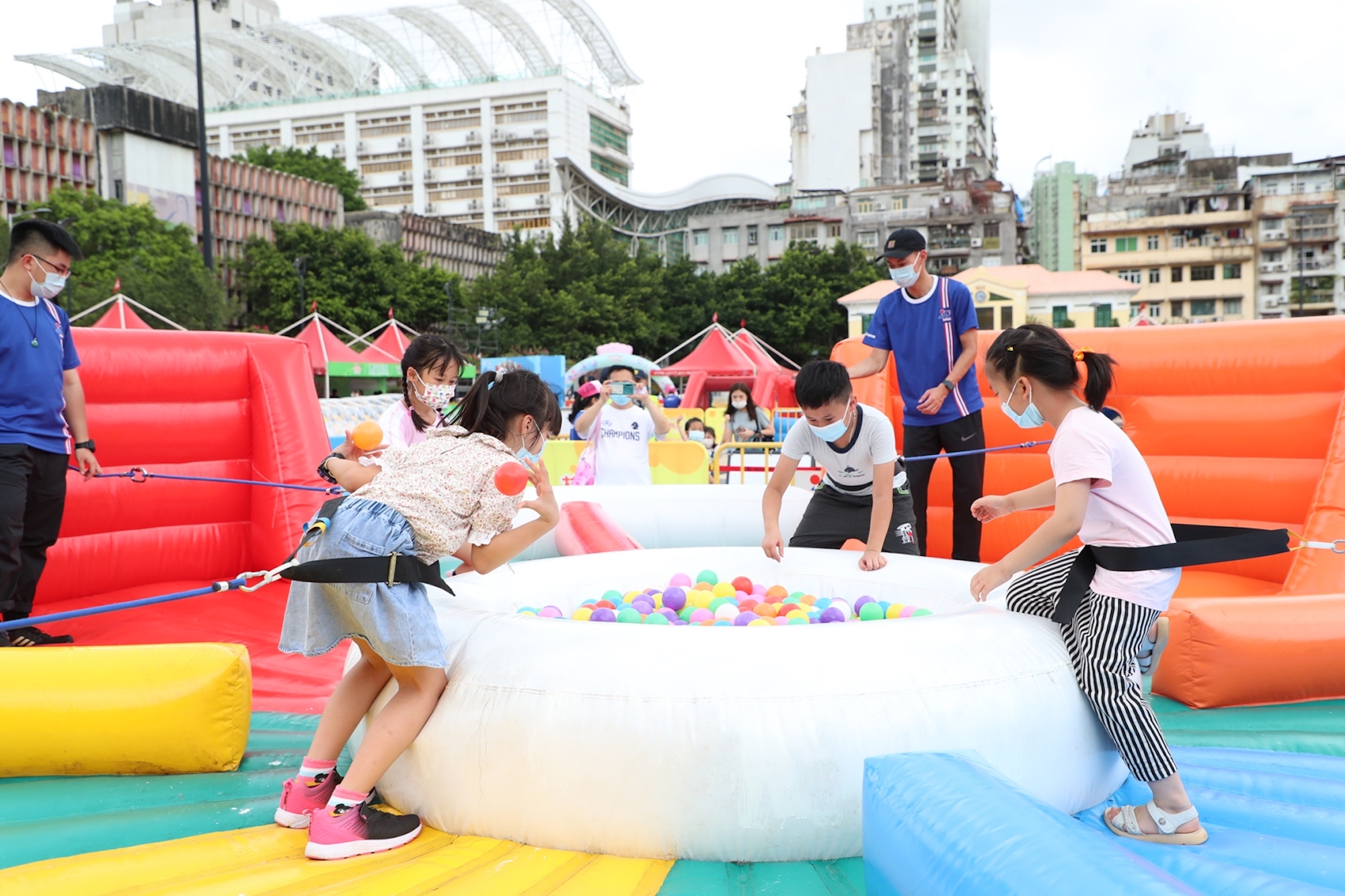 The Sports for All Festival 2022 will be held this weekend from 4 pm to 8 pm in Praça do Tap Seac.
Sports Bureau (ID) Sports Development Department Chief Chao Kuok Wai said that four themed areas, including large inflatable props, recreation and sports, a "small soldier" obstacle experience, and a leisure area promoting sports and food, will be set up for the festival. Various performances will be organised during the festival, Chao said, adding that members of the public are welcome to attend and enjoy the event as long as they adhered to Covid-19 precautions.
Chao said that more obstacle courses for children and youth will be added to enrich this year's festival.
He said that the festival, which is organised by the ID and co-organised by the Outstanding Sports Club and the MR.J Sports Association of Macao, would be the first leisure and sports event to be held since the recent Covid-19 outbreak on 18 June, adding that more public sports activities would be launched in the coming months, such as the Senior Citizens' Sports Day, the delayed Summer Sports Festival and the Physical Challenge Day in September.
Chao also said that in order to broaden the scope of public sports promotion, the bureau would seek to cooperate with more associations and organisations. 
Chao underlined that in line with the government's Covid-19 pandemic prevention and control measures, people attending the festival must have received two doses of Covid-19 vaccine at least 14 days before the event, or show a seven-day negative nucleic acid test result upon entry, The Macau Post Daily reported.