Macao suffer a 4-0 thrashing in an away game against Cambodia
Macao suffer a 4-0 thrashing in an away game against Cambodia

Link copied
The SAR squad struggled to find a goal yet again and was outclassed by an aggressive Cambodian side.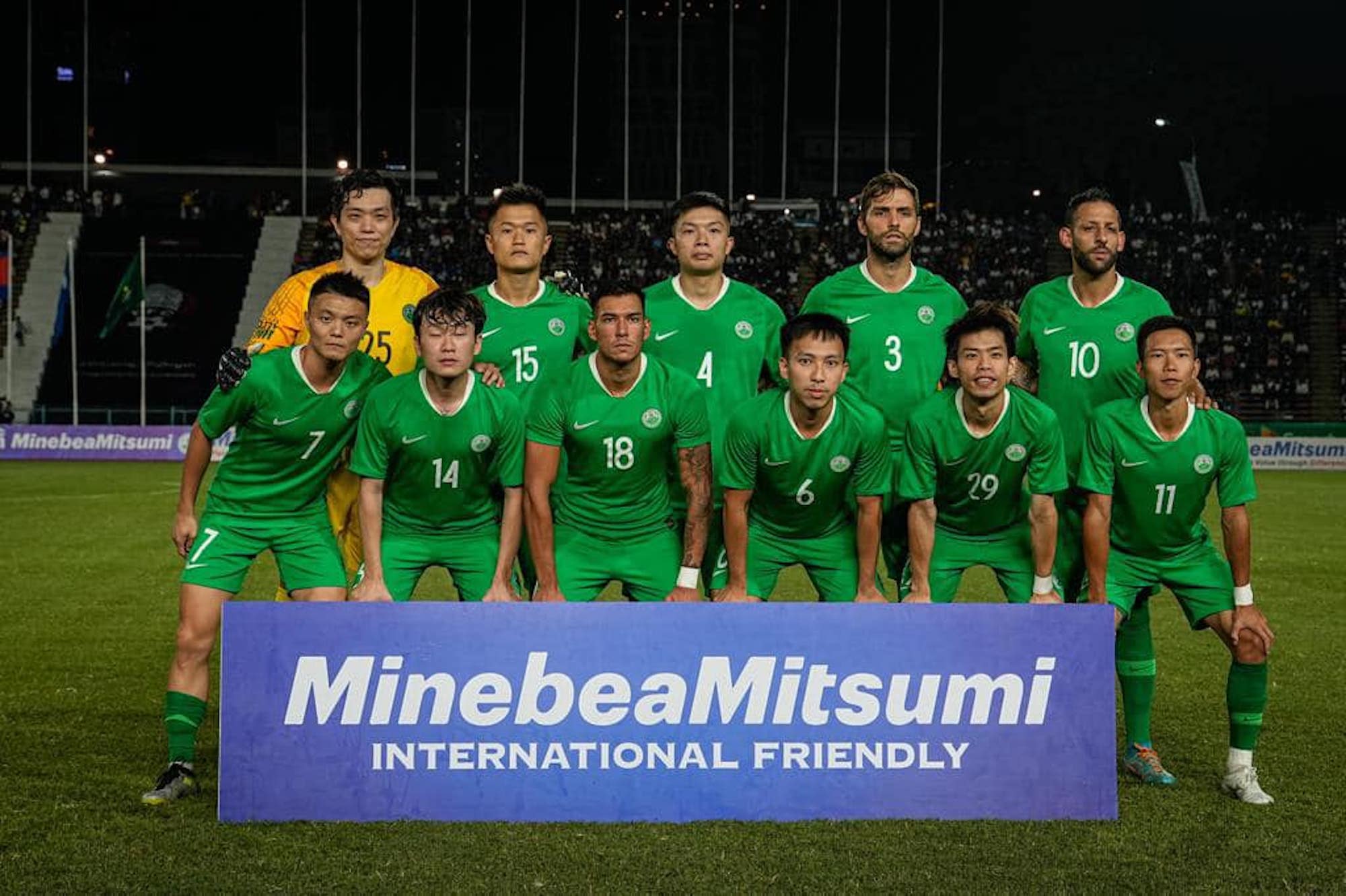 The Macao men's football team experienced its fourth consecutive loss this year at the international level, going down 4-0 to Cambodia at the Olympic National Stadium in Phnom Penh.
With the two sides facing each other six times since 2008, and Macao only winning once, the odds were against the visitors from the beginning,
Cambodia defended well in the opening 10 minutes, with the SAR struggling to get touches in the opposition's box. The home side's winger, Lim Pisoth, made a good solo run past Macao's defence in the 13th minute, but the ball ended up in the side of the net.
Later, in the 17th minute, Macao's captain Nicholas Torrão had his sights on goal but chose to take an early shot which went wide. A minute later, Cambodia's striker, Sieng Chanthea, slotted home a beautiful header through a lobbed cross from Kan Pisal to make it 1-0.
The second goal came two minutes later, after Macao's Vitor Almeida failed to make a clearance, which saw Chanthea get a double for his side.
In the 39th minute, Pisoth backheeled a pass to centre-back Soeuy Visal, who crossed the ball into Macao's box. The ball hit the post and went into the back of the net, making it 3-0 in the first half. 
[See more: What's next for football in Macao?]
Cambodia started the second half just as they did the first, by pressuring the SAR's defence. 
In the 60th minute, Macao's Leung Chi Seng lobbed a decent pass to Torrão who volleyed a good shot on goal but was called offside. Torrão continued with another shot on target for Macao, which had more chances than in the first half. 
Torrão was at it again in the 62nd minute, following a good cross from Cheong Hoi San, and volleyed the ball but it hit the post.
Cambodia dominated possession for the next 20 minutes, which led to the fourth goal. A short pass into the box from Muslim Yeu to Roeung Bunheang saw the game become a foregone conclusion at 4-0. 
During the press conference, Macao's head coach Lázaro Oliveira said, "This was a very good game" in the sense that it "let us know where the problem was."
He conceded: "We worked hard to score a goal but failed in the end."