The final two shows of Macao's fireworks contest will take place on Wednesday
The final two shows of Macao's fireworks contest will take place on Wednesday

Link copied
Typhoon Koinu, which skirted within 70 kilometres of Macao, forced the postponement of displays originally set to take place over the weekend.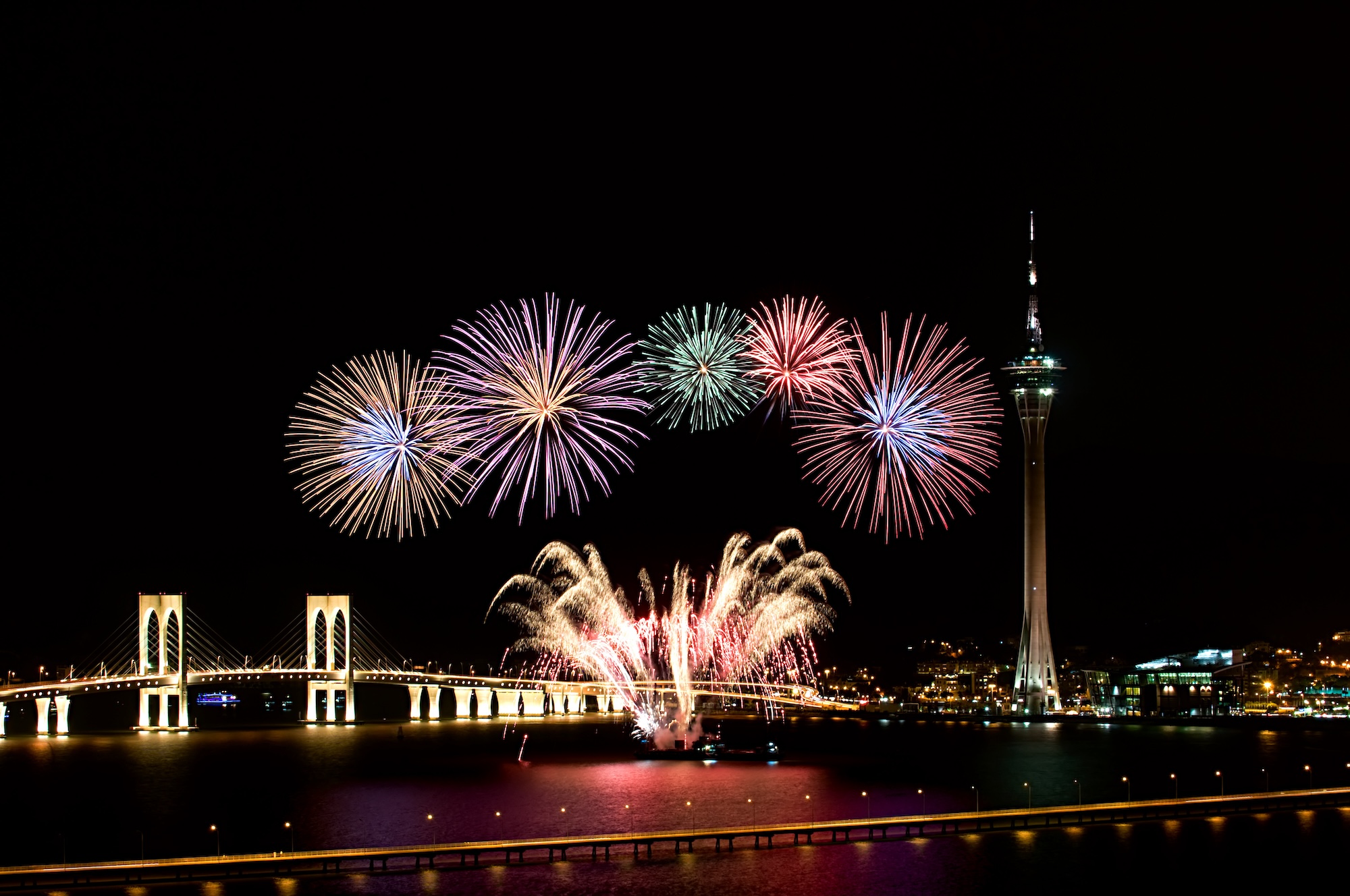 The last two shows of the 31st Macao International Fireworks Display Contest, originally slated for 7 October, have been rescheduled to this Wednesday as a result of Typhoon Koinu which came within 70 kilometres of Macao on the weekend.  
The fireworks will take place at 9 pm and 9:45 pm, respectively staged by teams from the UK's MLE Pyrotechnics and Germany's Potsdamer Feuerwerk. Displays are expected to last around 18 minutes. 
In total, pyrotechnic teams from ten countries have taken part in this year's edition of the contest – the first after a long hiatus caused by the Covid-19 pandemic. 
[See more: Fireworks and other outdoor events scrapped as Typhoon Koinu approaches Macao]
A Fireworks Carnival is held next to the Macau Tower on each evening of the competition, featuring food, performances and games. There are also themed markets held at Anim'Arte and the Taipa Waterfront Leisure Area.
The Macao Government Tourism Office has suggested five vantage points offering the best views. They are: Nam Van Lake, Avenida de Oceano da Taipa, the waterfront area beside the Macau Science Centre, Avenida de Sagres and Avenida Dr. Sun Yat Sen. 
The winner of the 30th iteration of the contest, which was held in 2019, was Japan, while China and France were in second and third place respectively. 
—With reporting by Kenny Fong