A series of videos about Macao's Catholic history has been released
A series of videos about Macao's Catholic history has been released

Link copied
Sponsored by the Cultural Development Fund, the series aims to promote awareness of Macao's long and rich Catholic heritage.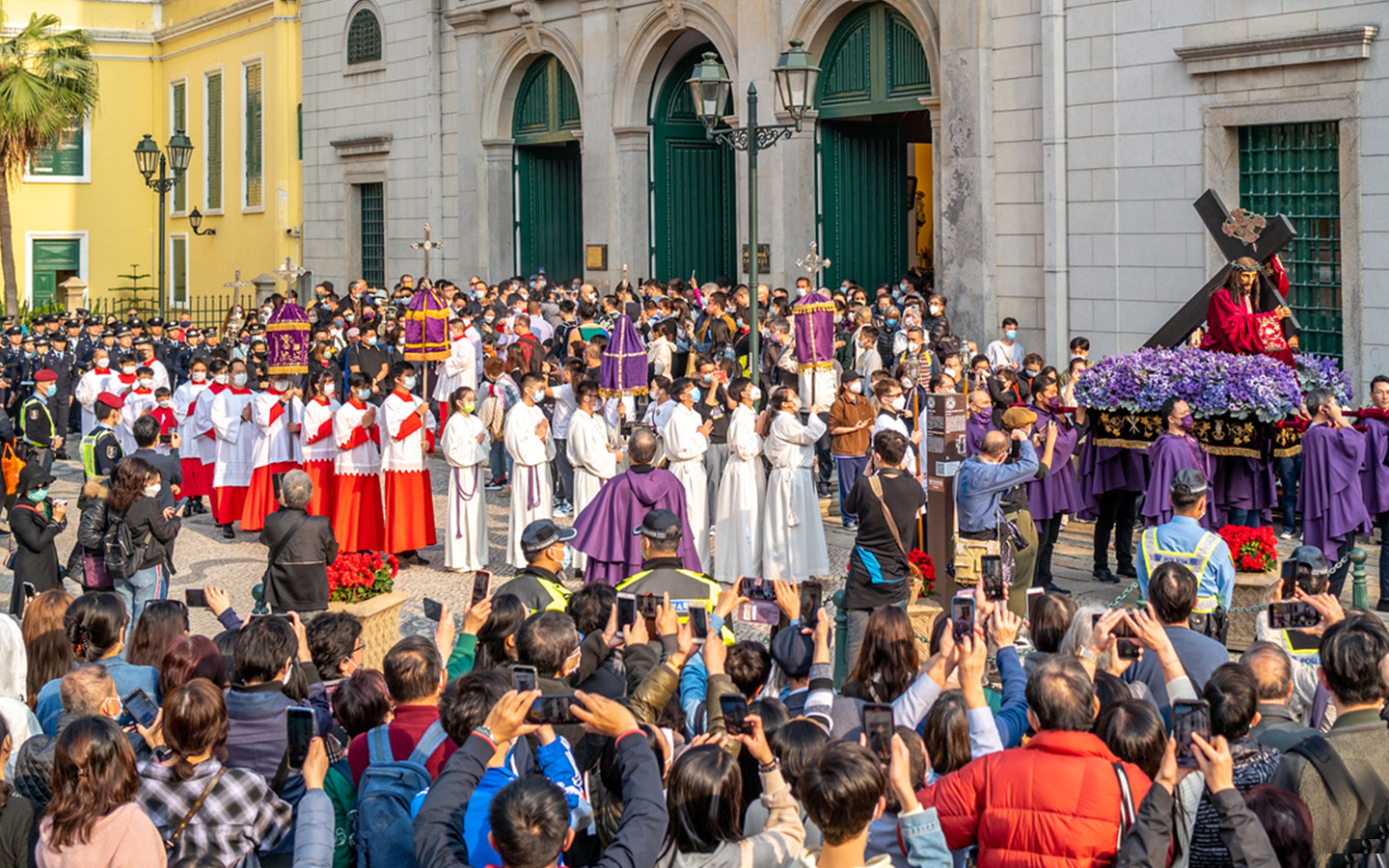 The Macau Catholic Culture Association has unveiled a series of eight short videos depicting the territory's deep Catholic connections.
Entitled City in the Name of God – Macau World Catholic Heritage, the documentaries aim to "raise public awareness of Macao's unique Catholic world heritage and the rich history behind it," the association says.
According to Jornal Tribuna de Macau, the first video, which features the Ruins of St. Paul's, was shown at a launch ceremony officiated by Bishop D. Stephen Lee, who is also the organisation's president.
[See more: The man who made St Paul's and the secrets behind the ruins that few tourists know]
The bishop said that Catholicism had existed in Macao for nearly 450 years and led to the creation of a rich Catholic culture that inspired people "to seek the meaning of life, truth, goodness and beauty in everyday life." 
Each of the eight episodes covers an aspect of Catholicism in the territory through the history of a different sacred site, and is available with Chinese and English subtitles. The videos will be made available on the association's Facebook page and YouTube Channel.
The project has been sponsored by the Cultural Development Fund.