Seven questions with Prema Racing team principal René Rosin
Seven questions with Prema Racing team principal René Rosin

Link copied
Prema's team principal René Rosin led his team to two trophies at the opening weekend of the Macau Grand Prix. Here's what he expects from the upcoming weekend.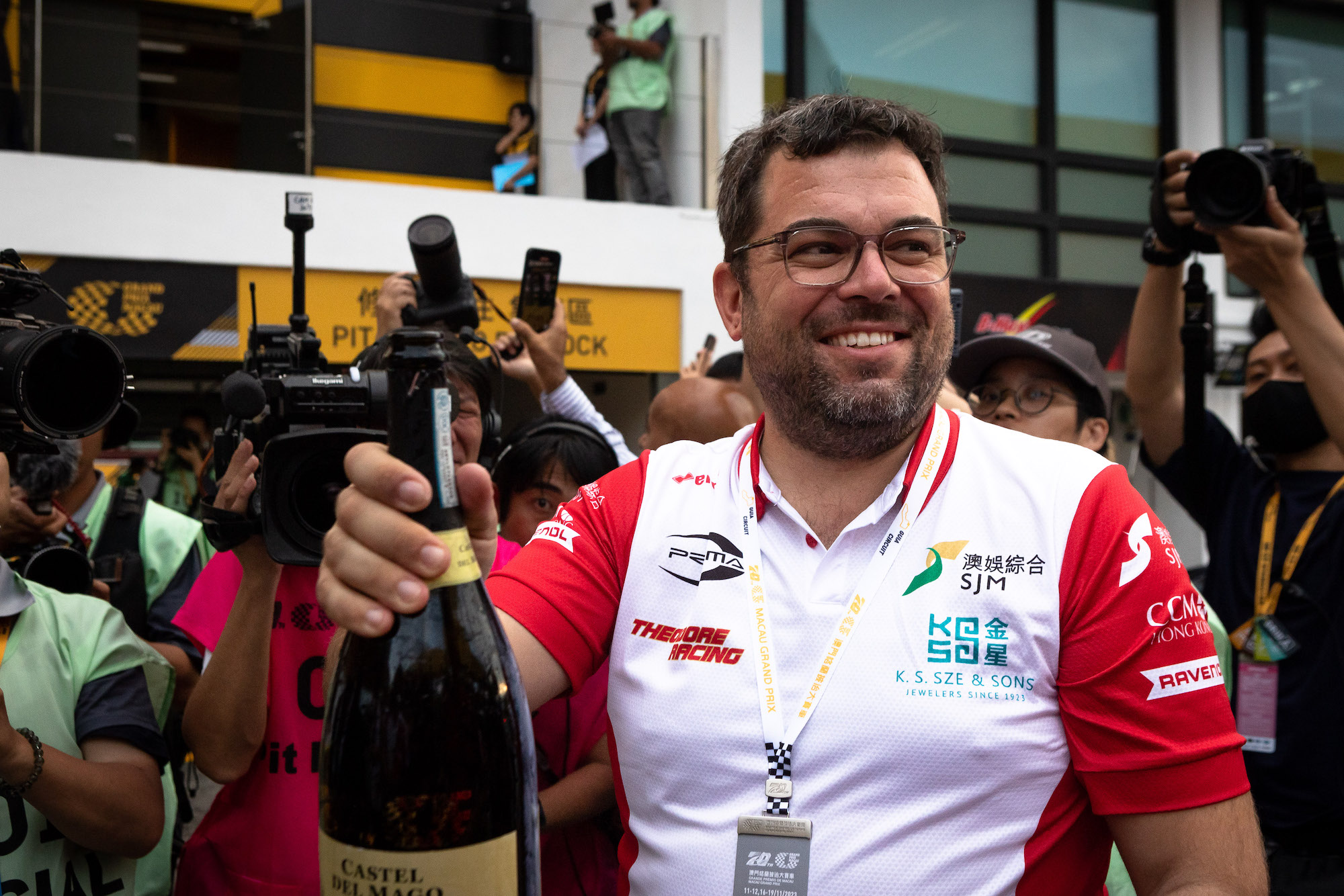 In junior Formula racing history, there is no team more successful than Prema Racing. 
The team was founded in 1984 by Angelo Rosin and Giorgio Piccolo. Many drivers who have passed through Prema Racing have climbed to the top of the ladder in the motorsports world. In the current Formula 1 championship, seven out of the 20-man grid are Prema Academy graduates. Namely Valtteri Botas, Charles Leclerc, Pierre Gasly, Oscar Piastri, Guan Yu Zhou, Esteban Ocon and Lance Stroll.
Today, the team is managed by Angelo's son René Rosin, who is also Prema Racing's team principal. Rosin steered the team to 24 wins in 2019 and has seen Prema on the podium 56 times in the Formula 3 championship, bagging three Drivers' Championships and two Team titles. This year, the team is in form: Dane Frederik Vesti came in second and Estonian Paul Aron placed third in the Formula 2 and 3 championships respectively. 
This year also marks the 40th anniversary of Prema Racing and the 50th anniversary of Theodore Racing founded by Teddy Yip. The two teams signed a partnership in 2013 and were named Prema Theodore Racing. That same year, they went on to win the FIA Formula 3 Intercontinental Cup at the Macau Grand Prix with Alex Lynn. Since then the two teams have shared a long track record of wins, both internationally and at the Macau Grand Prix. 
After SJM Theodore PREMA Racing announced its entry into the 70th Macau Grand Prix, all eyes were on them for another victory. And sure enough the team claimed the top two F4 spots last weekend with a spectacular display from Arvid Lindblad and Macao's Charles Leong. 
SJM Theodore PREMA Racing team principal René Rosin sat with us and talked about his journey into motorsports and expectations for the upcoming Macau Formula 3 race.
This interview has been edited for length and clarity.
[See more: These are the Macau Grand Prix races you shouldn't miss]
How long have you been in motorsports and why did you get into it?
My dad founded the team in 1983 and my life revolved around it. I was always on the circuit together with my dad during summertime and school breaks. First,  around Italy, and then Europe. In 2005 after I graduated from university, my dad asked whether I would like to join his team. And I said, "Yes, why not?" 
From there I started as the first team manager and in the last three years, I have been the managing director and team principal of the company. I overlook all the operations of the team. I'm the final word on everything. 
Talk us through the drivers that have passed through Prema Racing.
I would say more than 40 percent of [Formula motorsport] drivers have grown and passed through Prema. That is something we're really proud of. There is not one in particular, but I just remember everybody. Because they have all been part of our family in all the racing categories. Now we are running a team in all the feeder series, starting from Formula 4 into Formula Regional; into Formula 3 and Formula 2. We are one of the biggest operations worldwide on Junior Formula and we're really proud of what we're doing.
When was the first time you came to Macao?
In 1997. Our driver was André Couto from Macao. Back then, André was living with us in my house when he was in Italy. He called me brother because, of course, we spent quite a lot of time together. 
[See more: Five female racers you'll see at the 2023 Macau Grand Prix]
What's your routine been like in Macao so far?
Trying to get sleep because I'm not able to get over the jetlag. The time difference from Italy to here is seven hours. The last two days have been hard and I was not able to sleep last night. I only slept for an hour and I've been waking up quite early. Then I go to the track and speak with the mechanics, engineers, and drivers. This week, we have a lot of media activities with our partner Theodore Racing and SJM here in Macao. Then we will start the activities of the proper racing weekend for the Formula 3 Cup. 
A few words about Macao's challenging Guia Circuit?
Macao is one of the most challenging circuits and we were looking forward to coming back to Macao after the pandemic. We have always been fighting for wins. We won a few times in Macao in Formula 3. Winning in Macao has always been a big emotion because there are a lot of factors to consider like the team effort, the job that you're doing, the long hours and flights. It is something particular and winning in Macao is always something incredible to say.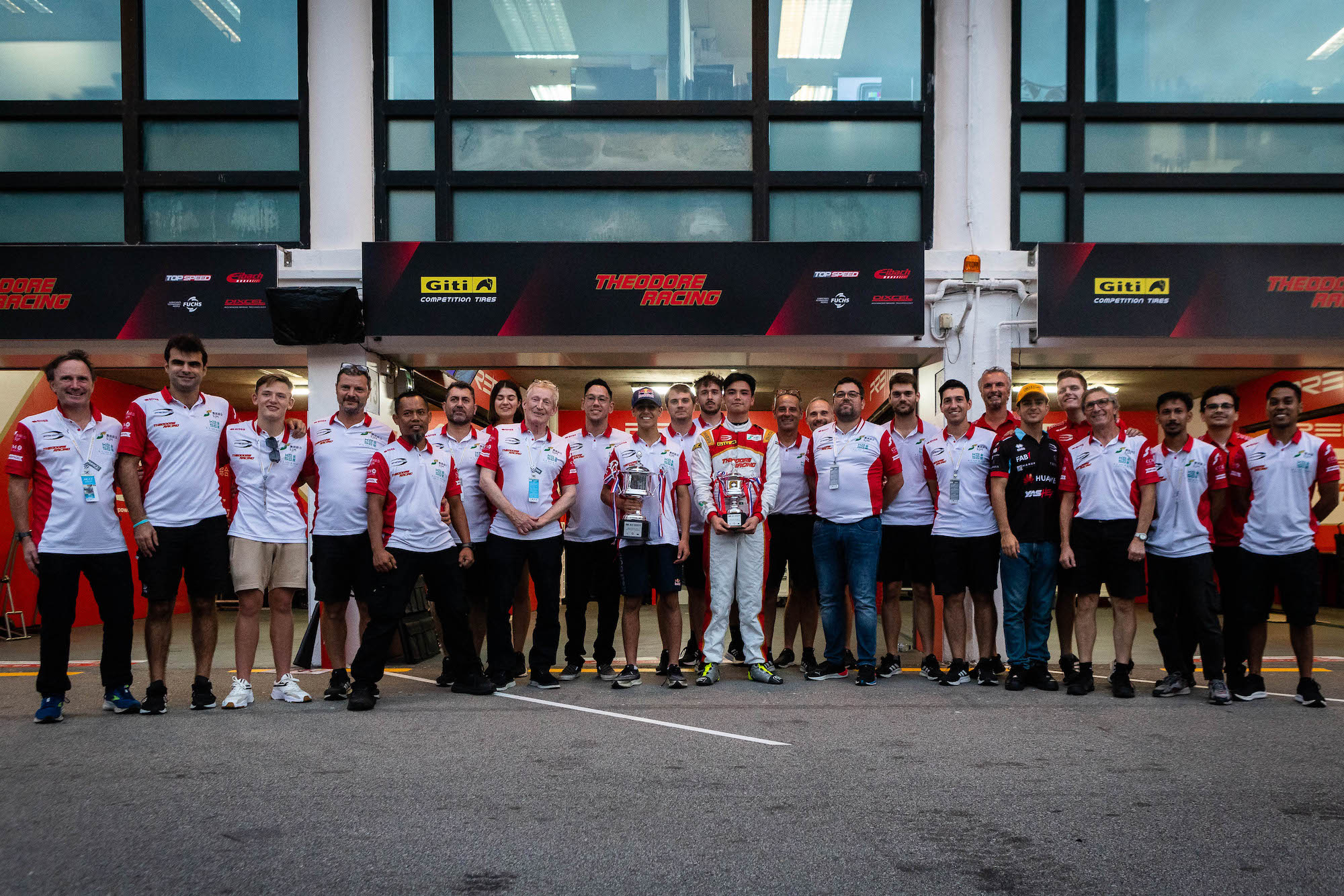 You already won two titles last weekend. What are your expectations for the upcoming F3 race?
The level will be very high. There will be experienced drivers and we have rookie drivers. They have arrived with no experience in Macao, but are very highly competitive. They've been in P3 and P6 in the championship in Formula 3 and placed P2 and P3 in Monaco. So we have quite high expectations, but it will be important to start step by step. Trying to do the maximum job, and maximise the laps up on Friday afternoon and the day of the qualifications.
What are the things your father taught you growing up?
Look for perfection. Try to maximise all the time. Never sit on results and always look forward.