Local 100-metre men's record smashed by university sprinter
Local 100-metre men's record smashed by university sprinter

Link copied
'It was a surprise' says Lawrence Chan after taking part in a schools meet and breaking a long-standing athletics record.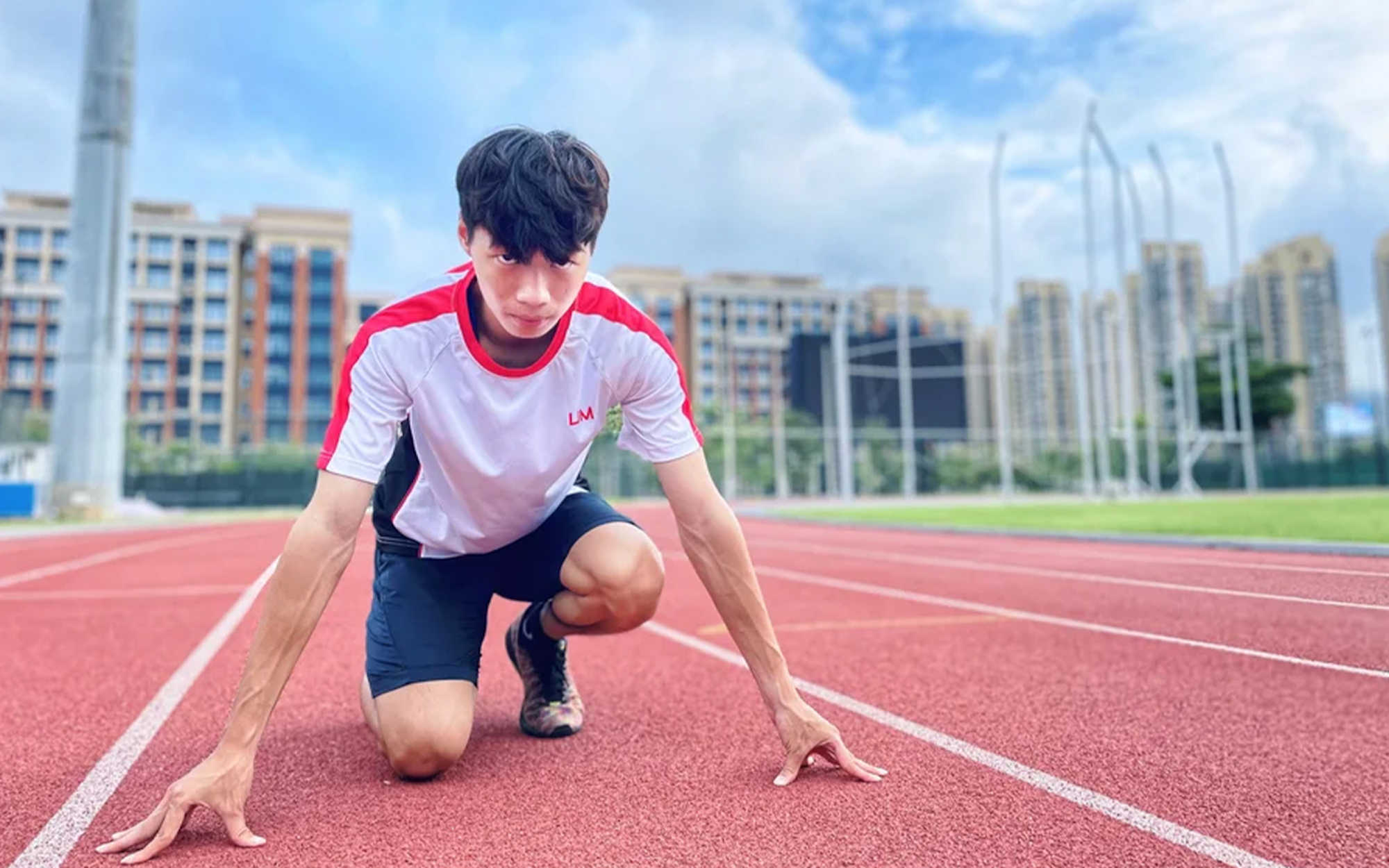 Sprinter Lawrence Chan set a new local 100-metre men's record at the SAR's inter-school competition on Sunday. 
TDM reported Chan's time as 10.61 seconds but the clock in the broadcaster's footage of the event shows a time of 10.62.
In any case, the time is well clear of Macao's previous 100-metre record of 10.67 seconds, posted by Leong Ka Cheung in 1993.
Video of the race shows Chan outclassing the rest of the pack, pulling dramatically ahead in the race's early stages.
[See more: The 2023 Sands China Macao International 10k race is offering 700,000 patacas in prizes]
"It was a surprise," Lawrence Chan told TDM after the event. Initially, he said, "I just considered this a test run and planned to break the record at other competitions later." 
The national record for the event is held by Su Bingtian, who ran a personal best of 9.83 seconds at the Olympic Games in Tokyo in 2021.
Su is reportedly the first ever Asian-born sprinter to run the distance in under 10 seconds.