How chess made moves in Macao during the pandemic
How chess made moves in Macao during the pandemic

Link copied
Chess was fading fast from the public consciousness in Macao until the Covid-19 pandemic renewed interest in the game. Here's how local players, coaches and the Macau Chess Federation are bringing it back into the spotlight.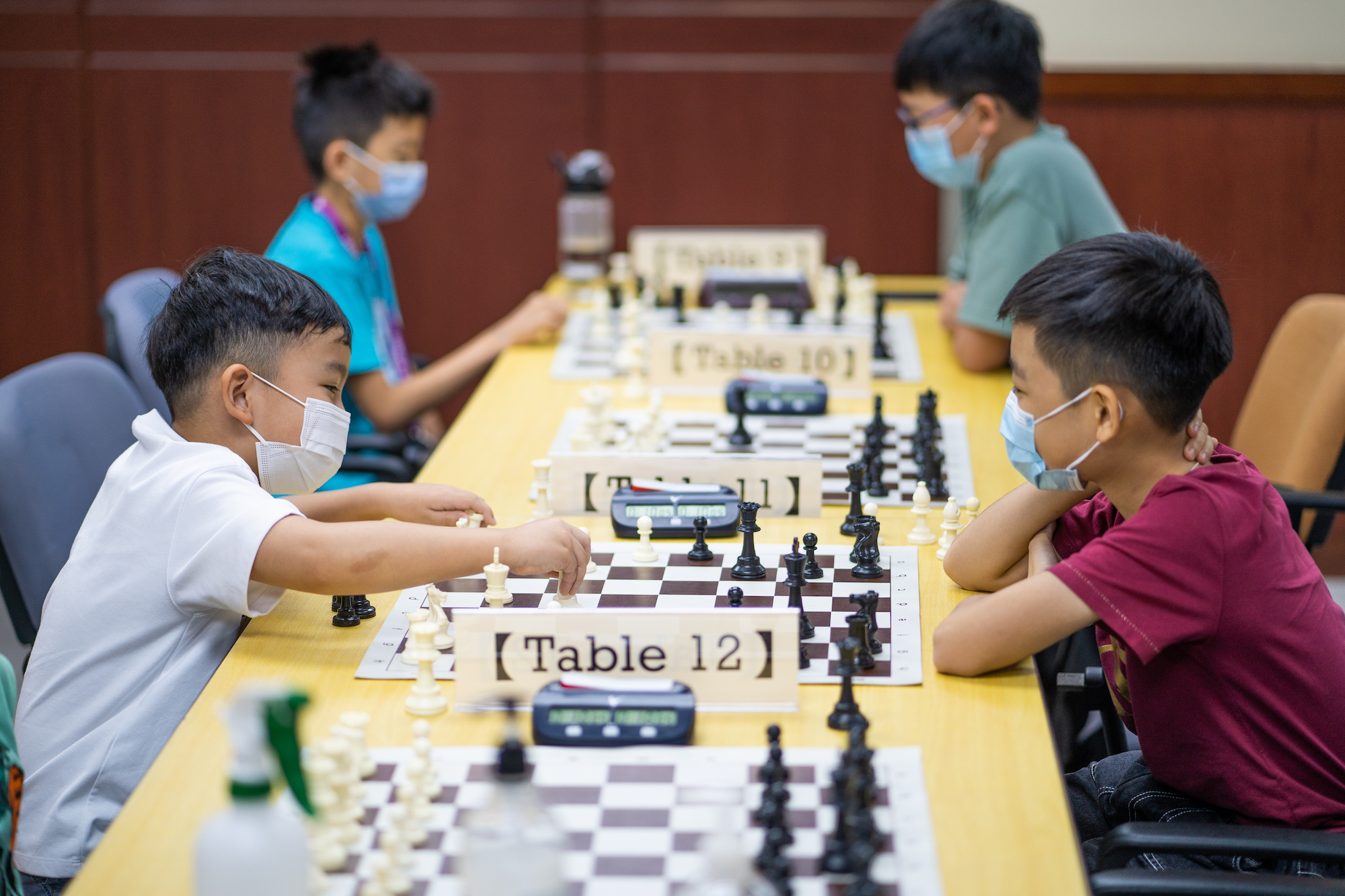 While much of the world was swept up in "The Queen's Gambit" in 2020 – the Netflix instant classic about a chess prodigy – Macao must have been tuned in to something else. 
As chess drew renewed interest globally, with chess set sales surging and gameplay doubling on Chess.com, Macao chess players like Herman Ho, the permanent secretary of the Grupo de Xadrez de Macau (GXM) – known in English as the Macau Chess Federation – were struggling to find competitors.
In his role for the GXM, he has been trying to recruit more young people to play, but for years, he couldn't find many takers. "I just want to find people to join the chess federation and our activities. I'm not asking much – just for chess to survive," he says. 
Ho might finally be in luck. 
With pandemic rules restricting travel, many people in the city have picked up new hobbies, including chess, that don't require physical contact or many people to play. 
Lately, he has seen more young people joining the federation's chess tournaments and casual matches, while a Finnish chess pro has started up two growing chess clubs at a local school. 
If the city's chess experts make the right moves, the game might establish deeper and more lasting roots in the city.
Getting on the board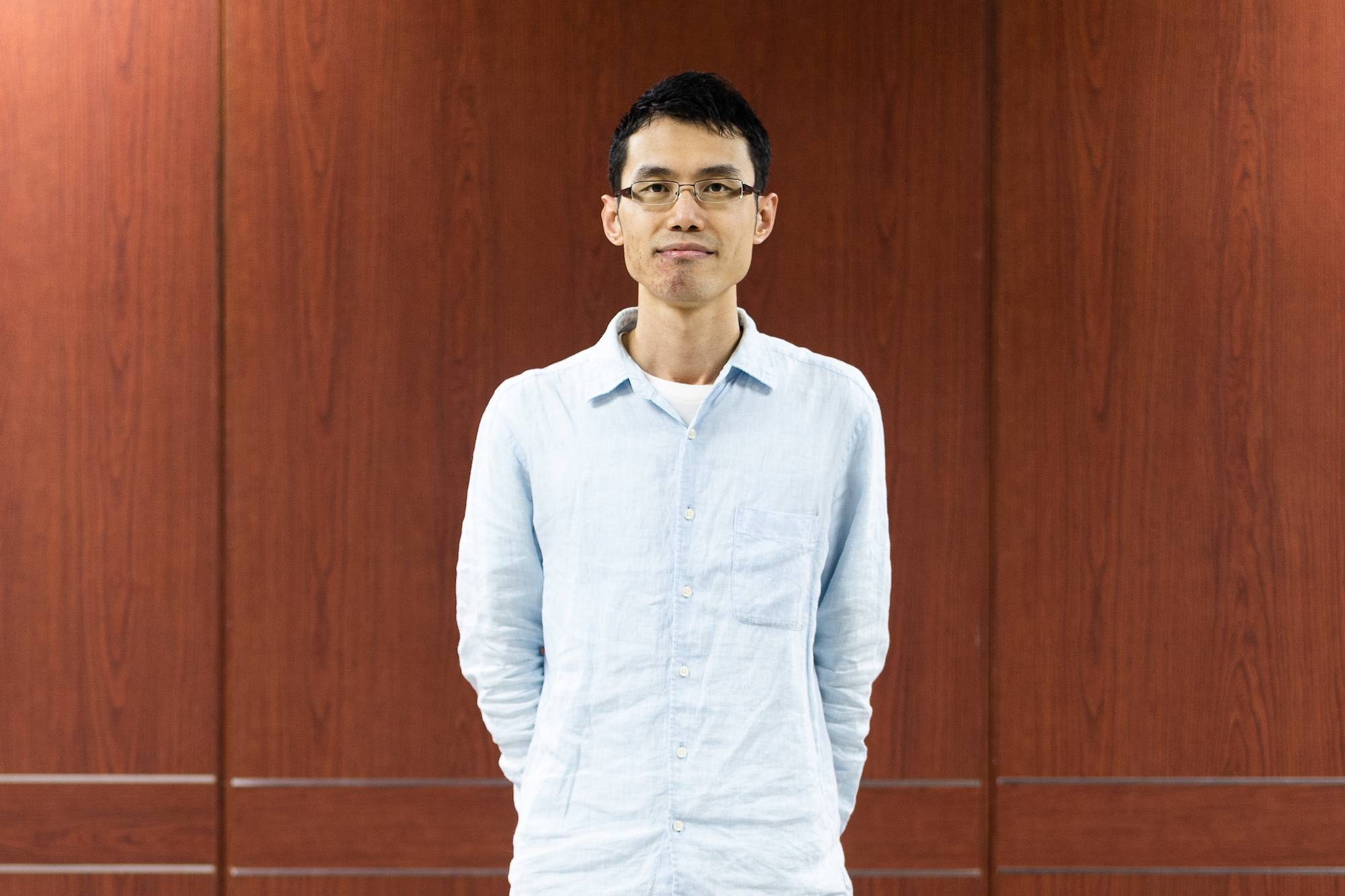 According to Ho, GXM currently has around 50 active members, most of whom are teenagers, who play casual matches and participate in tournaments. While that might seem like a sizable number there is still a lot of room for growth.
Taiwan's federation – which only became active in 2003 – has more than 1,000 members. GXM, on the other hand, was founded in the 1980s and joined the International Chess Federation (FIDE) in 1994. 
"Chess gets more popular every year there, because in Taiwan, parents push their children to learn different activities, through which [they] can win prizes and additional marks to help them get into better universities," says Ho, who attended university in Taipei. 
In Hong Kong, Ho adds, the local chess federation "has new members every year and its level is always improving." In Macao, however, his club has tended to draw the same people year after year, at least until life pressures force them to shift their focus from chess to work. 
According to Ho, it's common for great players to take jobs in Macao's gaming sector or start families and stop attending tournaments. Coupled with Macao's relatively small population, the federation frequently finds itself facing a brain drain. 
"Especially now that the economy is getting worse due to the pandemic, I can understand that everyone has to take care of their living [situation] rather than spending extra time and money [on] chess," he says.
Despite these complicating factors, chess has enjoyed a minor revival recently. During the pandemic, many people looked for new hobbies that challenge the mind, calm the nerves and can be enjoyed while social distancing. Chess ticks all those boxes.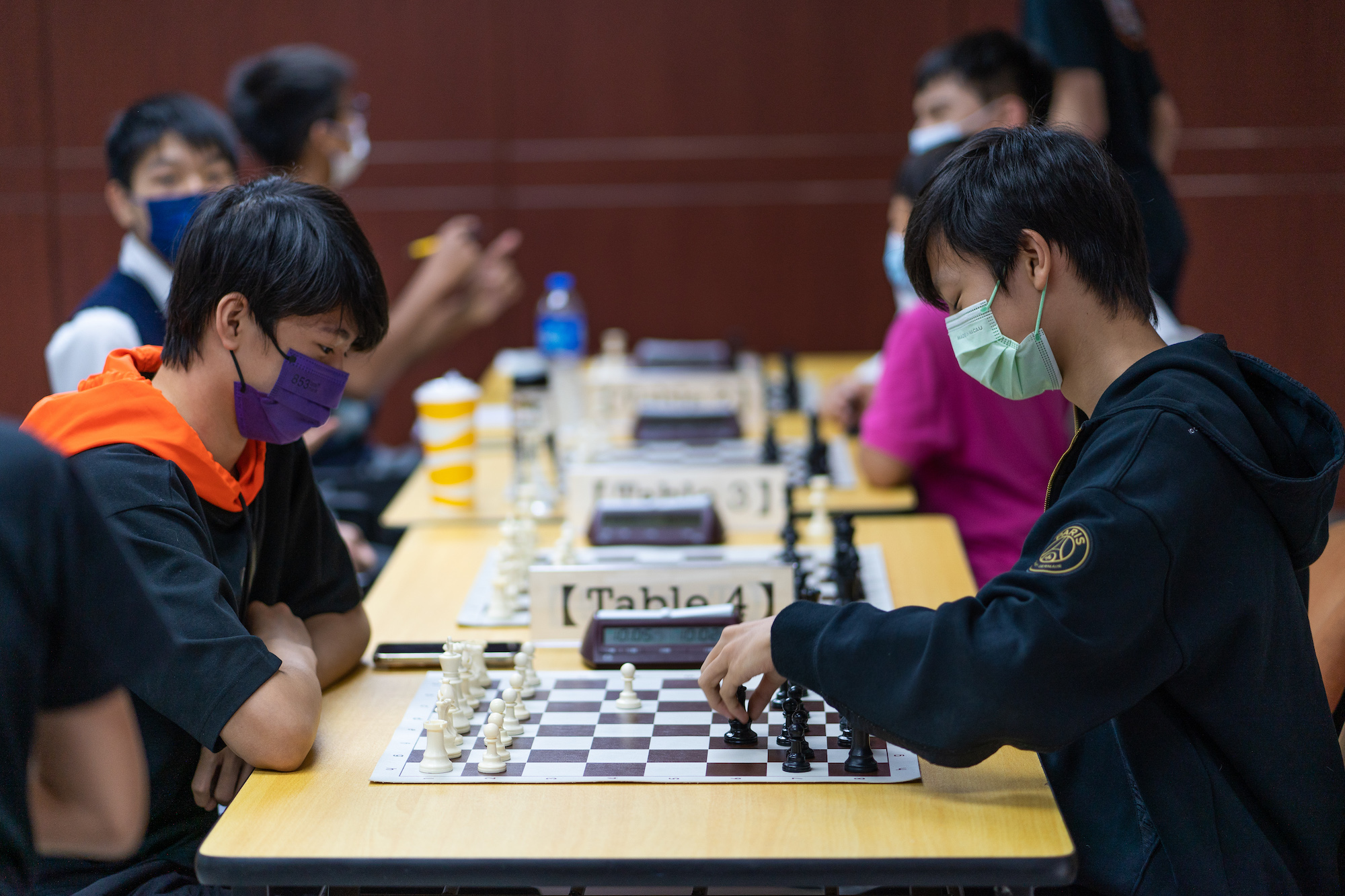 Plus, the federation has been able to hold games and even some tournaments during the pandemic, unlike many team or contact sports. 
Compared with pre-Covid-19 turnouts, Ho says GXM has seen three times the number of participants at its tournaments and casual games in the past two years. At the group's last two Rapid Tournaments – a series of 10-minute matches held on 23 and 30 April – more than 30 people joined each event, and the youngest participant was six years old.
"In the past, only 10 people would join," says Ho.
Macao's top-ranked player gives back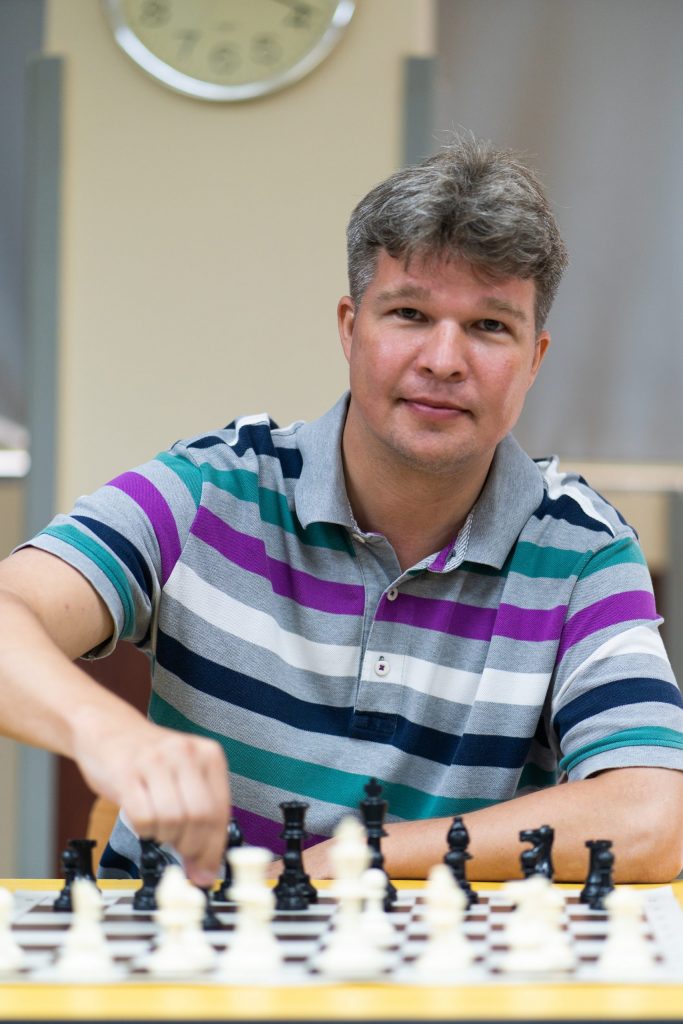 The chess revival is receiving an extra push from the city's top-ranked competitor, Heikki Kalevi Lehtinen.
The 42-year-old Finnish father of three holds Macao's highest Elo rating – a skill-level rating system in chess – 2389. (Chess Grandmaster Magnus Carlsen from Norway currently holds the world's highest Elo rating of 2882, and the highest level possible is 3400 – a level only computers have achieved.)
Born in Tampere, Finland, Lehtinen learned to play chess when he was just five years old, cutting his teeth against his older brother, father and grandfather. Lehtinen joined his first competition when he was seven. At the precocious age of 10, he represented Finland for the first time, winning the bronze medal at the 1991 Nordic Junior Championships held in the Faroe Islands. 
Lehtinen continued to represent his country in national, regional and international chess events for many years, and in 2004, he achieved one of the highest ranks in chess: the title of International Master, the second highest in chess, behind only grandmaster.
At the 2008 Chess Olympiad in Dresden, Germany, he met his wife-to-be, Annie, who represented Macao at the tournament. They married in 2010 and moved to Macao, Annie's hometown, in 2015. 
Today, Lehtinen teaches mathematics at the School of the Nations (SON) and runs two after-school chess clubs. His passion for the game has rubbed off on his pupils. 
Currently, Lehtinen has 40 students in two different groups: middle (grades 6 to 8) and secondary schools (grades 9 to 12). "It's very popular among our students," he says. "The rules are easy to learn [and] they enjoy playing during recess." 
Not surprisingly, Lehtinen and his wife have passed their love of chess on to their children, too – 10-year-old Anja, seven-year-old Elias and four-year-old Matias. Like their father, who started competing at a high level at a young age, the older two regularly join GXM's tournaments and activities.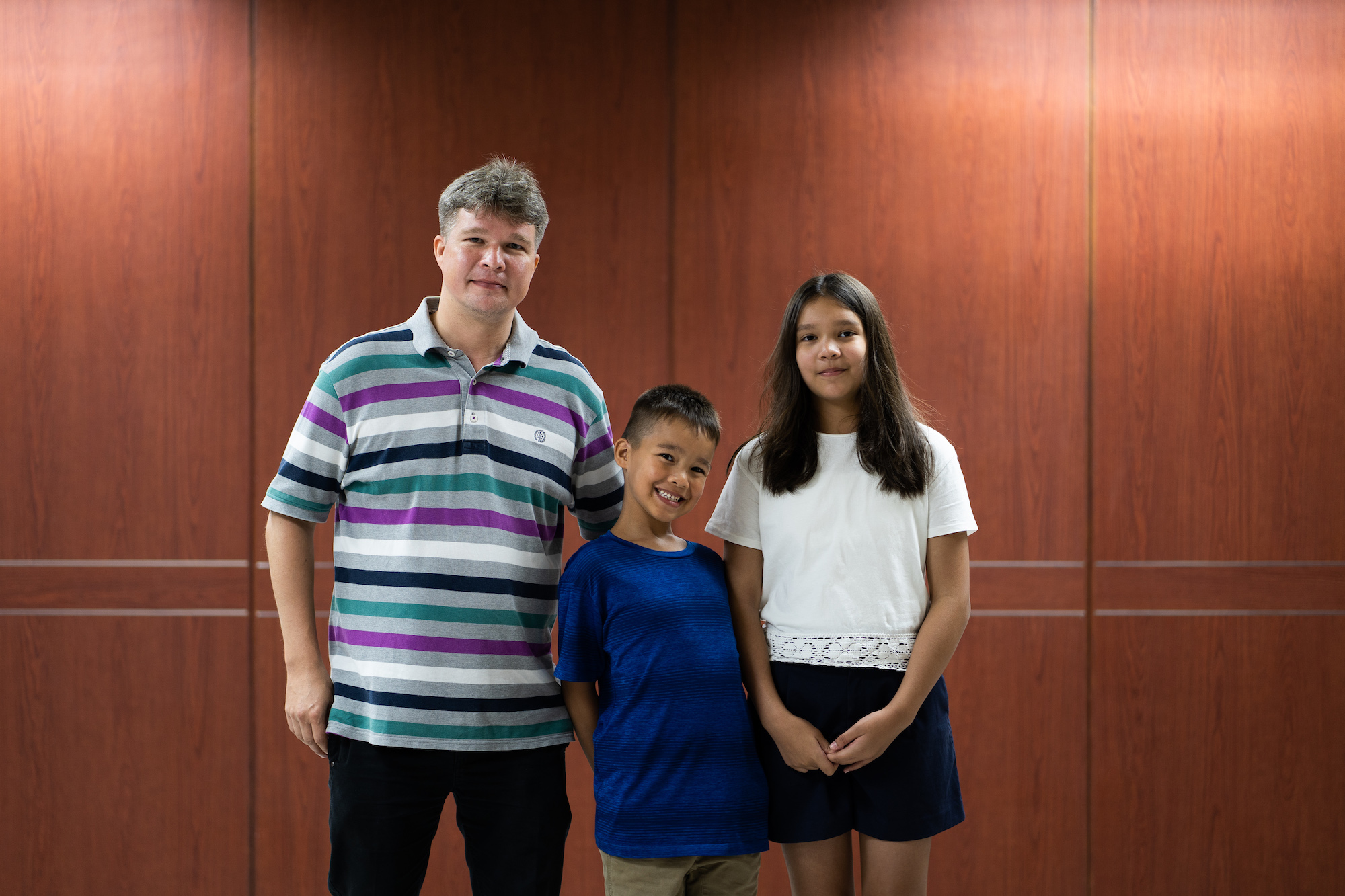 "One can play chess at any age. It's a great way to develop concentration and logical thinking skills and helps players increase their creative skills," he says, but adds: "I'm encouraging my children to play but not pushing them to be too serious."
The future of chess starts with Macao's youth
As Ho has stressed, Macao's chess renaissance won't go far without more young players getting involved. Enter 14-year-old Matthew Tse. One of Lehtinen's protégés, Tse started playing chess about two years ago, but he says he didn't get hooked until his friends started playing, too. Then, the magic of chess began to reveal itself to him. 
Tse fell in love with the nuance, strategy and social elements the game involves. "Chess improves my concentration and my calculation skills. I learned from chess that you have to be patient; if you are impatient, then you will most likely lose," he says.
Thanks to Lehtinen's influence, chess "has become a part of my life; I practise chess every day," Tse says. But he still thinks there's more to be done to drive interest among students his age.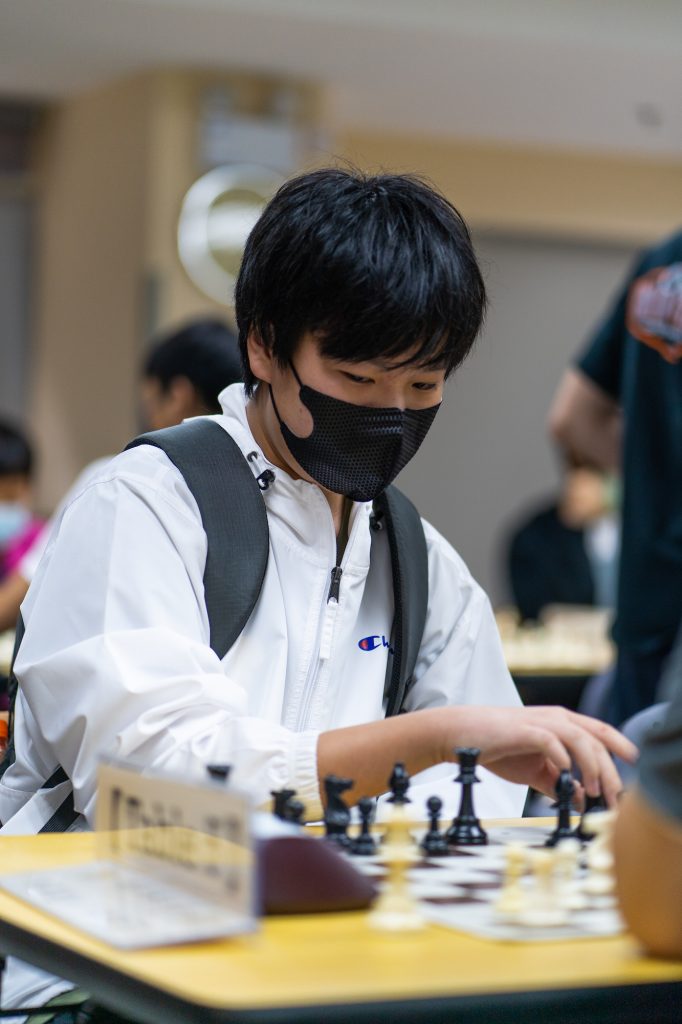 "I think many people my age are not into chess because it's too much work for them. People my age are often busy studying or doing other activities," Tse admits. But he thinks if schools encourage Macao students to give chess a try, they might be surprised by how much they enjoy it. That's why Tse would love to see Macao schools host chess clubs and further invest in developing the game among students. 
When Ho looks back on his relationship with the game, he sees the social side of it, as well as the life lessons it teaches players, as its biggest selling point.
Apart from being a nice way to spend free time, chess tournaments tend to be social events, where players make new friends, like Ho did when he first got involved with the chess federation in Taiwan. It also teaches players how to win with grace and deal with defeat, on and off the chess board.
"In chess, there's always a winner and loser, and so you learn to accept loss, as is the case sometimes in life," Ho says. 
While "The Queen's Gambit" mania may have bypassed Macao, chess is still making a mark, at least for the time being. When the pandemic passes, Ho fears its popularity might slip again. But this recent movement has given Ho hope that chess will grow in Macao. Maybe not to the level it has in Taiwan or Hong Kong, but enough to give it a better future in Macao so that more young people can benefit from what the game provides.