Finland's Erno Kostamo wins 54th Macau Motorcycle Grand Prix
Finland's Erno Kostamo wins 54th Macau Motorcycle Grand Prix

Link copied
Dutchman David Mario Datzer comes second and Portugal's Sheridan Wesley Morais places third; race's first female rider, Nadieh Schoots, comes last.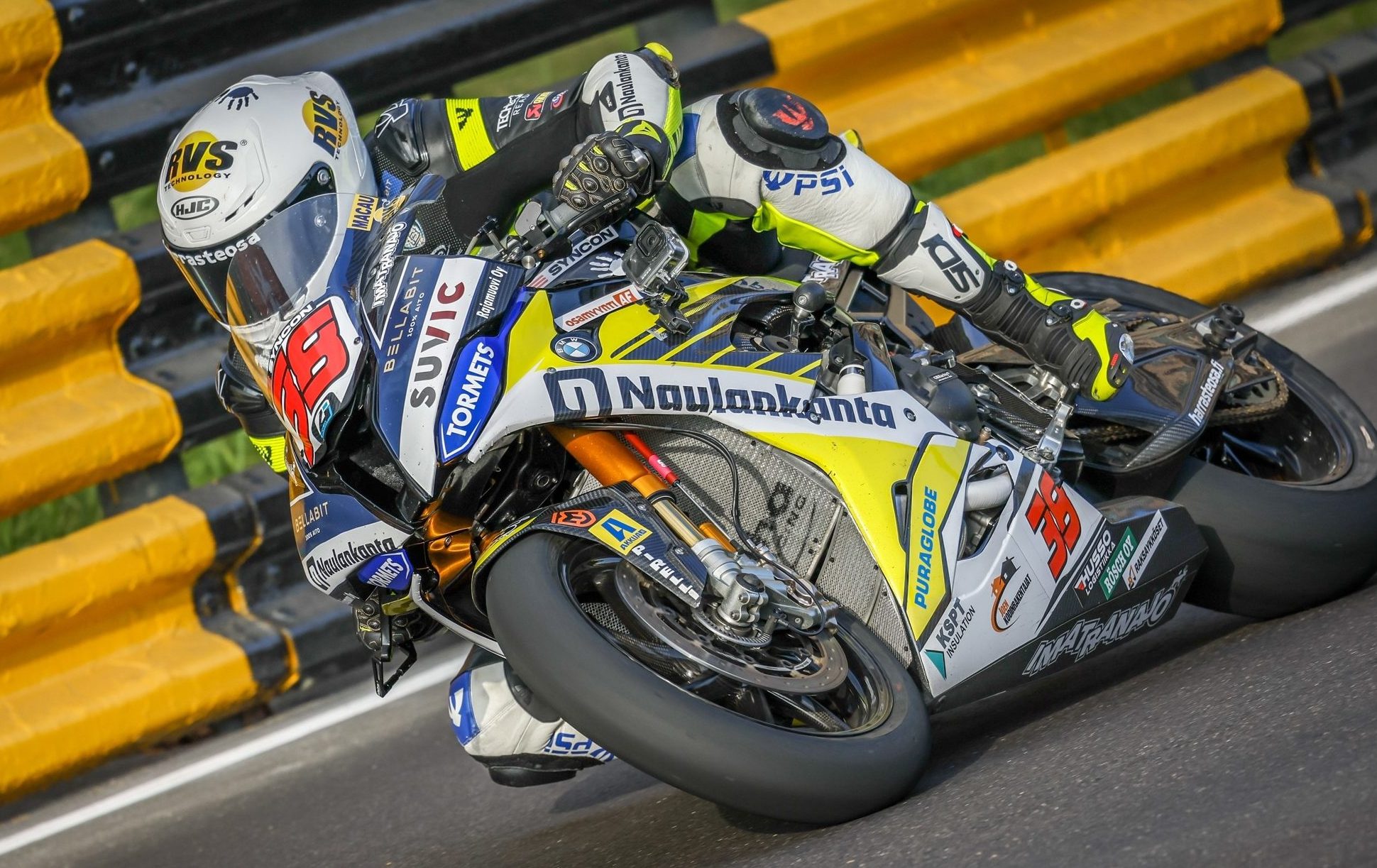 Finnish driver Erno Juhani Kostamo won the 54th Macau Motorcycle Grand Prix riding a BMW S1000 RR today.
Kostamo finished the eight laps of the race in 19 minutes and 54 seconds with an average speed of 149.3 kph. The Finish driver was the race favourite, having achieved the best times during the race practices.
Second was the Dutchman David Mario Datzer, also on a BMW S1000 RR, and third place went to South Africa-born Portuguese Sheridan Wesley Morais, on a Honda CBR.
Among the 12 riders Holland's Nadieh Jonee Schoots, the race's first ever female rider, finished last aboard a Kawasaki ZX.
Portuguese André Silva Pires, on a Honda CBR, finished in seventh place.
The Saturday race of the Motorcycle Grand Prix was cancelled after the riders considered it unsafe to proceed due to oil in the track.