Dive into an ocean of art and sustainability with the multimedia "海洋 LA MER" exhibition at City of Dreams Macau
Dive into an ocean of art and sustainability with the multimedia "海洋 LA MER" exhibition at City of Dreams Macau

Link copied
Art Macao 2021's "海洋 LA MER" harnesses music, photography, video, dance and floral art to create greater awareness about the plight of our oceans.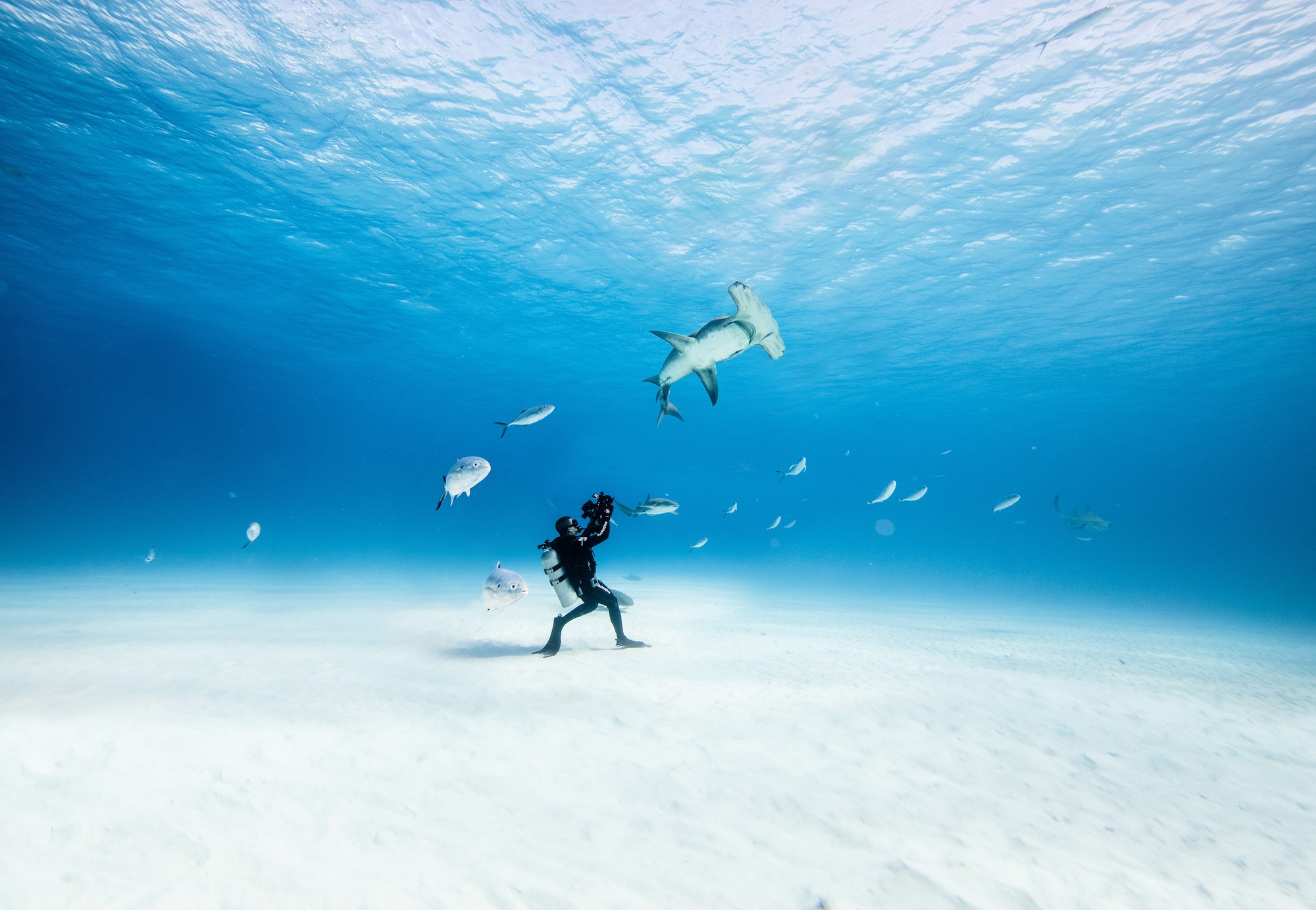 It's easy to read the headlines about climate change and feel immense dread. In recent years, forest fires have swept across Australia and the Mediterranean, while devastating floods have occurred in China and the Philippines due to the earth's warming atmosphere. There has been severe flooding across the globe caused by prolonged heavy rainfall, while estimates show that in less than 80 years, 50 per cent of the world's species could go extinct. 
But Frederic Winckler, Chief Creative & Brand Officer of Melco Resorts & Entertainment, hopes to raise awareness about the looming global climate crisis in a gentler, more inspiring way. Enter "海洋 LA MER" – an innovative multimedia experience part of Art Macao: Macao International Art Biennale 2021 and is the only exhibition focused on sustainability.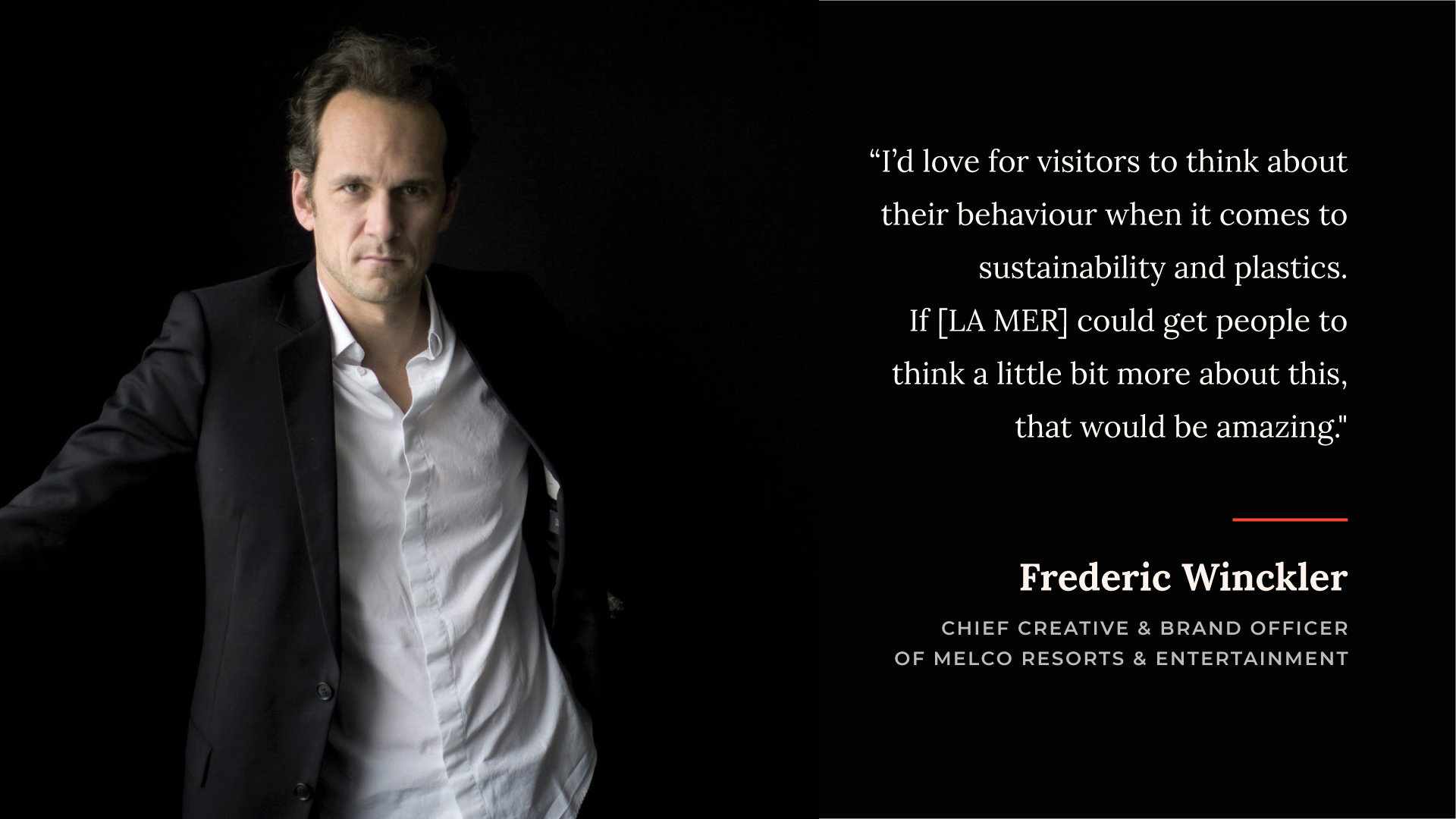 Stories of the sea
The exhibition takes inspiration from "Songs of the Humpback Whale", a set of hauntingly beautiful tracks created by husband-and-wife duo Roger Payne, a marine scientist, and Katy Payne, a bioacoustic researcher. In 1979, National Geographic magazine distributed the records for free to magazine subscribers, helping to change human perspectives about the underwater world.
"At the time, there were a lot of issues with whale hunting and conservationists being very violent against fishermen," Winckler tells Macao News in an exclusive phone interview while in France. "The singing made the whales human, and people started to care. I also thought it would be interesting to explore the ocean as a theme because the water is so important to Macao – it was a link to the outside world, crucial for trade, and we're all surrounded by the sea."  
For the exhibit, Winckler also wondered how they could weave in sustainability without making people feel guilty or depressed. "How can we give people a moment to enjoy the sea in a way that makes you come out and go, 'Ah, yes, we do need to look after it and care for it?'"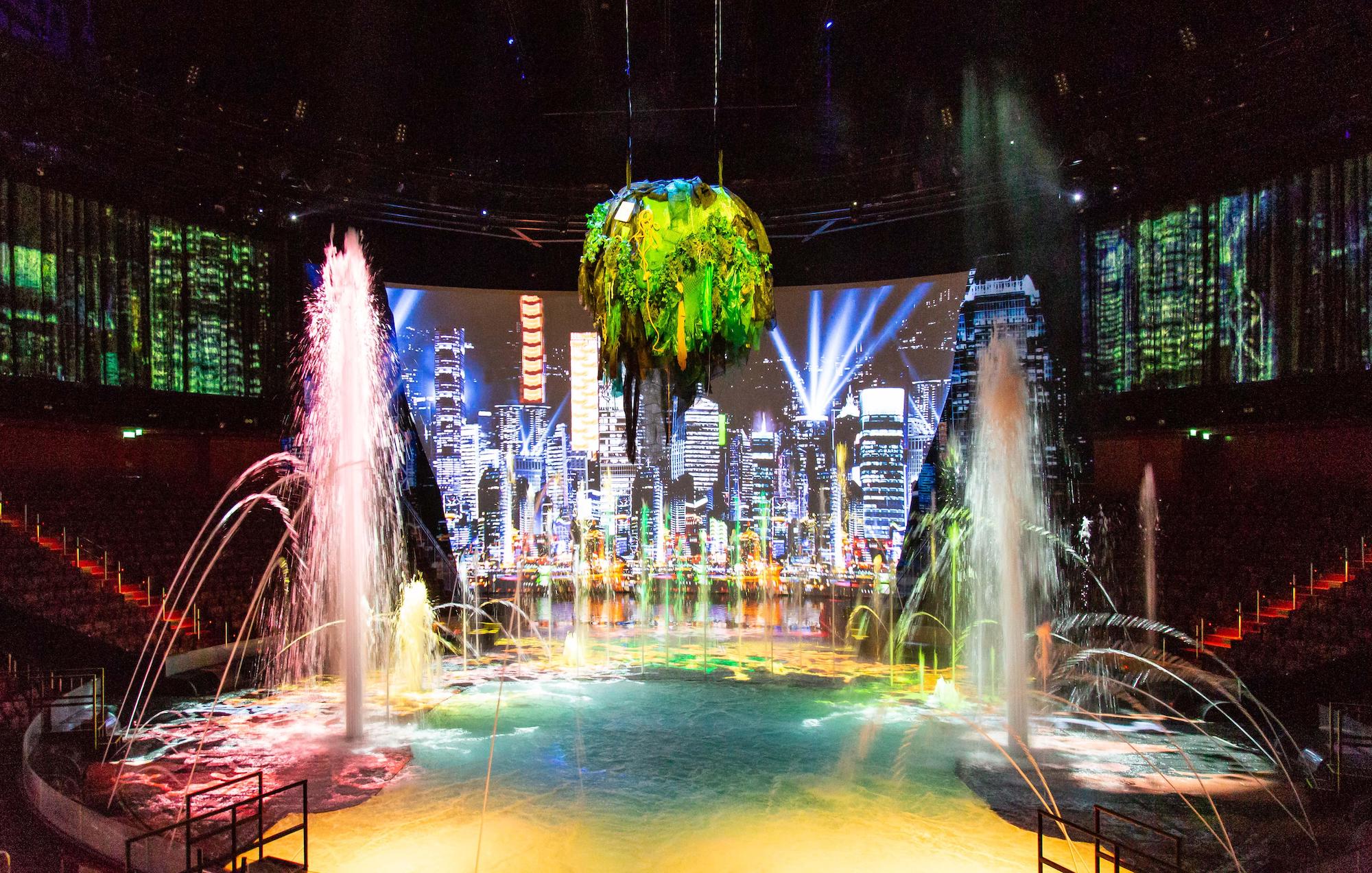 Running until 31 October 2021 at the Dancing Water Theater at City of Dreams, the LA MER art exhibition compiles work by three forward-thinking multimedia artists under the Art Macao theme, "To Create for Well-being". The trifecta of imagination includes pioneering video work by contemporary French painter, photographer and film-maker, Ange Leccia, who films the soft, rhythmic crashes of waves hitting the beach in his piece.
Meanwhile, French composer Thomas Roussel immerses visitors in visual illustrations and digital recordings of some 35,000 marine species created by an artist collective. "We originally wanted to record [the videos] with a philharmonic orchestra, but we could not get into London because of quarantine," says Winckler. 
Instead, Roussel wanted the ocean to be the conductor for his piece, dubbed "W/A/V/E". The unique audio-visual experience remasters the sounds of the sea using artificial intelligence to create an ever-evolving symphony that, like the sea, is constantly changing 24 hours a day and 365 days a week.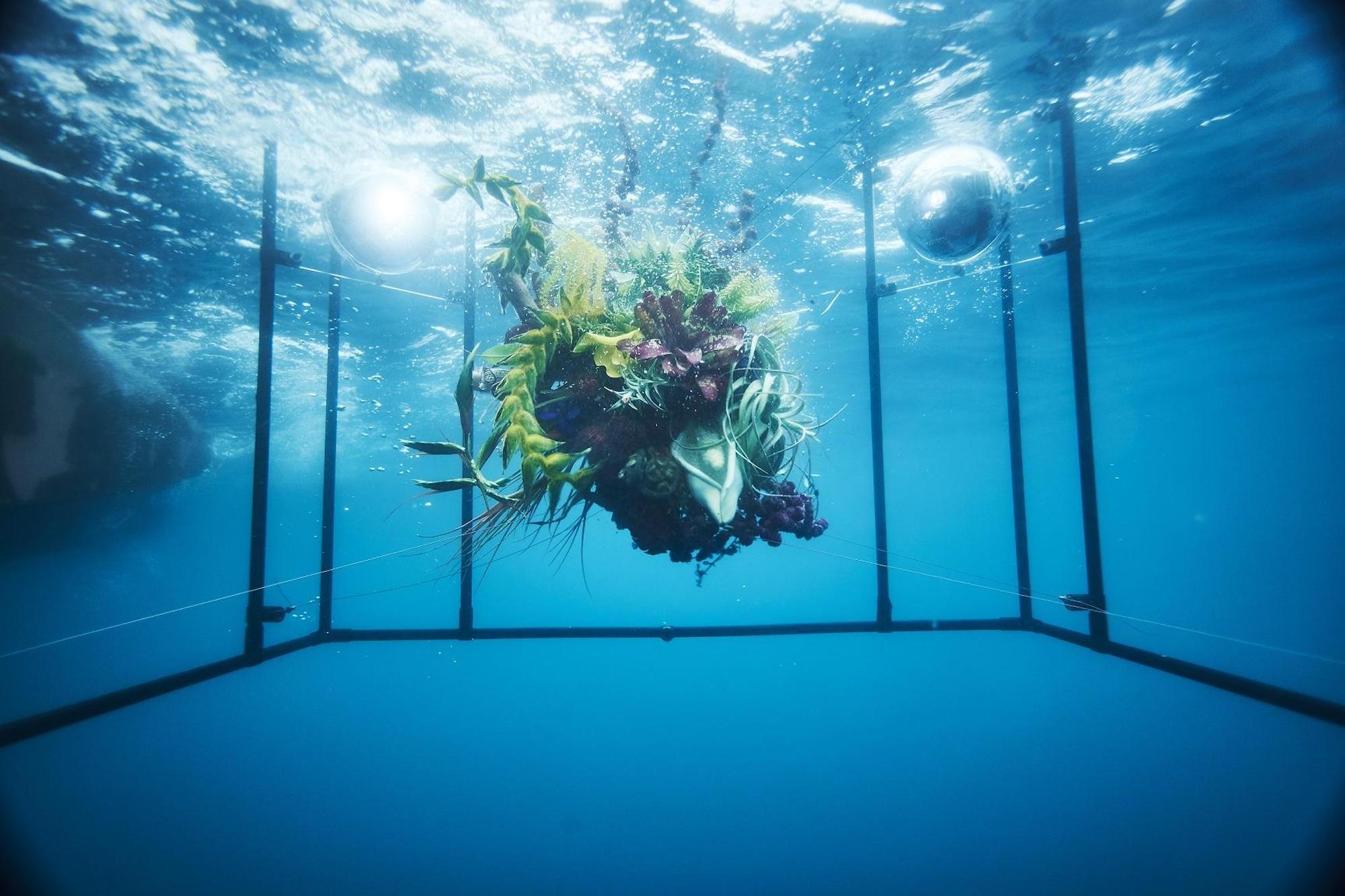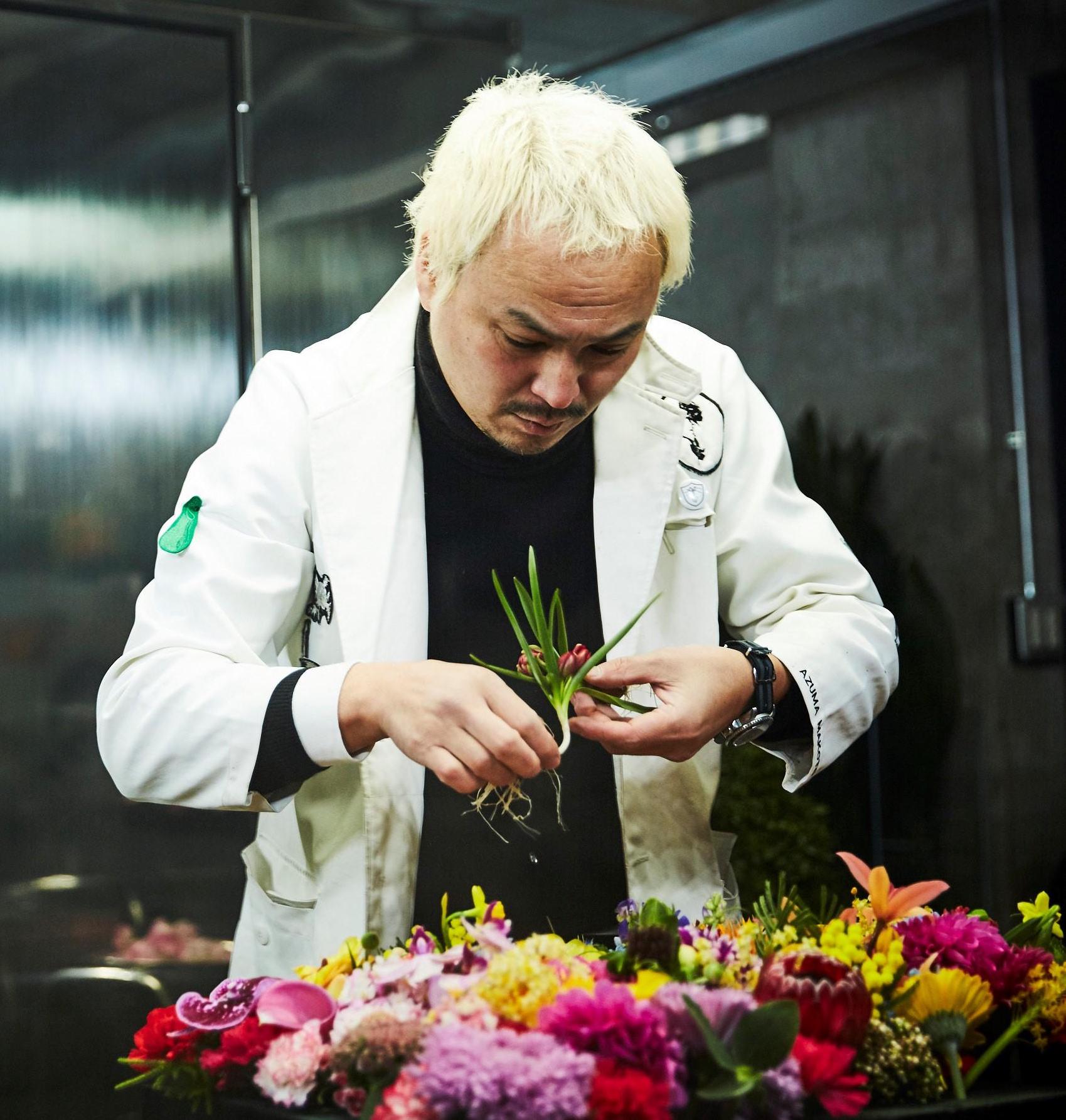 Finally, the "SEPHIROTHIC FLOWER" installation by botanical sculptor Makoto Azuma effectively transports visitors to the depths of the ocean. The film, music and photography experience depicts the Japanese artist transporting elaborate, colourful floral bouquets more than 1,000 metres underwater.
"All the pieces we chose showcase moments of serenity," says Winckler. "We're inviting people to come and sit in the theatre and think about nothing and just enjoy it … Start to think and meditate if you want to – it's a moment of peace. A moment for yourself is a rare thing in Macao because everything is so dynamic and active."
An ocean of meaning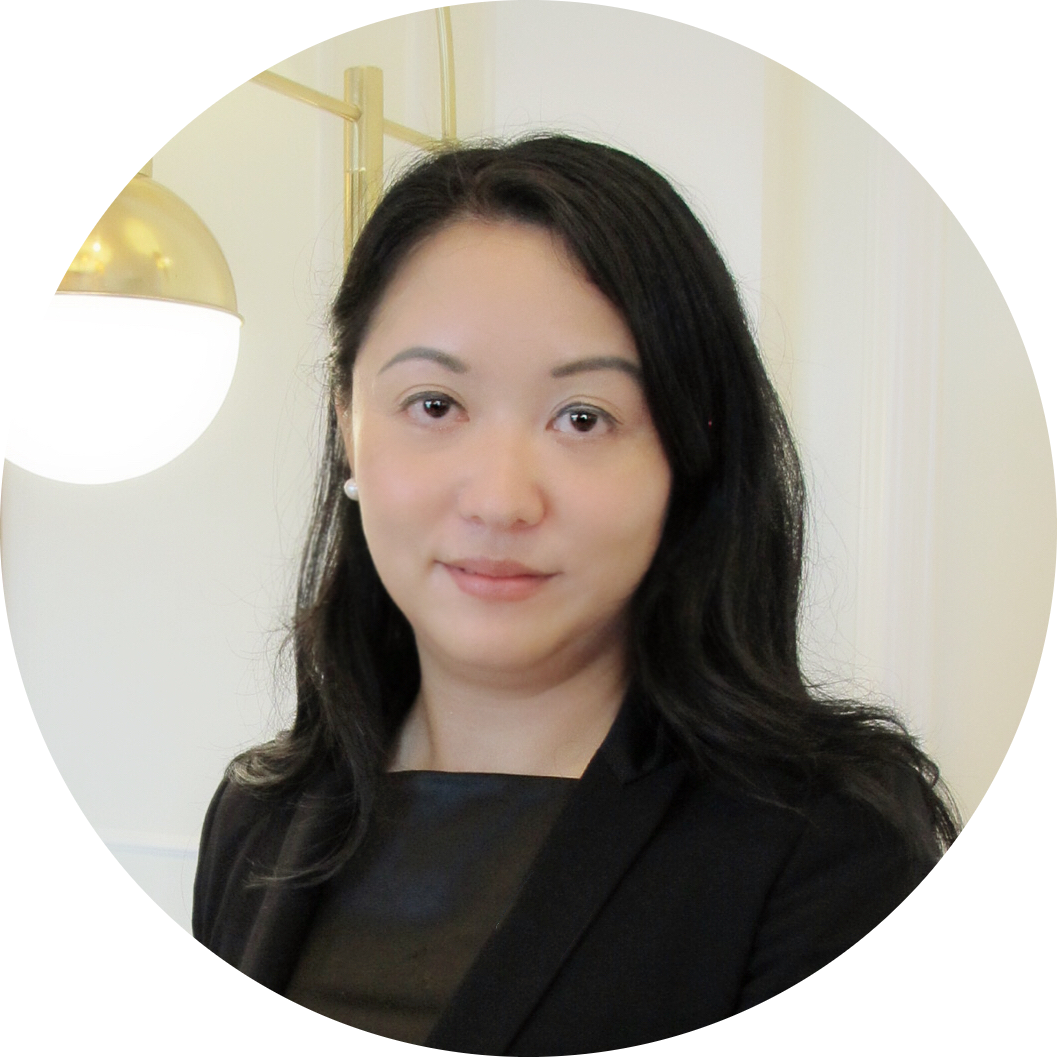 The multimedia art experiences also deliver something else: An important message about the state of our environment. "With LA MER, we hope to make people aware of the importance of protecting the ocean by showcasing its beauty and allowing room for people to think about how fragile and precious the ocean is," says Jennifer Lai, Director of Innovation and PR at Melco Resorts and a Cultural Ambassador of Macao. "Art plays a significant role when it comes to impacting people's perspectives. We hope it inspires visitors to think about what they can do to help to protect the ocean." 
In addition to specially curated artwork, LA MER offers myriad interactive experiences that aim to spark more awareness about the world's ocean. For instance, Melco invited legendary artistic director Franco Dragone to transform the Dancing Water Theater into OCEANS, a dramatic spectacle that dives deeper into the issue of marine pollution, to kick off the exhibition on 28 July. And every Saturday at 7:30 pm, guests can join the "LA MER" Film Festival to enjoy some of the world's best movies about the sea – think "The Big Blue", "Finding Nemo" and "Life of Pi". 
Then there's the House of Dancing Water Underwater Discoveries, which promise a unique opportunity to explore the underwater stage through videos featuring the show's divers. And last but certainly not least, visitors can sign up for a Flow Body Mindfulness class, taking place every Saturday at 4 pm. In these sessions, The House of Dancing Water's Head of Performer Wellness will guide guests on a healing meditation guided by sounds of the sea.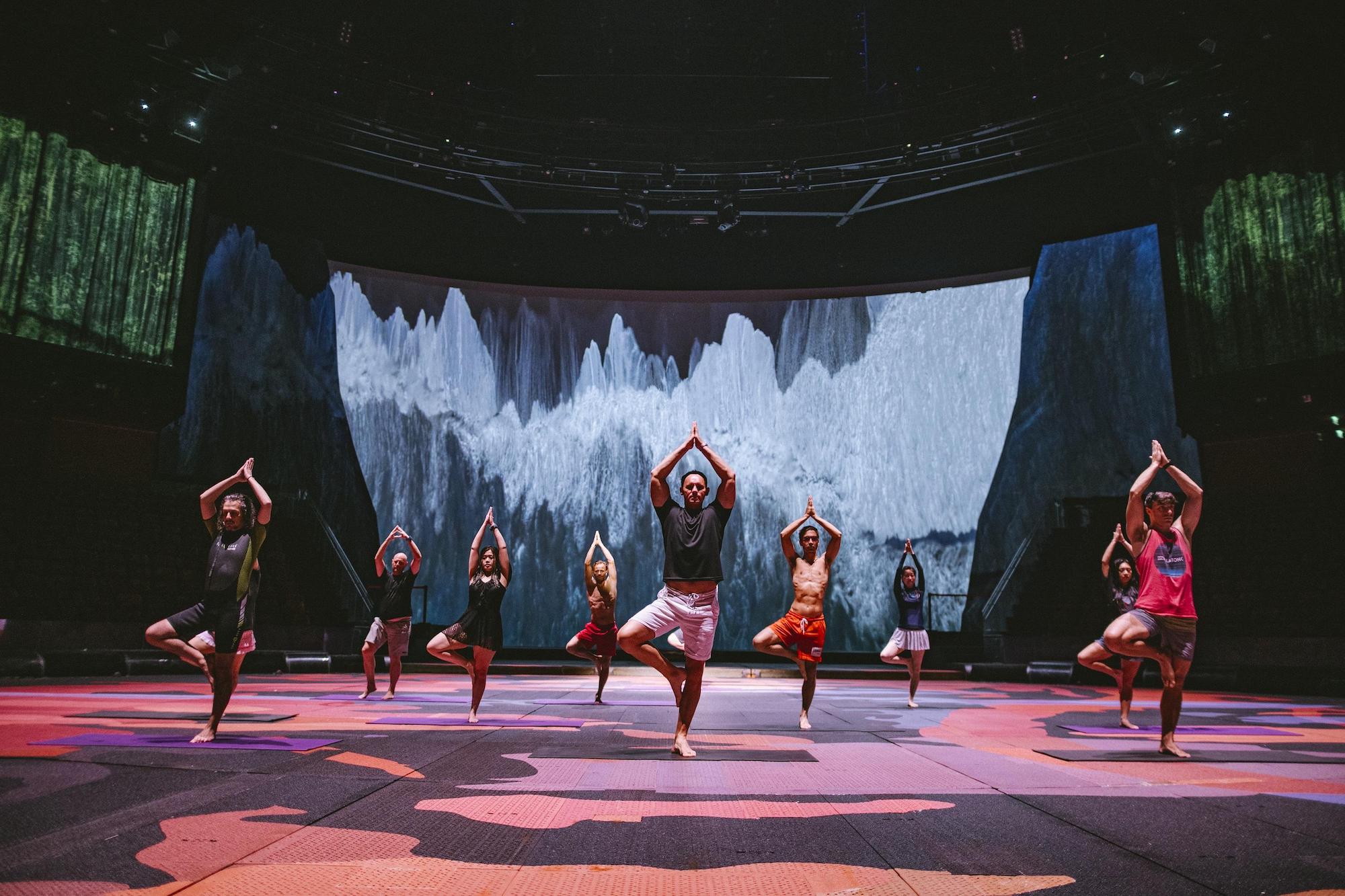 The hotel group has put their eco intentions into action by partnering with Parley for the Oceans, an NGO that works with big-name artists to turn plastic waste in the ocean into artwork, to sell beautiful bags made from approximately five intercepted plastic bottles with all proceeds benefiting the Parley Global Cleanup Network's efforts to remove marine plastic. 
Melco Resorts has also committed to achieving zero emissions and zero waste by 2030, having already replaced 244,000 plastic bottles and 9.5 tonnes of plastic related to food and beverage operations with biodegradable alternatives in the last few years. And in 2021, the group has introduced a refillable water plant that will keep 14.8 million plastic bottles from being produced in the first place. 
"I hope the exhibition makes people want to see more art, learn about art, bring their kids…" says Winckler. "I'd also love for visitors to think about their behaviour when it comes to sustainability and plastics. If [LA MER] could get people to think a little bit more about this, that would be amazing." 
---
Keen to invest in a better future? Visit the LA MER exhibition to learn more about the plight of the ocean or make a donation to Parley for the Oceans.