Cristina Lobo: Meet the pioneer who introduced wellness to Macao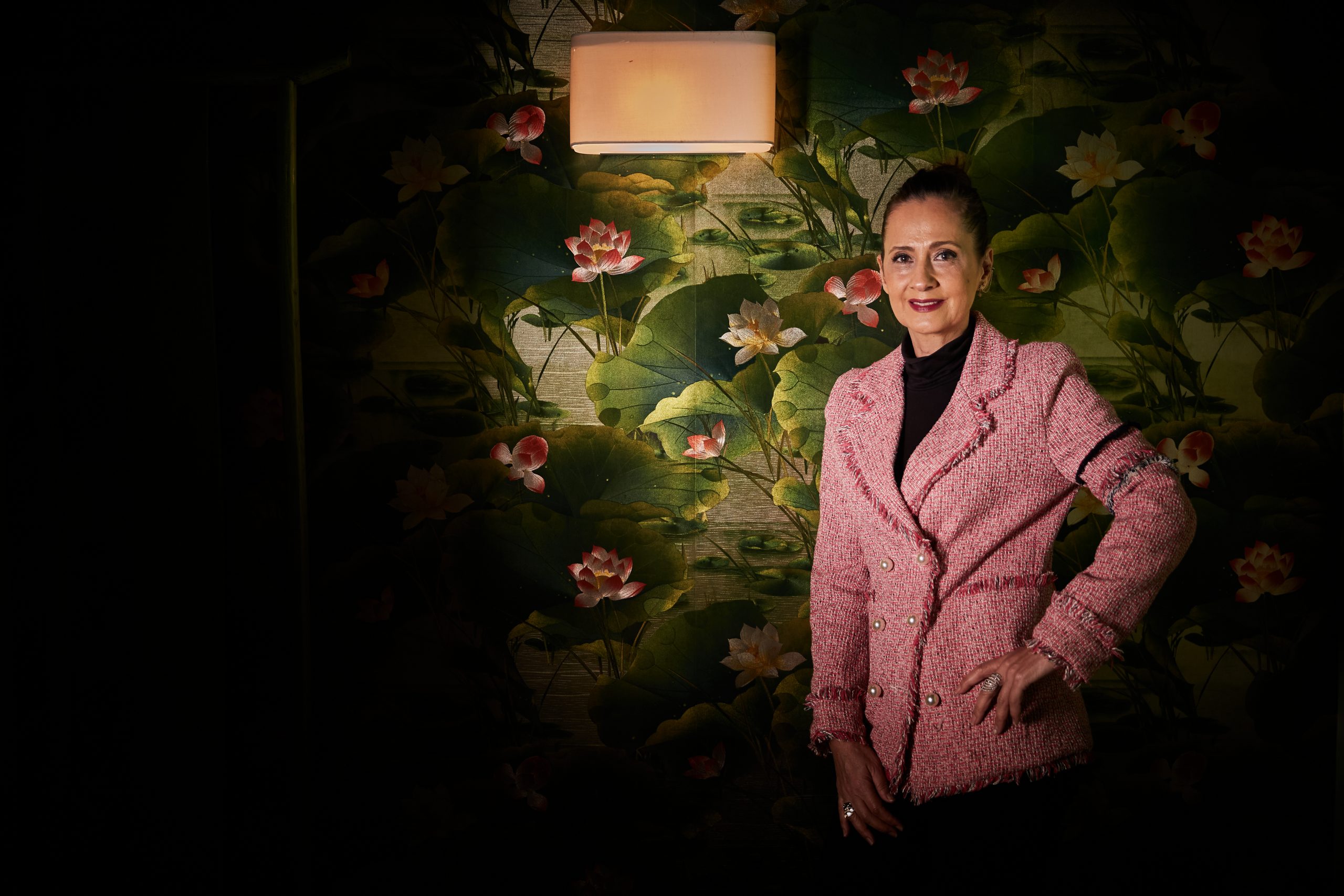 Fifteen years ago, the word "wellness" was a foreign concept in Macao. You'd have been hard-pressed to find a meditation studio, raw food cafe or even a simple day spa. But that all changed when Cristina Lobo took a bet on the industry. 
Cristina founded Nirvana Day Spa, in the NAPE area, back in 2005 – long before the worldwide wellness craze took hold. 
While today the concept of wellness is synonymous with the health and beauty industry, Cristina has been defining it in her own way from the start: "Most people use this word [wellness] without really understanding it. It is a state of the mind and soul – it is a feeling," says the entrepreneur.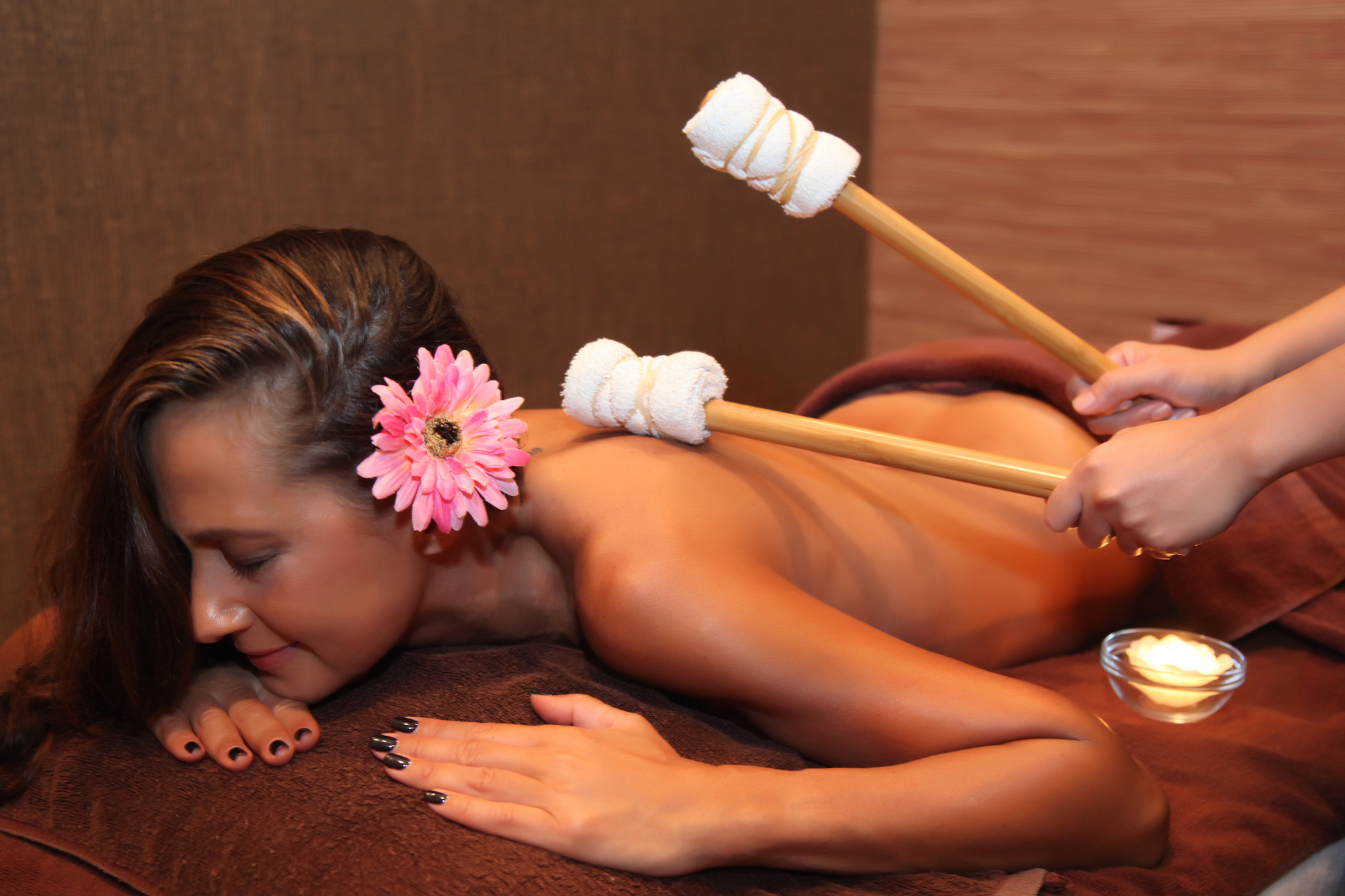 Running a successful business in an increasingly competitive ecosystem for over 15 years is a testament to Cristina's vision, a strong work ethic and a natural ability to make people feel comfortable. 
This skillset has served Cristina well through her career, from shaping the wellness industry in Macao to navigating the turbulence and uncertainty of 2020 – and everything in between.
Catching the 'wellness bug'
Cristina moved from Portugal to Macao in 1989 as a single mother. Working as an executive secretary at the time, the 27-year-old had just gone through a divorce and needed the support of her Macanese mother.
Shortly after settling into her new life, Cristina met the man who would become her second husband, Luis Lobo, a hotelier from one of the oldest Macanese families in the city. The couple married in 1990 and welcomed a son in 1991. 
In those first few years, Cristina established herself as an aerobics instructor in Macao, building a steady base of committed clients, working at several hotels and spreading a passion for fitness within the local community. 
In 1998, Cristina and her children moved to the Philippines where her husband was managing a country club about two hours from Manila. That's when she caught "the wellness bug", says Cristina.
During a seminar led by Judith Jackson – the "Mother of American Aromatherapy", as she's known in the spa industry – Cristina learned all about natural, plant-based healing treatments and her curiosity took hold. She also enrolled in a number of fitness courses and continued working as an aerobics instructor, all the while travelling to wellness conventions in the US and Australia. 
"Fitness and wellness were always intertwined," Cristina recalls of those early days. "With fitness, you have to study anatomy and physiology to be certified, so it really helped me understand how the body works." 
Opening Nirvana Day Spa
After three years in the Philippines, the family returned to Macao in 2000 and Cristina continued her studies in Hong Kong. 
She covered Ayurveda, facial treatments, Swedish and deep-tissue massages, hot stones, reiki – you name it – amassing a total of 11 diplomas, largely from the Frédérique Academy, one of Hong Kong's most respected beauty schools. 
During this time, she also enrolled in a one-week Wynne Business spa management course, run by the award-winning Preston Wynne Spa in California. She learned how to open a spa, and crucially, how to keep it running. 
It is an investment she still values today. "As in all businesses, you cannot just open something – you have to keep going, you have to evolve, you have to study and to see what others are doing in terms of new techniques, new products …" she says. "You cannot be stagnant, otherwise you die."
Back in Macao, Cristina put her practical training skills to the test. She carried a portable massage bed around the city, providing massage treatments to clients in the comfort of their homes.  
Often working until midnight, Cristina quickly realised she'd found a gap in the market. And when the opportunity to open a holistic healing centre in the NAPE area arose in 2002, Cristina could finally consolidate her client base – and her energy. 
Just three years later, a space along Avenida de Praia Grande, in the heart of the city became available and Cristina leapt to open Nirvana Day Spa. At her new day spa, Cristina brought together all of her expertise, insights and personality.  
Cristina turned to the Macao Trade and Investment Promotion Institute (a government department promoting small and medium-sized businesses) to navigate the legal aspects of setting up a spa. She also harnessed her husband's extensive hospitality experience to help fine-tune the concept, design, logo, colours, and uniforms. Although the couple divorced in 2013, they remain supportive of each other to this day. 
Opening Nirvana Day Spa was indeed a leap – but Cristina saw a wide-open market and a growing demand for high-quality spa services outside of hotels. "I was very sure I was going to succeed," says Cristina. 
A wellness desert  
The spa and wellness in Macao in 2005 looked very different than today. For starters, there was only one other independent spa at the time, which meant little competition. 
But one thing that hasn't changed over the years is Cristina's spa menu, though she has curated and perfected it over time. Championing quality over quantity, Cristina has always resisted the temptation to create a tome of a menu, remembering instead one of the most valuable insights from her business course. 
"I learned that it is better to be good at one thing, than bad at many," she says. "This is my motto."
To this day, one of Cristina's first treatments – the Heavenly Nirvana Massage – remains a signature. Created by Cristina, the "complete experience" takes inspiration from spa treatments that she experienced on trips around the world, primarily using Swedish massage techniques to promote relaxation and release muscle tension. Hot stone therapy and lymphatic drainage massages are also very popular, she adds. 
Spa treatments account for only half of the equation. Hygiene, service and highly trained staff round out the core elements of running a successful spa business, says Cristina.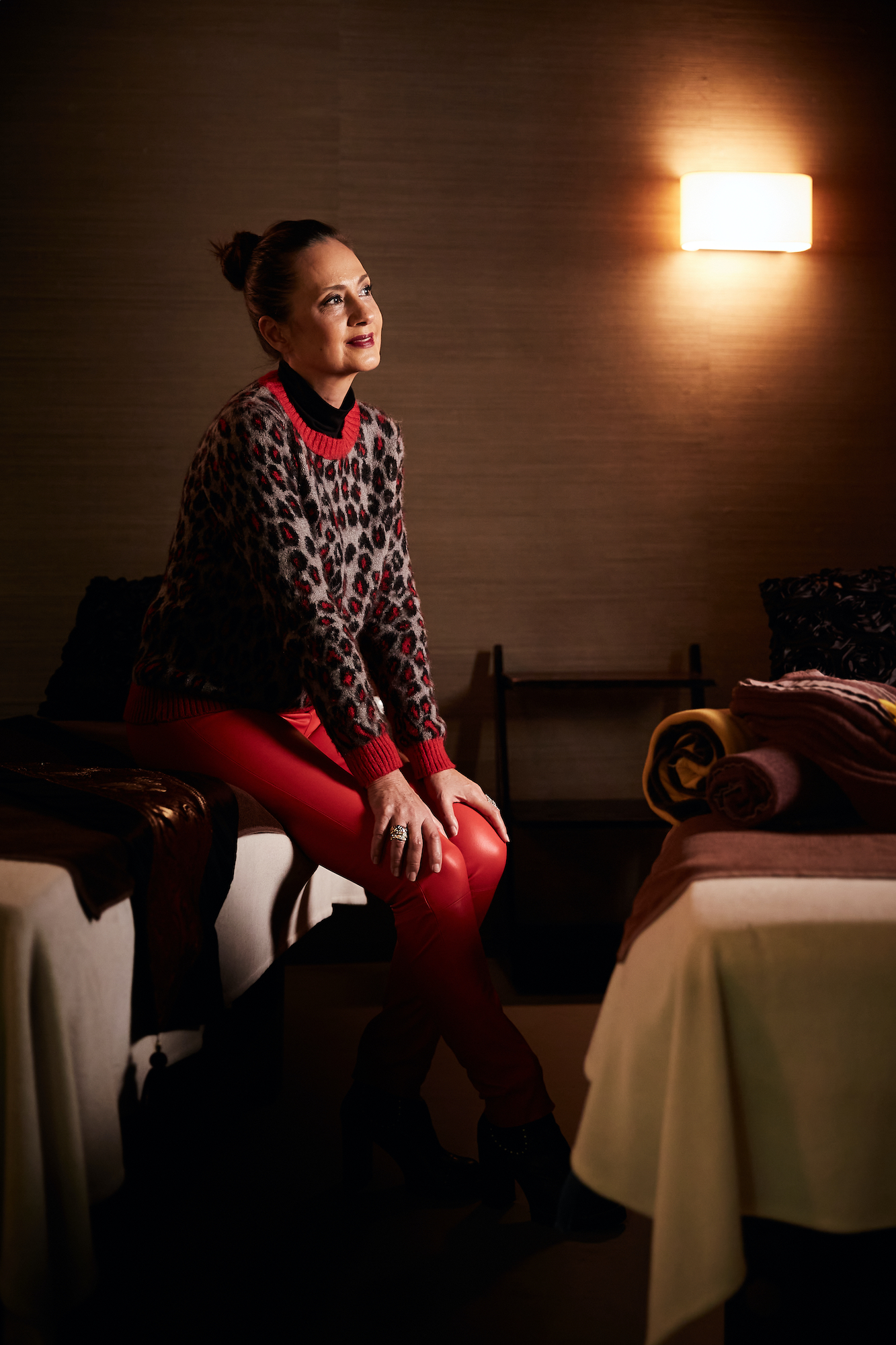 "[We have to] keep things clean, especially in times of COVID-19 – the element of trust is very important," says Cristina. "Trust sits at the heart of it all."  
Her philosophy seems to be working. The entrepreneur has been awarded a number of prizes, including the 2013 Business Awards of The Year, which recognised Cristina in two categories: Excellence as a Small and Medium Enterprise; and Excellence as a Woman Entrepreneur. 
Cristina opened two more Nirvana Day Spa locations – one at Grand Coloane Beach Resort (then The Westin Resort) in 2012, and the second at Ocean Gardens Plaza in Taipa in 2013. 
The expansion brought new challenges. In 2014, the rent on her Praia Grande location jumped roughly 88 per cent – from MOP 80,000 to MOP 150,000 – and the entrepreneur made the difficult decision to close the original spa. 
With a loyal client base and two other locations to run, Cristina pushed forward. In the coming years, the wellness industry expanded in Macao – a development that has both validated her vision and buoyed her business. 
"Only a few free-standing spas have opened, though there have been many beauty parlours. All the big-name spas are inside the big casinos and hotels, so it hasn't impacted me much," she explains. "I always focus on my own services and staff – not really what others are doing."
Running a spa business during Covid-19 
While the COVID-19 virus has decimated many businesses, Cristina has experienced an unexpected boon this year, despite an initial setback due to government restrictions on spa and beauty businesses from 5 February until 7 March 2020. 
Grounded due to travel restrictions, Cristina's clients spent the traditionally quiet summer months of July and August stuck in the city and investing in self-care. "This year [2020] has been unbelievable – because everybody is here," says Cristina of the unexpected windfall. "Especially in Coloane, because we have outdoor massages in tents, every day has been busy, busy, busy." 
Success aside, Cristina remains philosophical about her achievements – and why she entered the space in the first place. "Why I am successful and why I am still here [comes down to] honesty and integrity – these are the key elements to wellness," she says. "If you are dishonest and don't feel this emotion, [your business] will not be successful. The clients will feel this." 
And as "wellness" becomes more mainstream in Macao, Cristina says her business is set apart by a deeper dedication to wellbeing. Wellness is not a quick pick-me-up or marketing lingo. For Cristina, it is something deeper. 
"Wellness is not only the atmosphere, decorated with gold, chimes, and aromatic oils," she says. "It is having the ability to transfer peace and calm to the client."
In her personal life, Cristina maintains her wellness practice through a largely plant-based diet, regular exercise, yoga, gym sessions three times a week and Nichiren Buddhism, a Japanese Buddhist movement founded on the belief that all people are inherently capable of attaining enlightenment. 
"Individual empowerment and inner transformation contribute to a better and more peaceful world," she says. "In practice, I repeat a daily mantra … to try to find the Buddhahood inside." 
While passionate about what she has built in Macao, at 58, Cristina continues to evolve and adjust to the needs of the next generation. With rising levels of stress, worsening pollutants, a looming climate disaster, an "always-on culture" and long working hours, many young people struggle to find a healthy balance. 
"The fact is that [wellness] is needed by more and more people," she says. "Life is not easy for the younger generation. Yet social media has made them very knowledgeable about the benefits [of wellness practices] and why they need to invest in self-care on a regular basis, not just as an indulgence or a 'treat.'" 
Cristina has already shifted her focus toward the younger generation of Chinese [travellers] "The younger generation is also wealthier, more worldly and more knowledgeable. They know that they need to slow down and understand the importance of wellness as a lifestyle."  
After decades of learning, teaching, and running her businesses, Cristina says one thing is clear: she needs to take a break from her current pace and schedule, so she is toying with the idea of becoming a consultant in the future. 
"I want to have five more years with Nirvana Day Spa and then to find a good buyer for my business, but a good buyer," she emphasises. "I don't want to sell to someone who will destroy everything that I built."