Kelly Chen, aka the "Diva of Asia," to stage two shows at Galaxy
Kelly Chen, aka the "Diva of Asia," to stage two shows at Galaxy

Link copied
Chen says she's "itching" to perform at Galaxy Arena, a venue she fell in love with after watching Blackpink's recent performance there.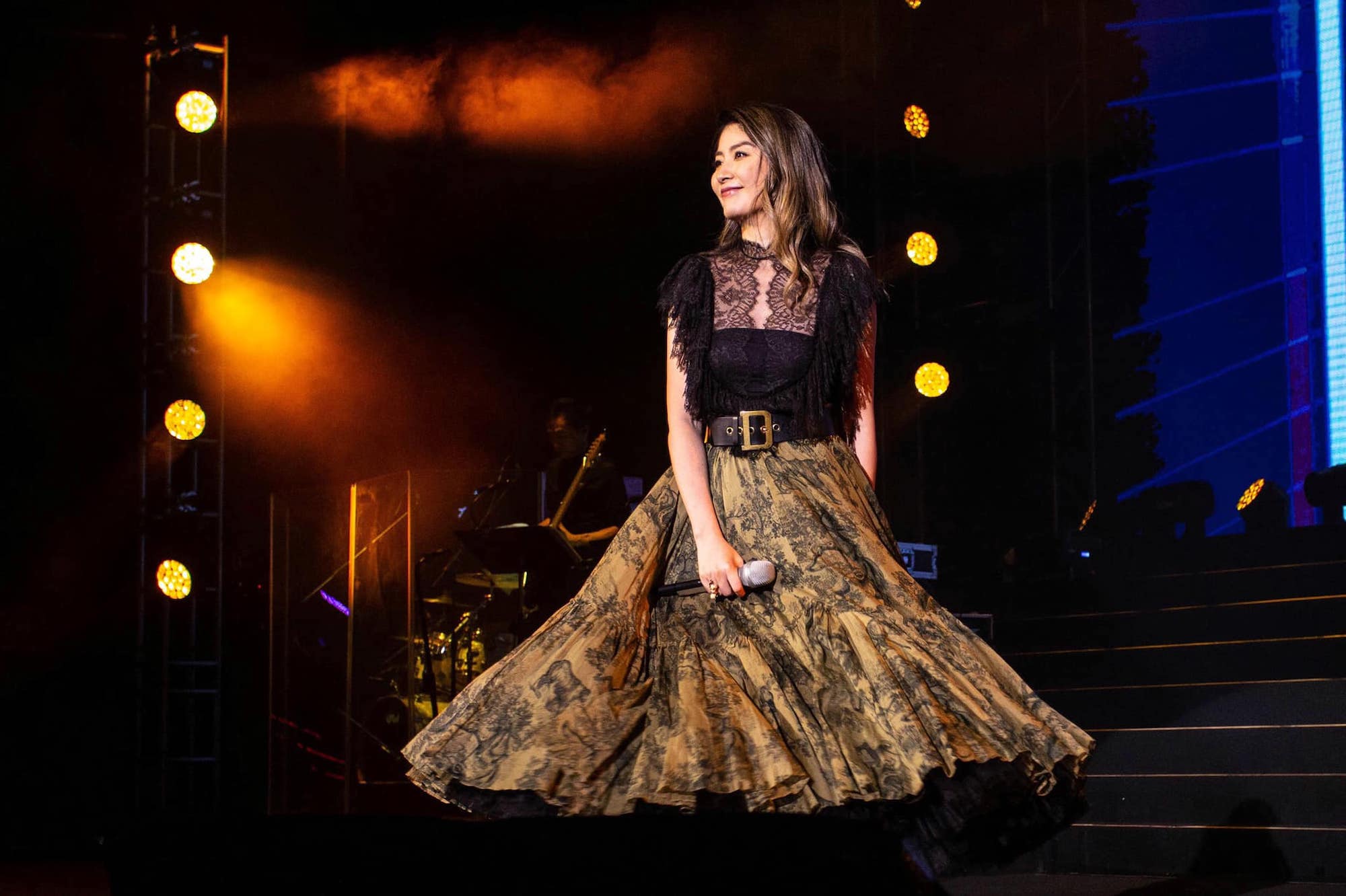 Kelly Chen Wai-lam, dubbed the "Diva of Asia," is set to stage two concerts in Macao in the upcoming months, at Galaxy Arena. The Hong Kong Cantopop singer personally confirmed the concert dates yesterday, during a promotional press conference.
The 16,000-person capacity shows will be held on 30 September and 1 October, ahead of the National Day Golden Week. Tickets range from 380 to 1,380 patacas.
[See more: China's online music behemoth TME has signed a concert deal with Galaxy] 
Chen last performed in Macao in 2016, at the Venetian Macao's Cotai Arena, during her "Kelly let's celebrate! World Tour". Asked why she chose Galaxy over the Venetian – which is the traditional option for celebrities visiting Macao – for her upcoming performances, Chen said she "fell in love" with Galaxy's venue while watching a video about the recent Blackpink concert held there.
At the press conference, Chen told the media that she's been "itching" to get back on stage in the wake of the Covid-19 pandemic. An icon since the 1990s, Chen has clocked nearly 20 million record sales and has released 38 albums during her lengthy career. She's also featured as an actress in timeless movies such as Infernal Affairs and An Empress and the Warriors.