An exhibition in Hong Kong fuses the worlds of painting and film
An exhibition in Hong Kong fuses the worlds of painting and film

Link copied
New works by Macao-based artist Konstantin Bessmertny are linked to, and aim to raise funds for, son Max Bessmertny's upcoming movie.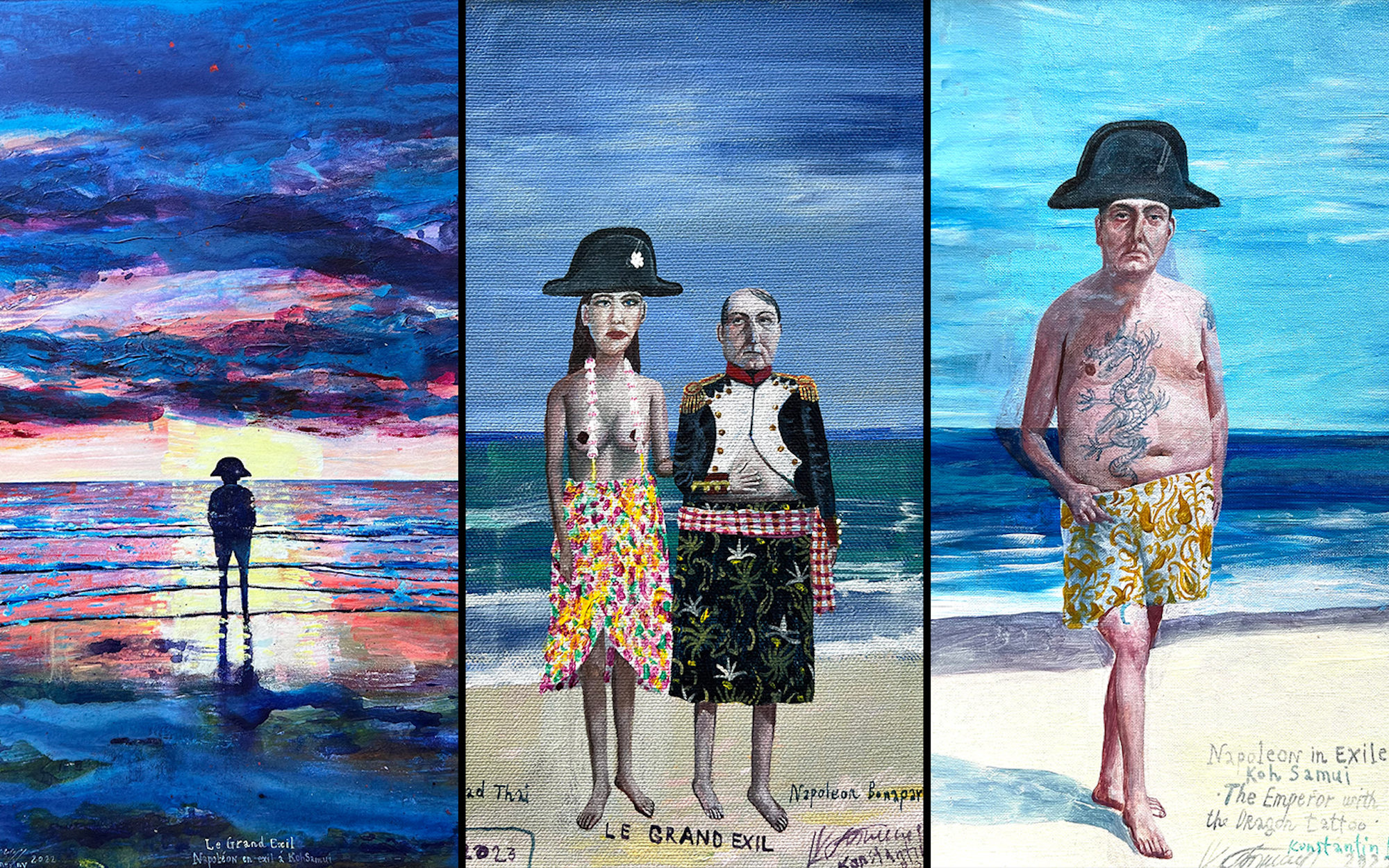 Macao's most prominent artist Konstantin Bessmertny is having an exhibition of 15 artworks at the Pontus Maximus gallery, his Hong Kong studio and exhibition space.
The show, entitled Napoleon in Exile, is curated by his filmmaker son, Max Bessmertny, and aims to raise funds for the post-production of the younger Bessmertny's movie The Violin Case. 
"Max had this idea that the artworks on show had been produced by Theo, the film's main character, played by Kelsey Wilhelm," the painter told Macao News. 
The father-son collaboration is rare. "He [Max] has his own way and I have my own way", Konstantin Bessmertny says. But "This time, I felt like I could contribute … So, why not collaborate?" 
The painter describes the film as a dark comedy inspired by an actual incident that took place some 7 years ago, when the older Bessmertny realised he had left one of his famed painted violins in the backseat of a Hong Kong taxi while on the way to meet the client who had bought it.  
"Someone who watched the rough cut said that the main persona on the film is actually Macao", he says. "You see beautiful angles of the city, especially during the night. You see different types of people and hear many languages spoken there". 
The paintings of Napoleon in Exile are mostly oil on panel, and wryly reimagine the banishment of the 18th-century French strongman not in Elba or St. Helena but Bali or Koh Samui. They were created while the painter took up temporary residence on Koh Samui in order to avoid quarantine in Macao during the Covid-19 pandemic.
"Each person will come up with their own meaning" of the work, he told Macao News. 
The show runs until 25 March.