7 Chinese New Year traditions to fill your holiday with joy, luck and prosperity
7 Chinese New Year traditions to fill your holiday with joy, luck and prosperity

Link copied
With the Year of the Rabbit upon us, we examine the meaning behind a few well-known and surprising Spring Festival traditions for an extra auspicious new year's celebration.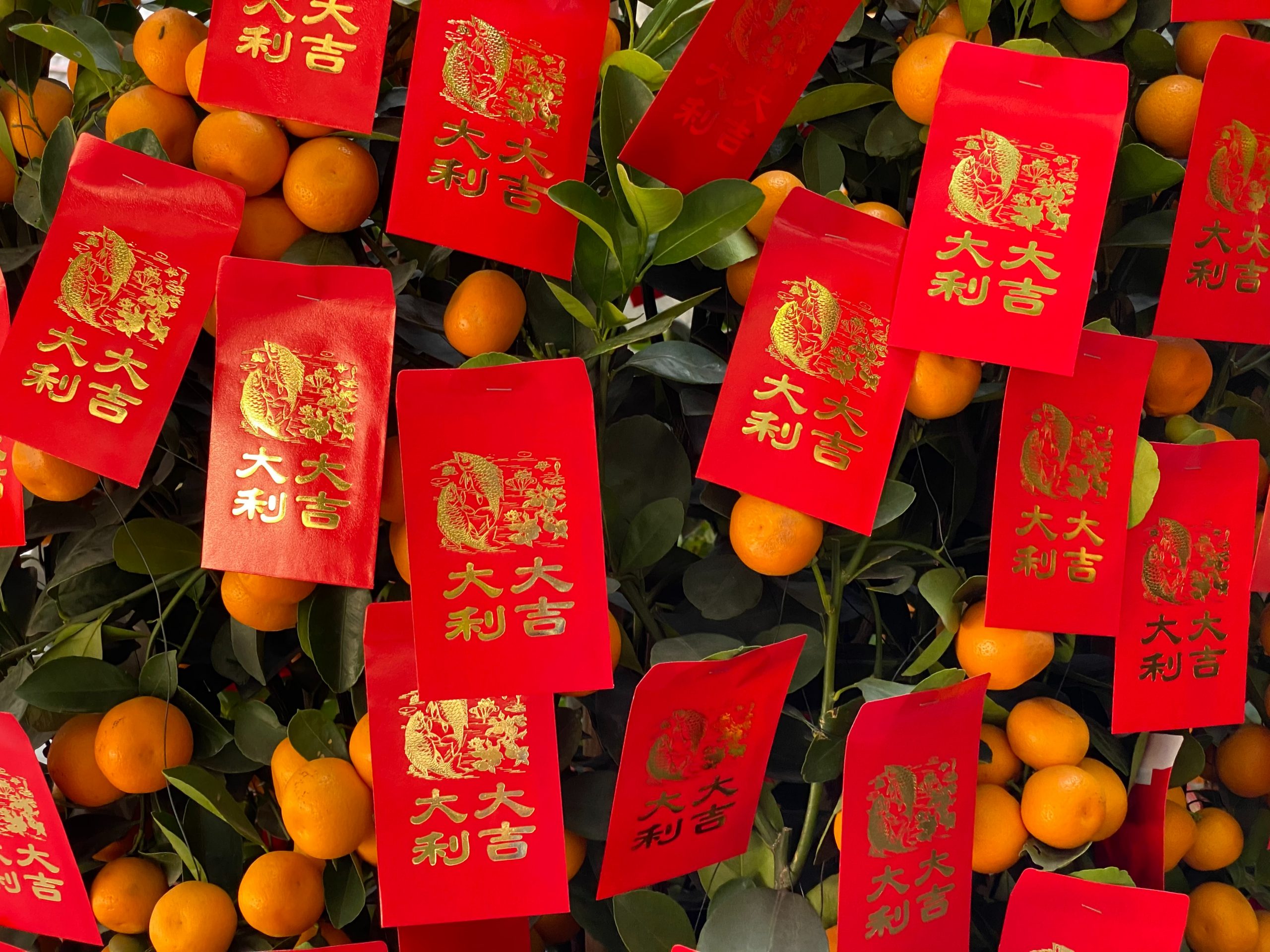 As we prepare to hop into the Year of the Rabbit, we are looking forward to a year of hope, rest and reflection, according to Chinese astrology. We can already feel the positive energy and promise of new beginnings, as well as rejuvenating time spent with family and friends.
The 15-day new year celebration, also known as Lunar New Year or Spring Festival, begins with the first new moon after the winter solstice. It's the biggest holiday in Chinese culture and considered the world's largest annual human migration, with millions across China journeying home to spend time with their families pre-pandemic. In 2023, festivities will begin on Chinese New Year's Eve, on 21 January, and continue through the Lantern Festival on 4 February.
Adding another layer of meaning, Spring Festival is imbued with traditions, symbolism and superstitions. We've compiled a list of seven – and while readers will be familiar with most, one or two may come as a surprise.
1. Spring cleaning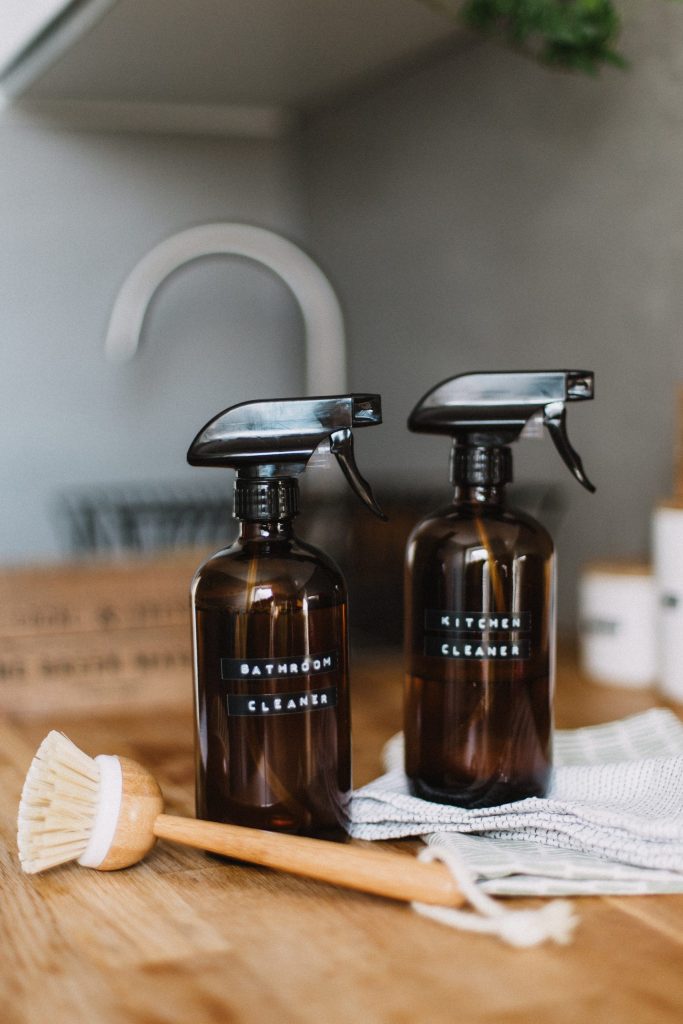 As the new year approaches, many people roll up their sleeves to deep-clean their houses, fix or discard broken items, declutter and wash away the dirt on nin ya baat (年廿八), or the Day of Cleaning, typically three days before the Lunar New Year begins.  

All that scrubbing and dusting is believed to expel bad luck and make way for good fortune to enter the house – our homes being a metaphor for life. But don't forget to mind the calendar: your deep-cleaning should be done before the first day of the new year, which in 2023 falls on 22 January. On this day, a fresh wave of good luck is said to flow into our homes and cleaning during CNY could wash it away.
Just as many people avoid cleaning, it's common to forgo washing hair and clothes, too. Scrubbing your body too vigorously on the first day of the new year also carries risks – you may flush this new luck down the drain.
2. Decorations with meaning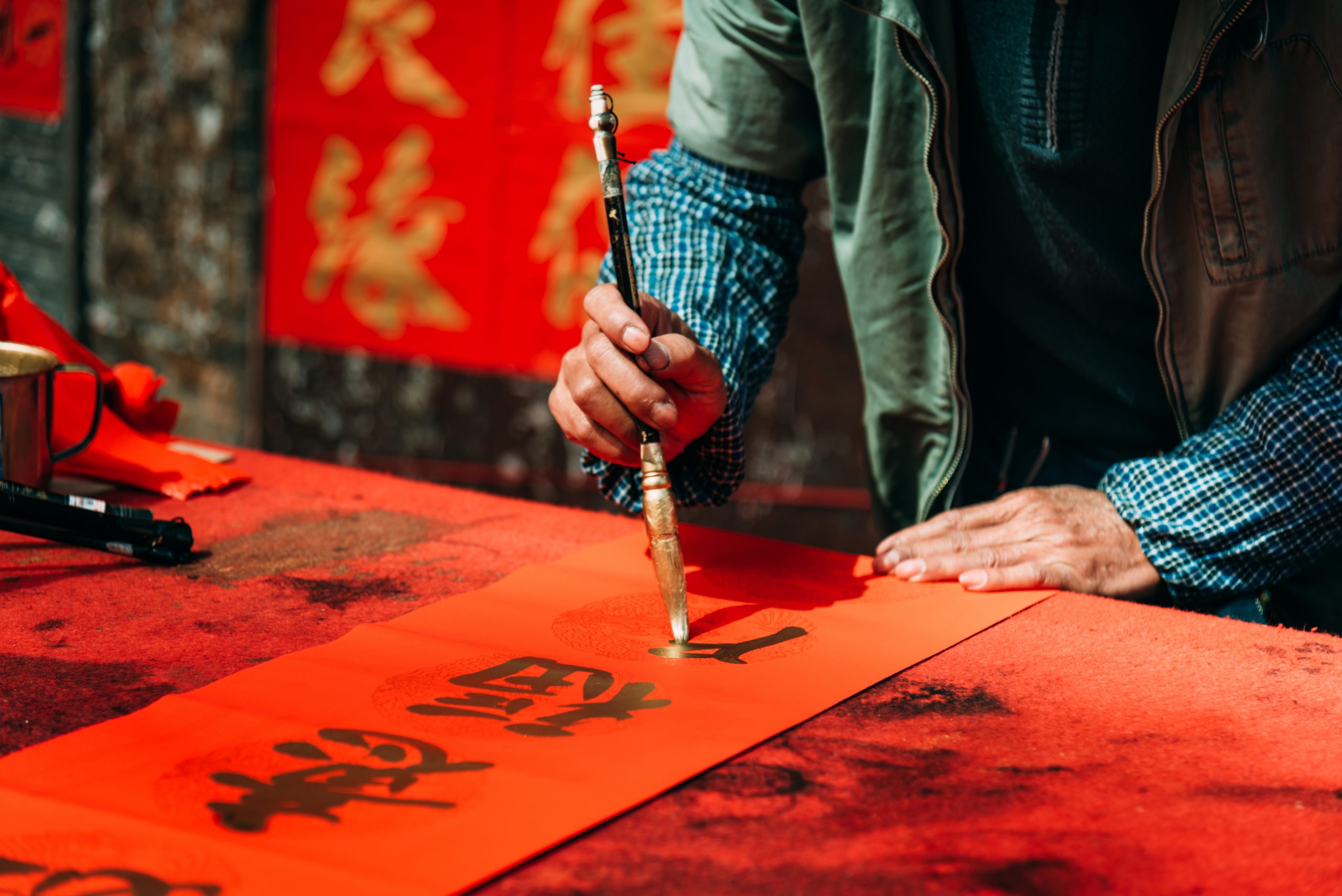 During Lunar New Year, the colour red is everywhere, from glowing paper lanterns to dancing dragons and clothing. The holiday's signature shade isn't just beautiful – it serves a deeper purpose, too: in feng shui, red is associated with good fortune.  
It's no surprise, then, that CNY spring couplets (vertical lines of poetry written in Chinese calligraphy) appear on red paper. When we hang them on our front doors, the couplets are thought to usher in the blessings described in the poetry, from longevity to wealth and everything in between. 
Other Spring Festival decorations take the form of fruit and flowers. Especially ubiquitous, small trees laden with kumquats appear in houses and places of business as a symbol of wealth and prosperity. 
Why? The Cantonese word for kumquat has two characters – 柑 and 桔 – which sound like the words for 'gold' and 'good luck', respectively. Meanwhile, orchids (symbolising abundance and prosperity) and plum blossoms (longevity) also appear in holiday decor and gifts.
3. Auspicious family feasts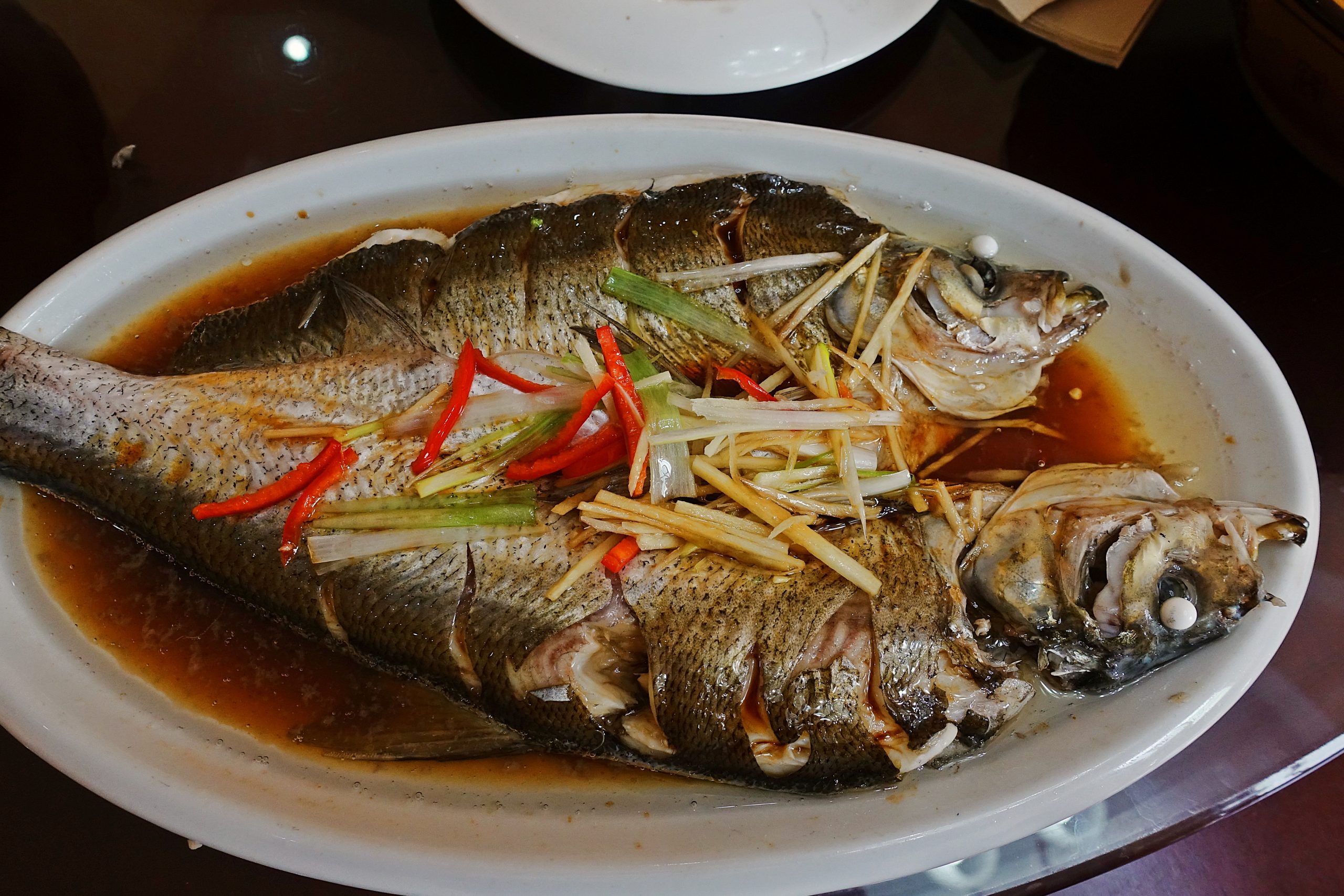 Eating together, of course, is essential to any Lunar New Year celebration. Families get together on New Year's Eve to reconnect over bountiful spreads of auspicious foods brimming with symbolism.
Take sweet glutinous rice cakes, for example. In Cantonese, the cakes are called nin gou (年糕), which sounds like the Cantonese word for 'longevity'. In addition, the pronunciation of the second character, 糕, is a homophone for 高, which means 'tall' and 'high'. Therefore, eating rice cakes could bring children a year of physical growth and career growth for adults.
What's more, eating fish during CNY also carries special meaning because the pronunciation of the Cantonese word for fish, yu (魚), sounds like the word for 'surplus'. As a result, eating fish is thought to bestow extra wealth and prosperity.
Known as the Tray of Togetherness, or cyun hap (全盒) in Cantonese, the Chinese candy box is central to family meals. These decorative red trays – traditionally made of lacquerware – are filled with various treats, including nuts, seeds, candies and dried fruits. Each has an auspicious meaning: candied lotus root for solid family ties, candied ginger for longevity, watermelon seeds for fertility, and so on.
4. Banishing evil spirits
Lunar New Year always starts with a bang, quite literally. In Chinese culture, firecrackers represent much more than mere spectacle – their explosive sounds and brilliant bursts of light are meant to scare off evil spirits.
This custom draws from the ancient Chinese legend of Beast Nian (年獸), a lion-like creature that rose from the depths of the sea to attack people, destroy crops and devour livestock. However, when the tormented villagers set off firecrackers, the beast was frightened and ran away.
Looking to keep evil spirits at bay? There are a few places in Macao where you can legally set off firecrackers. And don't miss this year's CNY fireworks display – the first one since 2019 – which will take place over the Sai Van Lake.
5. Temple traditions 
The third day of Chinese New Year – also known as 'red mouth' day, or cek hau (赤口) in Cantonese – is thought to be the most quarrelsome day between family and friends, so many people avoid social interactions and instead test their luck at casinos or visit temples.
Droves of worshippers visit Buddhist and Taoist temples to pray for blessings in the new year by offering symbolic fruits (apples for safety, bananas for wealth and more expensive fruits such as pineapple or dragon fruit to show their devotion) and burning joss paper and incense.
During the holiday, famous temples like the 16th-century Buddhist Lin Fung temple, also known as the Temple of the Lotus; São Lourenço's A-Ma Temple, built in 1488 to honour the sea-goddess Mazu; and the 18th-century Tin Hau Temple in Coloane Village all buzz with activity. 
Traditionally, worshippers queue up on New Year's Eve, waiting for the temple doors to open so they can rush inside to burn the first incense stick on the first day of Lunar New Year. This early bird effort is seen as testament to the worshipper's devotion – and the greater their dedication, the more blessings they'll receive. 
You can also enhance your luck by letting incense smoke waft over a pinwheel. And some say a spinning pinwheel can even turn bad luck around. Conveniently enough, you can buy them at the CNY stalls in Largo do Pagode da Barra, where A-Ma Temple is located.
6. Dancing creatures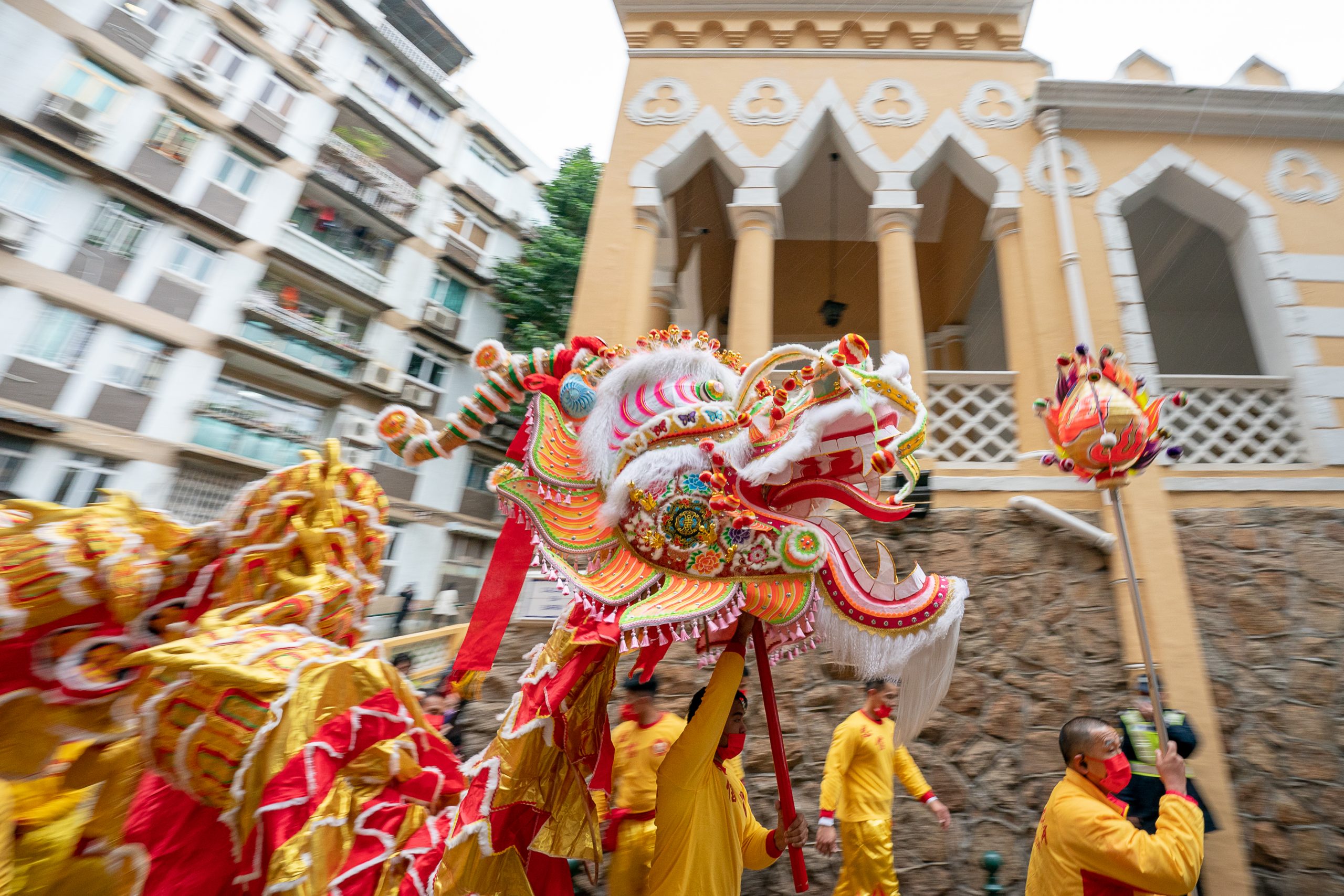 Lion and dragon dances – among the most globally recognised Lunar New Year traditions – are central to the celebration. A team of trained dancers usually operate the costumes, which are akin to giant puppets, and move miraculously in sync with the rhythm of the music.   
An auspicious animal in Chinese culture, lions symbolise power, wisdom and superiority. Their vigorous dance – set to beating drums and clashing cymbals – is believed to chase evil spirits away. In Macao, we see southern-style lion dance performances in which two people operate the lion and, at times, mimic the animal's behaviour by licking its "fur". 
Lion dancers also visit businesses where they "pluck the greens", or coi ceng (採青) in Cantonese. During this tradition, meant to bring luck to the company, businesses offer the frolicking beasts lai sees full of cash tied to vegetables. The lion cautiously "eats" the offering, spitting out the greens but keeping the red envelope as a reward (and a payment to the dancers).
Dragons, like lions, are seen as symbols of power, wisdom and wealth and can ward off evil beings. Often the highlight of CNY parades, dragon dances involve a team of performers who operate the long, colourful costume and bring it to life to the beat of drums. 
In Macao and other parts of southern China, these serpentine-like dragon costumes are quite large and often require a troupe of nine well-practised performers to manoeuvre the mythological animal. A tenth performer walks in front of the dragon, holding up the "Pearl of Wisdom" to lead its movements and illustrate the unceasing pursuit of knowledge, wisdom and truth.
7. Lai see blessings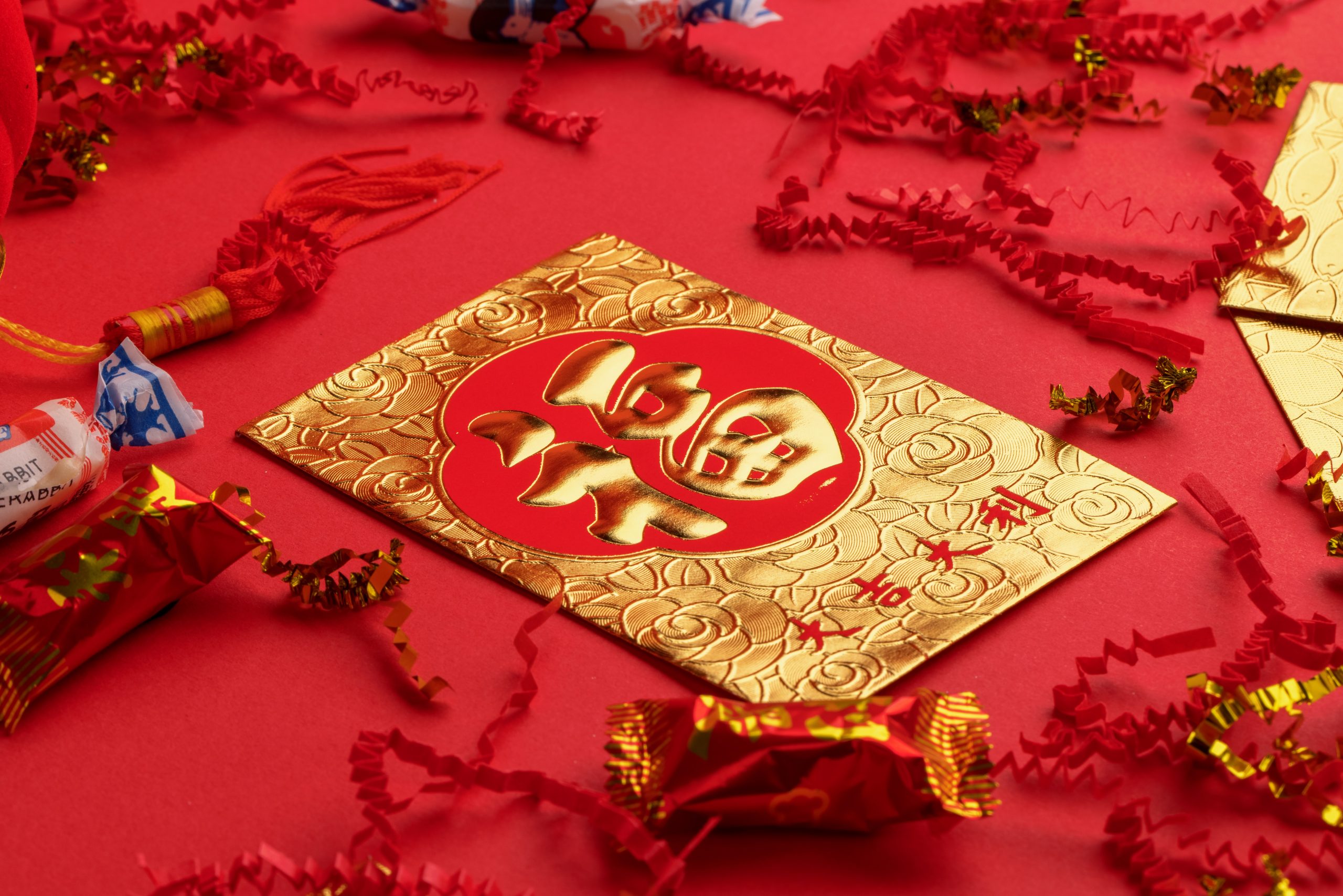 Drawing from the belief that the more you give, the more you get, people shower children and unmarried adults with decorative lai sees (利是)or red packets over Chinese New Year. Lai see may be full of money – preferably crisp new notes – but they also serve as a blessing and convey wishes of happiness, good luck, auspiciousness and wealth. 
How generous should you be? The amount gifted correlates to how close you are to the recipient – the stronger the tie, the heftier the amount. In terms of auspicious quantities or increments, avoid the unlucky number 4 (its pronunciation sounds like the word for 'death' in Mandarin) and odd numbers since good things are believed to come in pairs. 
The number 8, on the other hand, is auspicious, as it sounds like the Cantonese word for 'prosper', so MOP 80 or MOP 888 are always welcomed. When giving red packets, etiquette dictates that you should hold the red packet with two hands and say 'Kung Hei Fat Choi' (恭喜發財) to wish the recipient prosperity in the new year. 
---
Looking for more ways to welcome the Year of the Rabbit with friends and family? Check out the Macao Government Tourism Office's comprehensive list of all Lunar New Year activities across the city. From our Macao News family to yours, Kung Hei Fat Choi!