Police swoop on Vietnamese prostitution ring in Iao Hon
Police swoop on Vietnamese prostitution ring in Iao Hon

Link copied
Dawn raids nets 56 suspects following complaints from residents that the gang has been operating for more than a year.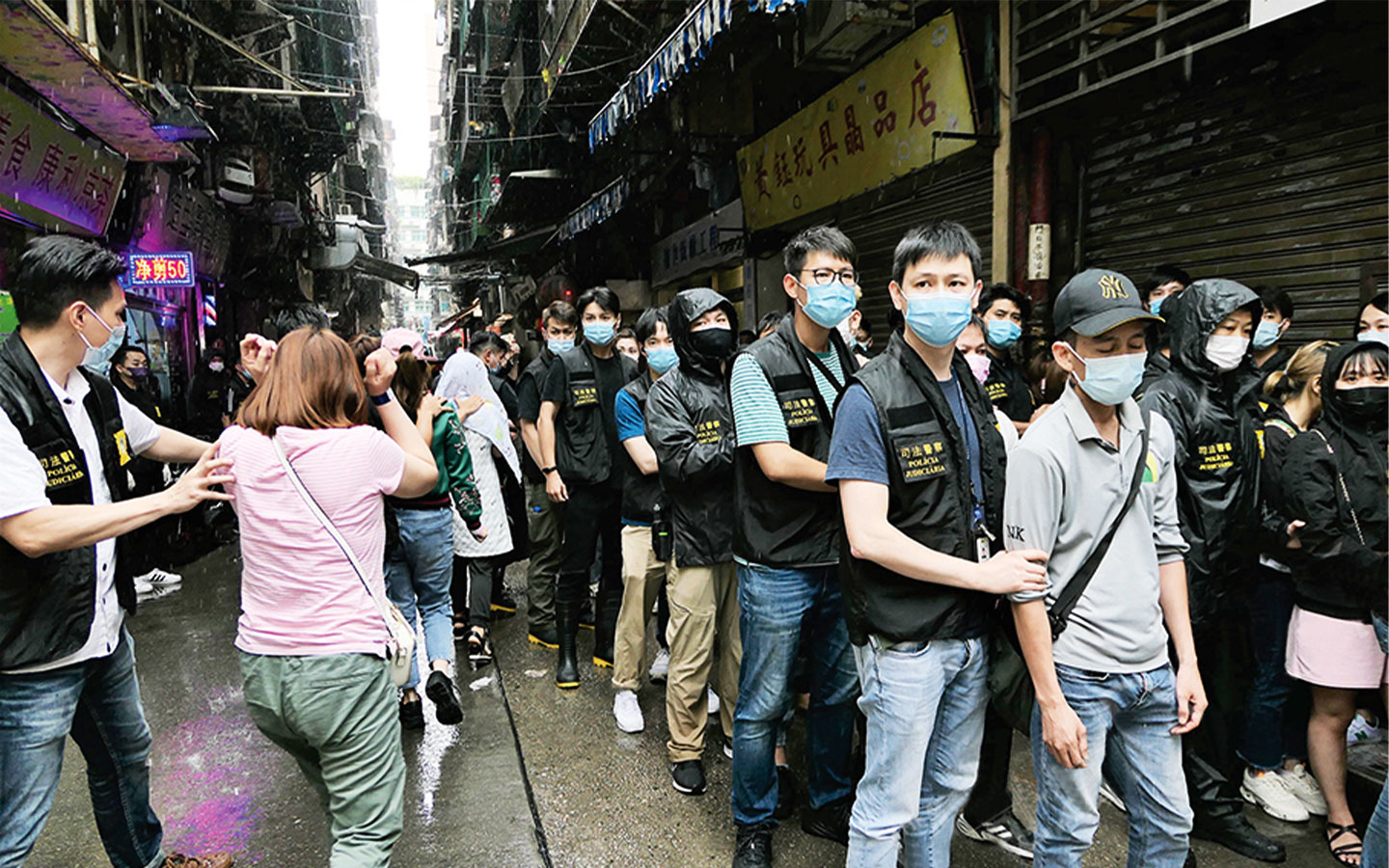 Police have broken up a prostitution ring run by Vietnamese nationals in Iao Hon district, arresting 56 people – 23 men and 33 women.
Judiciary Police (PJ) spokesman Leng Kam Lon said that some of the suspected gang members who were rounded up yesterday had been involved in a free-for-all with prohibited weapons last February in Iao Hon district. At that time eight alleged members of two rival Vietnamese gangs were arrested.
The 56 people suspects are aged between 28 and 70, comprising 44 Vietnamese, three local sex clients, a Hongkonger and eight mainlanders. Among the 44 Vietnamese, 12 hold non-resident worker permits ("blue cards"), while the rest hold temporary stay permits or Vietnamese passports.
According to The Macau Post Daily, Leng said that the PJ first became aware of the gang's activities in the district in January, after receiving complaints from residents and community organisations.
A PJ investigation discovered that the gang, which was predominantly Vietnamese, had been "active" in the district for about a year. 
Leng said that the gang was headed by four ringleaders who rented the flats and recruited other Vietnamese as pimps or lookouts.
More than 170 PJ officers swooped on 28 flats shortly after dawn yesterday morning.
The officers seized a large quantity of evidence such as rental receipts of the flats, accounting books, lubricants and condoms as well as prohibited weapons including nunchakus (karate sticks) and telescopic batons.
Leng said the gang charged the prostitutes between MOP 300 and 500 for daily rent and protection fees, while the prostitutes charged their clients between MOP 150 and 200.