Police arrest mainlander for alleged robbery, rape and murder
Police arrest mainlander for alleged robbery, rape and murder

Link copied
Callous suspect stole HK$200,000 from 29-year-old victim, buried her in Hac Sa beach and then set out on gambling spree.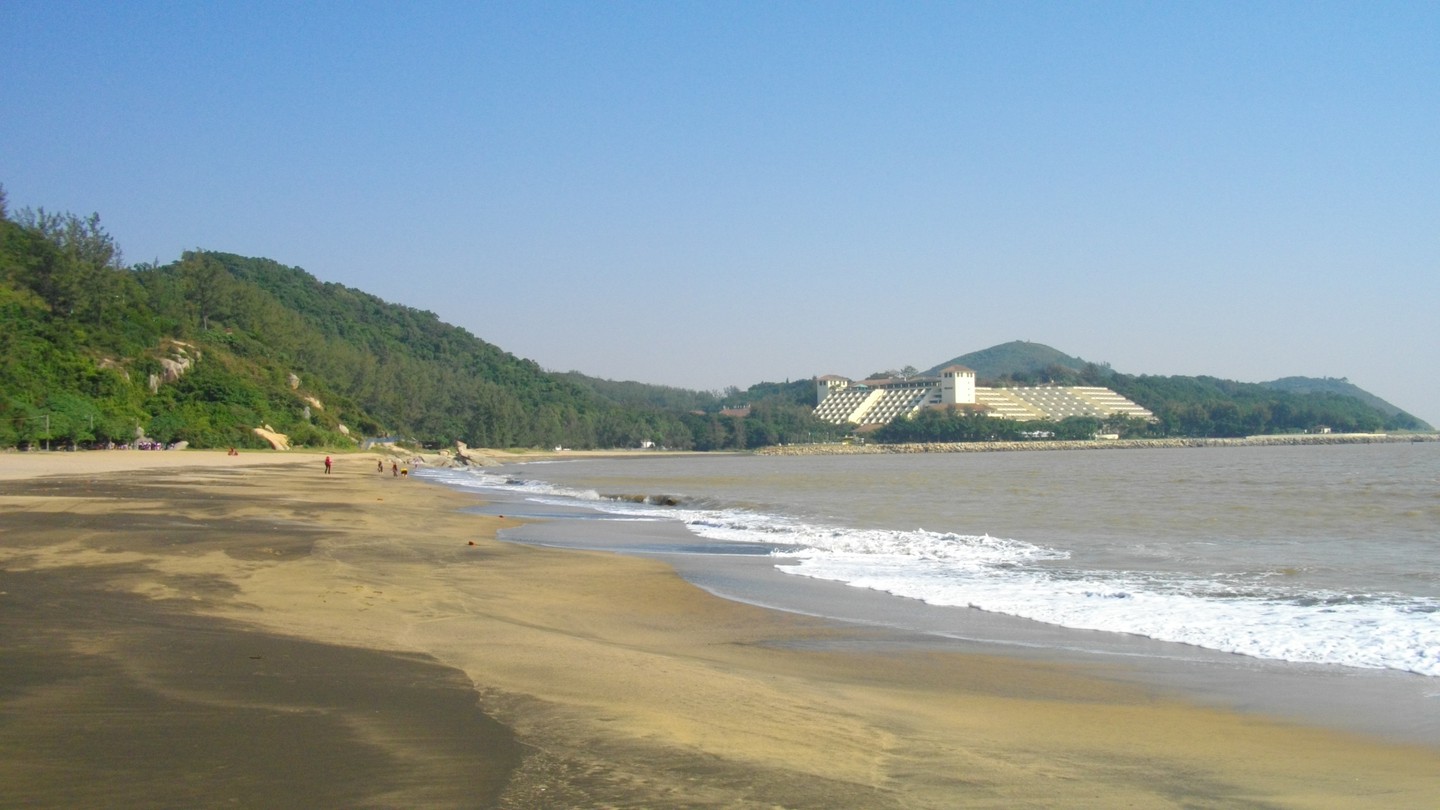 *Last updated at 7:26 am on 13 September
Macao police have arrested a mainland Chinese resident for the alleged rape and murder of a 29-year-old woman whose body was found buried at Hac Sa beach in Coloane. 
According to the authorities, the brutal killing took place last week; the alleged murderer kept the victim's body in a suitcase in a rented apartment before disposing of it.
The police discovered the body of the victim yesterday buried in a shallow grave one-and-a-half meters deep.
The suspected murderer is a 36-year-old man who arrived in Macao early this month from Zhejiang.
According to the police, after losing all his money at a casino, the suspect plotted to rob an  illegal currency exchange trader. He connected with the victim via social media and met her at a hotel on the Macao peninsula.  
Judiciary Police spokesperson Chan Wun Man said: "The victim was beaten until she lost consciousness and she was then raped and robbed of HK$ 200,000 and a mobile phone. After confirming that the victim was dead, the suspect went back to the mainland to dispose of the victim's phone, and then returned to Macao to rent a residential unit in the North district."
After renting the apartment the alleged murderer returned to the hotel room with a suitcase to collect the body and take it to the apartment. He then visited Hac Sa beach several times to scout for a suitable location to bury his victim.
Last Friday night, the suspect took a taxi to the beach where he disposed of the body. He then headed to a casino to gamble.
The Judiciary Police arrested the suspect, who has a prior record of robbery in the mainland, after receiving a missing person report from the victim's boyfriend on Thursday.
The man has been charged with murder, robbery and sexual assault and the case has already been transferred to Public Prosecutions Office.