Hengqin-Zhuhai airport rail transit line to go into operation next year
Hengqin-Zhuhai airport rail transit line to go into operation next year

Link copied
With top speed of 160 kmph, train journey from Macao to fast-expanding Zhuhai airport will take little more than 30 minutes.
The first 50 metres of the trackbed of Zhuhai Airport Urban Rail Transit Phase II's east line, in Hengqin, was completed last week and the next stage will be laid in June, the Zhuhai Daily News reported.
The entire rail line from Hengqin to Zhuhai Jinwan airport, which is being rapidly expanded, will be ready in 2023.
Phase II of the Zhuhai Airport Urban Rail Transit starts from Hengqin Chimelong Station, runs through Hengqin, Shangniujiao and Jingwan tunnels before emerging onto Jinhai Avenue Bridge, which is one of the world's widest multi-tower cable-stayed bridges with both a highway and railway on the same platform.
After reaching Jinwan's Sanzao Town, the rail line will be connected to the future Zhuhai Airport Comprehensive Transportation Hub.
With the train reaching speeds of up to 160 kmph (99.5 mph), travel time between Gongbei, bordering Macao, and the airport will be cut to half an hour.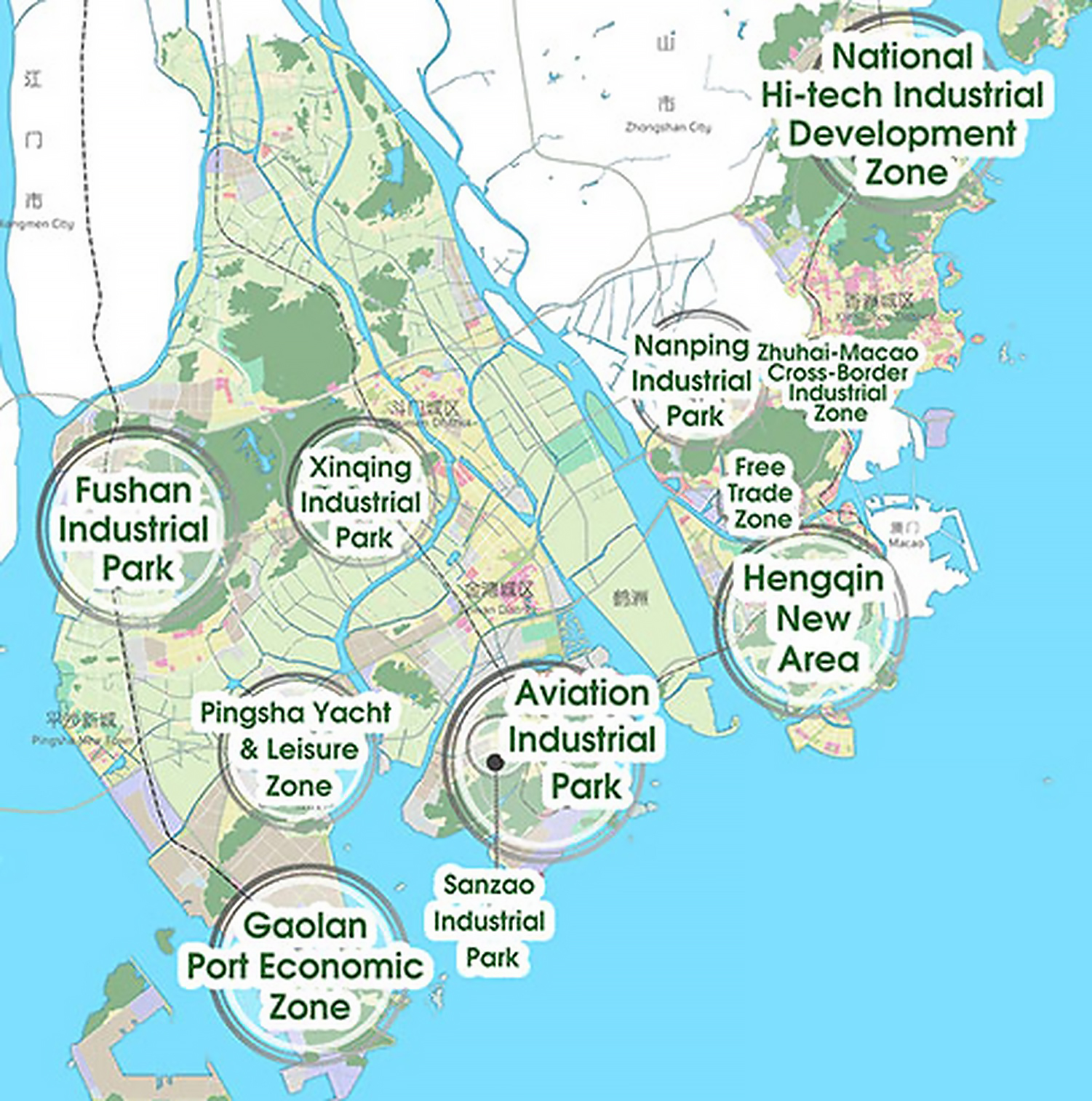 Zhuhai airport is located 50 kilometres from downtown Zhuhai and 25 kilometres from Macao which is also home to a regional airport.
In 2019 Zhuhai Airport handled 12 million passengers, and currently hosts more than 30 Chinese airlines, with China Southern as the major operator.
Local authorities are planning to add international routes to increase Zhuhai's presence in the Greater Bay Area. The number of aircraft apron stands will be increased from 23 to 51 by the end of 2022, and the airport is expected to handle 198,000 flights, 27.5 million passengers, and 104,000 tons of cargo and mail annually by 2027. 
A new terminal and a 2,600-metre runway have been under construction since November 2019 and are expected to be completed by June 2023.
The Airport Authority Hong Kong (AAHK) is a 55 per cent shareholder in Zhuhai Airport and is now looking to increase its stake there, as what has always been the junior partner is undergoing a sharp capacity recovery and big gains in cargo volume.
Zhuhai hosts the largest airshow in China: the China International Aviation & Aerospace Exhibition.