Hengqin Cooperation Zone GDP hits US$3.3 billion during first half of 2022
Hengqin Cooperation Zone GDP hits US$3.3 billion during first half of 2022

Link copied
Tertiary industries performing well, particularly finance, increasing in value by US$1.2 billion, a year-on-year growth rate of 11%.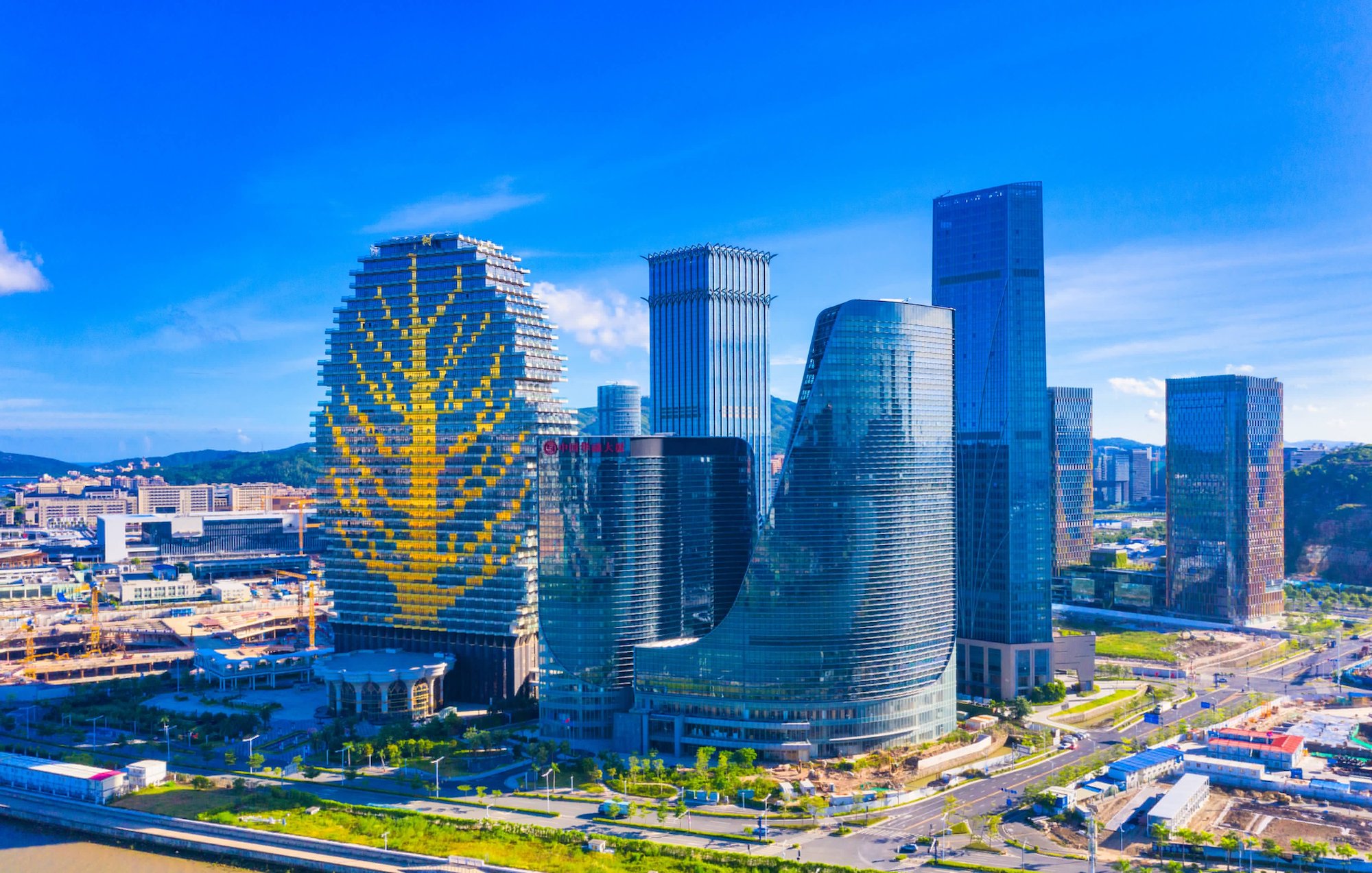 The Guangdong-Macao In-Depth Cooperation Zone in Hengqin recorded 22.39 billion yuan (US$3.3 billion) of Regional Gross Domestic Product (GDP) in the first half of 2021, a year-on-year increase of 2.5 per cent, according to the Cooperation Zone Statistics Bureau.
During the January-June period, the added value of industries above the designated size reached 359 million yuan ($53 million), up 11.6 per cent from the first quarter of the year, while that of the service industry grew by 2.7 per cent year-on-year, driving local GDP growth by 2.5 percentage points.
Primary, secondary, and tertiary industries contribute 0.02, 10.8, and 89.2 percentage points respectively to local GDP. Of note, the added value of tertiary industries, especially the finance industry, increased by 8.21 billion yuan (US$1.2 billion) with a year-on-year growth rate of 11 per cent, accounting for 36.7 per cent of the regional GDP.
There were 2,112 newly settled enterprises in the first half of 2022, among which 391 are Macao-funded companies, accounting for 19 per cent of the total.
As of late June, Hengqin is home to 54,350 enterprises, including 4,934 Macao-funded ones.
Macao-funded enterprises are to become involved in the development and construction of the Cooperation Zone in a more in-depth, comprehensive, and thorough way.
Modern finance is one of four key industries of the Cooperation Zone, and multiple measures have been released since its establishment in September 2021 to innovate cross-border finance businesses and promote the in-depth coordination of Hengqin-Macao financial industries.
The measures included pilot measures to support companies issuing corporate bonds in Macao and foreign equity investment, implementation of a Guangdong-Macao cross-border data verification platform for personal data and cross-border wealth management pilot products.