The fledgling Greater Bay Airlines calls for more air traffic rights
The fledgling Greater Bay Airlines calls for more air traffic rights

Link copied
The new carrier is looking to take on low-cost rivals HK Express and Hong Kong Airlines as well as established players like Cathay Pacific.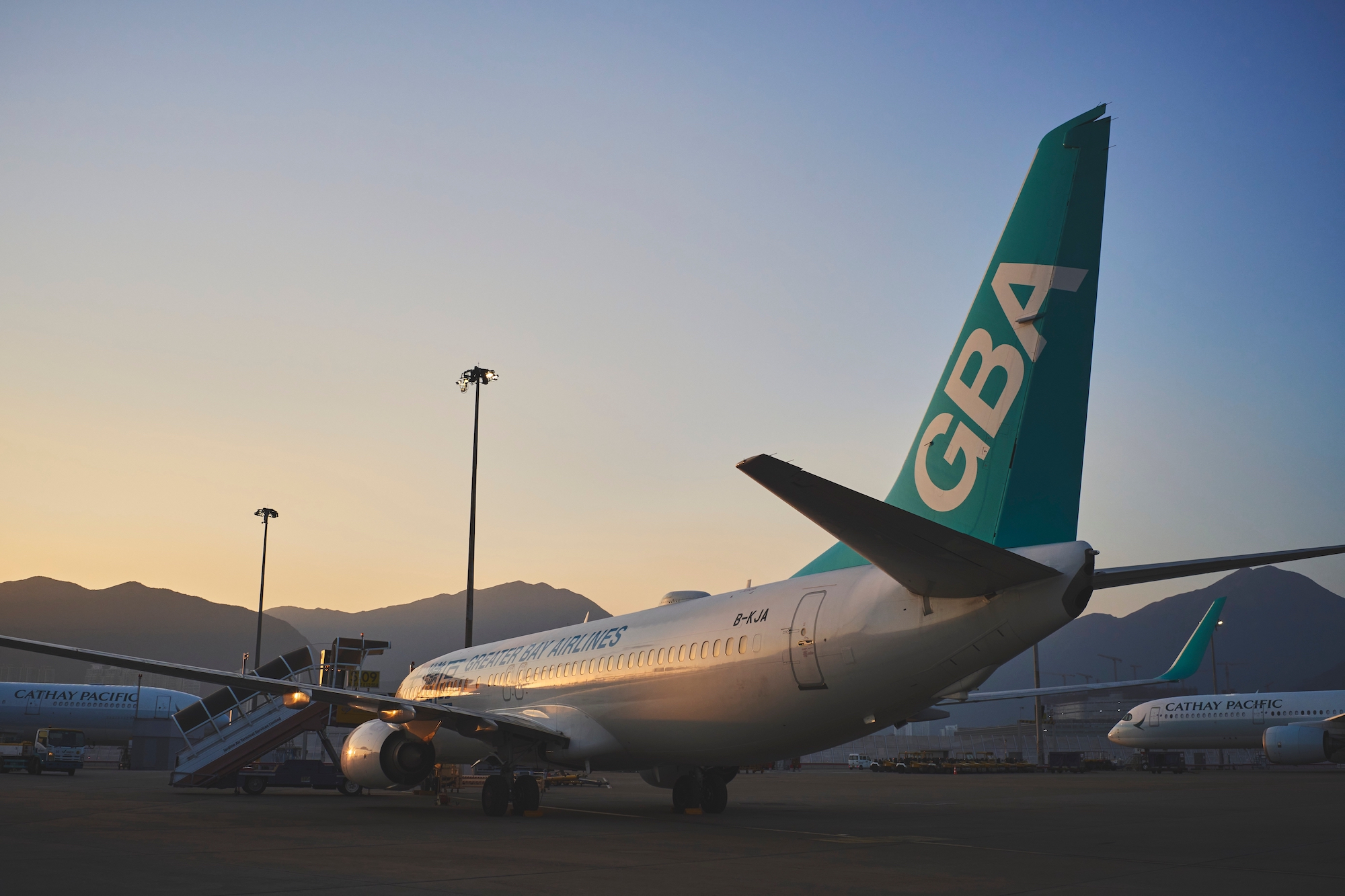 Hong Kong-based Greater Bay Airlines (GBA) has appealed for more air traffic rights so that it can take on the city's flag carrier, Cathay Pacific.
The call was made last week by GBA's chief executive, Stanley Hui, the South China Morning Post reports.
Speaking at the inauguration of the airline's maiden flight to Osaka, Hui told the Post that "If we do not have enough frequencies, we simply cannot compete effectively with other airlines and if we cannot compete effectively with other airlines, that may not be in the interest of travellers."
[See more: Business confidence is soaring in the GBA, according to a new survey]
The fledgling GBA – founded by Shenzhen tycoon Bill Wong – now operates three flights a week to Osaka and four services a week to Seoul, in addition to daily flights to Bangkok, Tokyo and Taipei.
It is positioning itself as a low-cost carrier, rivalling HK Express and Hong Kong Airlines, with cheap fares attracting not just Hong Kong residents but travellers from mainland China as well.
GBA currently operates only three Boeing 737-800s, but is buying fifteen Boeing 737-9 MAX aircraft and plans to acquire five 787 Dreamliners for long haul operations, according to the Post.