Suncity Group Holdings Limited halts trading again
Suncity Group Holdings Limited halts trading again

Link copied
Stock plunged to HK$0.13 yesterday; further announcement from board of directors expected soon. Salaries halted for one-third of company's staff.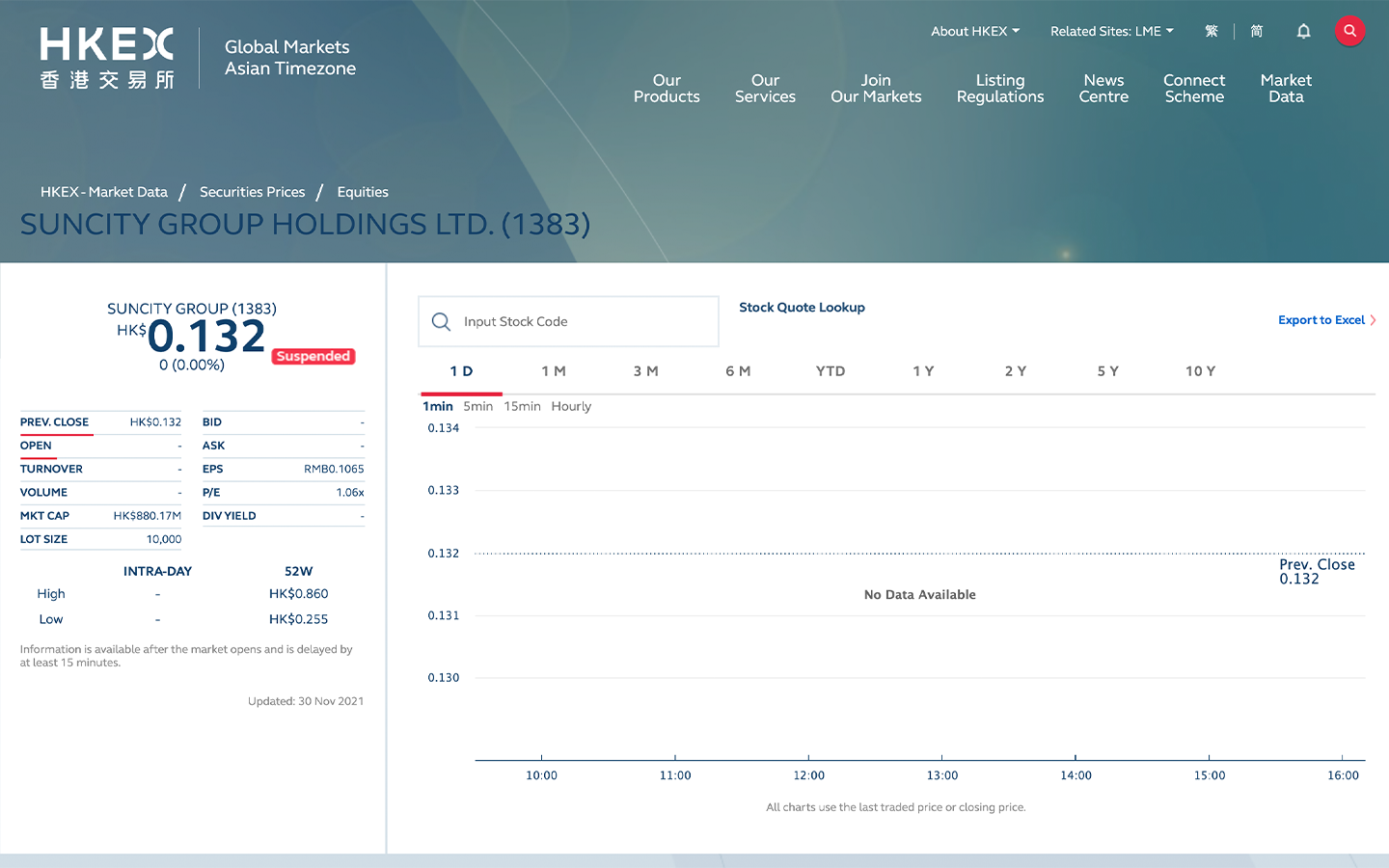 Suncity Group Holdings Limited's board of directors halted trading in its shares as of 9 am today (stock code 1383).
Trading has been suspended twice so far this week, first on Monday although trading resumed yesterday. However, share prices plummeted after the Hong Kong Stock Exchange opened this morning, according to Macao Daily.
A company statement said the board was waiting for an announcement on news coverage in relation to VIP business carried out in Macao by Sun City Gaming Promotion Company Limited, which constitutes inside information of the Company.
In Hong Kong, The Standard reported that following CEO Alvin Chau's arrest and the closure of all Suncity's VIP gaming rooms in Macao, the company would cease salary payments for one-third of its staff.