SJM and Wynn Macau pledge to meet non-gaming revenue goal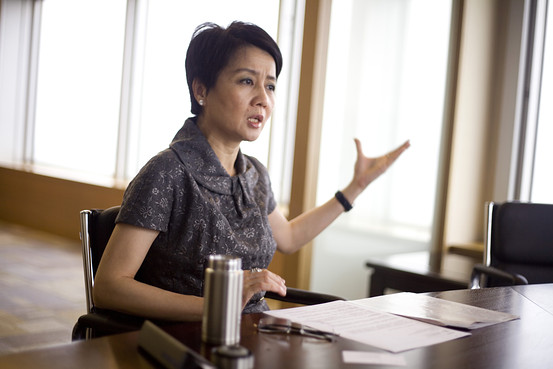 SJM Managing Director Angela Leong On Kei and Wynn Macau Executive Director Linda Chen said that they believe that Macau's six gaming operators' revenue from non-gaming business will exceed nine per cent of their total income by 2020, 2.4 percentage points up from 2014.
The government laid down the goal for the city's gaming operators in its proposal for Macau's first Five-Year Development Plan, which was released on Tuesday.
"As long as we [the six gaming operators] co-operate with each other, I believe we will achieve it. The government has set the goal. I think the six gaming companies will give their vigorous support," Leong said, adding that she did not consider that it would be difficult for SJM to meet the goal.
Meanwhile, Chen said that Wynn Macau would "definitely" achieve the goal.
"Every company in Macau should follow the overall direction the government has given us, continue to work together and keep increasing the percentage."
She also said the city's gaming operators should focus more on improving the quality of their tourism services, rather than the proportion of their non-gaming revenue.
In 2014, the six operators' income from non-gaming revenue stood at 6.6 per cent of their total income, according to the government's proposed 5-Year Development Plan.
(Macaunews/macaupost)