Police acted swiftly to preserve evidence in Alvin Chau case, security secretary says
Police acted swiftly to preserve evidence in Alvin Chau case, security secretary says

Link copied
Public Prosecutions Office warns those involved in leading a criminal organisation, money-laundering and illegal gambling could face up to 23 years behind bars.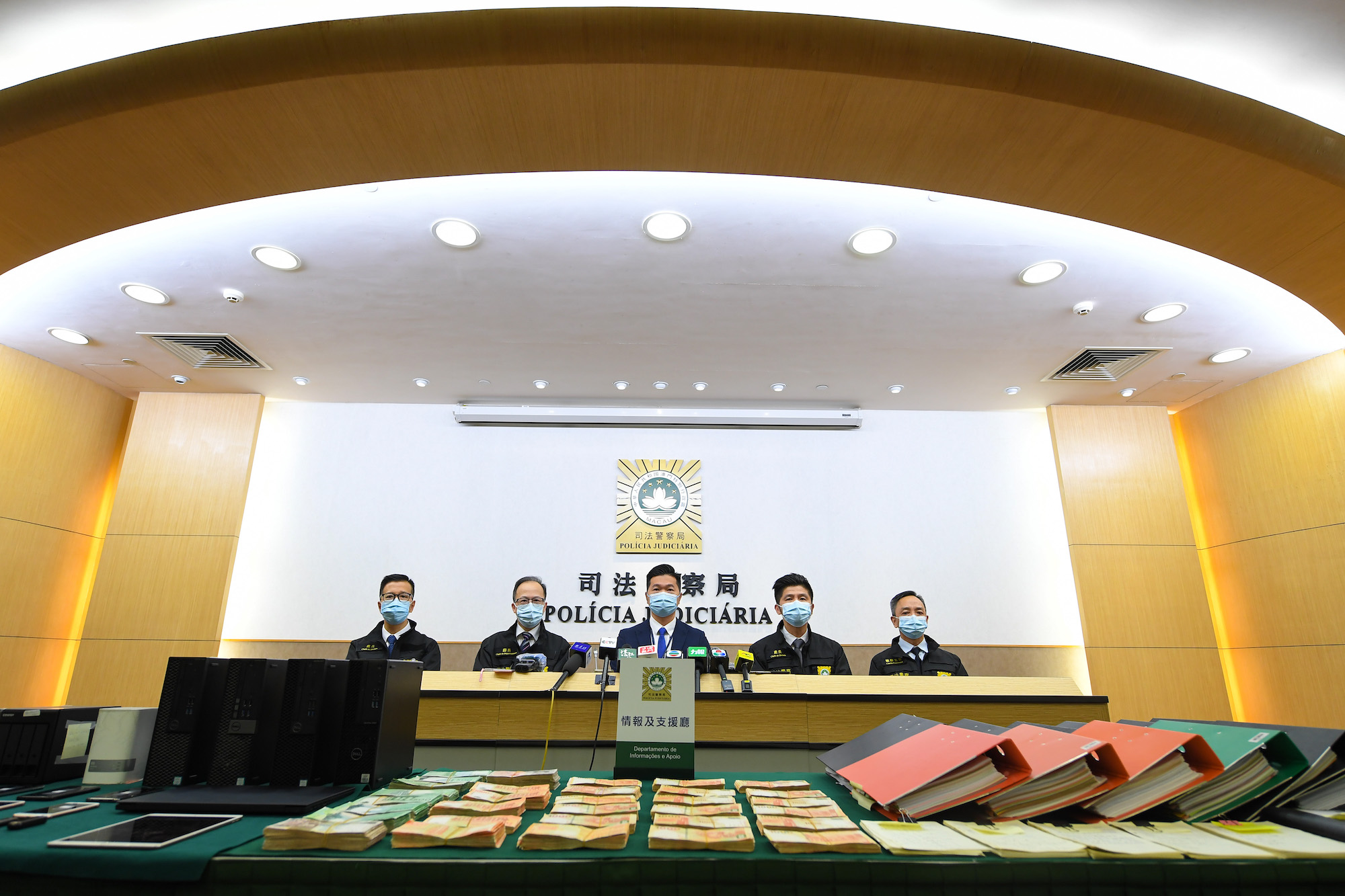 Police needed to strike fast at the weekend to arrest junket mogul Alvin Chau Cheok Wa and 10 other people as otherwise "some of the evidence would have disappeared", Secretary for Security Wong Sio Chak has said.
Chau and his confederates stand accused of alleged membership of a criminal organisation, illegal gambling operations and money laundering.
Wong spoke about Chau's case without mentioning him by name during a break in yesterday's Q&A session in the Legislative Assembly about his portfolio's policy guidelines for next year.
Wong underlined that it was "normal" for the police to take action after investigating a particular case for over a year. The policy secretary also said that he has reported details of the "important" criminal case to Chief Executive Ho Iat Seng, but did not comment on his reaction.
The Public Prosecutions Office (MP) announced last night that five of the 11 suspects involved in the case have been remanded in custody and transferred to pre-trial detention in Coloane prison. The five include a suspect surnamed Chau, the MP said. The other six suspects have been released on bail, although they are required to report to the police regularly and may not leave Macao.
Wong underlined that the police have been carrying out their work in this case in accordance with Macao's laws and regulations. 
When asked whether Saturday's operation had smashed the whole criminal gang, Wong said that he "cannot" disclose further details of the case as it is now undergoing judicial procedures.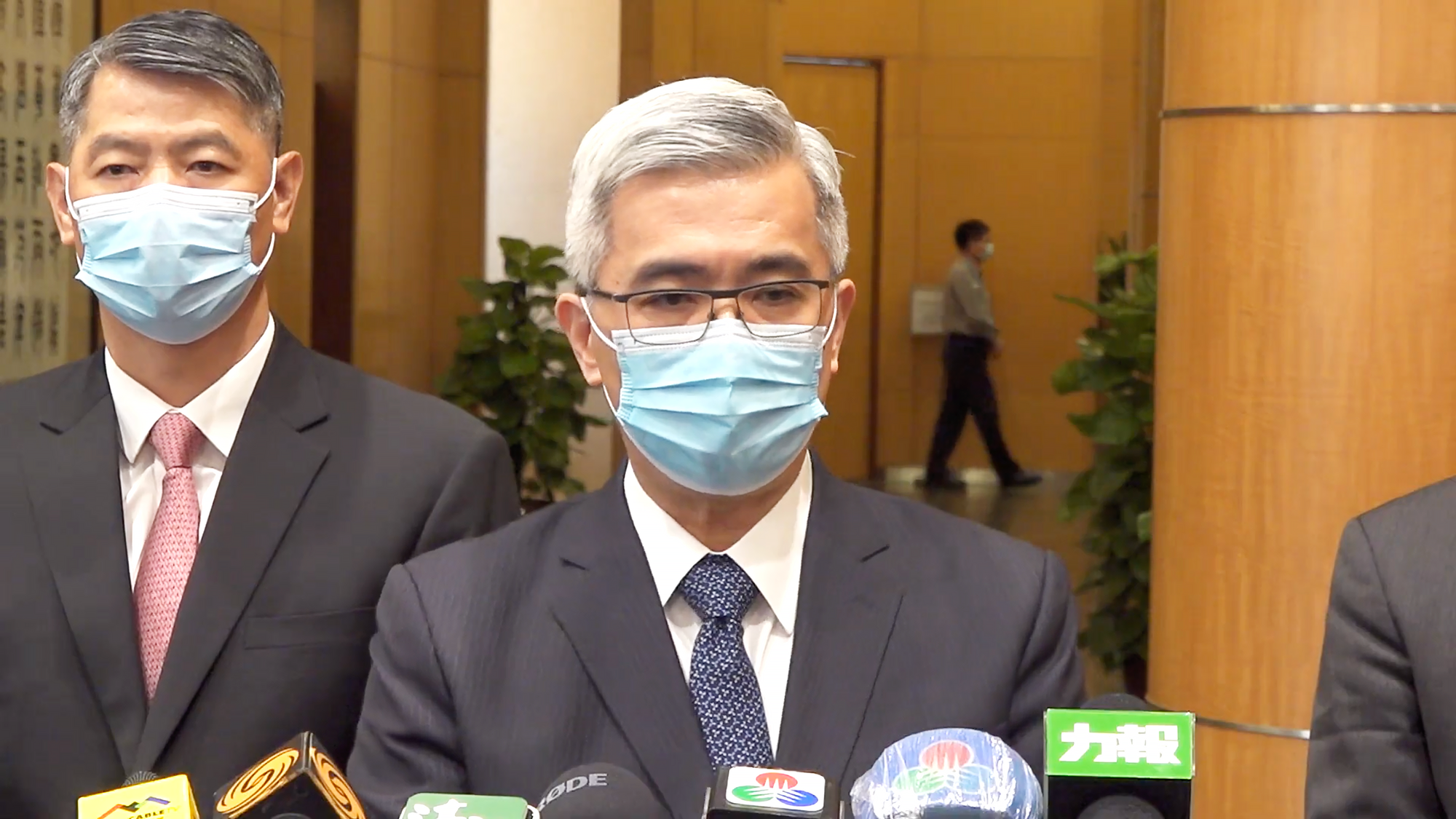 On the subject of whether any other casino junket operators in Macao have been found to have engaged in illegal activities similar to the case in hand, Wong said that the police never announce details of cases that are still under investigation.
When asked why the PJ, who first launched an in-depth investigation into Chau's case last year, only chose to take action on Saturday, Wong said that normally it takes a long time for the police to complete their investigations, adding that it is normal for the police to need one to two years to investigate an "important" case. 
Wong said the Macao police needed to launch an operation to bust the gang, as otherwise "some of the evidence [related to the case] would have disappeared".
In related news, the MP said that the findings of the police investigation into Chau's case show that the gang based in Macao set up an online gambling platform in the Philippines featuring live-streaming which aimed to attract mainland customers to gamble large amounts. 
The MP identified Chau by his surname and said that the gang transferred its illegal profits through "underground banks".
The MP noted that those who have participated in a criminal organisation face a prison term of up to 10 years, while those who have led such an organisation may be jailed for a maximum of 12 years. A money-laundering suspect faces a prison term of up to eight years, while the punishment for illegal gambling is up to three years.
The MP said that the case has had a serious impact on the legal operations of Macao's gaming sector and on the stability of the city's financial order. In order to prevent the suspects escaping, an examining magistrate has ordered that five – including Chau – of the 11 suspects be remanded in custody, while the other six suspects have been released on bail.
Macao's public broadcaster TDM reported yesterday morning that Chau was transferred to jail in Coloane from the Public Prosecutions Office in ZAPE after 14 hours of questioning, The Macau Post Daily reported.