Paulo Martins Chan confirmed as new Macau DICJ director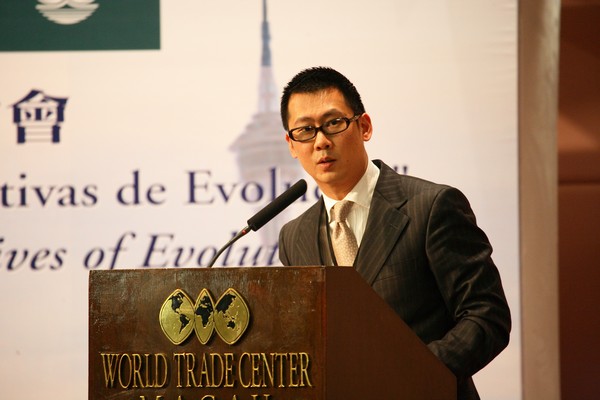 Assistant Public Prosecutor-General Paulo Martins Chan has been confirmed as the new director of the Gaming Inspection and Coordination Bureau (DICJ), the Secretary for Economy and Finance, Lionel Leong, revealed on Friday.
The appointment of Paulo Chan to lead the bureau has been endorsed by Chief Executive Chui Sai On and will take effect from December 1, after the current director, Manuel Joaquim das Neves, retires this month.
Chan had been regarded as the most likely candidate to assume the directorship of the bureau, after broadcaster TDM revealed that he would be the new DICJ head.
Speaking to the press on Friday, Leong said that Chan was appointed because of his experience in the Public Prosecutions Office, his legal knowledge and his language proficiencies. Leong said that he believes the appointment will strengthen both the bureau's law enforcement capabilities and its efforts to "optimize" gaming regulation.
Leong reaffirmed the importance of the bureau in aiding the sustainable and healthy development of the city's gaming industry. It is the duty of the bureau, he added, to study how it can further support the aims of existing legislation and regulation.
The Secretary said that he received official approval from the Chief Executive on Friday to make the announcement public knowledge due to growing public interest. Leong added that he also received consent from the Prosecutor-General, Ip Song Sang.
(macaunews/macaudailytimes)