Macau's casino revenue fell for the 17th straight month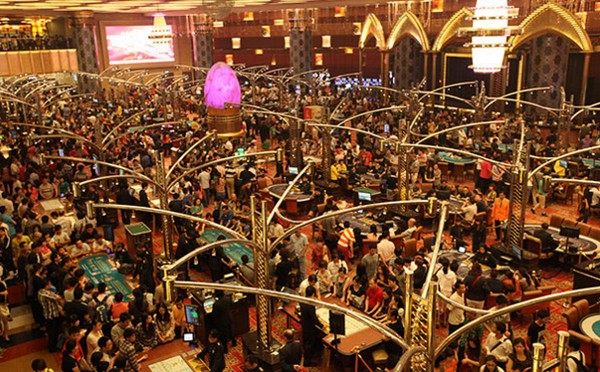 Macau's casino revenue fell for the 17th straight month, as increased visits over China's National Day holiday week failed to boost traffic at betting tables in the world's largest gambling hub.
Gross gaming revenue fell 28.4 percent year on year to MOP20.1 billion (USD2.5 billion) in October, according to data released by Macau's Gaming Inspection and Coordination Bureau. That compared with the median estimate of a 28 percent decline from nine analysts surveyed by Bloomberg.
Gaming revenue has fallen 35.5 percent so far this year.
Battered by China's anti-corruption campaign and its slowing economic growth, Macau has seen gaming revenue tumble since mid-2014 as high-stakes players or VIP gamblers avoided the former Portuguese colony.
Chinese visitor arrivals during the Oct. 1-7 National Day break rose 7.1 percent from a year earlier, according to Macau government data. Visitors from the mainland increased 17 percent during the same period last year.
"Macau is not out of the woods yet, especially VIP gaming, as we expect Macau to experience three consecutive years of falling gross gaming revenue," Nomura analysts led by Richard Huang wrote in an Oct. 27 note.
Nomura forecasts gross gaming revenue to fall 35 percent this year and decline another 8 percent in 2016.
Heeding Chinese President Xi Jinping's call for Macau to rid its economy of an over-dependence on gambling, casino operators such as Sands China Ltd. and MGM China Holdings Ltd. are building new resorts with more non-gaming features to attract tourists. Melco Crown Entertainment Ltd.'s Studio City opened its doors on Oct. 27, featuring a Batman ride and a 130- meter (400-foot) high Ferris wheel.
Gross gaming revenue over the National Day break, also known as Golden Week, was 914 million patacas a day, 65 percent higher than the daily takings in September, Deutsche Bank analyst Karen Tang wrote in a note on Oct. 12.
That was still a decline 28 percent compared with the same period last year.
Macau's VIP segment is being squeezed as the government tightens rules on junket operators, the middle-men who bring in VIPs from China and provide credit for them to gamble. The gaming regulator announced on Oct. 22 stricter accounting requirements for the operators.
(macaunews/Bloomberg)