Louis Ng ends role as COO of SJM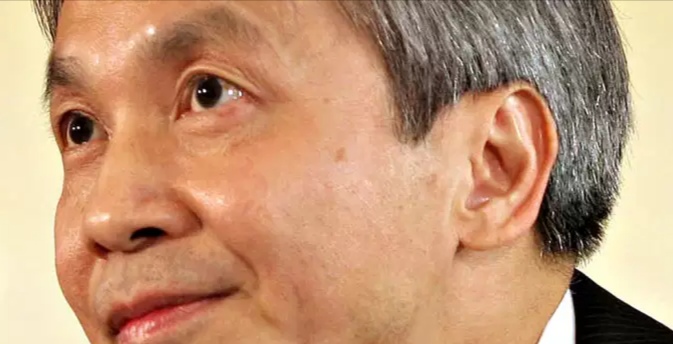 Louis Ng Chi Sing is no longer the chief operating officer (COO) of gaming operator SJM S.A., Hong Kong-listed SJM Holdings Limited (the "Company") announced in a statement on Tuesday.
SJM S.A. is a subsidiary of SJM Holdings.
SJM Holdings made the announcement in a statement to the Hong Kong Stock Exchange. The statement said that Ng has been "re-designated" from executive director to non-executive director of the Company and ceased to be a member of the Company's Executive Committee. He also ceased to be the Company's COO on Tuesday, according to the statement.
The statement pointed out that from today Daisy Ho Chiu Fung is the Company's authorised representative.
According to the statement, Ng, 68, was COO of SJM S.A. between 2002 until Tuesday, 9 June and a director of SJM S.A. from 2002 to March 2019.
The statement said Ng's appointment as an advisor to SJM S.A. takes effect today, pointing out that he has over 40 years of experience in the casino business.
According to the statement, as at the date of Tuesday announcement, Ng held 118,452,922 shares of the Company, representing about 2.9 per cent of the existing issued shares, options with the rights to subscribe 32,000,000 shares, representing about 0.56 per cent of the existing issues shares, at an exercise price of HK$9.826 per share (subject to adjustment) exercisable during the period from December 15, 2015 to December 14, 2024.
The statement also said that Ng signed a letter of appointment with the Company as a non-executive director with an initial term of two years commencing today. According to the statement, he is entitled to receive an annual director's fee allowance of HK$650,000 this year. As an advisor to SJM S.A., Ng is entitled to receive a monthly advisory fee covered under a letter of appointment and an allowance totalling HK$330,000.
A separate statement announced the latest list of directors of SJM Holdings and their roles and functions. Daisy Ho is the chairperson and executive director, while Timothy Fok Tsun Ting and Angela Leong On Kei are co-chairpersons and executive directors. Ambrose So Shu Fai is the Company's CEO, as well as its executive director and vice-chairperson.
Another statement announced the Company's new registered office with effect from today: 18/F, China Merchants Tower, Shun Tak Centre, 168-200 Connaught Road, Central, Hong Kong.
The changes came a fortnight after the passing of Stanley Ho Hung Sun in Hong Kong on May 25, aged 98. Stanley Ho, who held several honorary doctorates, had headed SJM Holdings (founded in 2006), SJM S.A. (founded in 2002) and the two companies' predecessor STDM (founded in 1962) for nearly six decades.
S.A. is the abbreviation of the Portuguese term "sociedade anónima", roughly equivalent to public limited company in the UK, public company in the US and joint-stock company elsewhere. SJM is the Portuguese acronym of Sociedade de Jogos de Macau ("Macau Gaming Company"). STDM is the Portuguese acronym of Sociedade de Turismo e Diversões de Macau ("Macau Tourism and Entertainment Company").
(The Macau Post Daily/Macau News)
PHOTO © Le Monde