Ho rules out tax cut for casino operators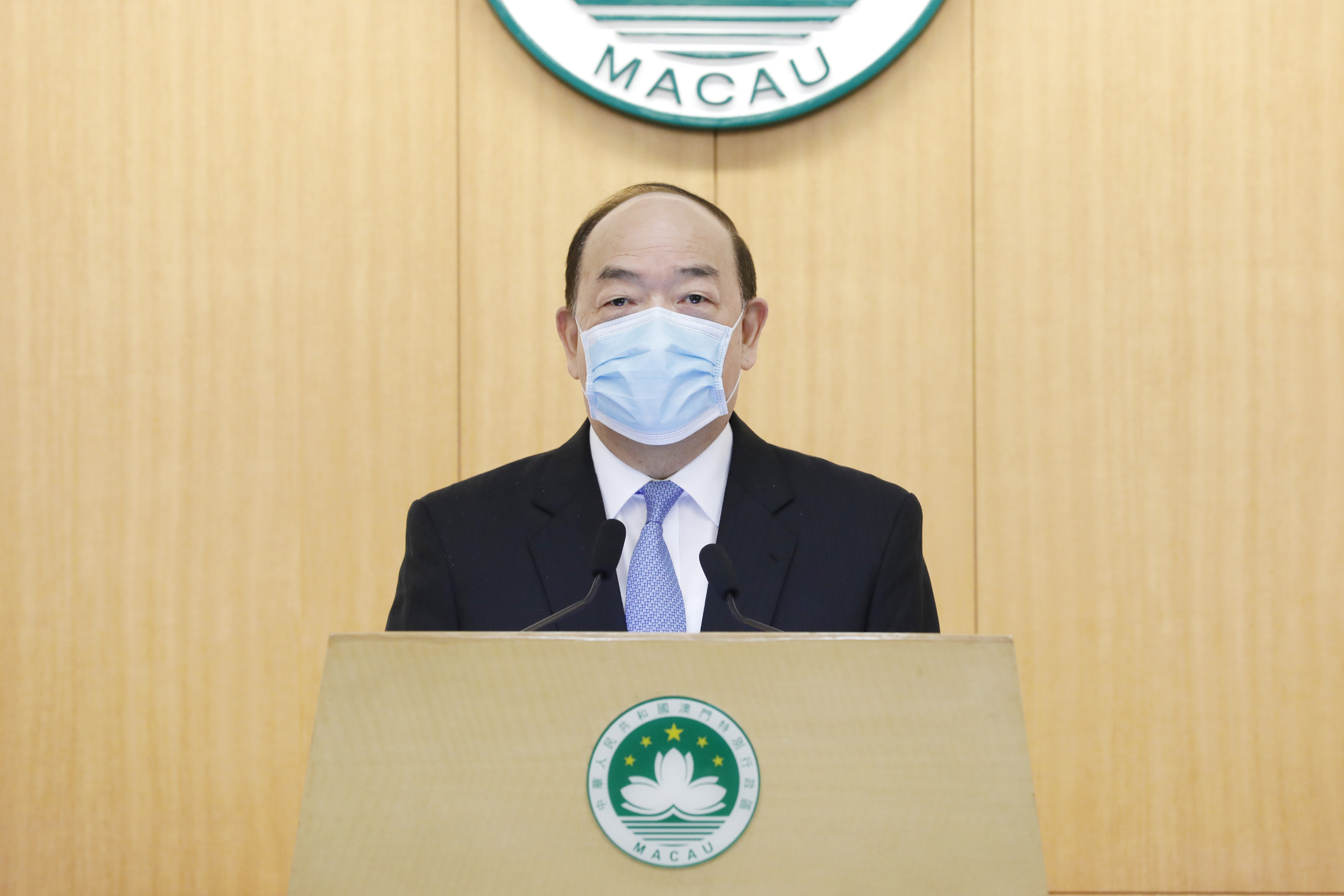 Chief Executive Ho Iat Seng today ruled out a tax cut for Macau's gaming operators.
"There are no plans for reducing the tax," Ho said during a press conference about his 2020 Policy Address when asked by a reporter whether the government was planning to cut the direct gaming tax rate, which stands at 35 per cent of casino operators' gross gaming revenue.
The press conference was held at Government Headquarters about 30 minutes after Ho's 2020 Policy Address in the nearby legislature's hemicycle.
Ho also said that the government would hold an international tender for Macau's gaming concessions in 2022, when the current three concessions and three sub-concessions expire.
The Chief Executive said that "everyone" could bid for a gaming concession in Macau in 2022. He pointed out that Macau's first tender for casino concessions in 2002 was also held without any restrictions on the number of bidders. He also said that none of the current concessions and sub-concessions would be automatically renewed in 2022.
The three gaming concessionaires are SJM, Wynn and Galaxy. The three sub-concessions are held by Venetian Macau, Melco Crown and MGM Grand Paradise, according to the website of the Gaming Inspection and Coordination Bureau (DICJ).
Due to the COVID-19 pandemic, the six operators' gross gaming revenues fell 60.0 per cent year-on-year to MOP 30.48 billion (US$3.82 billion) in the first quarter of the year.
Macau's gaming operators pay 35 per cent of their gross gaming revenues as direct tax to the government. They pay an additional four to five per cent of their gross gaming revenues as so-called "contributions" into the public coffers for a string of social, cultural and other causes.
(The Macau Post Daily/Macau News)
PHOTO © Government Information Bureau (GCS)