Government grants Macau Studio City 250 gaming tables a week before opening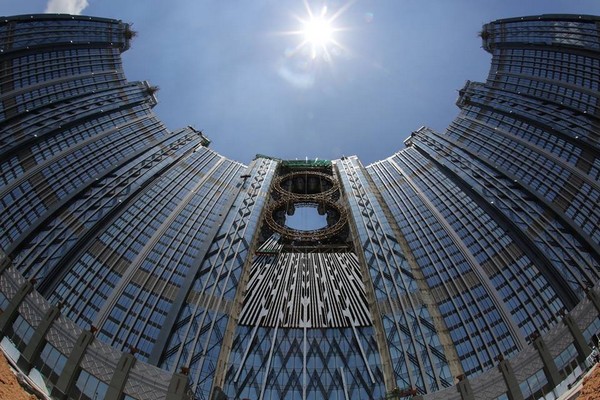 Secretary for Economy and Finance Lionel Leong Vai Tac said Tuesday the government had approved 250 gaming tables for Melco Crown Entertainment's (MCE) Studio City resort in Cotai.
Leong made the announcement exactly one week before the casino-hotel property is slated to open.
The policy secretary overseeing the gaming industry also said the government had allocated 100 additional tables for Galaxy Entertainment Group's (GEG) twin projects Galaxy Macau Phase II and Broadway Macau.
All 350 tables will be in the casinos' mass-market areas, according to Leong. He made the remarks on the sidelines of die 7th Cultural Week of China and Portuguese Speaking Countries at Macau Tower.
Leong said that Melco Crown was permitted to start operating 200 of the tables right after the project opens, and the remaining 50 next year. "The project does not have any VIP rooms… we want to encourage more gaming companies to consider more [effort in the] mass market so as to improve our non-gaming elements," Leong said.
Studio City is a Hollywood-themed hotel resort slated to open on Tuesday.
MCE Co-Chairman and CEO Lawrence Ho Yau Lung said earlier this year he wanted 400 gaming tables for the resort.
According to Leong, Melco Crown lodged an application for gaming tables at Studio City around 40 days ago. He said the government had processed the application at the same speed as other gaming operators' applications had been processed in the past.
Leong also said the government had approved the 100 new tables for Galaxy because the gaming operator had invited a number of small-and medium-sized enterprises (SMEs) to participate in its new projects – including Broadway Macau – to enrich the city's non-gaming tourism attractions.
Leong said Galaxy was allowed to start operating half of the 100 tables at Galaxy Macau Phase II and Broadway Macau immediately, and the other half next year.
Leong also said the government would adhere to its previously announced three percent ceiling on the average annual growth rate of local gaming tables for a decade from 2013.
Meanwhile, Melco Crown said in a statement the government had also authorised 1,233 slot-machines upon the opening of Studio City.
"It's more tables than expected. It's definitely positive from an investor's point of view, Grant Govertsen, an analyst at Union Gaming Group, was quoted by Bloomberg as saying.
Govertsen had predicted that Studio City will be granted 200 tables.
"Studio City checked all the right boxes in terms of all the non-gaming amenities that the government is looking for," the business newswire quoted Govertsen as saying.
In August, Melco Crown CEO Lawrence Ho Yau Lung told reporters he would be "very concerned" if the Studio City resort wouldn't be granted the "hoped-for" 400 tables.
(macaunews/macaupost)